Sangria Recipes
Recently, I went on a hunt looking for delicious new Sangria Recipes to try. I've narrowed my 'must make' list down to 20, and I'm posting there here to share with you.
One of my favorite ways to unwind on a spring evening or kick back on the weekend is by making a pitcher of Sangria and enjoy a glass or two.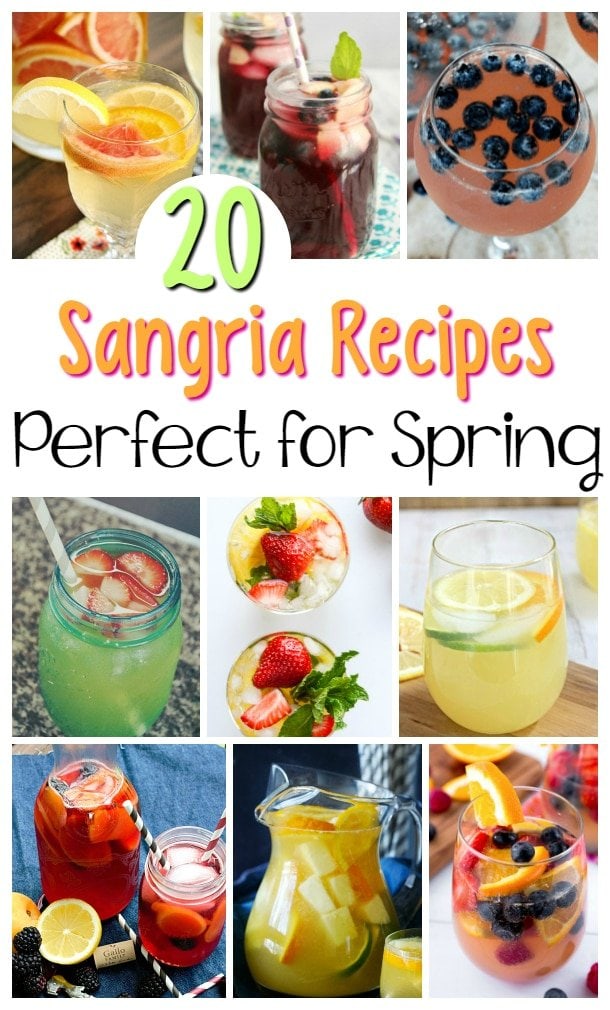 Spring brings on the feeling of the sun warming your skin, flowers blooming, and overall there's this feeling of happiness. I don't know about you, but when the weather is nice like this, I tend to crave lighter foods. This goes for drinks as well!
I'm sure you all wouldn't mind trying out some fresh and fruity Sangria recipes with me. Honestly, I was surprised at how many recipes call for delicious fruits.
20 Sangria Recipes Perfect For Spring
I think I'm okay with this being a good way to get more fruit into my diet now and again! Actually, did you know there are certain
health benefits with drinking Sangria
? I had no idea.
I'm ready for the weekend so I can grab some white wine and try out my first recipe!
Other cocktail recipes you may like to try for Summer:
Which fresh and fruity Sangria recipe will you try first?