The Instant Pot is the most versatile piece of kitchen equipment I own, and I've recently started making soups in it. With winter on its way, I'm excited to expand my soup recipe collection to get ready for those cold nights. There's nothing better than getting cozy at home by the fireplace with a delicious bowl of warm soup. The best thing about our recipe today is that it requires just one minute of cooking under pressure – that's why Instant Pot soup recipes are the best!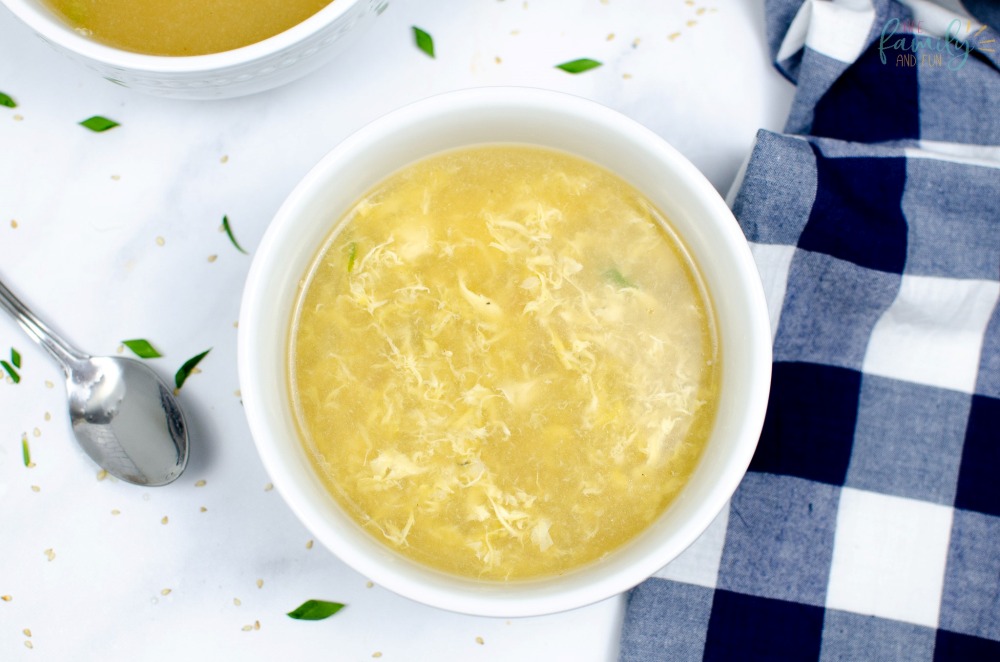 There are so many great Instant Pot soup recipe ideas. Whether you like to enjoy a classic tomato soup or something a little more exotic like a taco soup, there's always a new recipe to try. If you haven't tasted egg drop soup before, you're in for a treat! It's my favorite dish to enjoy at Chinese restaurants, and this recipe helps to recreate that experience at home in your own kitchen.
With many of us spending more time eating in at home this year, I've really enjoyed recreating some of my favorite restaurant and take out recipes, and this one has been a hit with the whole family. The added bonus is that home-cooked food is usually much healthier since you know exactly what you are putting into the dish, and if there's something on the ingredients list you don't like, you can simply omit it.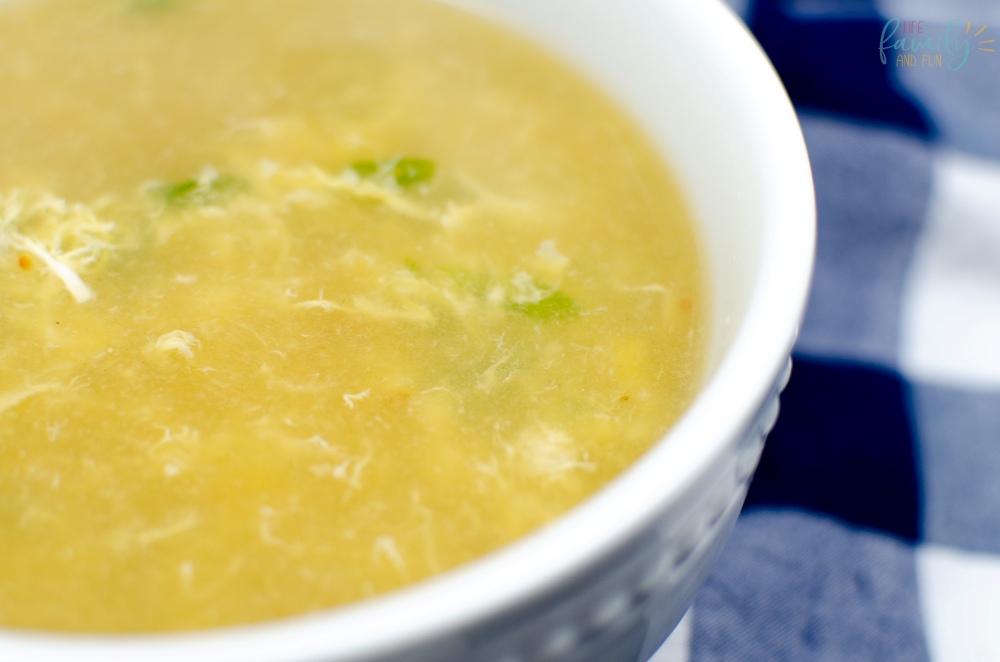 If you aren't too familiar with this dish, egg drop soup is a Chinese soup that incorporates eggs boiled in chicken broth. You can personalize this recipe to suit your tastes with condiments such as black pepper, white pepper, tofu, or finely chopped scallions which can be added to the bowl. It's now become a hit with individuals around the world, who love the thin, silken strands of cooked egg that float in the soup. While it may sound like a complicated dish to make, it's certainly not.
This recipe is incredibly simple and easy to follow. My favorite thing about creating this soup is watching the egg get added to the broth and seeing the smooth strands it creates. It's a super fun effect and really makes this soup a unique dish.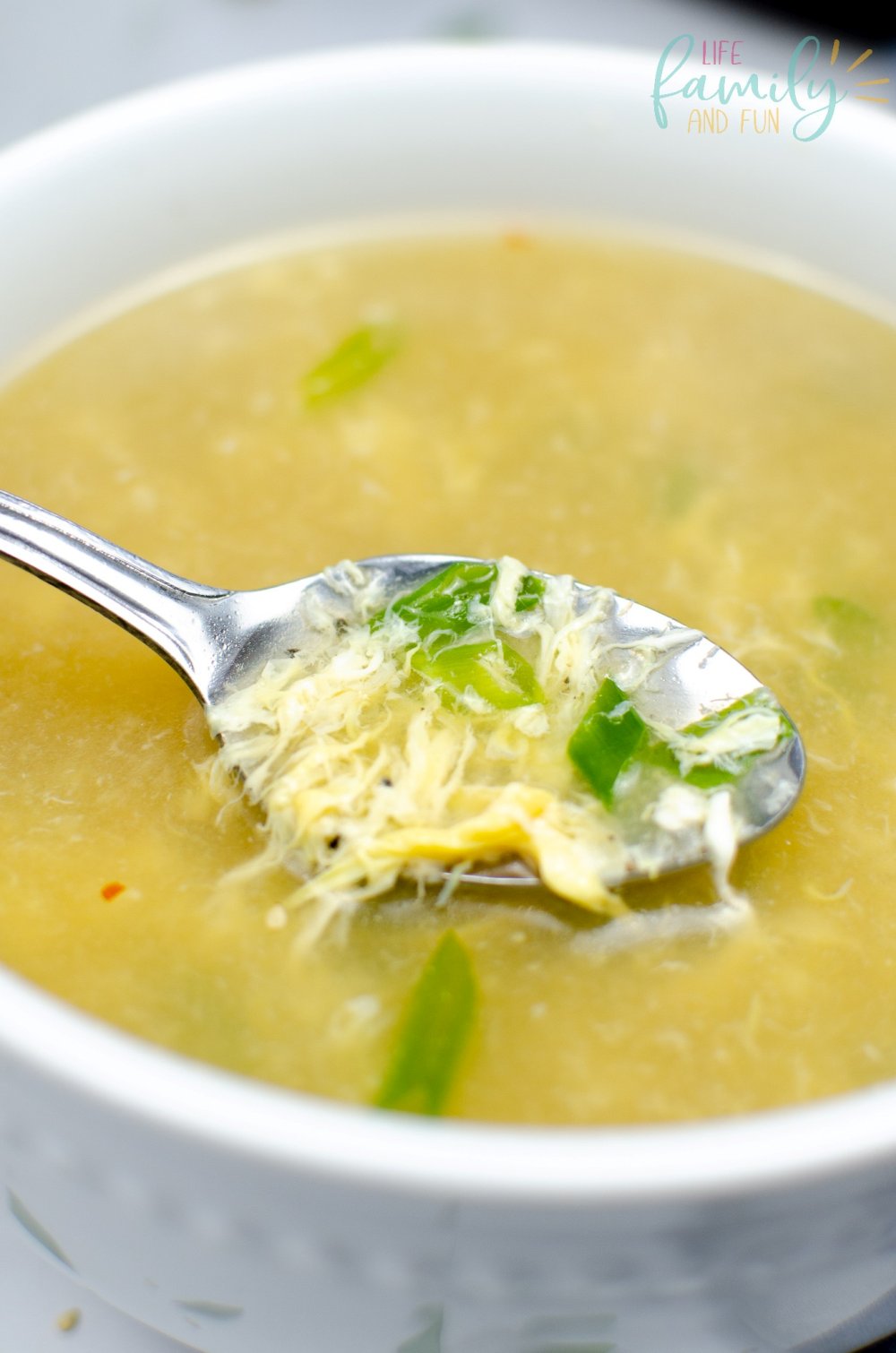 Egg drop soup makes the perfect first course to an Asian dinner, and following the soup course, you could serve a stir-fry dish for a complete meal. Alternatively, if you are looking for a light dinner, you could make this soup even heartier by adding cooked chicken, corn, tofu, or noodles.
It's such a flavorful dish that you won't believe how simple this recipe is to follow and how few ingredients you will need. If you are looking to have a unique family gathering this winter, how about cooking up an Asian feast? This would be the perfect dish to start off the dinner!
If you are anything like me, I love to double up quantities of recipes and eat the leftovers later in the week. Meal prepping has become a great timesaving habit for me this year, and it helps me avoid endless hours in the kitchen. While cooking is one of my greatest passions, sometimes trying to come up with a creative lunch or dinner on a busy day feels exhausting. So next time you try this recipe, double up the quantities, and you can enjoy the leftovers for a yummy lunch over the next few days.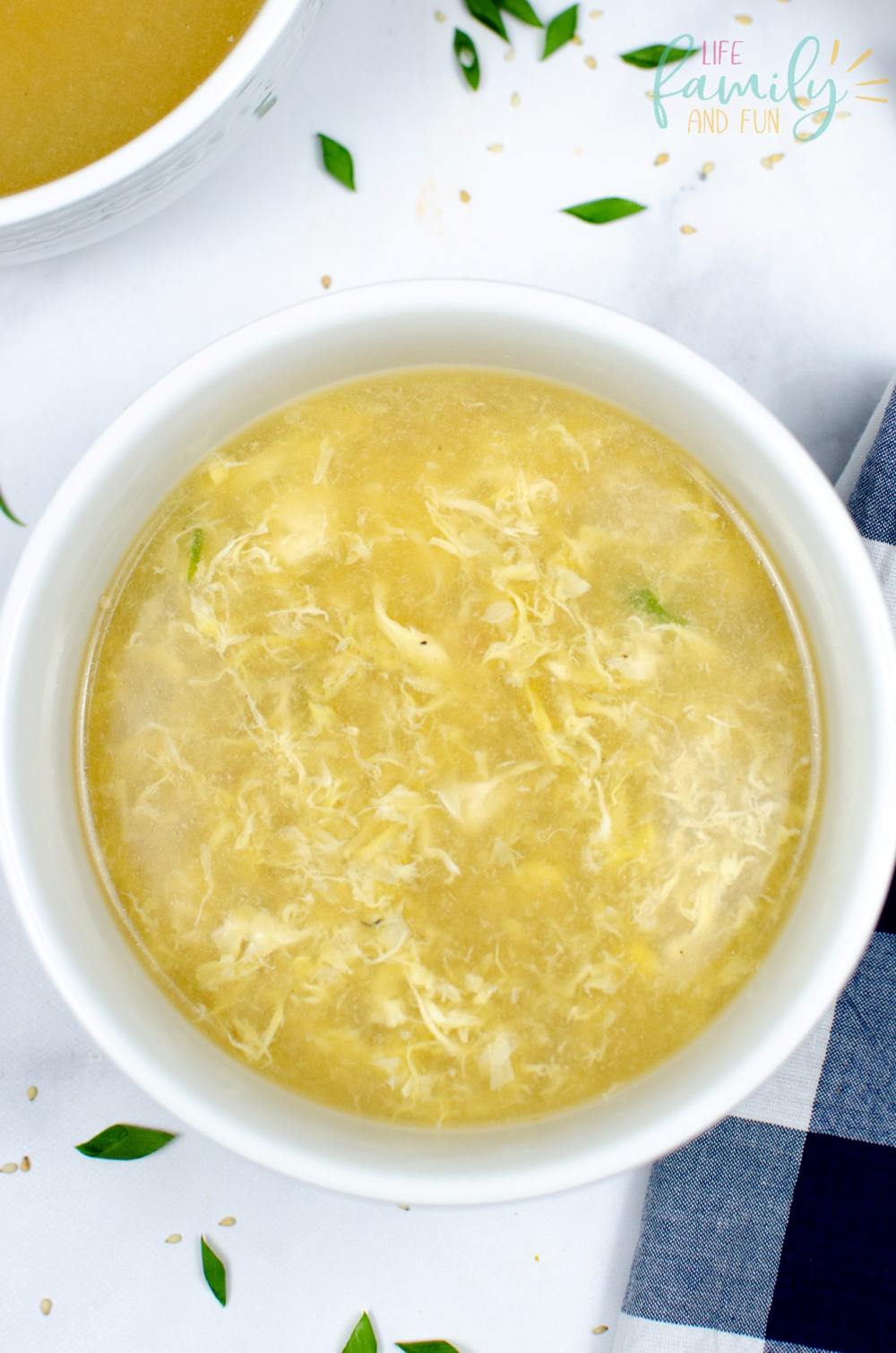 The Instant Pot is also great for meal prep as you can prepare large quantities without using all of your kitchen's utensils. There's nothing worse than preparing a delicious meal and then having to spend all evening cleaning up afterward while the rest of your family gets to relax in front of the television. The Instant Pot has given me so much more time to spend with my family, which is something I treasure greatly.
With the holiday season fast approaching, I also think it's a fantastic gift for anyone in your life who loves to cook but is pressed for time. They will be thanking you throughout the whole next year for bringing this amazing device into their life. I wouldn't know what to do without mine now!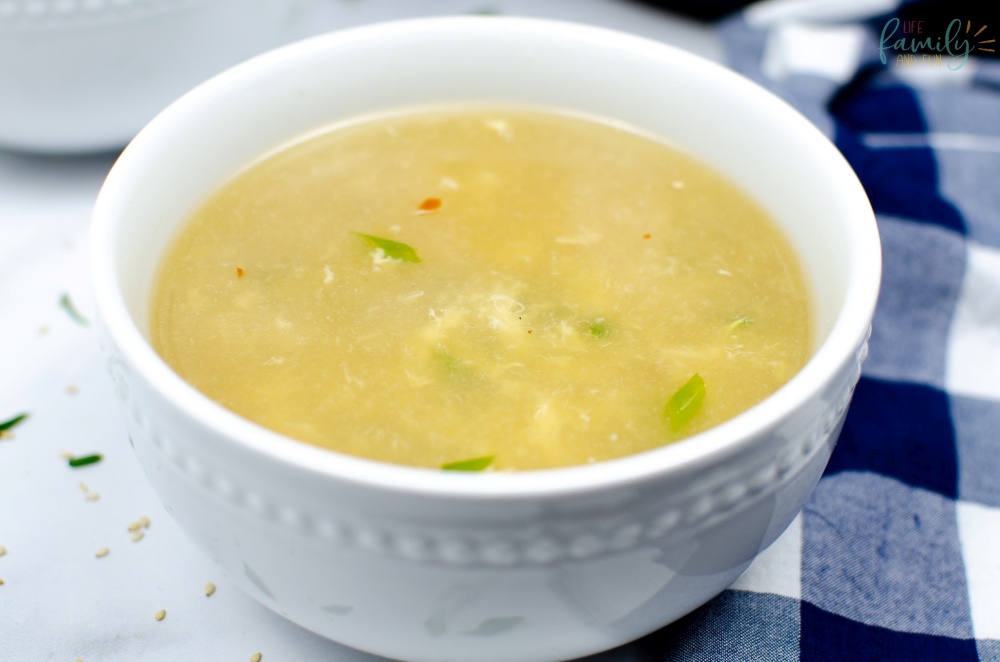 I've chosen to use ginger paste in this recipe, as it's so much easier than grating your own ginger. If you follow a vegetarian diet, or anyone you are cooking for does, you can simply switch out the chicken broth for a vegetable broth, and this will make a vegetarian recipe that everyone can enjoy. I love creating recipes like this that can be personalized to fit a variety of dietary requirements and needs.
By simply adding and subtracting the ingredients that are not in your family's diet, you are able to create a dish that can be enjoyed by everyone. In comparison to eating at restaurants, it makes life a whole lot easier, since you know exactly what you are getting in your dish.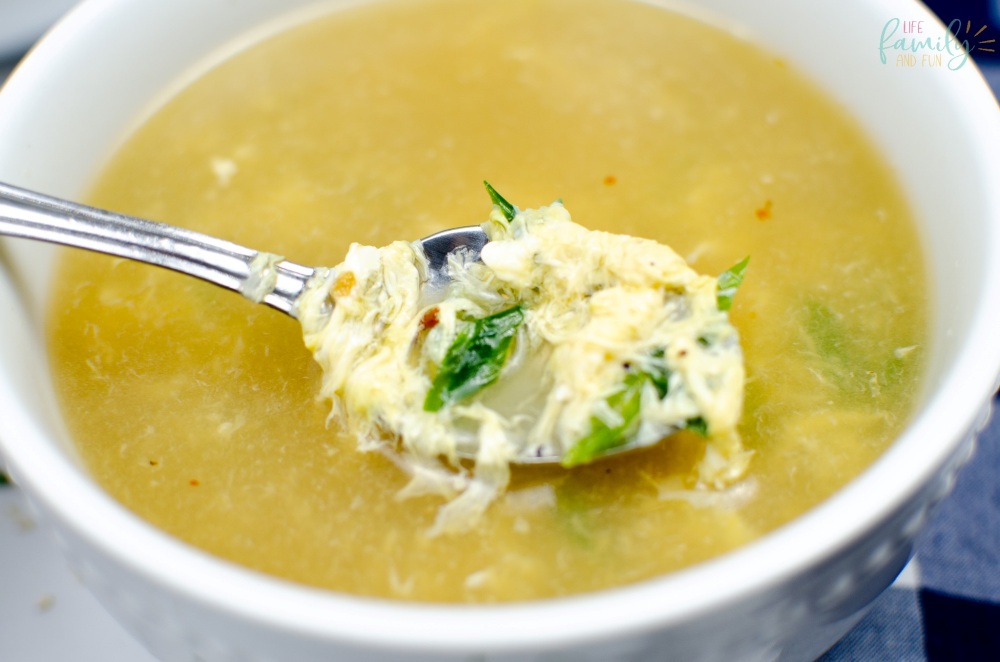 Our recipe today requires just five minutes of prep time and then fifteen minutes in total of cooking time until it's ready to serve. You'll find all of the ingredients you need and our step by step instructions below. This recipe serves between two and four people, depending on how large a portion you would like to serve. As always, simply double the quantities if you are cooking for a larger group for the occasion. I hope you enjoy this delicious Instant Pot Egg Drop Soup and it helps to keep you and your family warm all winter long.
Instant Pot Egg Drop Soup (serves 2-4 depending on the size of the bowl)
Prep time: 5 minutes
Cook time: 15 minutes
Total time: 20 minutes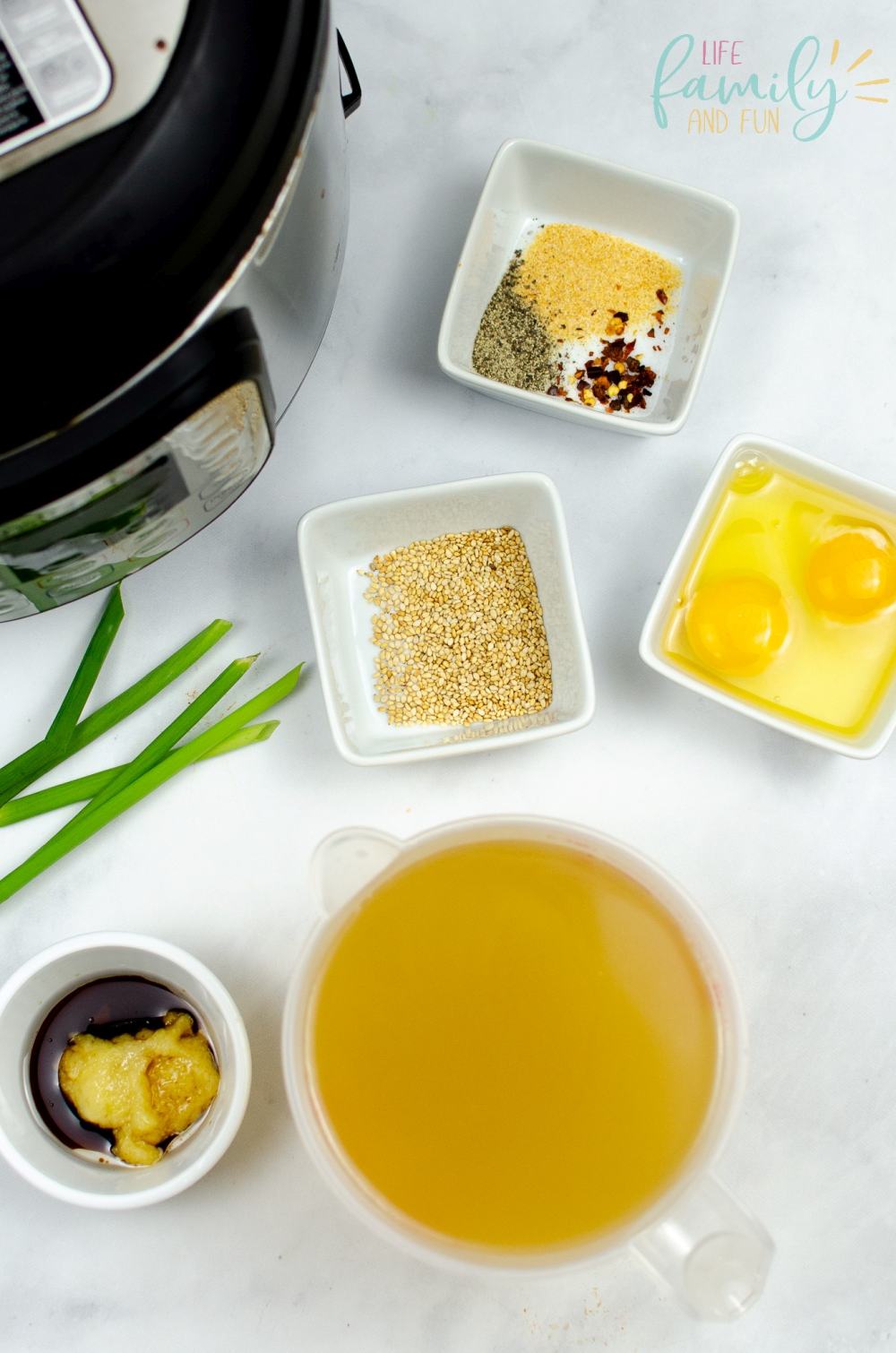 Instant Pot Egg Drop Soup Ingredients:
32 oz chicken broth (4 cups)
2 eggs
1 tbsp soy sauce
3 tsp ginger paste
1/2 tsp olive oil
1/2 tsp garlic powder
1/2 tsp salt
4 green onions (more or less if desired), sliced thinly
1/2 tsp red pepper flakes
Instant Pot Egg Drop Soup Step by Step Instructions:
Add the chicken broth, soy sauce, ginger paste, olive oil, garlic powder, and salt to your Instant Pot. Then mix all of the ingredients together well.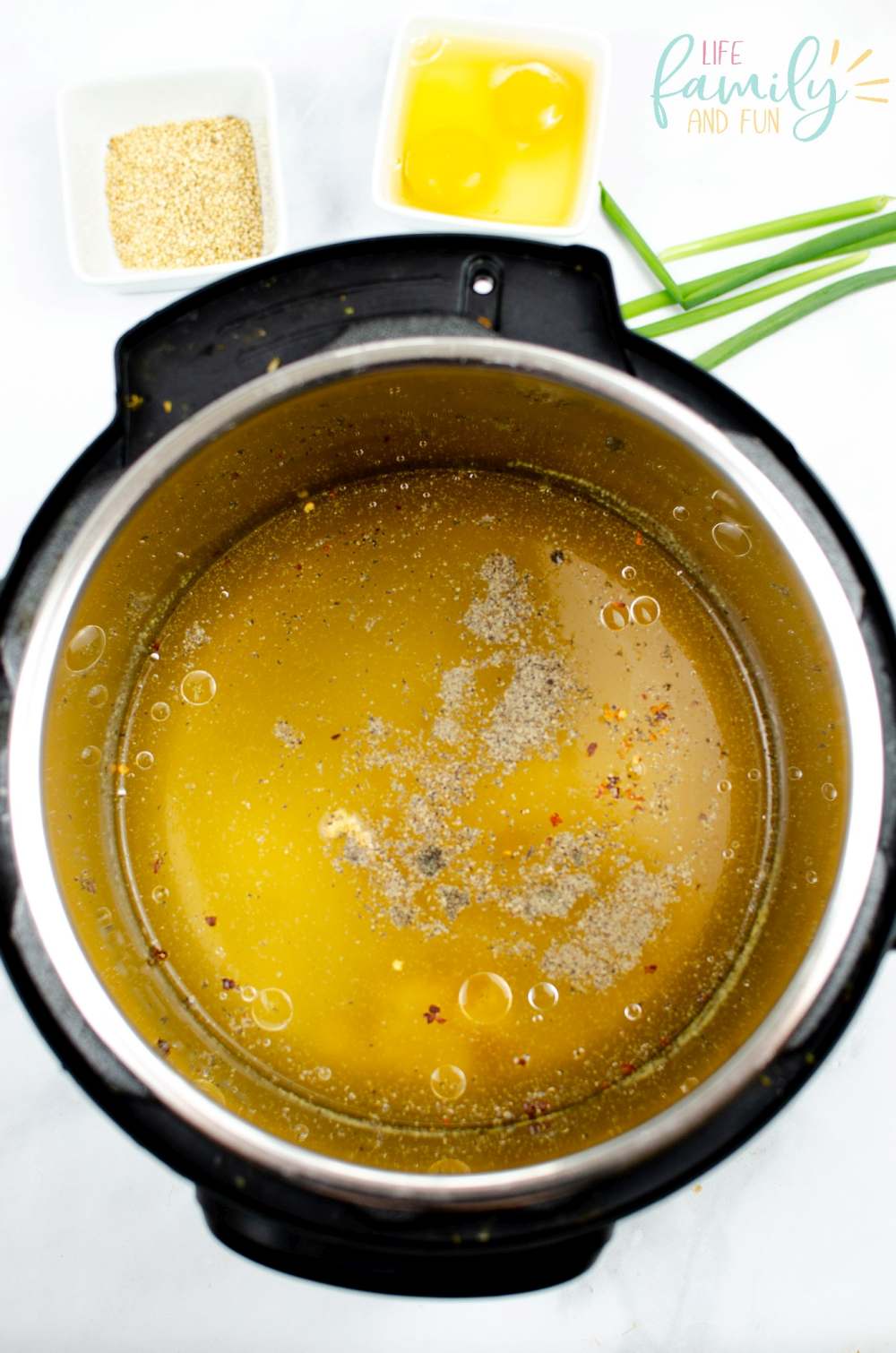 2. Put your Instant Pot lid back on and twist until sealed. Be sure to close the sealing valve.
3. Set your Instant Pot to the high-pressure setting for one minute.
4. Once your Instant Pot is done, do a quick release by bringing the ceiling valve toward you to release pressure.
5. Whisk together your two eggs in a small bowl.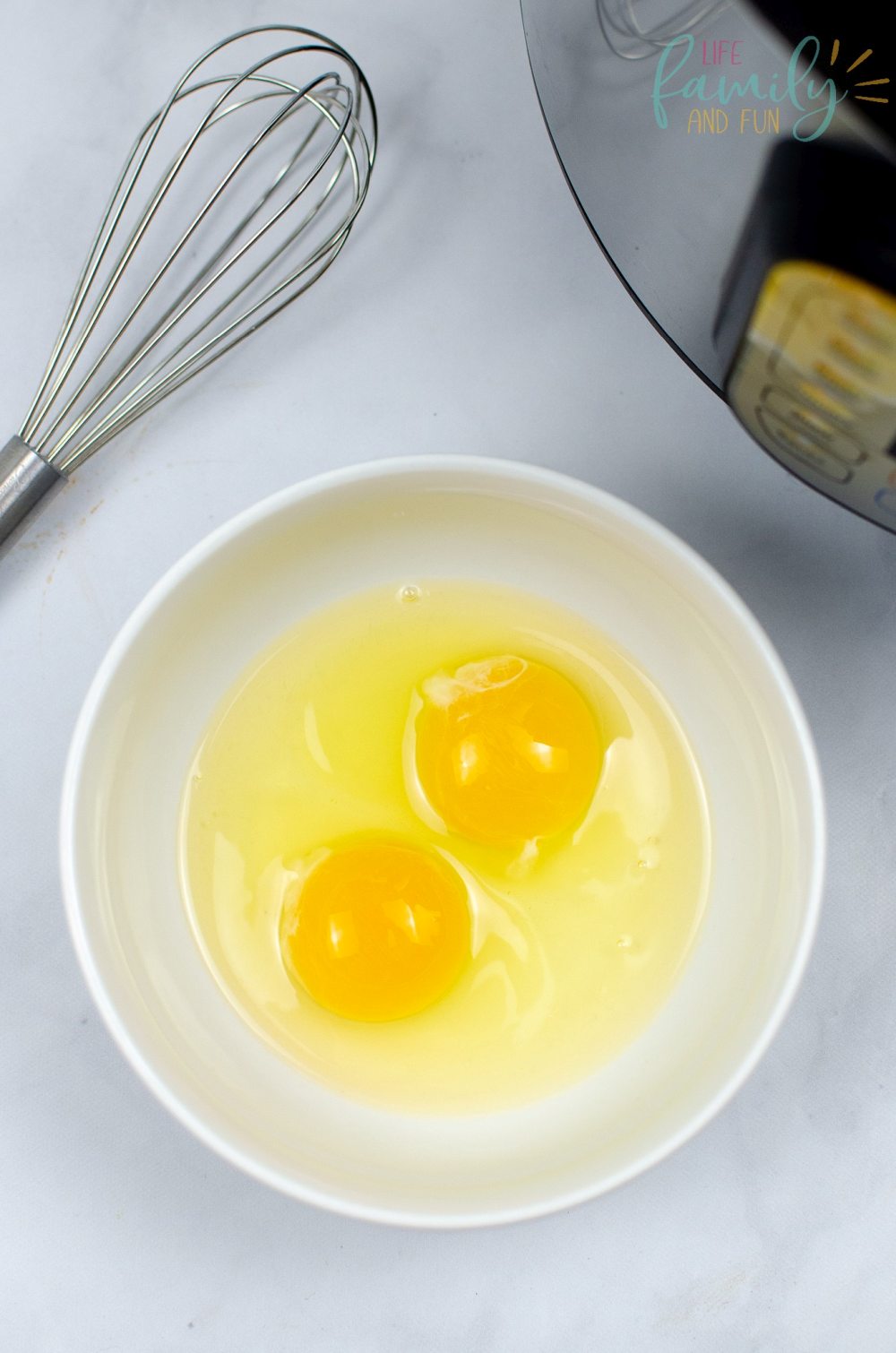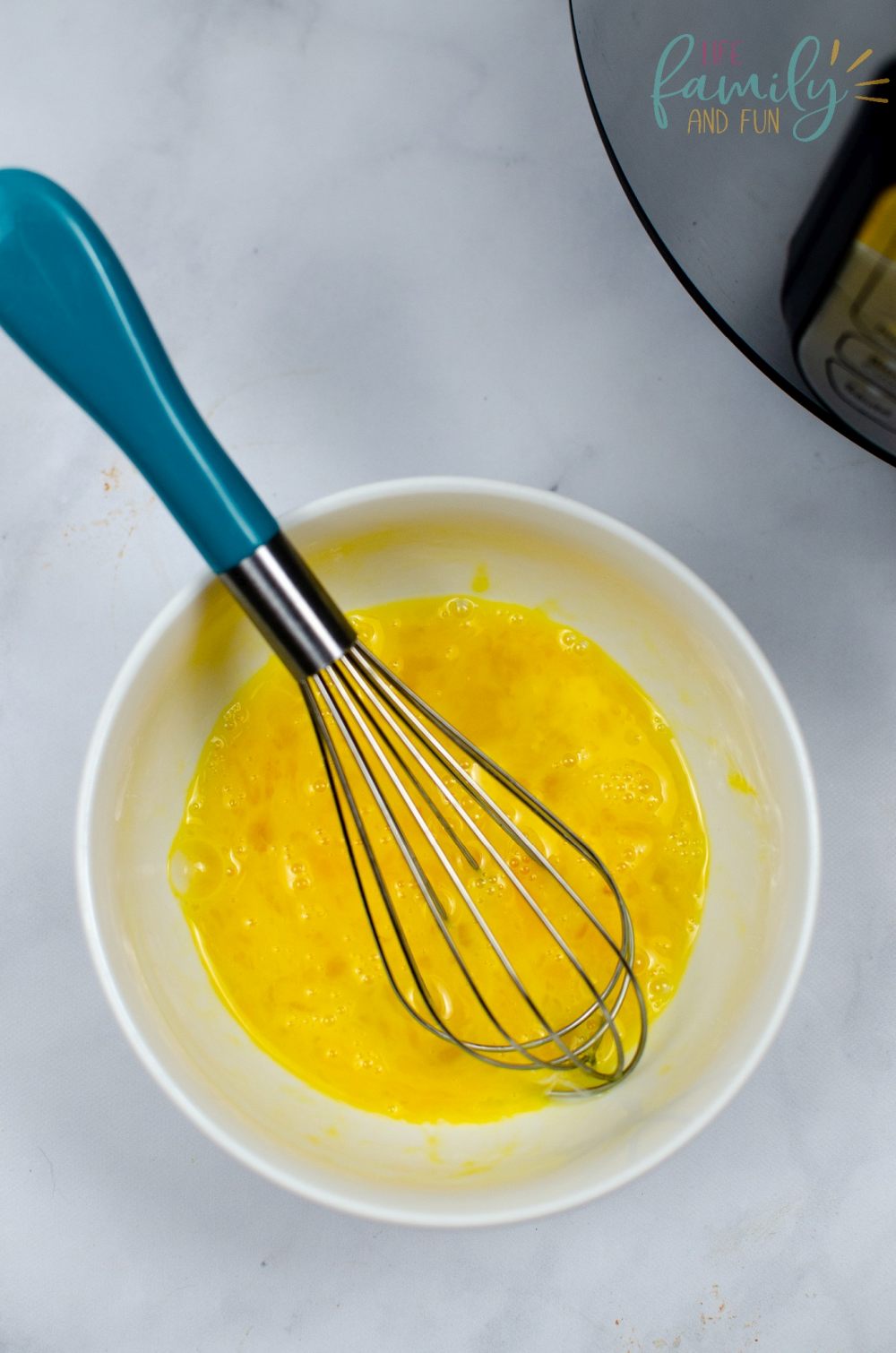 6. While gently stirring your broth mixture in a circular motion, slowly pour in your whisked eggs. This will create the ribbon effect for your eggs in the egg drop soup.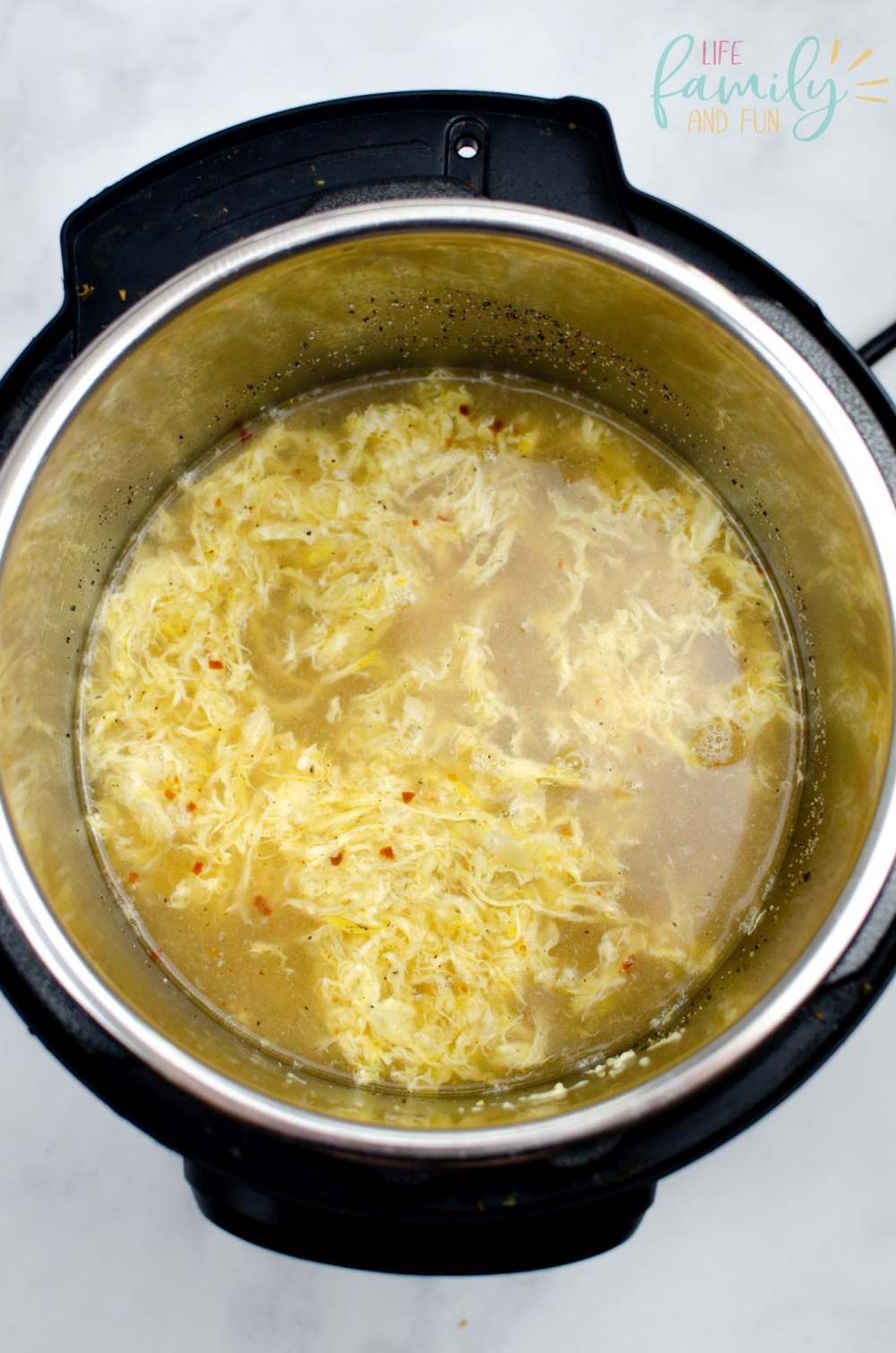 Stir in your green onions.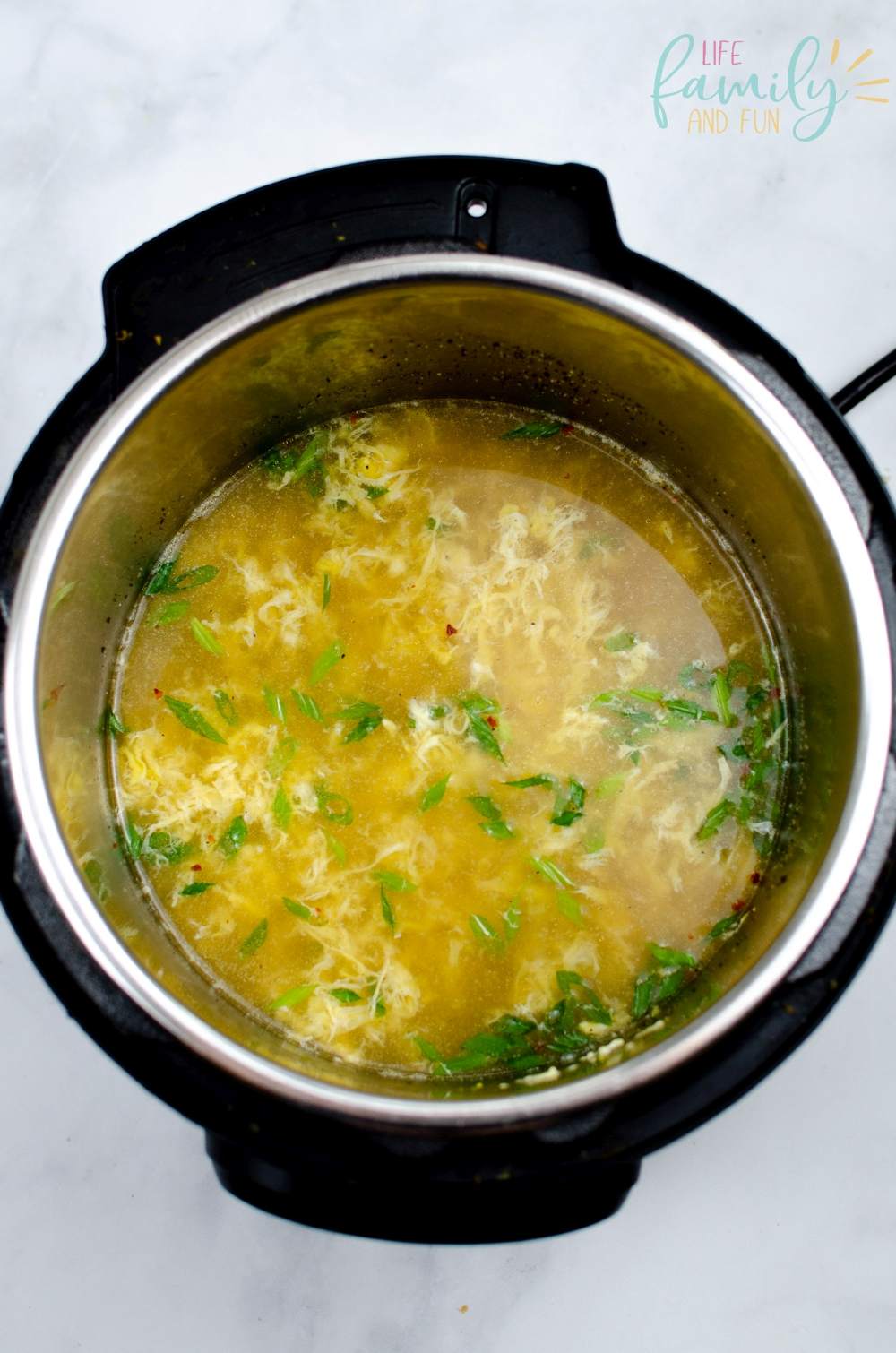 Serve warm with a side of your favorite dish, or as is! Enjoy!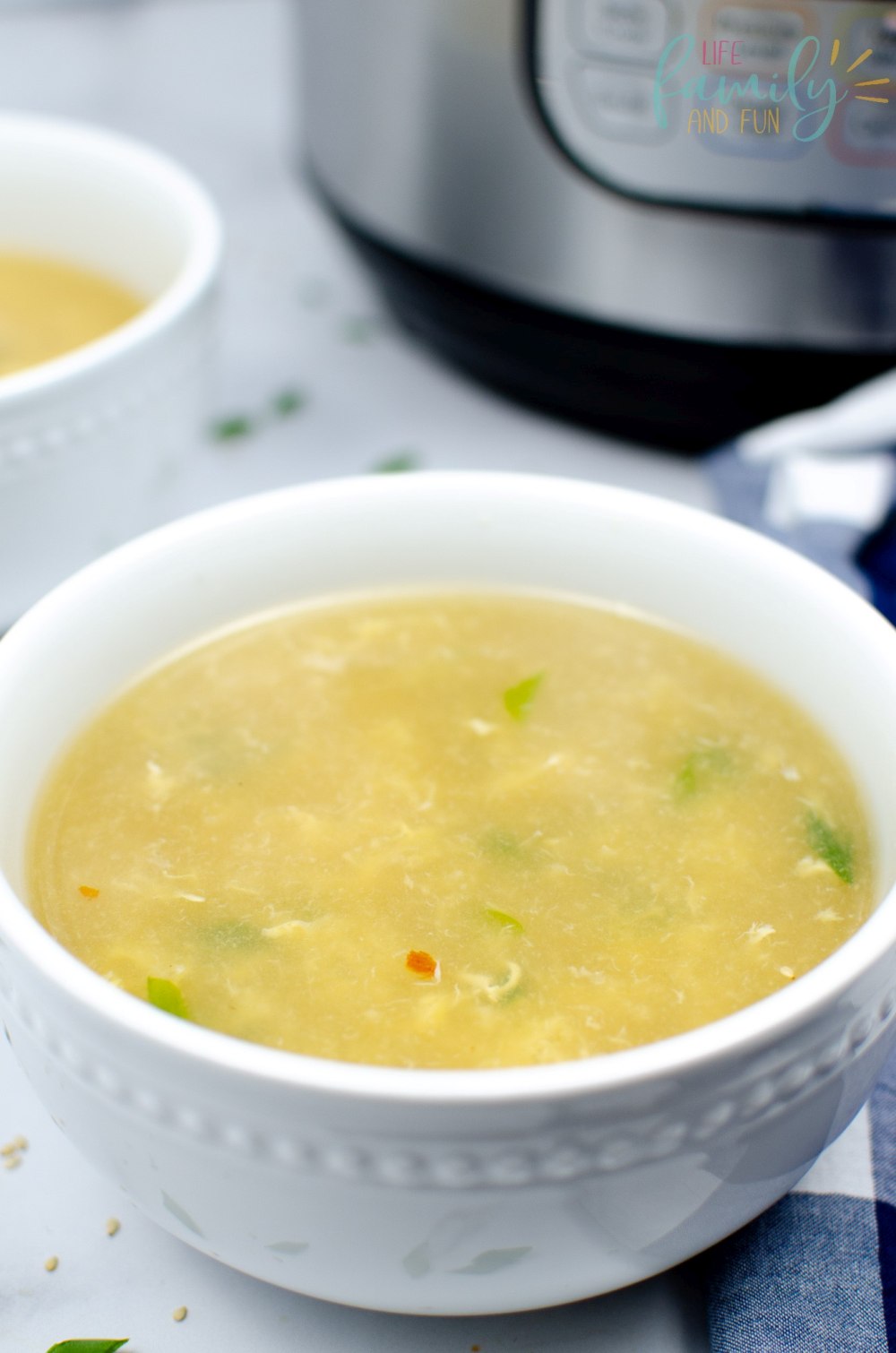 So there you have our delicious Instant Pot Egg Drop Soup recipe. This weekend I'm planning to cook up an Asian-inspired feast for my family, and this will be the perfect introductory course for the meal. It's such an easy dish that you can create in under twenty minutes, and which requires very little culinary skills. For variety, try out different seasonings and additions to the recipe, and they'll help you enjoy this dish throughout the whole winter season.
Other delicious instant pot recipes your should try:
Print

Instant Pot Egg Drop Soup

Rice pudding has been one of my favorite desserts since childhood and is a firm favorite with everyone from young kids to grandparents

Calories 94kcal

Ingredients

32 oz chicken broth
2 eggs
1 soy sauce
3 ginger paste
1/2 olive oil
1/2 garlic powder
1/2 salt
4 green onions (more or less if desired), sliced thinly
1/2 red pepper flakes

Instructions

Add to your instant pot chicken broth, soy sauce, ginger paste, olive oil, garlic powder, and salt. Mix well.

Add your instant pot on and twist until sealed. Close the sealing valve.

Set your instant pot to high pressure for one minute.

Once your instant pot is done, do a quick release by bringing the ceiling valve toward you to release pressure.

Whisk together your two eggs in a small bowl.

While slowly stirring your broth mixture in a circular motion, slowly pour in your whisk eggs. This will create the ribbon affect for your eggs in the egg drop soup.

Stir in your green onions.

Serve warm with a side of your favorite dish, or as is! Enjoy!

Nutrition

Calories: 94kcal | Carbohydrates: 7g | Protein: 7g | Fat: 3g | Cholesterol: 12mg | Sodium: 157mg | Potassium: 214mg | Sugar: 6g