Do you love the incredible flavors of a beef brisket but don't want to mess with hours and hours of grilling or smoking? Check out this most amazing Instant Pot Beef Brisket recipe for a faster alternative to a barbeque favorite.
Are you craving a tender, delicious slice of meat that slides right off your fork? You know, that melt in your mouth kind of dish — one that brings to mind images of barbeques, grills, and smokers.
Now, if you are looking for the more traditional way of cooking brisket, you may want to check out my Smoked Brisket How-To article. There, we share some techniques and tips when smoking a brisket.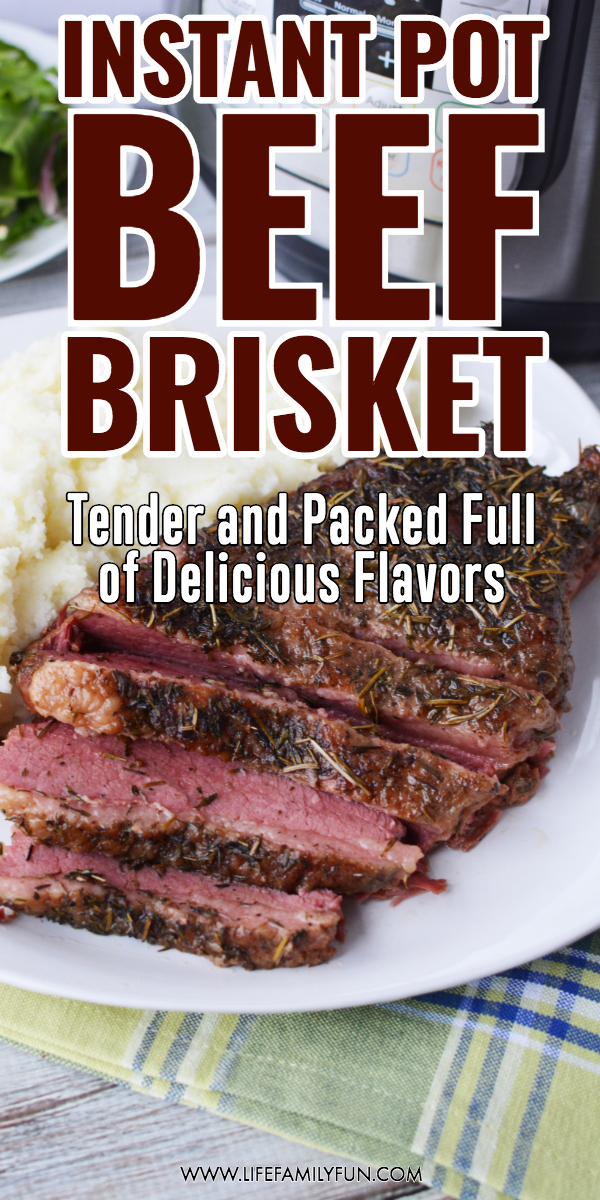 Yeah, me too. The problem is that I don't always have HOURS to spend by the smoker or grill. Or if I have the time the weather doesn't allow it. So what do I do when I need that delicious brisket yumminess without wasting my whole day? Use my Instant Pot of course!
The great thing about the Instant Pot is that it can take those tough fatty cuts of meat and make them tender and flavorful in no time. What generally takes a whole day outside can be accomplished in a little over an hour with the Instant Pot.
Now don't picture yourself slaving over the Instant Pot for hours. This recipe is one you can fix and walk away. So let's find out more about the Instant Pot and how it can help you make the perfect beef brisket.
What is an Instant Pot?
To make this beef brisket recipe, you need an Instant Pot. If you aren't familiar with this amazing kitchen tool, let us tell you all about it. The Instant Pot is considered to be a 6 in 1 device that allows you to prepare and cook your food in one pot. It's a combination of a pressure cooker and slow cooker and will make cooking quick and easy for even complete beginners. If you always find you are short of time, you'll love how easy it is to make recipes such as this Instant Pot brisket.
About Instant Pot Beef Brisket
Beef brisket is a popular lunch or dinner dish that's often served around the holiday season. It's a great option for feeding a large crowd of people, and you'll find that it's a cost-friendly dish to serve. However, beef brisket is known for taking hours and hours to prepare, especially when slow cooked in the oven or in a slow cooker. However, thanks to the high pressure of the Instant Pot, it will be ready in a fraction of the time. You'll create perfectly tender beef brisket, which is accompanied by soft onions and forms a delicious gravy.
What Should You Serve With Beef Brisket
Beef brisket pairs nicely with just about anything. You could make potatoes, green beans, broccoli, this spicy cabbage coleslaw, Instant Pot potato salad, macaroni and cheese, or side salads. The possibilities are endless!
FAQs About Cooking Instant Pot Beef Brisket
Can you make pressure cooker brisket ahead of time?
If you find yourself short of time, you can cook this two or three days ahead as needed. The brisket actually sometimes tastes better when it's left a little longer. Once cooked, just make sure you store your Instant Pot beef brisket in an airtight container covered in the sauce.
Can Instant Pot brisket be frozen?
Yes, if you need to freeze your beef brisket, that's no issue. Wrap it in plastic wrap and then aluminum foil before placing it in a resealable plastic bag. When you are ready to eat it, let it thaw out in the freezer overnight before reheating.
How do you reheat Instant Pot brisket?
You can use your Instant Pot again to reheat your brisket. You'll start by placing a trivet inside the device, then add a cup of water. Put a heat-safe pan above the trivet, which you'll place the brisket into. Cover the pan with foil and then set your Instant Pot to the steam setting for three to four minutes. Once the time is up, allow the Instant Pot to release the pressure naturally and wait a little while before serving.
How much time do you save by using an Instant Pot?
When you smoke 4lb of brisket, it would usually take you about four and a half hours. You'll save over three hours by using our recipe listed below.
Is this beef brisket recipe keto-friendly?
Yes, brisket is generally considered to be a great option for anyone on the keto diet. We just recommend removing the onions before serving, as they are considered to be high carb. However, still include them in the cooking process, as they add a delicious taste to the dish.
Top Tips for Cooking Instant Pot Beef Brisket
Always allow the brisket to rest a little before slicing it for best results. Wait ten to fifteen minutes before serving.
Slice the brisket against the grain.
It is possible to overcook brisket, so many sure you don't leave it in the Instant Pot for too long. A longer cooking time can sometimes make the beef lose its flavor, so longer doesn't necessarily mean a tastier dinner. By following the instructions below, you'll make the perfect Instant Pot beef brisket each and every time.
If you can't fit all of the brisket into your pressure cooker, cut the brisket in half and place the pieces side by side instead of stacking them on top of each other. This will ensure they all cook evenly in the Instant Pot.
Ingredients for Instant Pot Beef Brisket recipe:
1.5-2 lb flat cut beef brisket
1 tablespoon oil
salt and pepper
1 teaspoon minced garlic
1/4 cup diced onion
1 cup beef broth
1 teaspoon Worcestershire sauce
1 teaspoon rosemary
1 teaspoon thyme
With your ingredients in hand, you are well on your way to your mouthwatering brisket dinner.
Instructions to prepare a delicious Instant Pot Beef Brisket dish:
First, you want to start by generously seasoning your beef brisket with salt and pepper. From there add your oil, garlic, and onion in your Instant Pot with your beef brisket. Sautee until both sides are brown.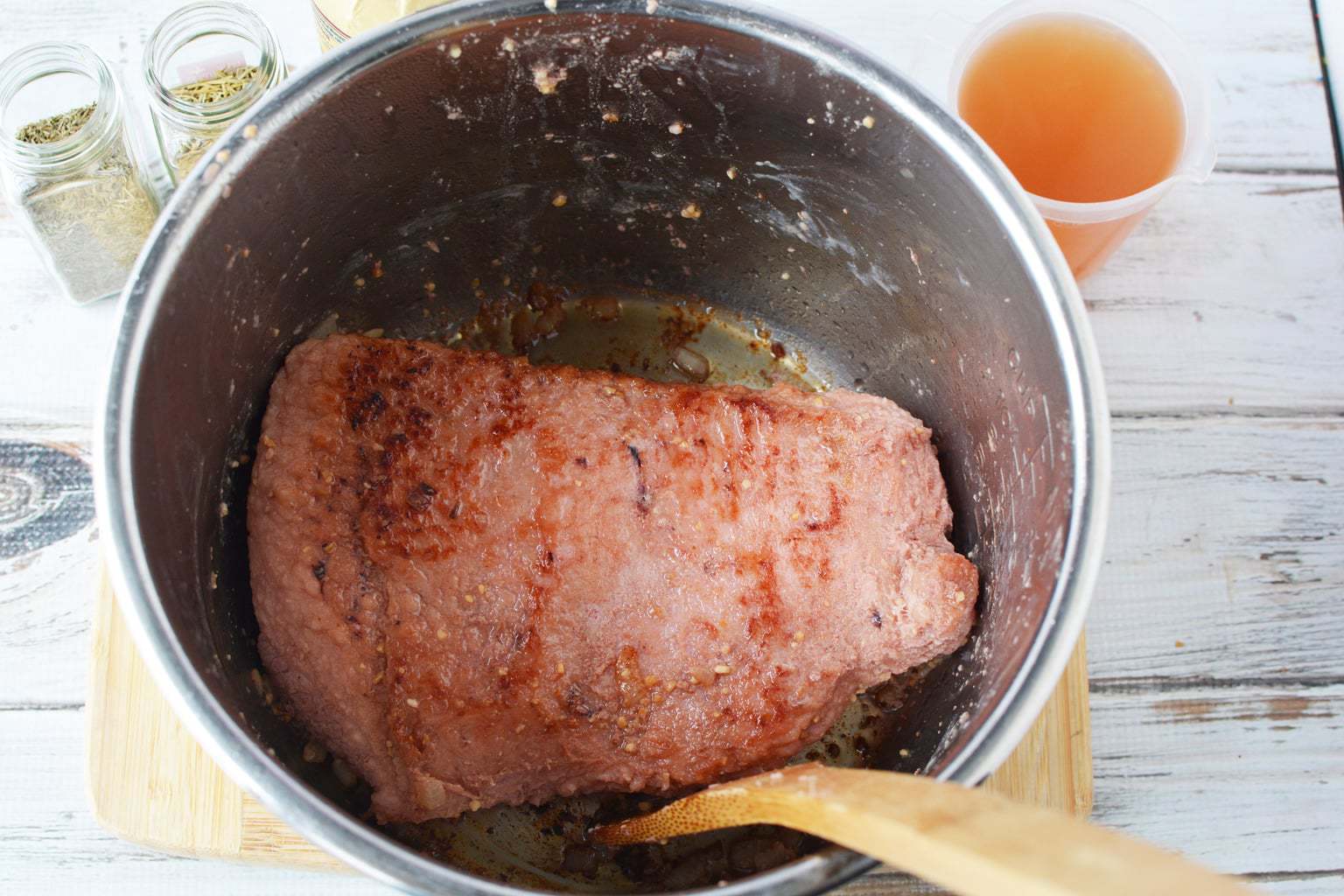 You are probably looking at about 3 minutes on each side. Remember you want a nice golden crust.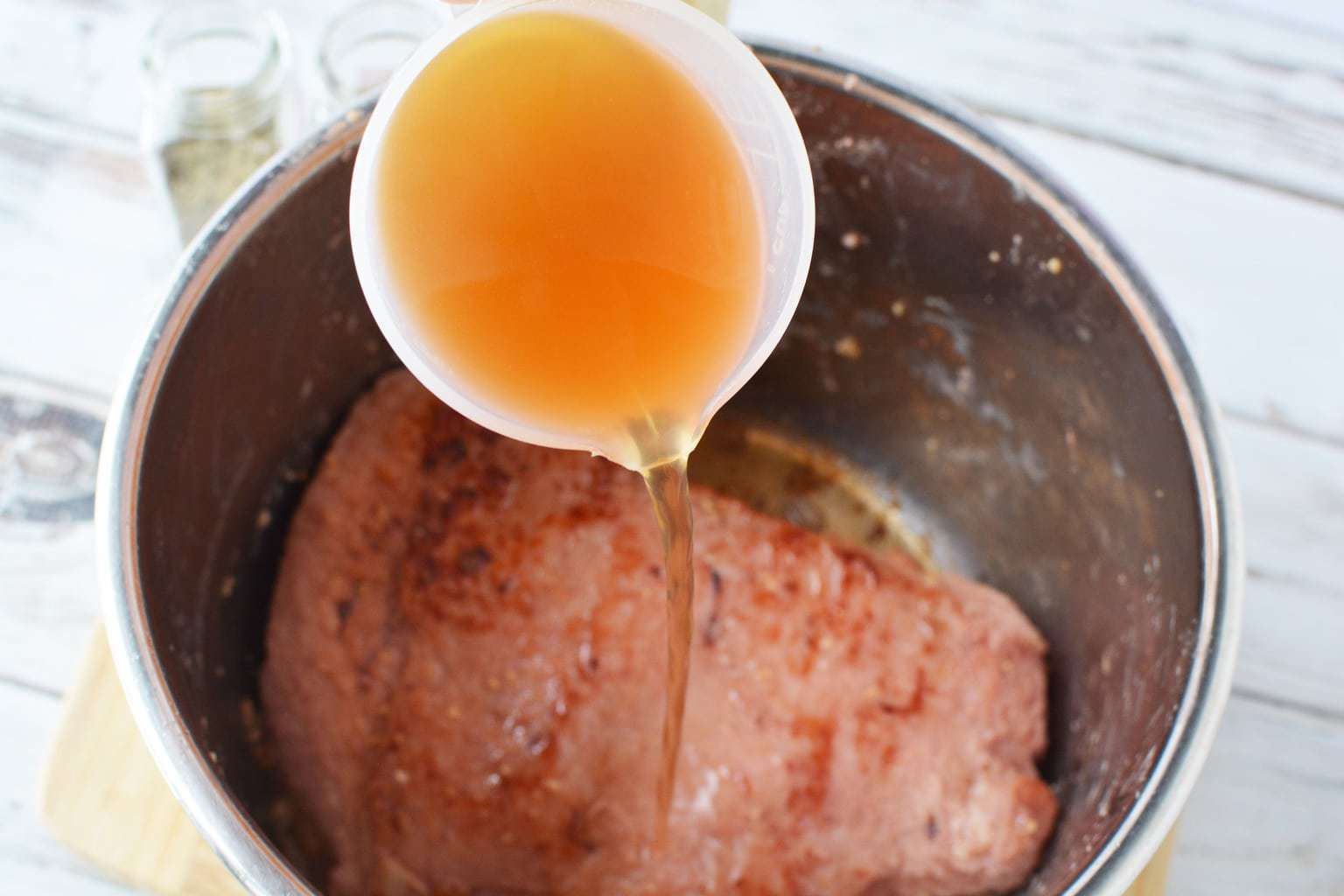 Once your brisket is sauteed, and crispy add in your broth and spices. Stir it all together. Place the lid on the instant pot and seal shut. Don't forget to close the pressure release valve. (Not checking this will result in some frustrating lost cooking time, ask me how I know.)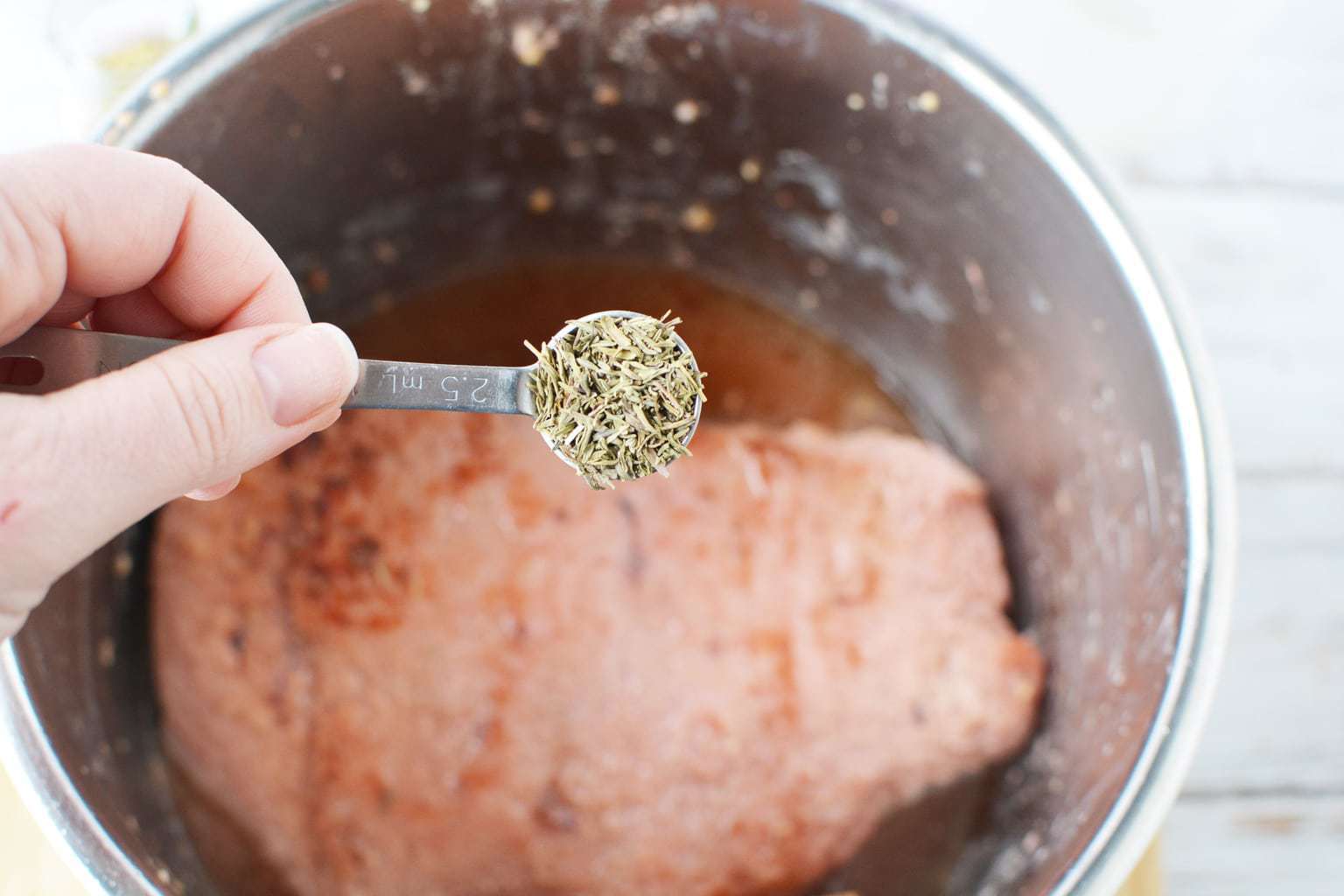 Once everything is locked in place, you will want to set the instant pot to manual, high pressure for 45 minutes.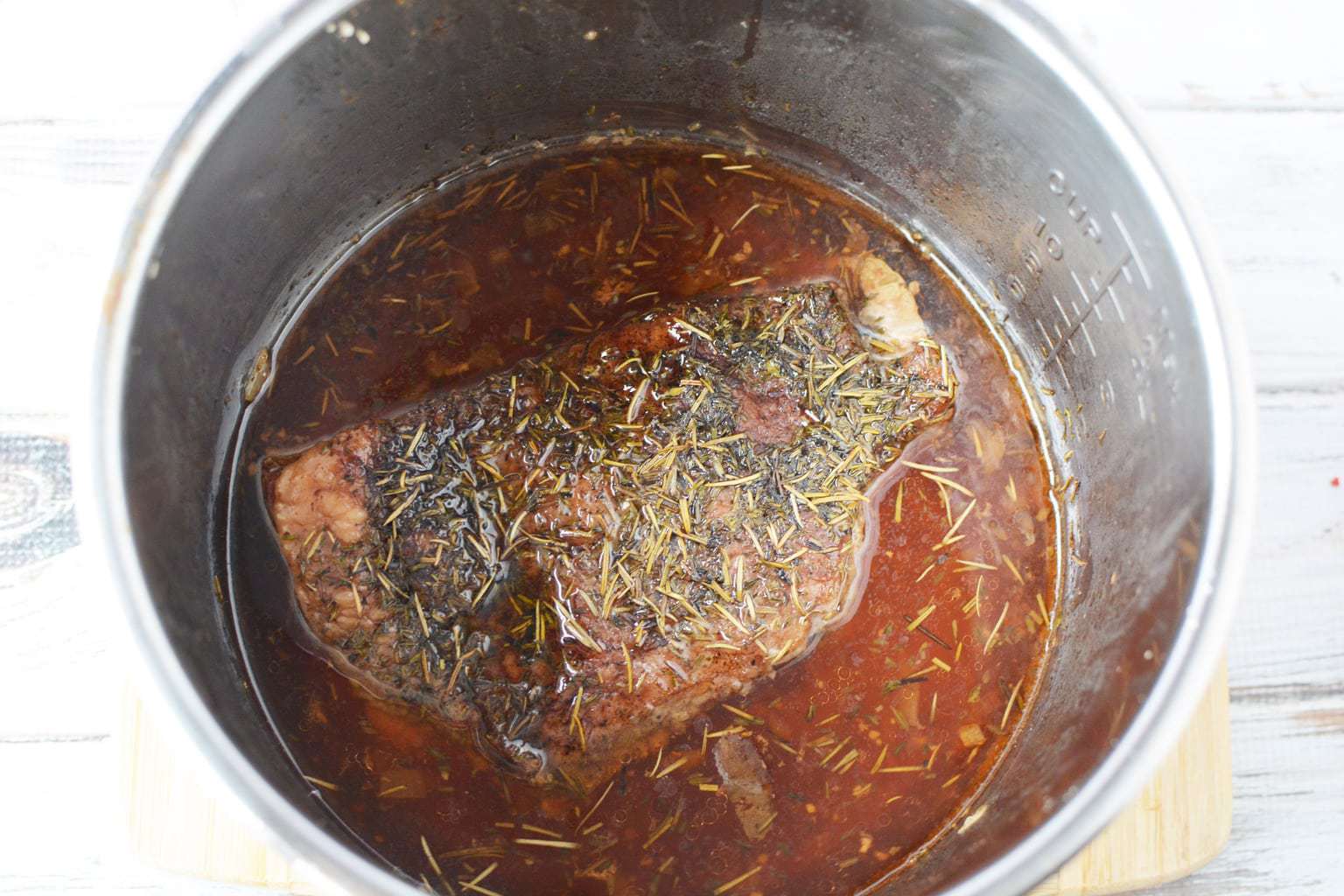 Now, this is the beautiful part of this recipe. You simply walk away. That's right; you can be off doing your other duties while your appliance does its magic. Hours in front of the smoker? Not us!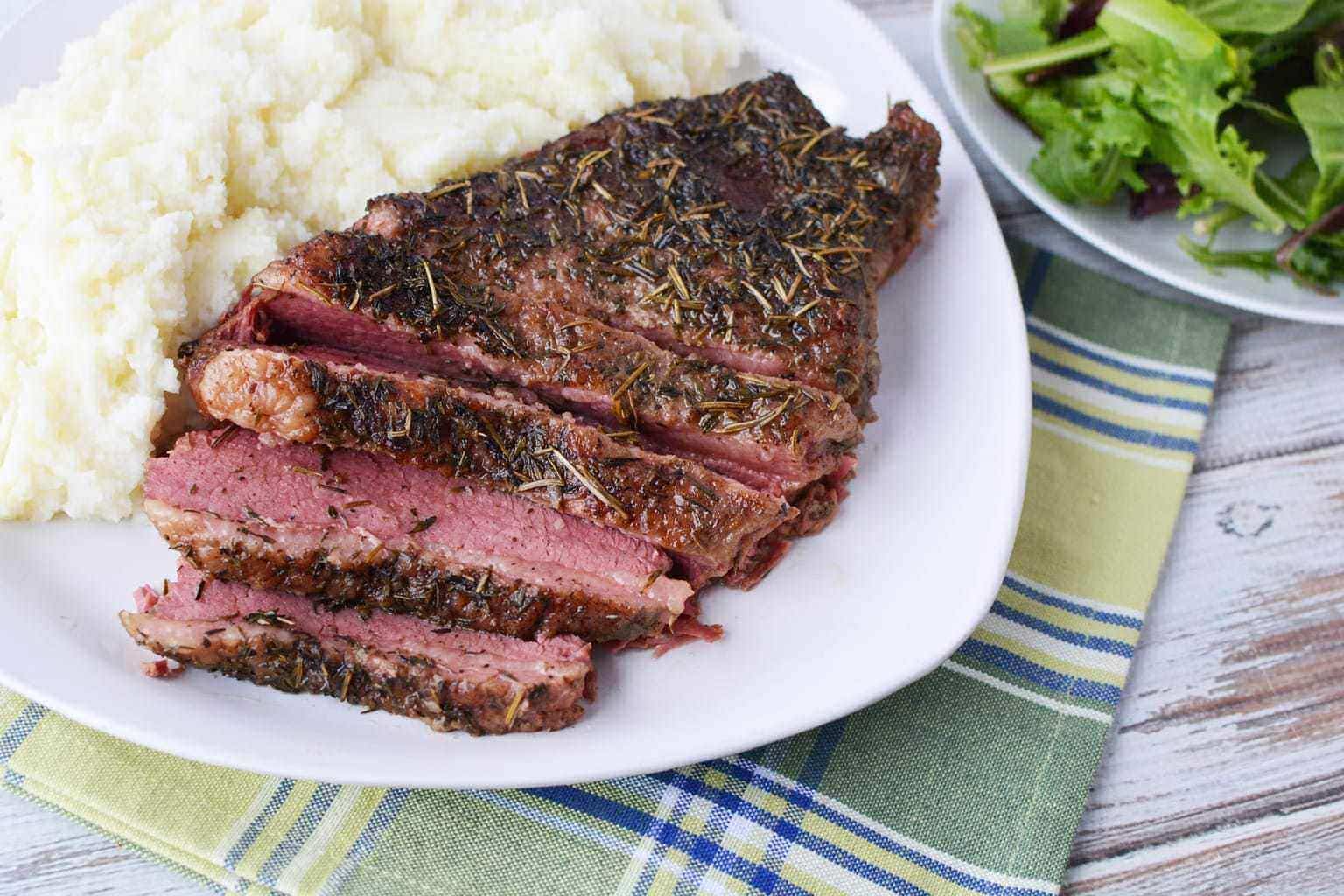 Don't get too excited when you hear the beep that signals the end of cooking time. You will want to use the natural release method on this one. Expect to wait about thirty minutes for the pressure to be fully released.
That's it though, from here you slice and serve. How much more simple can it be? Now you have that great tender, brisket flavor without putting in all the hours. What are you waiting for? Try this one out today.
Print
Instant Pot Beef Brisket
Ingredients
1.5-2 lb flat cut beef brisket
1 tbs oil
salt and pepper
1 tsp minced garlic
1/4 cup diced onion
1 cup beef broth
1 tsp Worcestershire sauce
1 tsp rosemary
1 tsp thyme
Instructions
Season beef brisket with salt and pepper.

Add oil, garlic and onion to pot with beef brisket.

Sautee until both sides are brown, about 3 minutes each side. Add broth and spices and stir.

Place the lid on the instant pot and seal shut. Close the pressure release valve. Set the instant pot to manual, high pressure for 45 minutes.

When cooking cycle is complete, naturally release pressure for 30 minutes.

Slice and serve with desired sides.
Pin for Later: