Oat milk has become an incredibly popular alternative to regular milk in the past few years, and it can be used in a wide variety of drinks and recipes. Today I've compiled a selection of recipes that use oat milk, so you can still enjoy some of your favorite treats using this alternative milk. The oat milk used in these recipes can either be a store-bought version or oat milk you've made at home yourself.
1. Make Your Own Oat Milk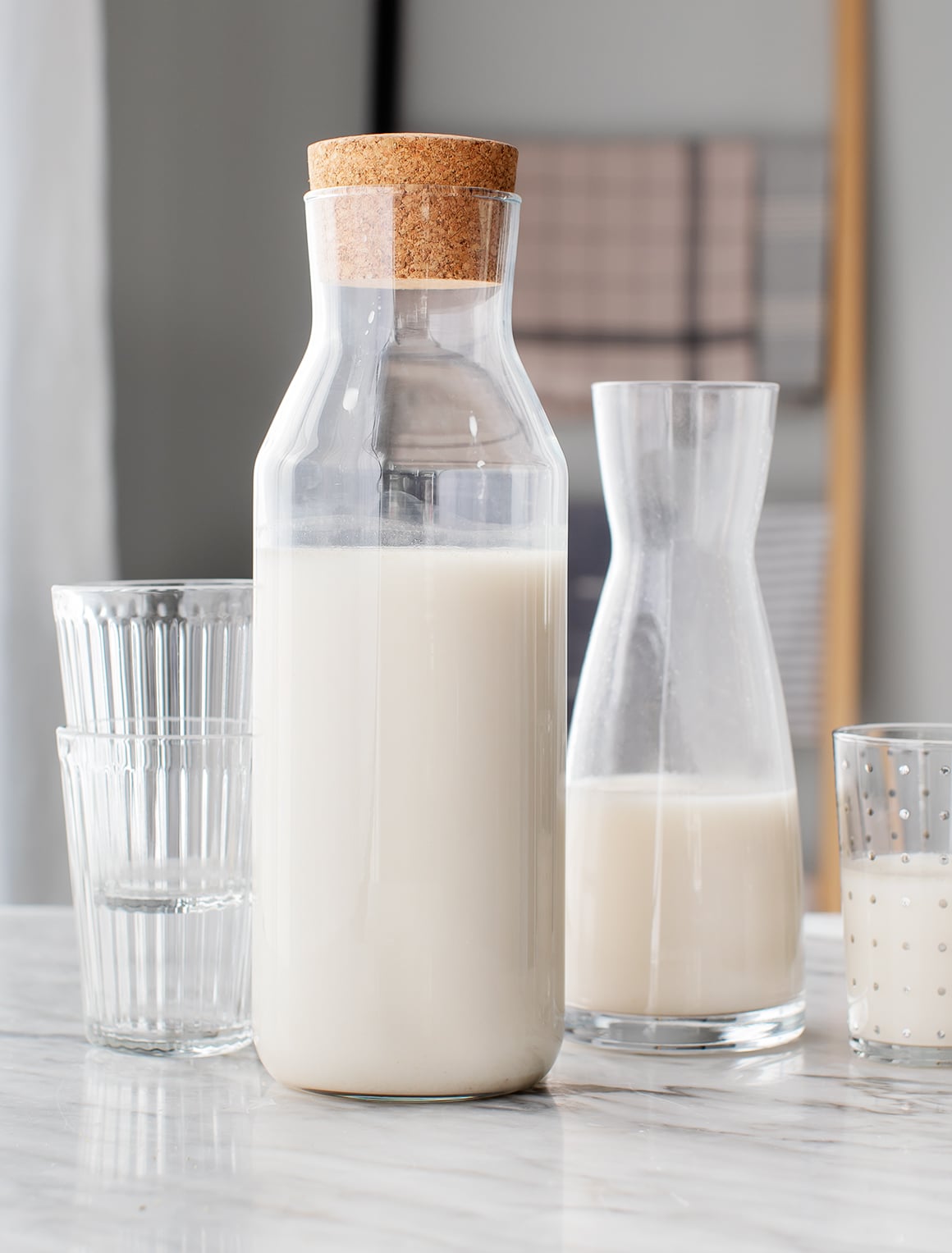 Before we get into our list of oat milk recipes, here's an easy recipe to help you make your own oat milk at home. Love & Lemons shares this simple recipe that will create smooth and creamy milk which you can add to your coffee or use in any of our recipes today. Unlike some of the other non-dairy kinds of milk, you don't need any special equipment to make oat milk. You won't even have to soak your whole rolled oats beforehand, so the milk will take you just five minutes to create from start to finish.
2. Oat Milk French Toast Recipe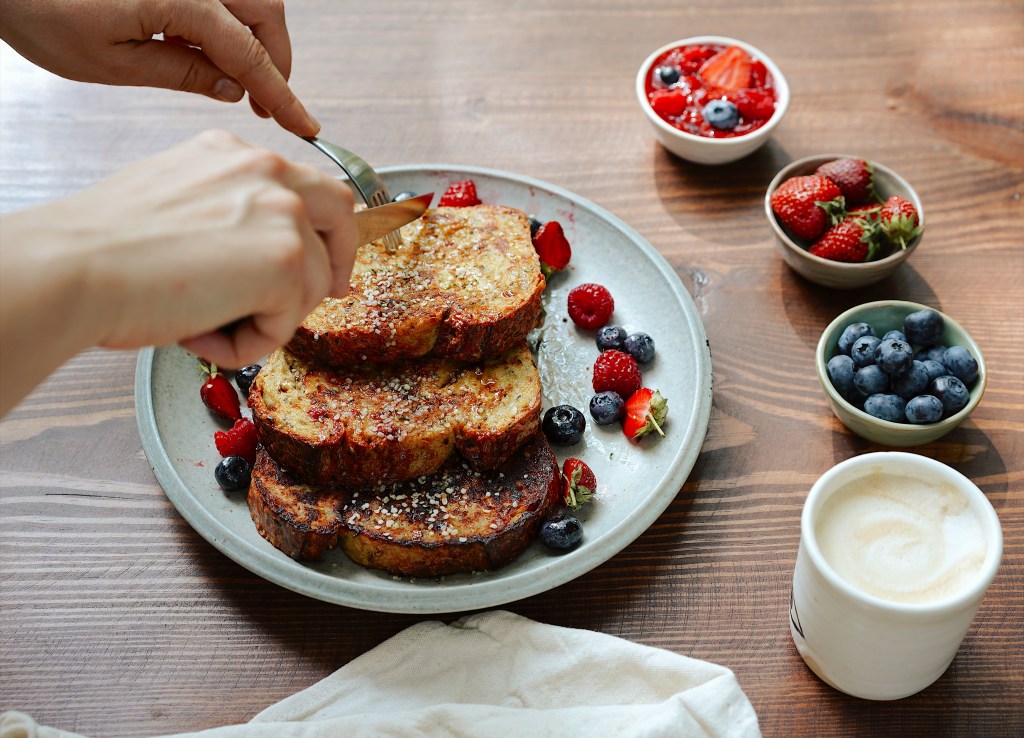 Breakfast Criminals shows us how to make this delicious recipe for oat milk French toast. This dish uses oat milk instead of your regular dairy milk. While eggs are used in this recipe, if you would like to make this dish vegan-friendly, you can use flax eggs instead of regular eggs. Sourdough bread is the best option for your French toast, and you'll use coconut oil, butter, or plant-based butter to fry the bread. You can top this dish with anything you like before serving, but fresh berries and maple syrup would make the ideal topping.
3. Chocolate Oat Milk
You don't have to miss out on your favorite chocolate drink if you are opting to drink oat milk, thanks to this chocolate oat milk recipe from The Edgy Veg. Chocolate oat milk is so easy to make and uses just oats and five more natural ingredients. This recipe doesn't contain any added sugar and just uses the natural sugars from dates. If you don't want your drink to be too sweet, simply reduce the number of dates you add to the recipe.
4. Oat Milk Rice Pudding Brûlée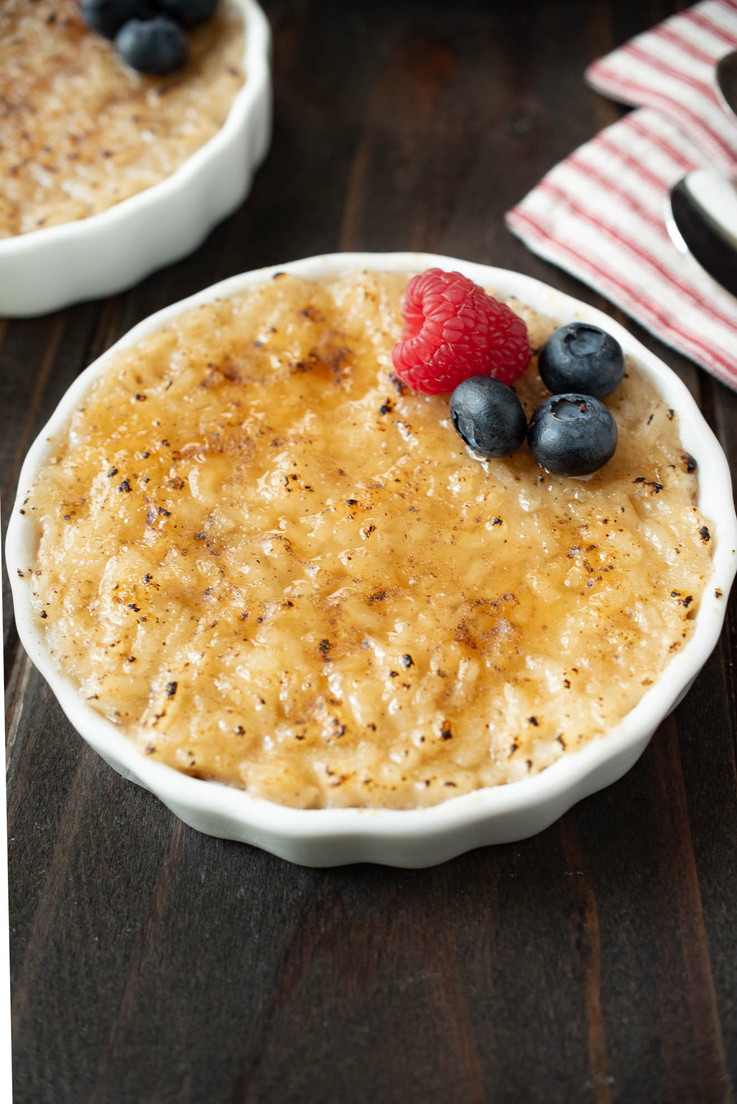 For a dairy-free dessert that your whole family will adore, try out this recipe from Culinary Ginger. It takes just twenty minutes to make and is a vegan-friendly dish. Everything is made on the stovetop, and you'll simply start by combining all of the ingredients in a saucepan. When the rice is tender and creamy, it's time to transfer the dessert into ramekins. For the finishing touch, you'll sprinkle a layer of sugar on the top, and then either broil or use a blow torch to create the top of the brûlée.
5. Cinnamon Hot Chocolate with Oat Milk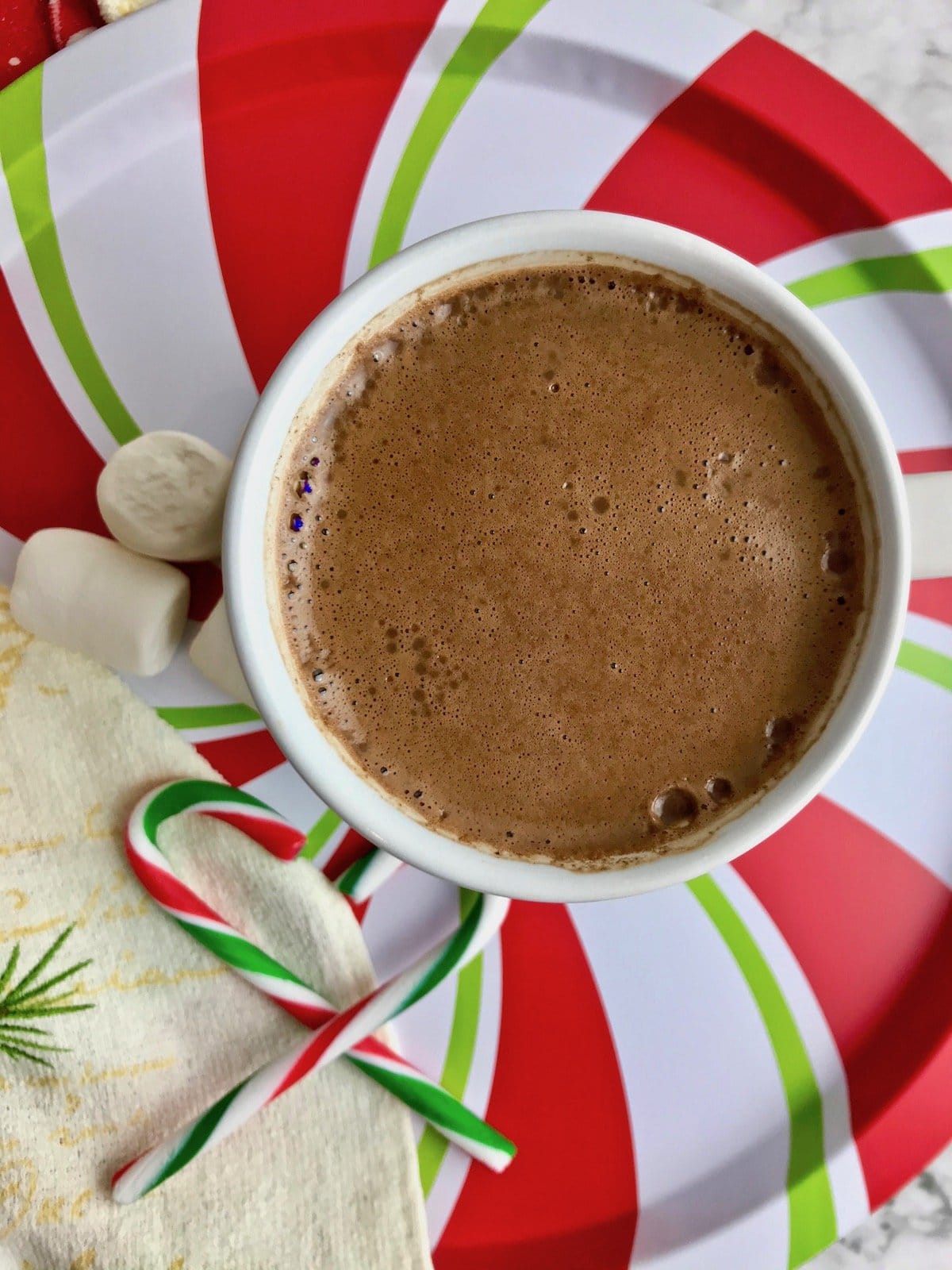 There's nothing better than snuggling inside with a hot chocolate on a winter's night. If you are catering for vegans, it can sometimes be difficult to make a good hot chocolate, but this recipe from Bree's Vegan Life creates a lovely creamy texture. It's made with oat milk and sweetened with maple syrup and will be sure to be enjoyed by kids and teens alike. While almond milk would also work well in this recipe, you'll find that oat milk will give the drink a thicker and creamier texture.
6. Oat Milk London Fog Cake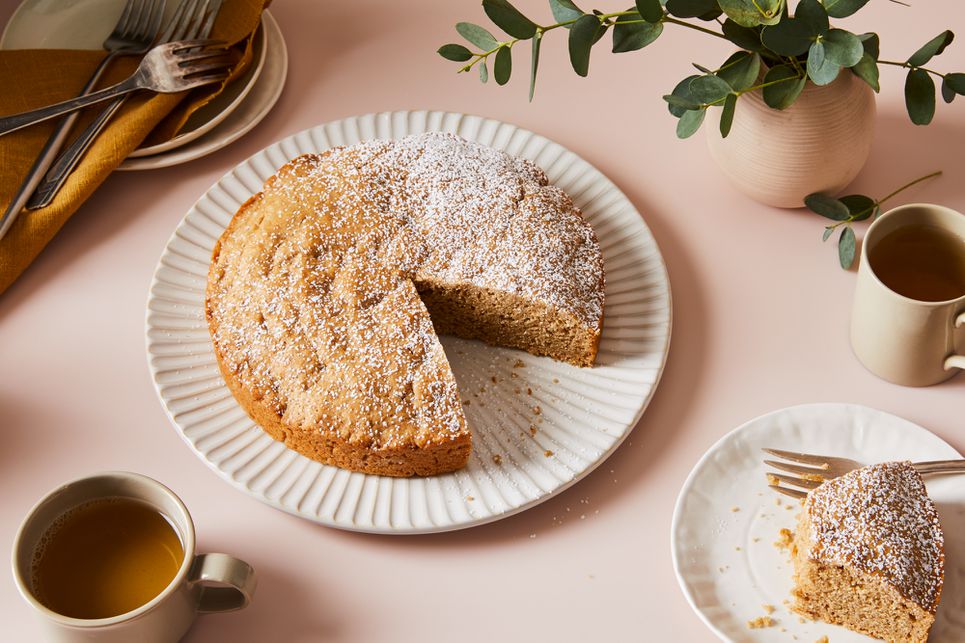 Food 52 shares this vegan London fog cake that uses oat milk within its list of ingredients. The cake is inspired by the London fog tea latte, and it takes just ten minutes to prepare and forty minutes to cook. It's an easy one-pan cake that doesn't need any frosting once cooked and can simply be dusted with powdered sugar before serving. For the tea flavor, this recipe recommends using Earl Grey tea leaves; however, these can be substituted with English breakfast tea leaves if you prefer.
7. Loaded Oat Milk Mac 'n Cheese Gratin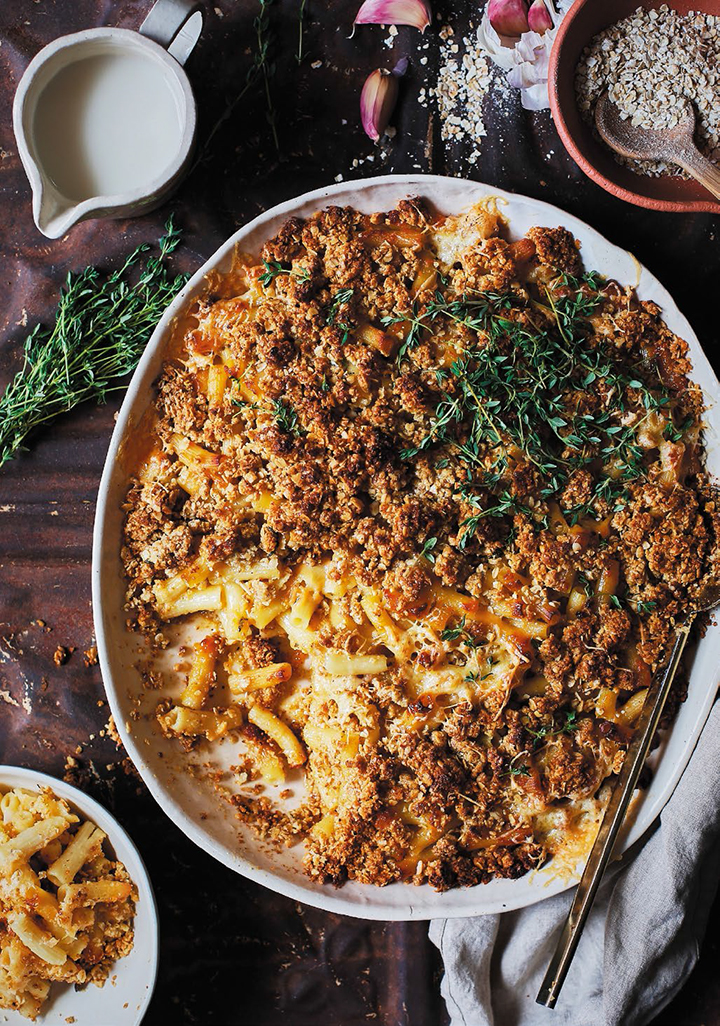 You probably didn't expect to see a mac and cheese dish on our list today, but oat milk is the perfect addition to this recipe from Food & Home. As well as the environmental benefits of opting to use oat milk instead of other options such as almond milk, it's a nutritious ingredient to add to any dinner recipe. With its neutral flavor and creamy texture, you'll make an amazing mac and cheese using oat milk. In total, this recipe will take just fifty minutes to make, and it's packed with both mozzarella and cheddar cheese.
8. Oat Milk Honey Latte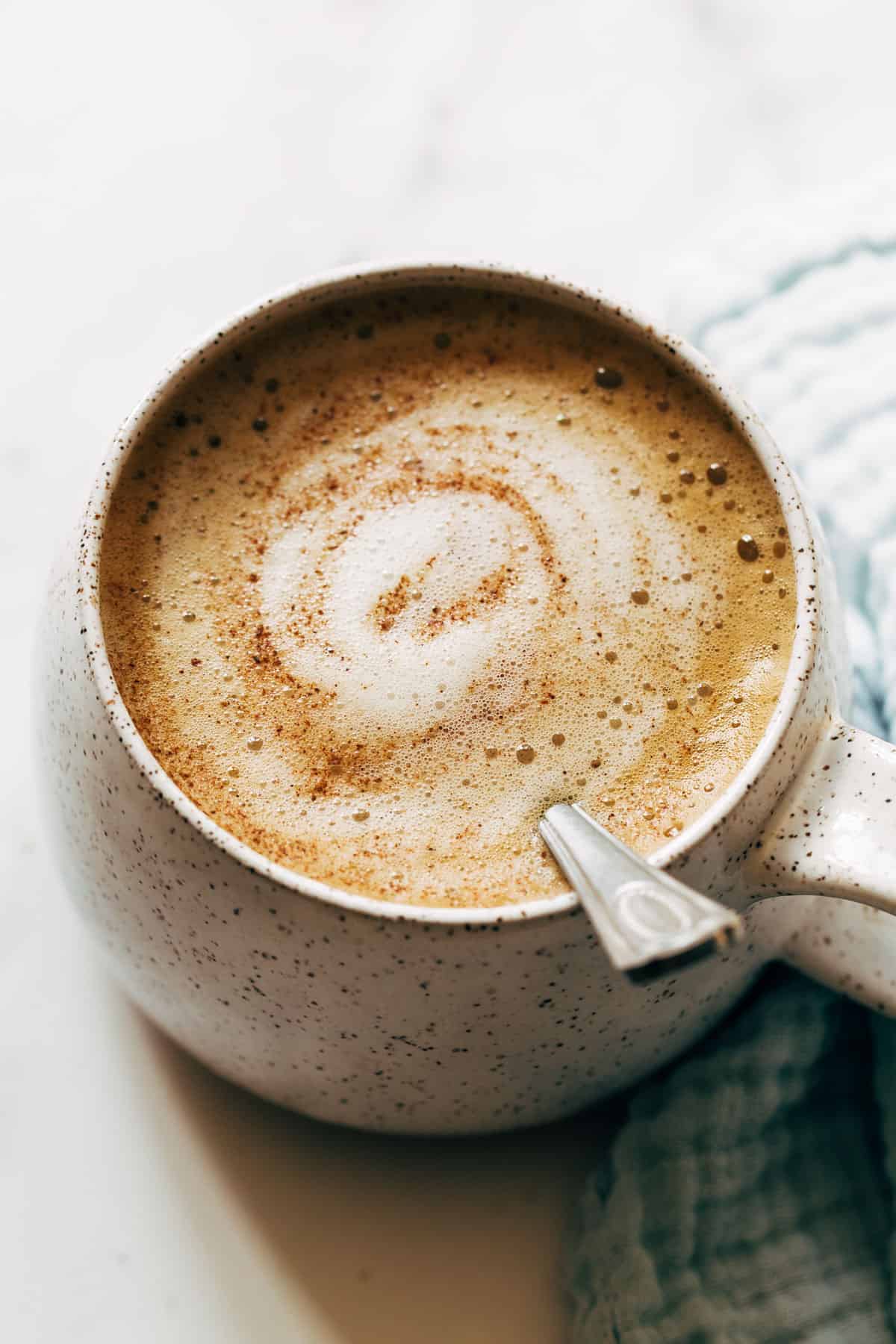 After trying this oat milk honey latte from Pinch of Yum, you'll save a fortune on your regular take out coffee. This homemade coffee drink will make you feel like you are drinking your favorite drink from Starbucks, yet it will save you plenty of money in the long run. It's made with maple syrup and doesn't require too much effort or skill to create at home. For this recipe, you'll use honey as one of the main ingredients, and it's best to try and find a local option with a rich flavor. You can also add a pinch of cinnamon for a little more flavor if you like before serving.
9. Fluffy Vegan Oat Milk Pancakes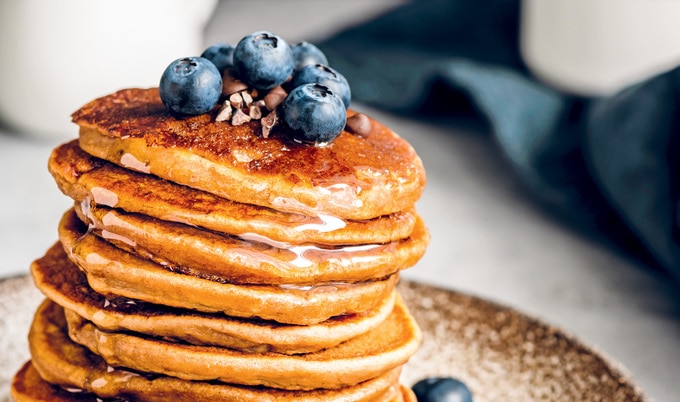 For another delicious breakfast recipe using oat milk, try out these pancakes from Veg News. They are the ideal dish for a Sunday morning brunch and will take you only a few minutes to prepare and cook. To serve, you can top these pancakes with anything you like, but maple syrup, berries, and whipped cream are good options. As with any pancake recipe, you can also add blueberries or chocolate chips into the batter for a fancy brunch or breakfast.
10. Spinach Oat Milk Green Smoothie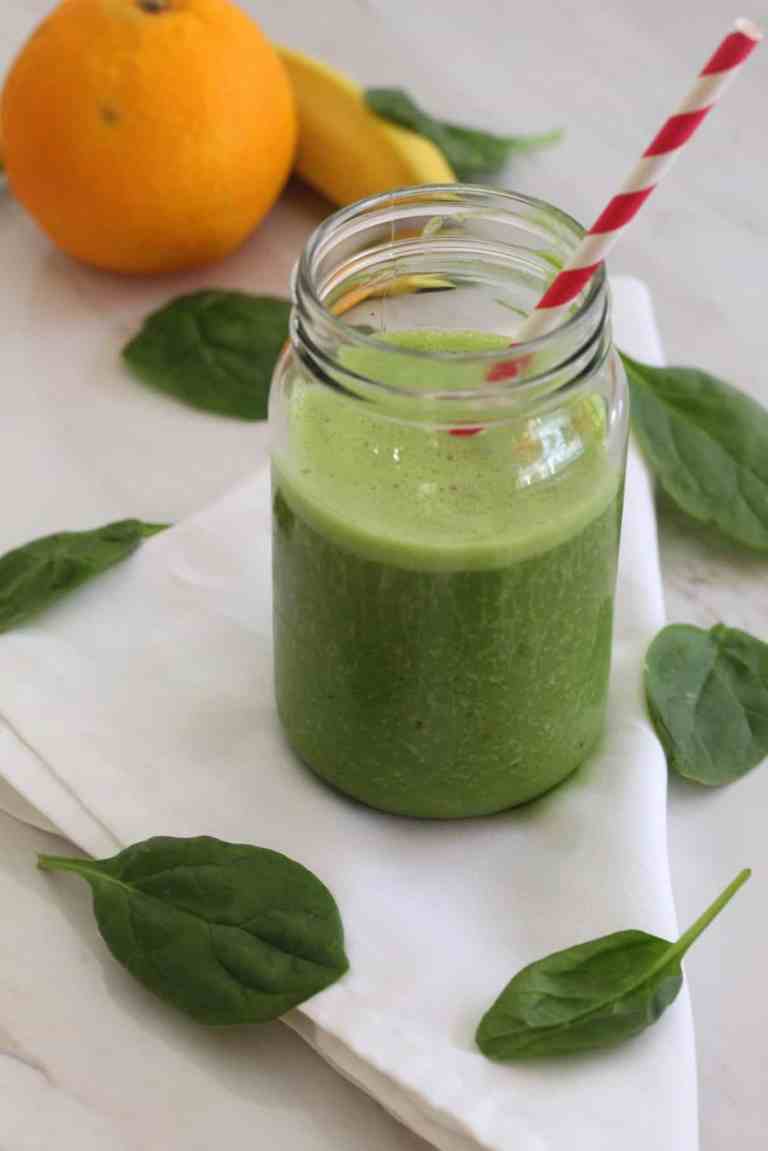 Mediterranean Latin Love Affair shows us how to make this spinach oat milk green smoothie that is ideal for a quick breakfast or snack. Oat milk makes for a great ingredient for adding to your smoothies and helps to make vegan-friendly recipes. As with any smoothie, you can add or remove ingredients to suit you and your family's tastes. Using a blender helps to make a smooth drink that even kids will enjoy, and a green smoothie is a great way to get your kids to consume more nutrients. The banana in this recipe helps to add some sweetness to the drink and will disguise the flavor of the spinach for children and teens.
11. Oat Milk Sandwich Bread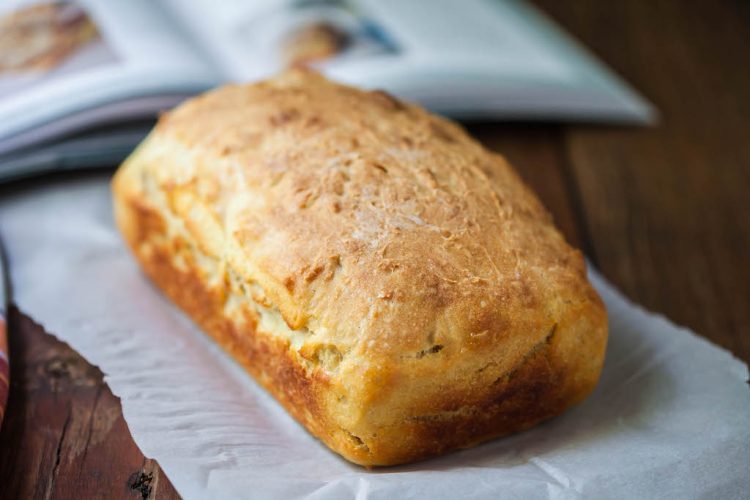 Bad to the Bowl shares this 100% vegan recipe for oat milk sandwich bread. While you might never think of adding oat milk to your bread, it makes a dairy-free bread that has such a soft texture with a perfectly cooked crust. This bread is best served fresh out of the oven and would be ideal for breakfast or to add to your dinner table. The bread goes well with peanut butter, jam, or vegan butter and is sure to be enjoyed by your whole family.
12. Oat Milk Ice Cream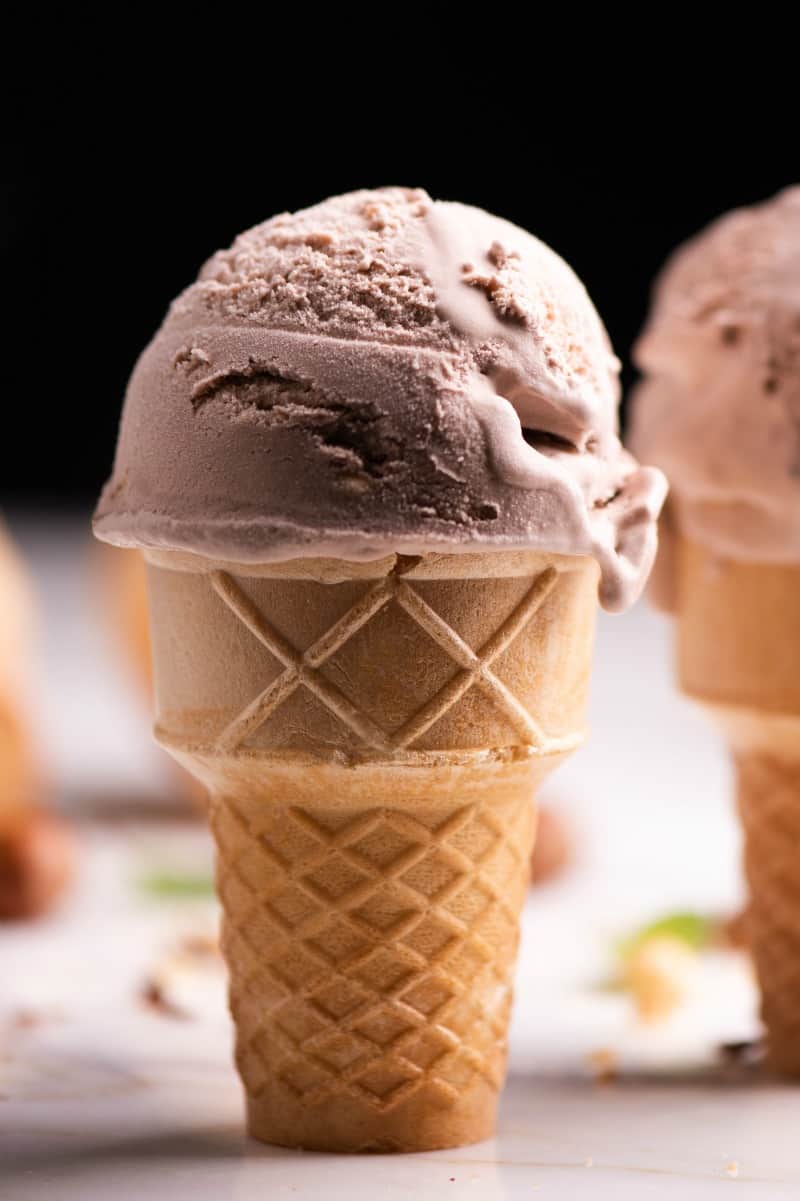 This oat milk ice cream from The Big Man's World is smooth and creamy, just like any good ice cream. Your family won't believe that it's made with only three ingredients and doesn't contain any cream or refined sugar. No dairy, eggs, or sugar are needed for this ice cream, so it's excellent for catering to a wide variety of dietary requirements in the summer months.
13. Vanilla Oat Milk Tapioca Pudding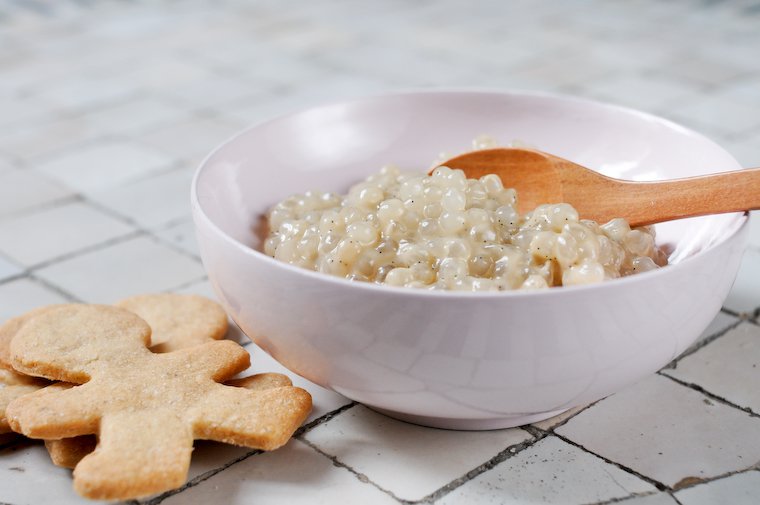 Chocolate & Zucchini shows us how to make this quick and easy dessert recipe that creates a great alternative to rice pudding. It's made with oat milk and flavored with vanilla, and the cooked pearl tapioca adds a unique texture to this dish. It takes just twenty-five minutes to prepare and cook, so it's ideal for days when you are craving something for dessert but don't have much time left to spare after work.
14. Oat Milk Yogurt Cake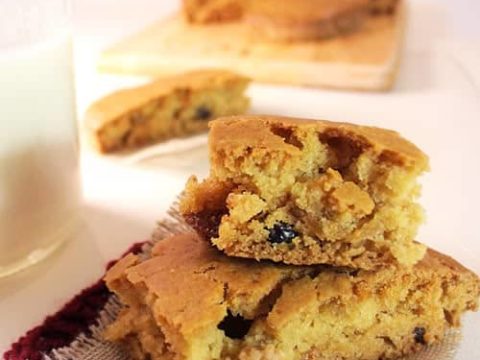 This dairy, egg, and soy-free recipe from Vegan Lovlie is ideal for a family gathering and requires minimal skill or effort to create. The recipe makes the perfect spongy and soft cake that is great for a mid-morning or afternoon snack. For best results, use homemade oat milk with this recipe, as it will make a yogurt with a better consistency.
15. Oat Milk French Crêpes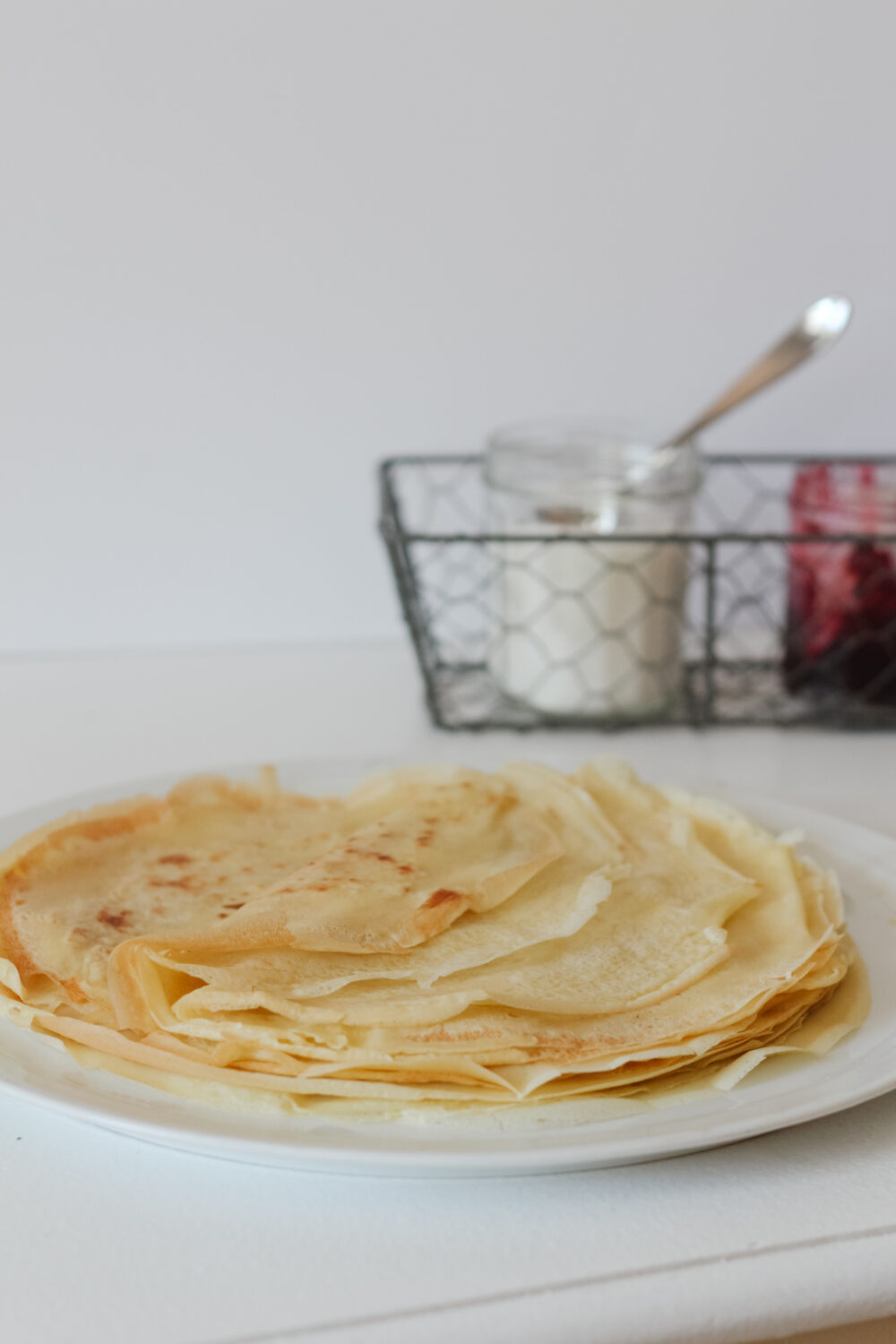 For a special treat that your kids will love, try out this recipe from Bon Appet'Eat. The oat milk doesn't change the taste at all from the classic recipe, and it will create an even healthier dish for your family. When cooking crêpes, make sure the pan is hot before pouring your batter onto it. If you don't wait long enough, you'll find the first ones in your batch don't cook very well and are difficult to flip over.
Oat milk is such a versatile ingredient that makes a great alternative to regular cow's milk. Whether you choose to make your own oat milk or opt for a store-bought version, you'll love trying out these different recipes using it today. Oat milk can help to make many of your favorite recipes suitable for those following a vegan or dairy-free diet and is ideal for using when catering to a wide variety of dietary requirements.