Chicago, Illinois is packed with fun attractions, many of which are free! But as it turns out, there are also lots of weekend getaways from Chicago too.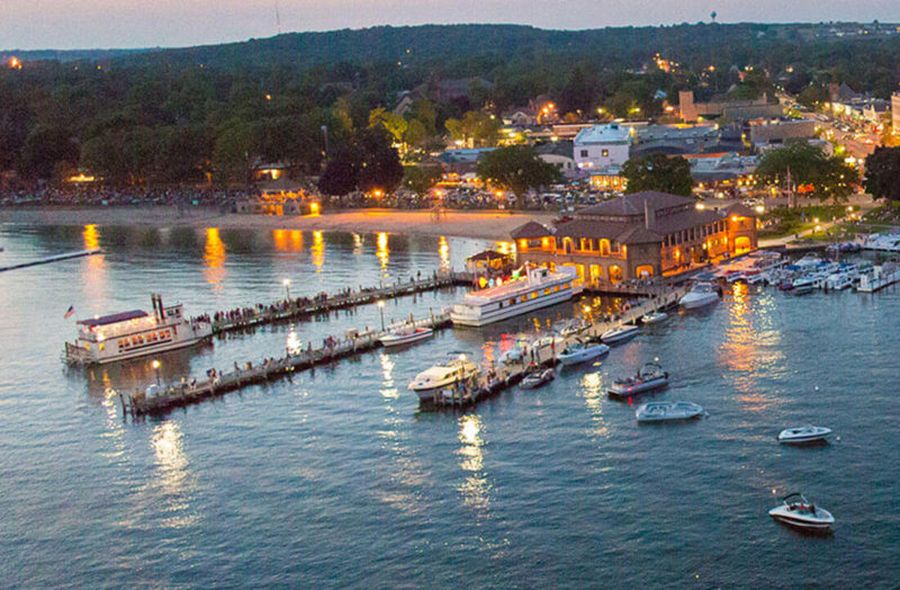 People love visiting Chicago because it has so many large buildings and such a wide variety of attractions. But if you live there, it all probably seems like old news. So, a weekend getaway is just what every Chicago resident needs!
Here are 12 fun weekend getaways from Chicago that the whole family can enjoy.
#1 – Milwaukee, Wisconsin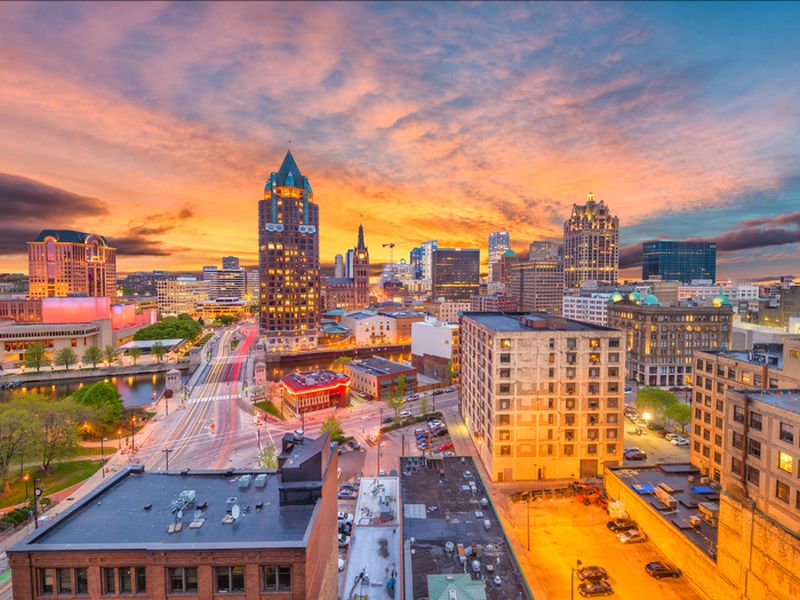 Milwaukee is another major city only an hour and a half away from Chicago. Of course, it's not as big as Chicago, but it still has lots of historical buildings, fun attractions, and beautiful views of Lake Michigan. The city is full of one-of-a-kind museums and lots of parks and trails. Plus, Wisconsin is a state known for beer, so you'll find lots of bars and brewery tours if that's what you're interested in. If you visit in the summer, you might also want to catch some of the big festivals, such as SummerFest and the State Fair.
#2 – Indiana Dunes National Park, Indiana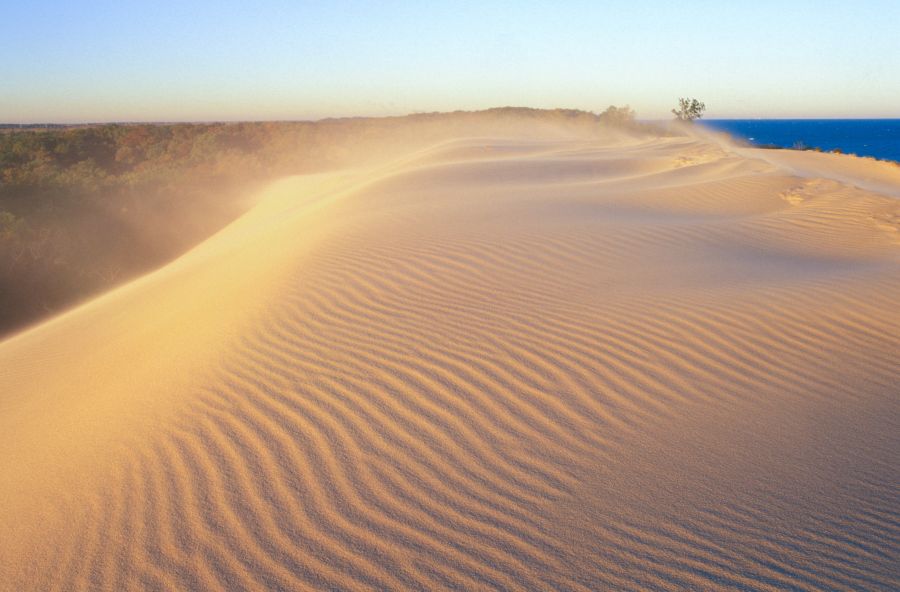 The Indiana Dunes National Park is located in Michigan City, Indiana. It's only an hour away from Chicago, and it's a nice change of pace from the busy city. The park consists of 15,000 acres along the shore of Lake Michigan, and it's a gorgeous outdoor getaway. It has miles of trails that pass wetlands, forests, prairies, and gardens. There's an endless amount of space to explore, and it's the perfect trip if you love spending time outside. Nearby, you'll also find lots fun things to do, such as a zoo and a historic mansion.
#3 – Indianapolis, Indiana
Indianapolis is another city near Chicago that's more populated than Milwaukee. It's one of the best weekend getaways from Chicago because it has attractions that appeal to all ages. It's home to the famous Indianapolis Motor Speedway, where the Indy 500 takes place. It also has a popular children's museum, art museum, and zoo. Plus, this city has lots of outdoor places to explore, such as parks and monuments. It's almost three hours by car, but it's worth it for the wide variety of attractions you'll find.
#4 – Lake Geneva, Wisconsin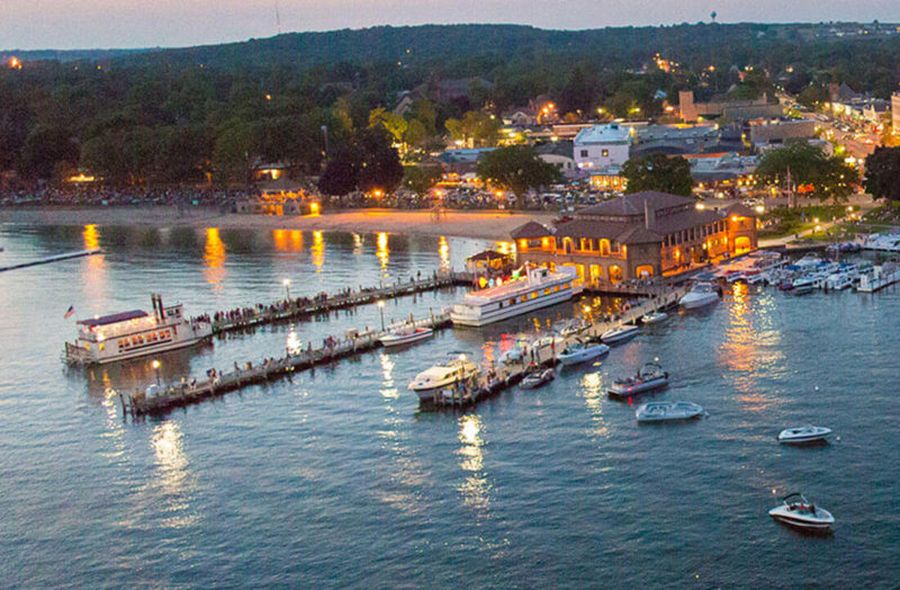 Lake Geneva is a hidden treasure in Wisconsin that's only an hour and a half away. Unlike Milwaukee, Lake Geneva is more peaceful, but still has plenty of interests for tourists. It's a town situated along a lake, so there's a beach, boat rentals, and a 26-mile trail along the water. The cute downtown area is full of local shops and restaurants, and if you're feeling adventurous, you can even go ziplining. While this area is best visited in the summer, it often features an amazing ice castles event in the winter.
#5 – Wisconsin Dells, Wisconsin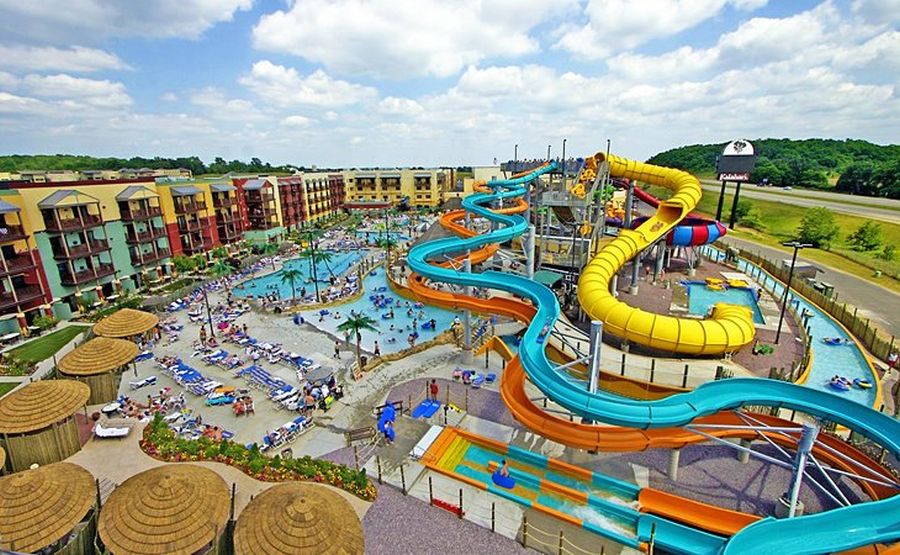 The Wisconsin Dells is likely the biggest tourist area in the state. It's known for its indoor and outdoor waterparks, but there's no shortage of other things to do there. Some of the popular attractions include boat rides, magic shows, haunted houses, zoos, golf courses, museums, games, shopping, and more. Plus, there are endless dining options. It's considered an excellent family-friendly vacation because there's something for everyone to enjoy. It's just under three hours from Chicago, so your family should visit at least once.
#6 – Galena, Illinois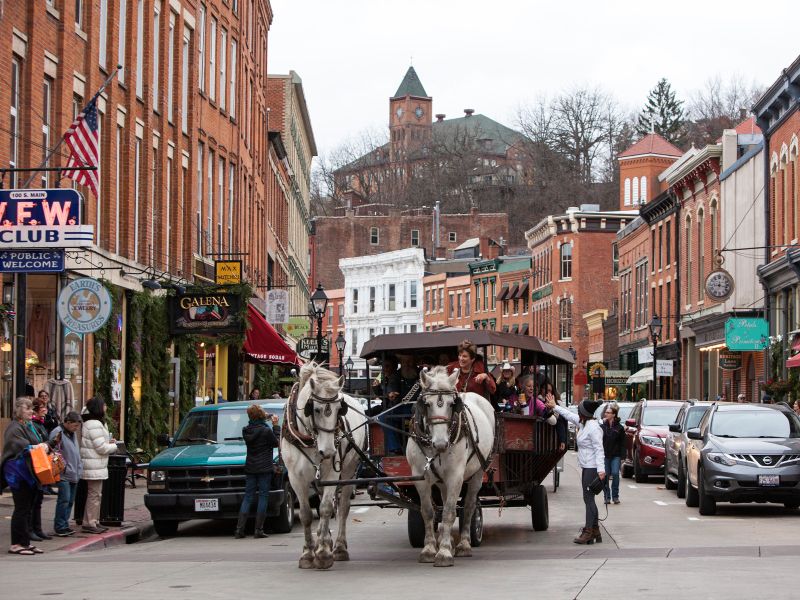 If you're looking to stay in the state, Galena is one of the best weekend getaways from Chicago. It's a historic downtown area that sits along the Mississippi River, and it's just under three hours away. It's known for its gorgeous nature sights and adorable downtown area. It also has the best ski mountain in Illinois, so you should consider visiting in the winter too. Many of the buildings in this city have a historic charm, so it gives off a much more relaxing vibe than Chicago.
#7 – Madison, Wisconsin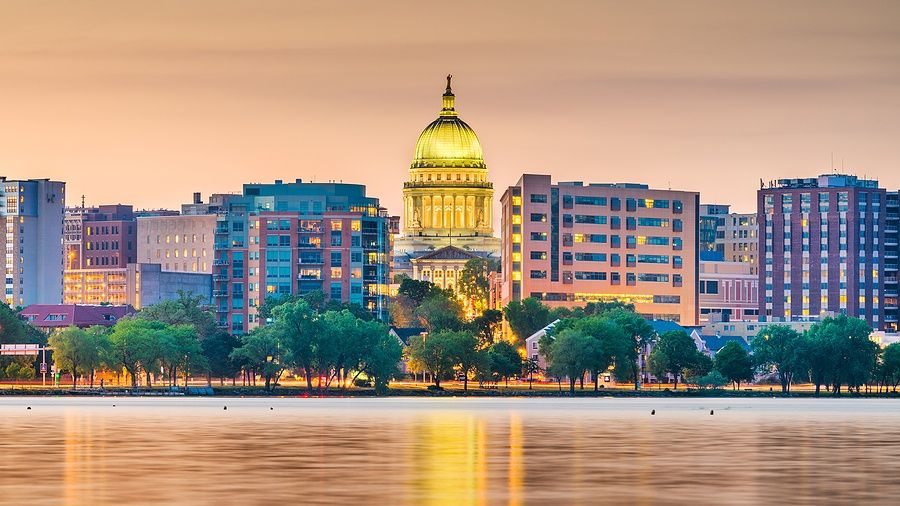 Wisconsin's capital city is the second most populated city in the state after Milwaukee. It's about two and a half hours from Chicago, and it has lots of charming features that visitors will love. The capitol building is sure to be one of your stops while you're there, and you can check out lots of museums and historic buildings while you're nearby. Madison is also home to many other unique attractions, including a large botanical garden space and several art museums. Best of all, the city is along the water of two lakes.
#8 – Rockford, Illinois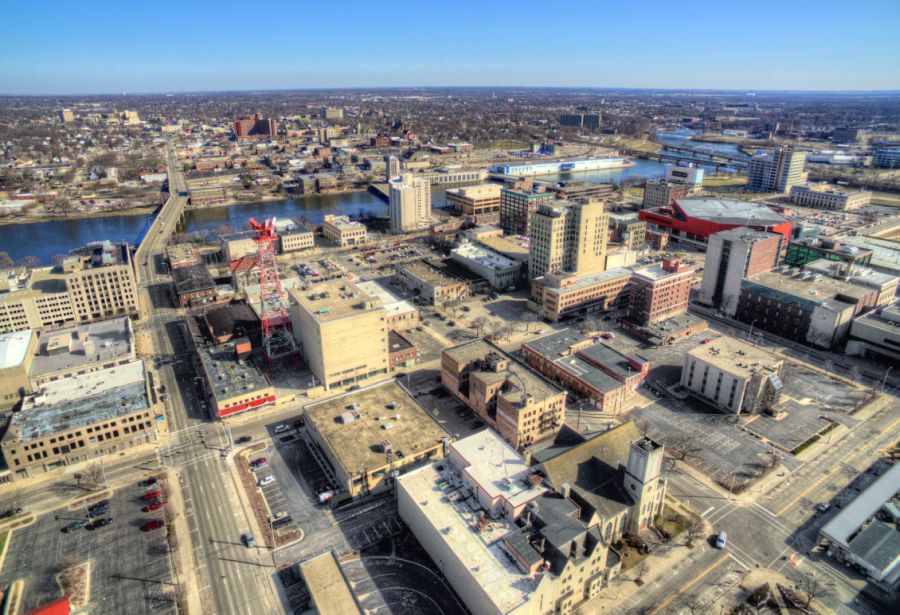 Rockford is Illinois' third largest city, but it's often overlooked by travelers. It's about an hour and a half away, and it's a much more peaceful experience. It's known for its restaurants, public gardens, and cultural attractions. Some Rockford attractions you'll want to check out are the Japanese Gardens, the art museum, and a ziplining course. Without as many busy streets, it's much easier for Chicago natives to enjoy themselves during their weekend trip.
#9 – Gurnee, Illinois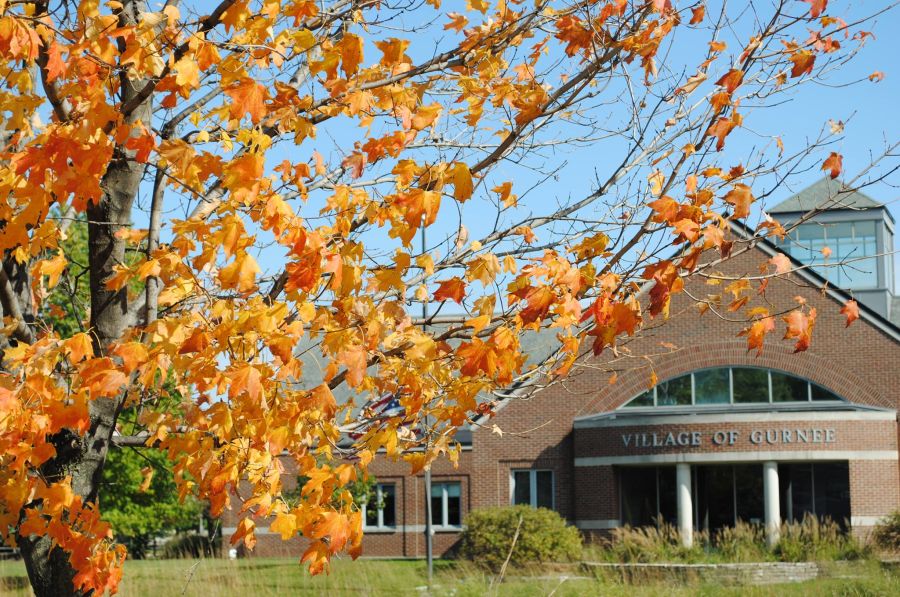 Gurnee is one of the best weekend getaways from Chicago if you're looking for something very close by. It's just under an hour away, right by the Wisconsin border. It's a smaller area, but it's popular for one reason: Six Flags! It has lots of fun hotels nearby, so many will visit to spend a day or two at Six Flags. It also has the Gurnee Mills mall, which is a large shopping center that's full of unique shops, restaurants, and other attractions. If you love rides, shopping, and hotels with waterparks, this could make a great weekend adventure.
#10 – Grand Rapids, Michigan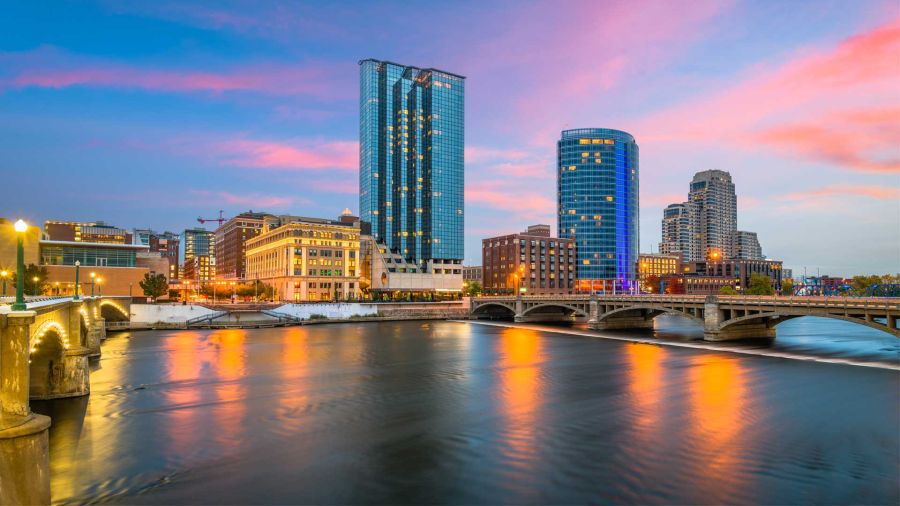 Grand Rapids is just under three hours away from Chicago, but it's a popular Michigan location. In fact, it's the second largest city in the state. Like Milwaukee, it's famous for beer, so bars and breweries are essential during your visit. It also has some more family-friendly attractions too, such as a zoo, sculpture garden, and a downtown market. It has the perfect balance of indoor and outdoor activities, so you'll have a great time no matter when you visit.
#11 – Harbor Country, Michigan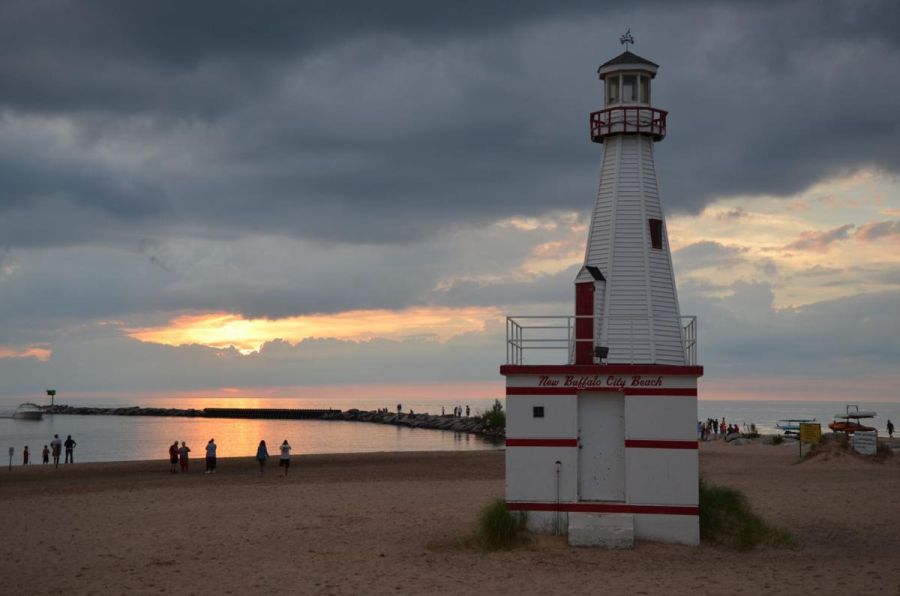 Harbor Country might be smaller than Grand Rapids, but it's much closer. It's just over an hour away from Chicago. It's made up of eight towns, all of which are considered charming and relaxing. Plus, it's along Lake Michigan, so it's known for its beaches and luxurious places to stay. Warren Dunes State Park is also a popular attraction in the area that visitors love to explore. Harbor Country even has lots of wine tasting and other alcohol options, so you might need to have a little time away from the kids.
#12 – Door County, Wisconsin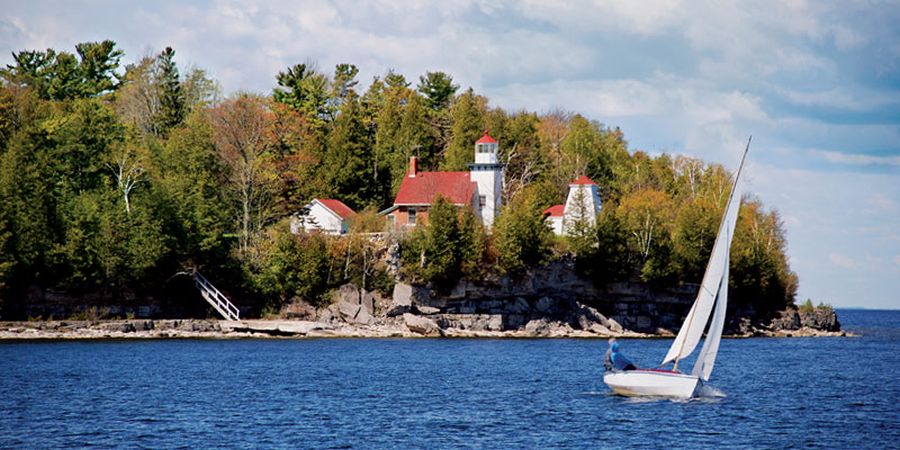 Door County is four and a half hours away from Chicago, but it's the definition of a relaxing vacation. It takes up the 70-mile peninsula of Wisconsin, so it's surrounded by water. Door County is full of nature sights and historic attractions. You'll find lighthouses, harbors, wineries, cherry orchards, coves, and other quaint attractions. It gives off an adorable small town vibe while still having plenty of things to do. So, if you're hoping to kick back and relax during your trip, Door County is the place for you.
Of course, Chicago is fun! But it's okay to want a change of scenery. These 12 weekend getaways from Chicago are fun and a great change of pace. Some are different city settings while others are more for a relaxing experience. There are plenty of fun places in every direction from Chicago, so don't be afraid to check them out when you have some free time.