Are you vacationing to Pennsylvania and looking for some really neat places to visit with your kids? We share our favorite things to do in this Keystone State.
If you live in or are visiting Pennsylvania, there are a lot of fun family things to do in this Keystone State. Whether you're looking for a way to explore nature or a bustling city, this list has all of the best options.
From Pittsburgh to Philadelphia and everywhere in between. Whether you're going on a day trip with teens or a road trip with toddlers, this list will help you decide where to go for your next family outing or vacation.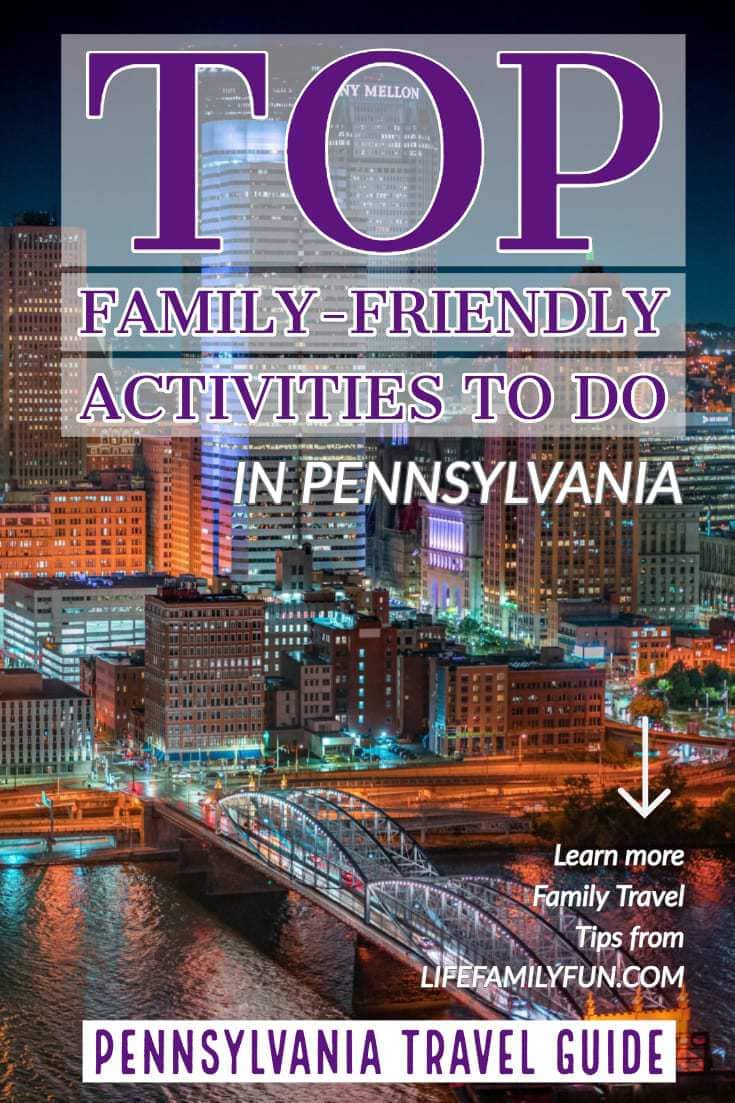 1. Pittsburgh
Pittsburgh is widely known for its sports teams, its steel and its sandwiches. When it comes to families with children, Pittsburgh has a lot more to offer than you might think.
Pittsburgh Zoo And PPG Aquarium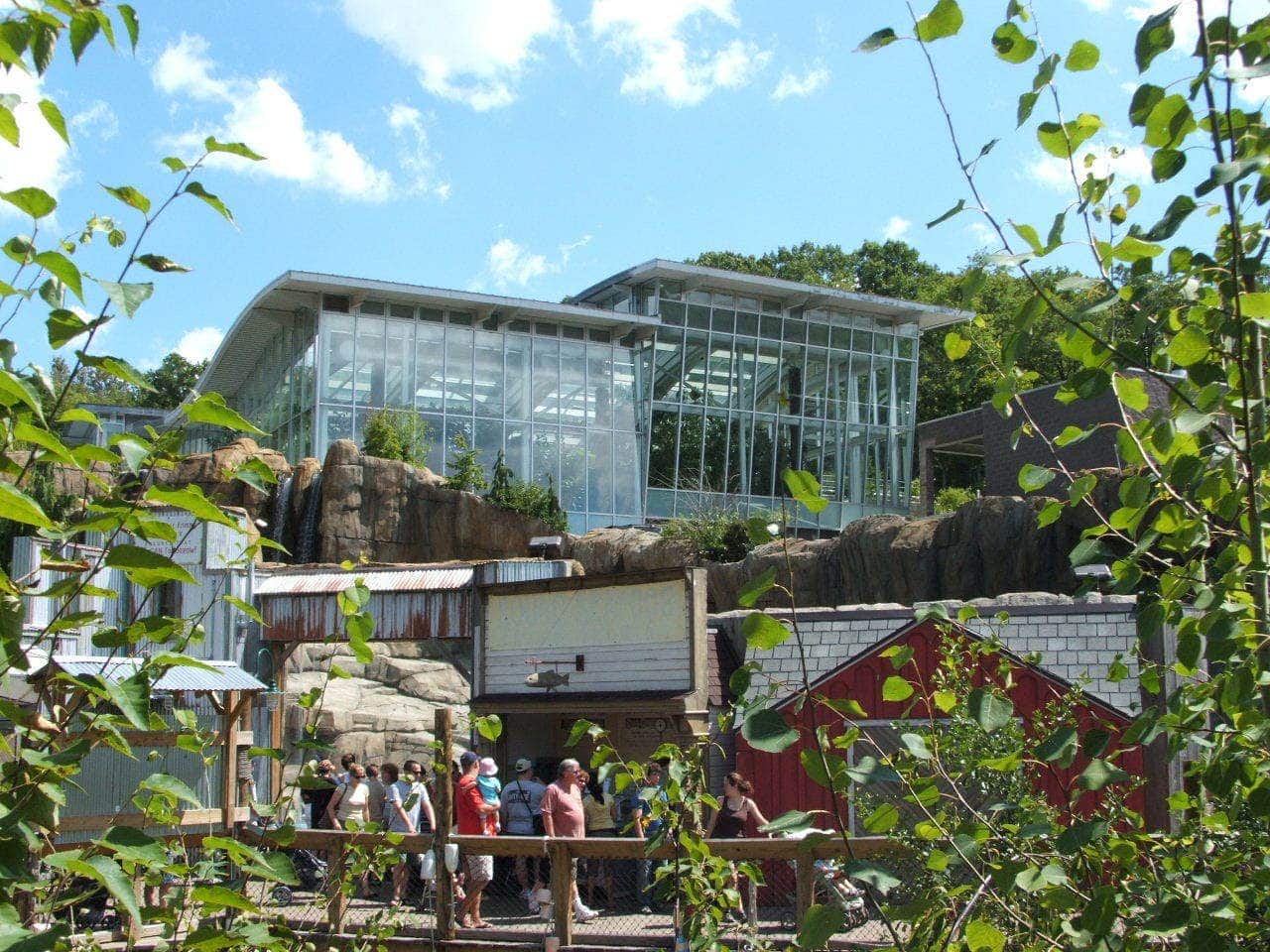 The Pittsburgh Zoo And PPG Aquarium will teach your kids all about conservation and animal research (they work closely with international organizations to protect and rehabilitate species in need). Despite having an amazing array of both zoo and aquarium exhibits, tickets are surprisingly very affordable.
The Carnegie Science Center has exhibits, planetarium and cinema. The Little Learner Clubhouse is designed for free-play and hands-on activities for kids ages 6 and under. In the clubhouse, little children can find a button wall, book cove, water table and a treehouse-inspired playground.
Kids of all ages can challenge their balance at the Ropes Challenge, where they will climb nets, balance on logs, and zip-line back to stable ground.
Children's Museum of Pittsburgh
Visitors to the Children's Museum of Pittsburgh should check out TapeScape, an indoor climbing, sliding, rolling landscape made out of packing tape. It's unlike anything you've ever seen before. Children can also visit the MAKESHOP or the Waterplay exhibit.
Kennywood Amusement Park Or Sandcastle Water Park
Looking for something a little more thrilling? Kennywood Amusement Park has 6 rollercoasters and a 14-ride kiddieland. Sandcastle Water Park has over a dozen water slides and a fun boardwalk.
Looking for an amusement park AND water park in one? Idlewild and Soak Zone has it all! This park was named "Best Childrens' Park" by Amusement Today, and "Best Park for Families" by the National Amusement Park Historical Association. Take a trolley ride through Daniel Tiger's Neighborhood or Story Book Forest, full of your child's favorite nursery rhyme characters.
2. The Lehigh Valley (Allentown And Surrounding Areas)
Visit the Lehigh Valley Zoo to see the penguins, feed the giraffes or simply get up and close to wildlife. This zoo is a non-profit dedicated to conservation and species survival.
The DaVinci Science Center has a bunch of super interactive exhibits for kids and adults alike.
Engineers On A Roll is an engineering lab, playscape and climbing area perfect for preschoolers. There is also a large pin wall for children to make detailed representations of their body.
More adventurous kids can go through the Tunnel Vision exhibit, a 72-foot maze-like tunnel which is crawled through in complete darkness or inside the Hurricane Simulator.
Dorney Park And Wildwater Kingdom
Dorney Park And Wildwater Kingdom are two parks for the price of one. Along with the typical thrill rides, family rides and kid's rides, Dorney has fun events such as Food Truck Rallies, family movie nights and character breakfasts.
A full day of fun is awaiting families at the Crayola Experience. Kids and adults can explore art and technology through dozens of hands-on, creative activities. Learn how crayons are made or make your own crayons to take home (you even get to name your custom color!).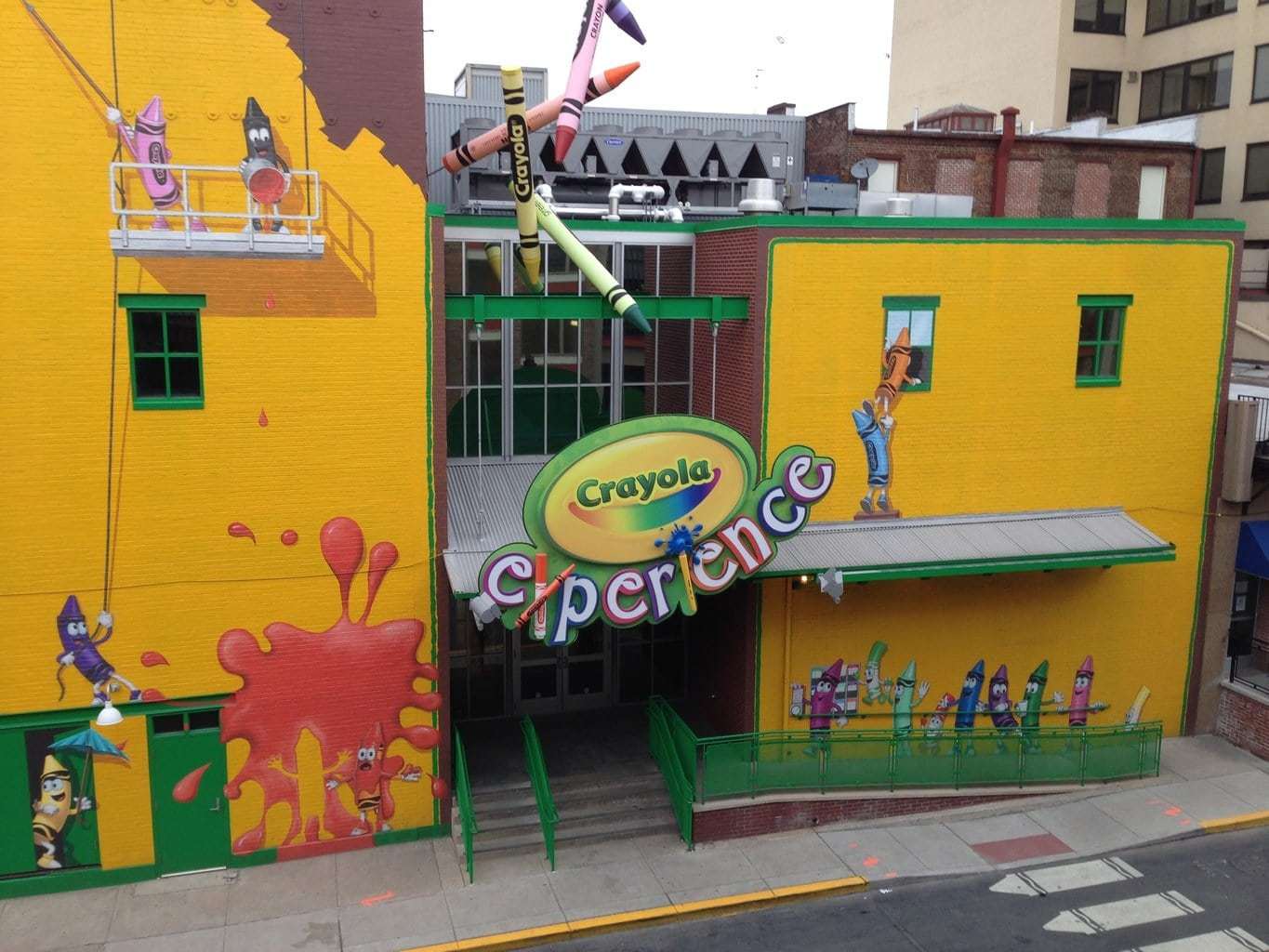 You can also create drip art and other crafts, or go to the Adventure Lab exhibit. You can even mold a crayon into something completely new or get your family photo turned into a coloring page.
The WaterWorks attraction allows kids to maneuver their own toy boat through an 85-foot water table. Before you leave, make sure to run off any remaining energy in the Color Playground or in Toddler Town.
3. The Poconos
The fact that the Poconos are just 2 hours from New York City and Philadelphia make it the perfect nature-filled getaway.
Great Wolf Lodge's indoor water park and lodging provide fun all year long. And if you think it's simply a water park and lodging, your definitely mistaken. Yes, It does feature a tree house water fort, water slides, lazy rivers and more.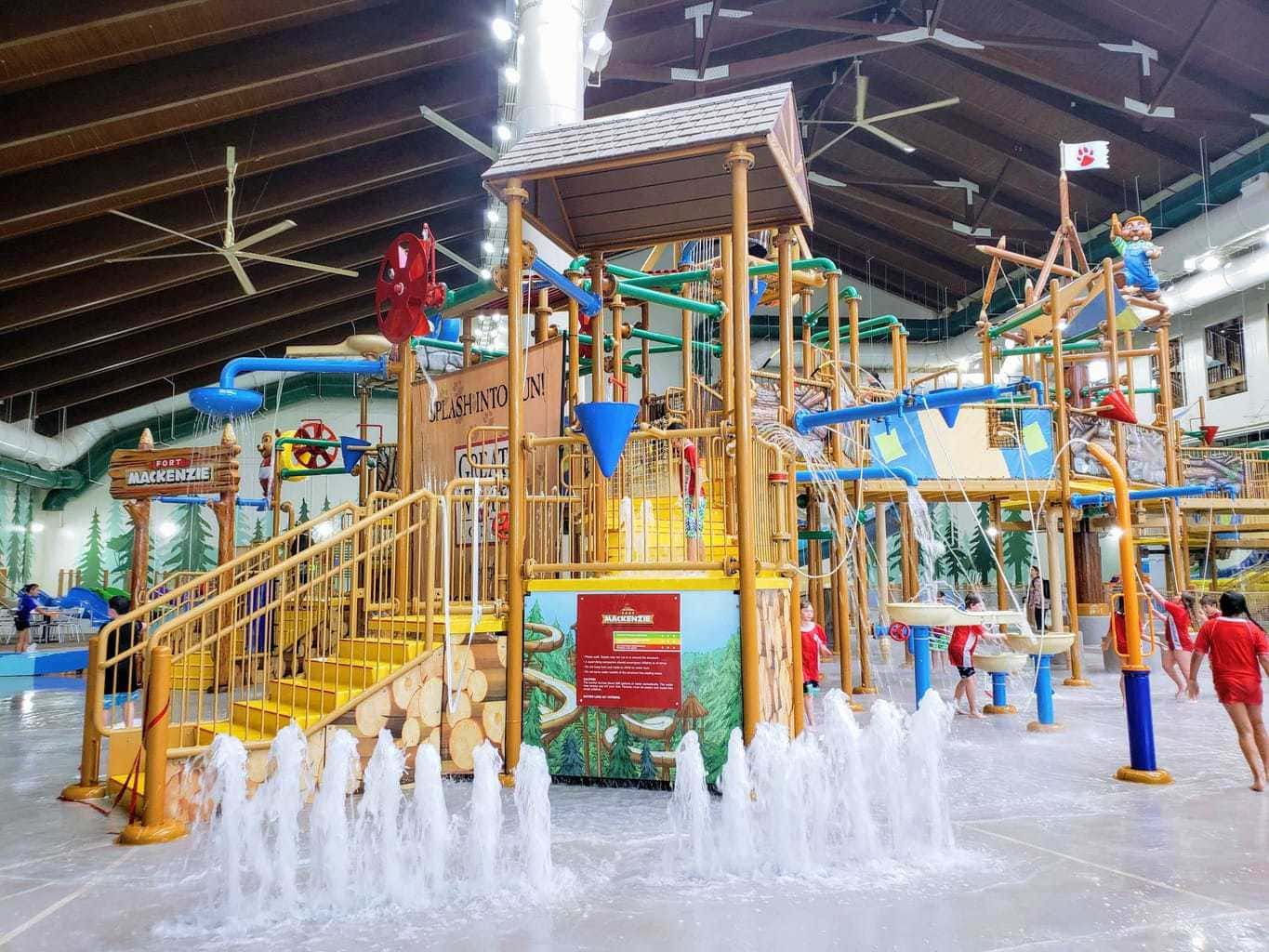 However, it also provides magical quests throughout the lodge, a bowling alley (made for younger kids with shorter lanes), arcade, mining experience, glow golf and more. Kids can even create their very own stuffed animal at the Creation Station.
Related: 5 Howling Good Reasons To Stay At The Great Wolf Lodge During the Holidays
In the summer, get out into nature by hiking and picnicking at Bushkill Falls. Bushkill Falls is known as the "Niagara Falls" of Pennsylvania with 8 waterfalls set in the picturesque Pocono Mountains. Kids can mine for gemstones, visit the playground, play miniature golf, ride paddle boats and more.
In the fall, make sure to check out Roba's Family Farms. Roba's is a local family favorite, and it's expansive area never feels crowded, even on the busiest of days. You can find the perfect pumpkin, collect candy from the Candy Cannon or choose the winner of the Hillbilly Pig Races.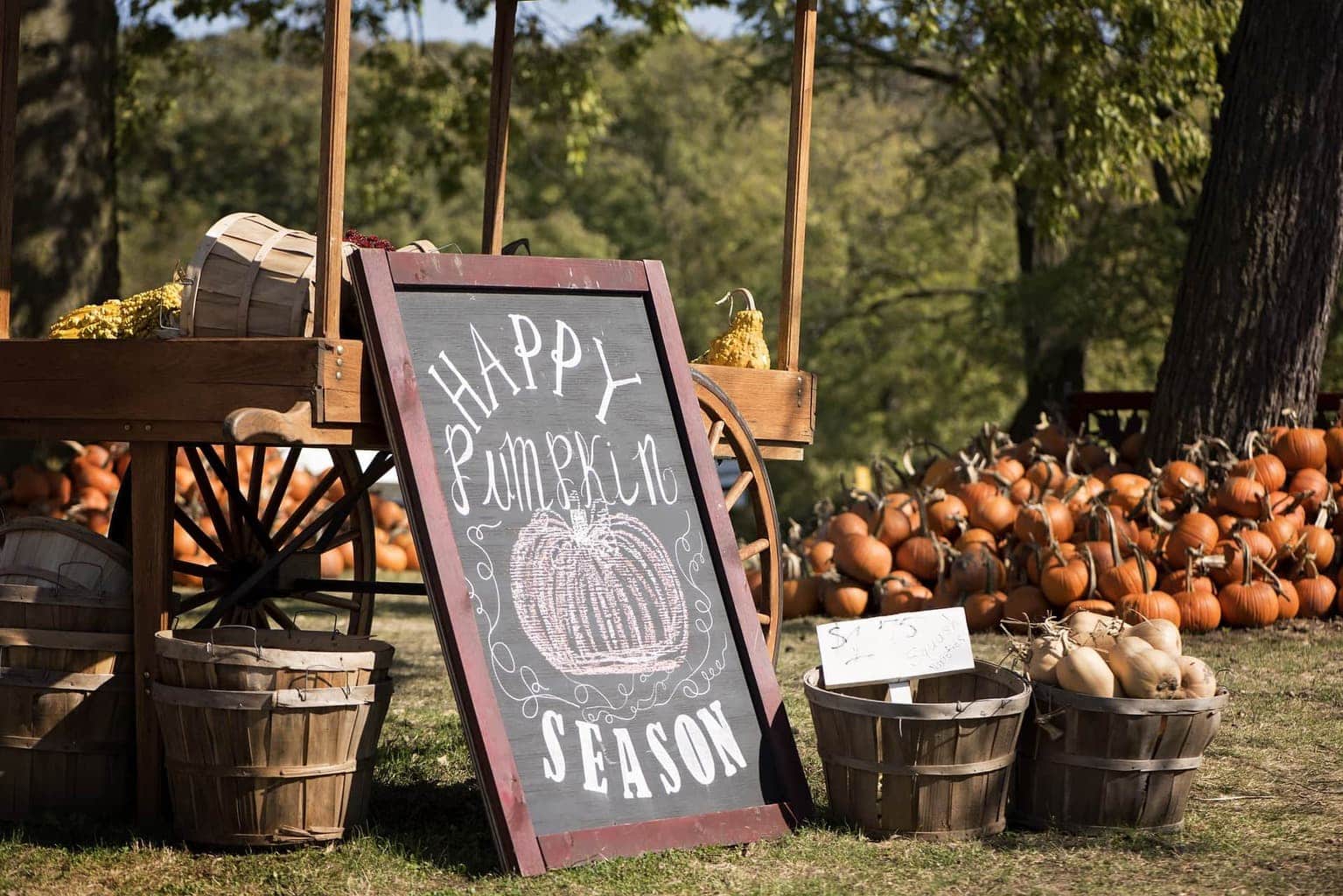 You also can't come to Roba's without going through the 4.5 acre mega maze, jumping on the Jumbo Jumpers, shooting an apple cannon or sliding down the Rock Mountain Slides.
4. Philadelphia
Want to learn some of the history of Pennsylvania? You can take your kids to Philadelphia to see the Liberty Bell Center and have a ton of fun at the same time at the Smith Playground And Playhouse, a 6-acre outdoor playground.
Before you leave Philly, make sure to stop at the Philadelphia Zoo. It's America's first! If you really want to maximize your zoo experience, book an overnight adventure! Meet the animal keepers, take a late night hike, and complete many fun crafts and activities. You can even sleep in the zoo's treehouse!
5. Lancaster
If you know anything about Pennsylvania, you've probably heard of Lancaster, home of Amish Country. Adults who love antiquing and simple living at its finest will love Lancaster.
Your kids, on the other hand, will love Dutch Wonderland. It is a young child's dream amusement park. Best for kids age 8 and younger, Dutch Wonderland it the place "where kids rule". Dutch Wonderland has train rides, mini rollercoasters, a water play area and live entertainment.
Everyone in the family will love a visit to the Turkey Hill Experience. Come and see how your favorite Turkey Hill ice cream is made, get photos taken in their vintage milk truck, milk a mechanical cow or star in a Turkey Hill commercial. Even better, attend the Turkey Hill Taste Lab where you and your family can create your very own ice cream flavor. You can taste-test it too.
6. Other Notable Must-Dos
A visit to Hershey Park will not only give you the thrills of its many roller coasters and rides, but you'll get three experiences with one ticket. Visit the water park, amusement park and ZooAmerica.
Families can also check out the Hershey Story Museum, where kids can become Mr. Hershey's apprentice and make their own chocolate in the Chocolate Lab.
Last but not least, Knoebels is probably the first amusement park that comes to mind for most Pennsylvanians. Knoebel's is the leader in old-fashioned amusement park fun and is America's largest free admission amusement park. Knoebel's is full of nostalgia, with its wooden rollercoasters and overall homey feel. You can also bring food from home to eat at the free picnic table area.