Alabama is known for warm weather, so in the state, you'll find lots of awesome water parks. Spending time outside is fun, but you might overheat if you're in the sun for too long.
So, visiting a water park is a great way to cool off while still having an action-packed adventure. Water parks are also great for families, which means you don't have to leave kids behind to have fun.
Here are nine of the best water parks in Alabama.
#1 – Alabama Splash Adventure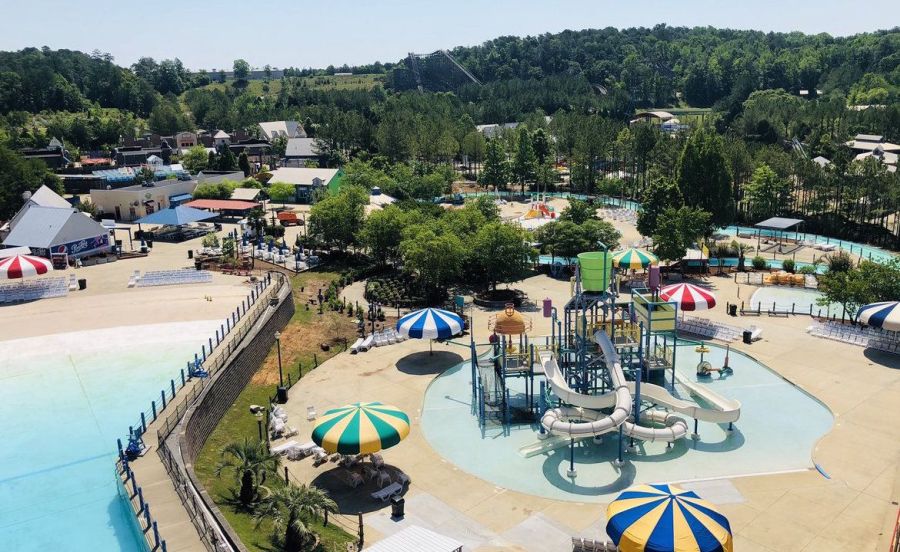 Alabama Splash Adventure in Bessemer is a favorite among Alabama residents. It's very kid-friendly, with lots of smaller slides and splash pads. But don't worry, there are plenty of more action-packed attractions too, including dark water slides, a Wipeout Adventure obstacle course, a water maze, and a wave pool with four-foot waves. If you want to do more than just swim, there are also several roller coasters at this park too. If you live nearby, getting a season pass is definitely worth it.
#2 – Point Mallard Water Park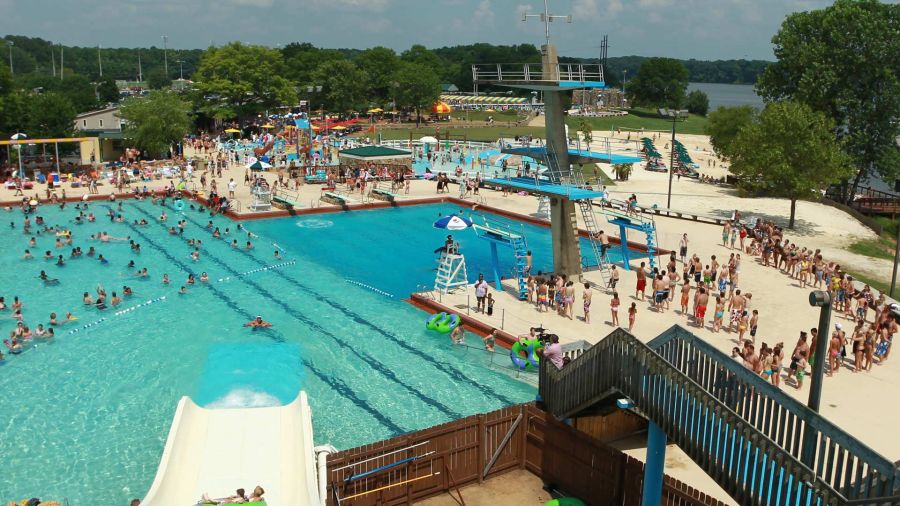 Point Mallard is located in Decatur, and it has everything the perfect water park needs. The "Water Park" attraction at this location is known as the first wave pool in America. It was designed to make you feel like you're really on a beach, which is why there are so many beach chairs along the shore. At this water park, you'll also find kid areas, a lazy river, and slides. Yet, this park isn't just for water activities. It also has other attractions like concerts, golf courses, a campground, and more. You could spend all day there with your family if you wanted.
#3 – Spring Valley Beach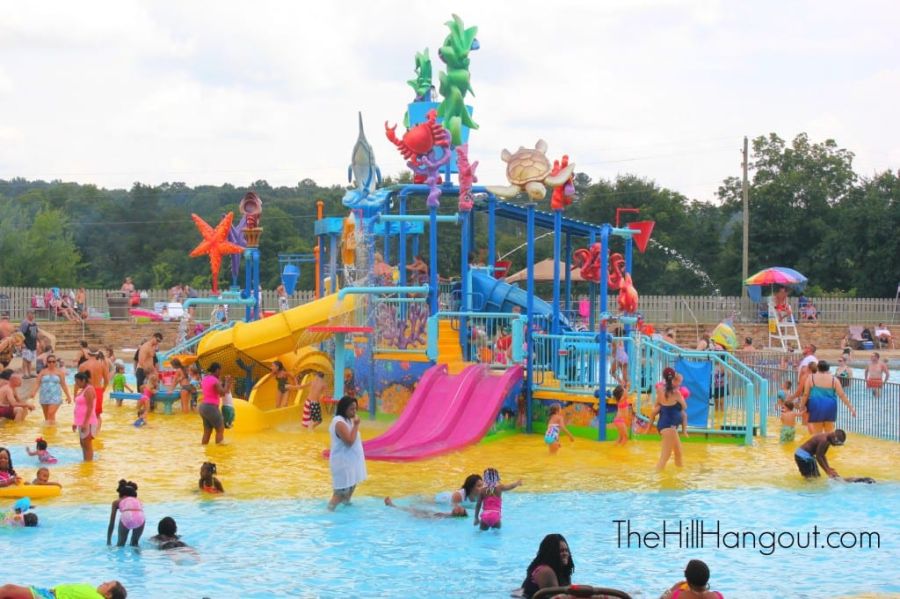 Spring Valley Beach in Blountsville is one of the best water parks in Alabama because it not only has fun water attractions, but also beautiful nature landscapes. It's only about an hour from Birmingham, and it has 25 acres of fun. It has a massive pool, thrilling water slides, and a kid's zone. It also has plenty of space for picnics and barbecues on-site, along with a playground for children. Thus, it's one of the most exciting attractions for all ages.
#4 – Waterville USA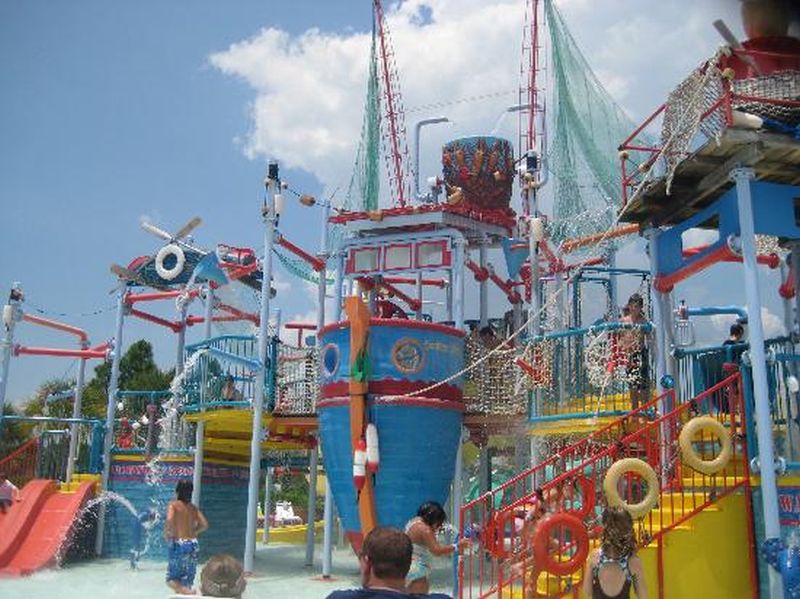 Waterville USA is a 2-acre water park in Gulf Shores, Alabama. Like all water parks, it's known for its exciting slides, but there are plenty of other fun things to do. There's a lazy river, a wave pool, and a surf simulator. Plus, if you're looking for more than just water activities, there are lots of other attractions you can do without a swimsuit. There are go-karts, roller coasts, trampolines, and miniature golf. Even if your family disagrees on things to do, there will be something for everyone to enjoy.
#5 – Water World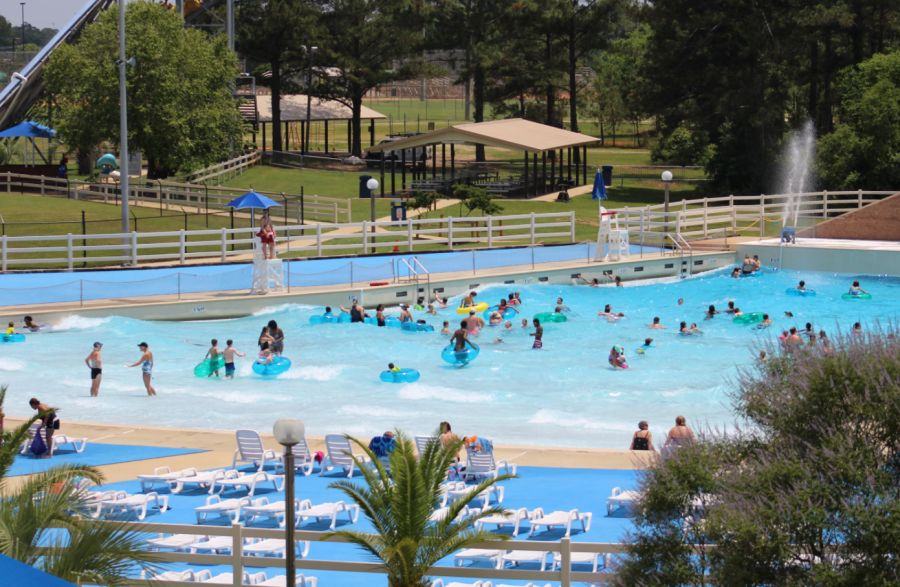 Water World is the municipal water park of Dothan. It's located in Westgate Park, next to the recreation center. It doesn't have as long of an attraction list, but it's beloved for its crystal clear waters. At Water World, you'll find a huge wave pool, a few slides, and a kiddie pool. It also has a huge deck with lots of chairs and umbrellas to allow the parents to relax if they'd like while their kids play.
#6 – Fayette Aquatic Center
Fayette Aquatic Center is another smaller water park, but it's still one of the best water parks in Alabama. It's located in Fayette at the Guthrie Smith Park. It has a large pool in the center that's 5,380 square feet. It's perfect for swimming lessons, lap swimming, and water aerobics. It also has a few fun water slides and a river-shaped pool. There's a concession stand, but you can also bring your own food for a picnic. The smaller setup is ideal for parents who want to be able to see their kids at all times.
#7 – Red Bay Water Park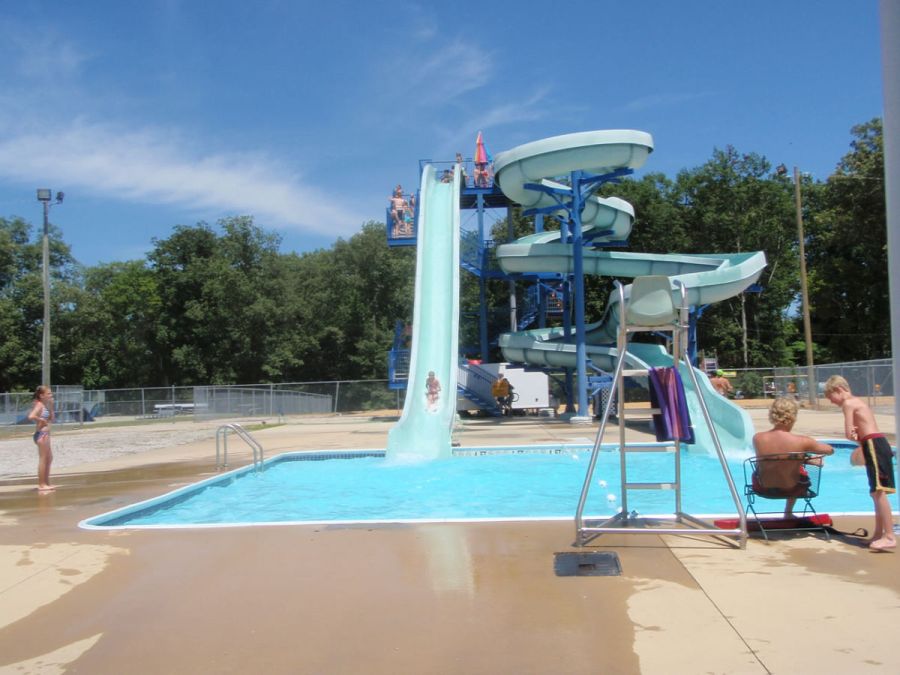 Red Bay Water Park in Red Bay is made up of four pools of varying sizes. It also has a few small water slides too. This park is owned by the city's Park and Recreation Department, so it also hosts swim lessons and other classes and events. It's a common venue for private birthday parties and celebrations. The only downside is that there isn't any food for sale on-site, so you'll need to pack your own if you plan to be there for a while.
#8 – Hartselle Aquatic Center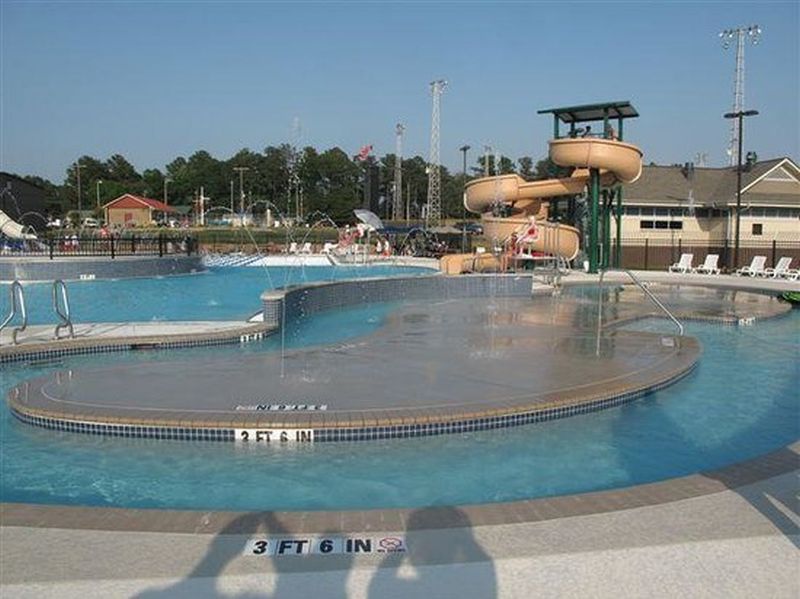 As the name implies, the Hartselle Aquatic Center is the municipal pool of Hartselle. It has a huge pool that kids love to swim around and splash in. There's also a play area for the kids that spouts water, along with a few water slides and diving boards. There are plenty of chairs for parents to lounge at, including ones that are in the shallow end of the water. Plus, concession stands are available, so you won't have to worry about packing snacks to fuel your family's energy.
#9 – Cullman Wellness and Aquatics Center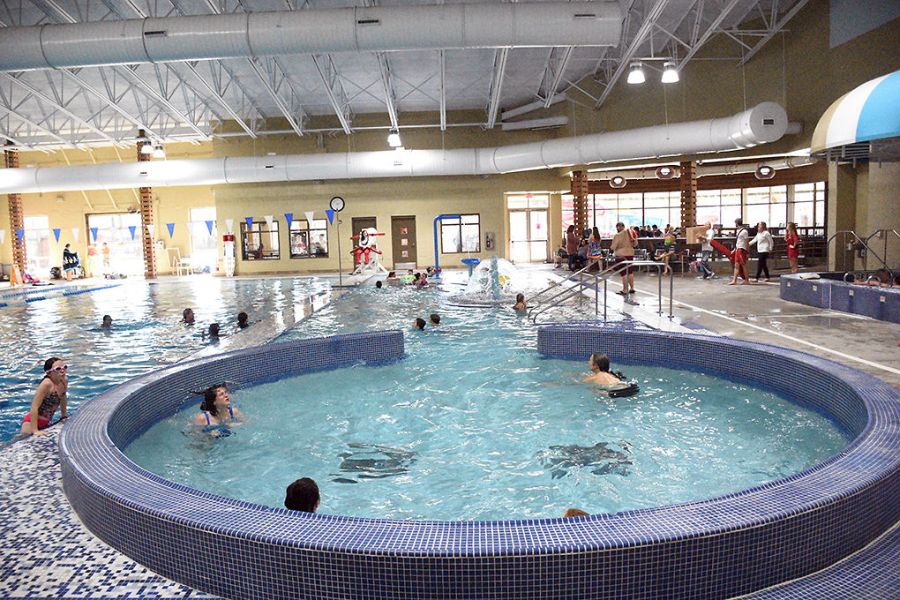 The Cullman Wellness Center in Cullman has more than just a water park, but visitors love to cool off in the large pool. At this facility, you'll also find water slides, kiddie areas, a lazy river, and diving boards. Once you're done swimming, you can enjoy some of the park's other amenities, such as the exercise equipment and walking track. This pool has food for sale on-site, and it hosts many events throughout the year. It's a great place for locals to visit regularly.
Water parks are exciting for all ages. So, if you're looking for something fun to do on a hot day, check out one of these water parks in Alabama. Each one is unique, and they're stretched across the state. Plus, water parks are a family-friendly activity that all ages can enjoy. So, don't miss out on the perfect summer attractions in Alabama.