Visiting Universal Orlando for the first time is one of those trips that is guaranteed to be a really fun adventure for the whole family. Around every corner, there is something for everyone just waiting to be discovered and explored.
Families from all over the world plan vacation trips each and every year to spend days upon days touring, riding rides and sharing great family bonding moments at Universal Orlando.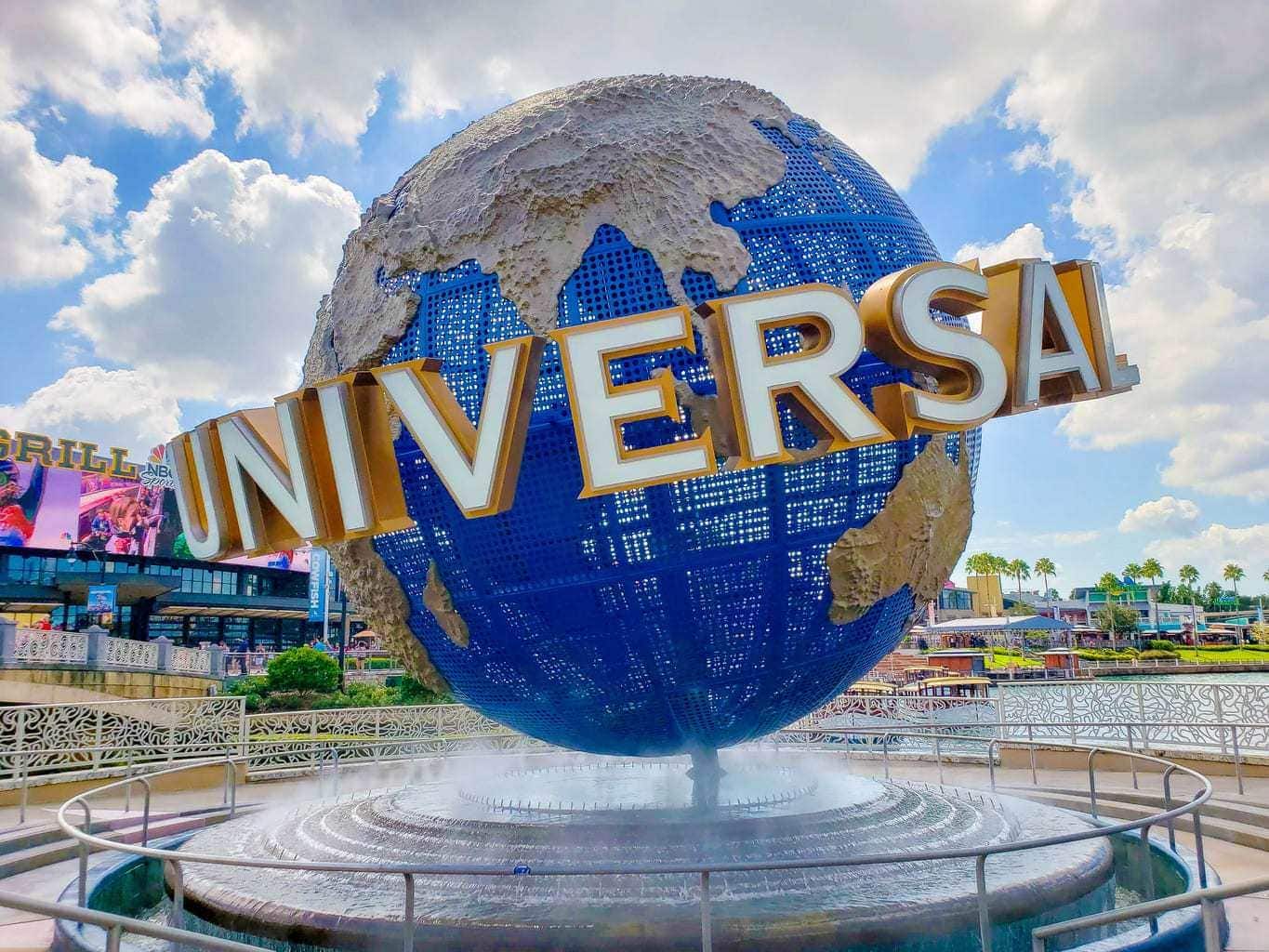 I was invited by Universal Orlando to visit their parks. All opinions are mine.
What is the key to having a great time and making certain that you are spending the majority of your time enjoying everything that Universal Orlando has to offer? Being prepared ahead of time for your visit, of course!
7 Tips When Visiting Universal Orlando For The First Time With Family
No matter what, your trip to Universal Orlando is going to be amazing, but here are just a few top tips to take your trip from "good" to "great"! Here are our 7 best tips to consider when visiting Universal Orlando.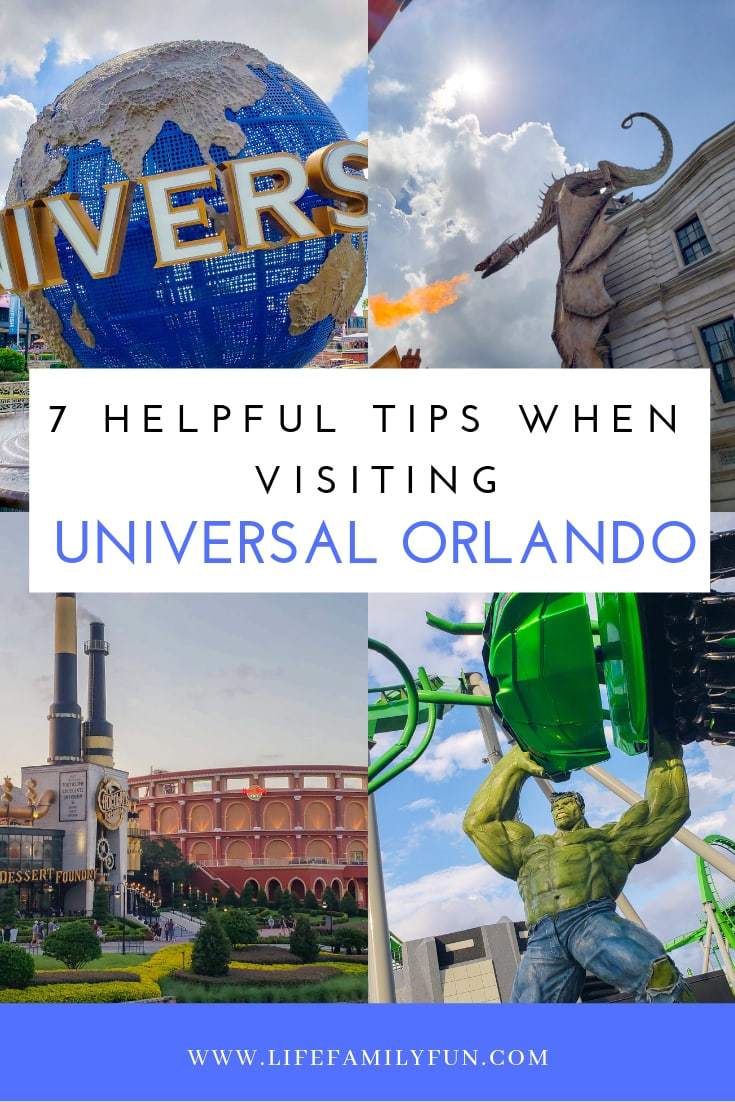 Tip #1: Choose an off-season time of the year to visit.
If you are trying to avoid the crowds, choosing an off-season time is a great way to accomplish that. Typically, crowds are less during the months of September as many people are just getting back into the swing of school and aren't traveling as much.
Other months to consider where the crowds may be less are January and October as well. Weekdays also are slower so if you can take a trip during the week, you'll be able to roam the park pretty freely!
Tip #2: Buying a Universal Express Pass is a must!
No one likes to wait in line for rides, and with the Universal Express Pass, no one will have to. It's a great add-on to purchase because it allows you, and anyone in your family who has one as well, to skip the regular lines for most rides unlimited, for the entire time that you're at the park.
If you and your family have a favorite ride and you have the Universal Express Pass, you can literally ride it over and over again, never having to stand and waste your time in line!
Tip #3: Don't forget to take in your water bottle!
You and your crew will be walking a ton at Universal Orlando, and those taste buds were be dying or thirst rather quickly. Have everyone in the family take in their own water bottle because you can refill them for free during your time at the park. That's a huge money saver and a great way to ensure that everyone in your family stays hydrated.
Tip #4: Plan out the main attractions and rides that you want to visit in advance.
It may seem a little silly to be that prepared to have the attractions and rides planned out, but once you enter the theme parks of Universal Hollywood Studios, Universal's Islands of Adventure, or Volcano Bay, you'll want to have a plan.
There's so much to do and see that if you don't stay on schedule, you may not have enough time to see or do everything.
Wizarding World of Harry Potter
There are certain rides that you should definitely have on your radar! The Wizarding World of Harry Potter is one of the newer attractions at Universal Studios and it has some really amazing rides. Enter Gringotts™ bank where you will find a fire-breaking dragon at the far end of Diagon Alley™.
You don't want to skip the Harry Potter and the Escape from Gringotts. This one needs to be a must on your list! Even if you are not a fan of Harry Potter, this ride will become one of your favorites!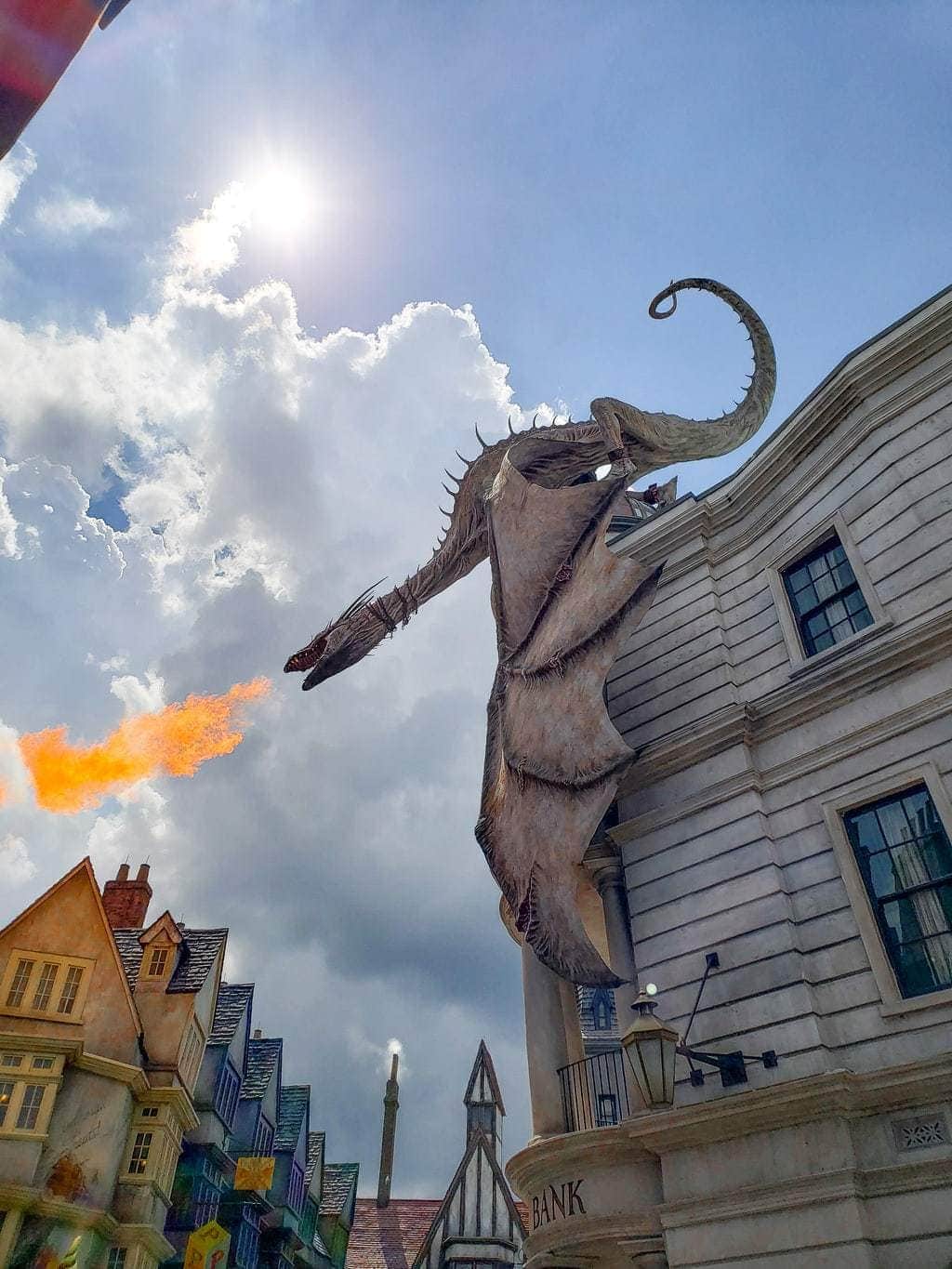 Universal Studios Hollywood
After you have spent some time in The Wizarding World of Harry Potter, you will want to take the Hogwarts Expres over to Universal Studios Hollywood.
It's 100% possible to spend an entire day wandering around, exploring and riding all the rides offered at Universal Studios Hollywood. This area of the theme park is probably one of the most unique and entertaining and is quite fun for all varying ages of the family.
From the moment you arrive at Universal Studios Hollywood, you're literally transported and feel as though you're actually "inside" the movie…It's an experience that you can't afford to miss!
One other aspect that's really great about the rides at Universal Studios Hollywood is that there are a ton of 3D and motion rides instead of roller coasters. Being able to step into another "world" and explore the rides that way is actually really fun and unique! (Keep in mind that if you get motion sickness easily, the 3D and motion stimulation rides won't be ones that you'll want to ride.)
Transformers: The Ride 3-D
Jurassic Park: The Ride
Harry Potter and the Forbidden Journey
Despicable Me: Minion Mayhem
The Simpsons Ride
Revenge of the Mummy: The Ride
Universal's Islands of Adventure
Adventures are just waiting for you and your family at the Universal Islands of Adventure. The rides are stellar and the magic and ambiance are electrifying. There is so much excitement and energy pumping through this area of the park that you'll be amazed at how the time just flies.
From superheroes to mythical creatures, there's always a surprise element or fun ride just waiting for you to discover! There's a reason that TripAdvisor has awarded the Universal Islands of Adventure the #1 Amusement Park in the World for the past four years! (2015-2018)
Channel your inner strength and courage and make certain that you don't miss out on riding the:
The Incredible Hulk Roller Coaster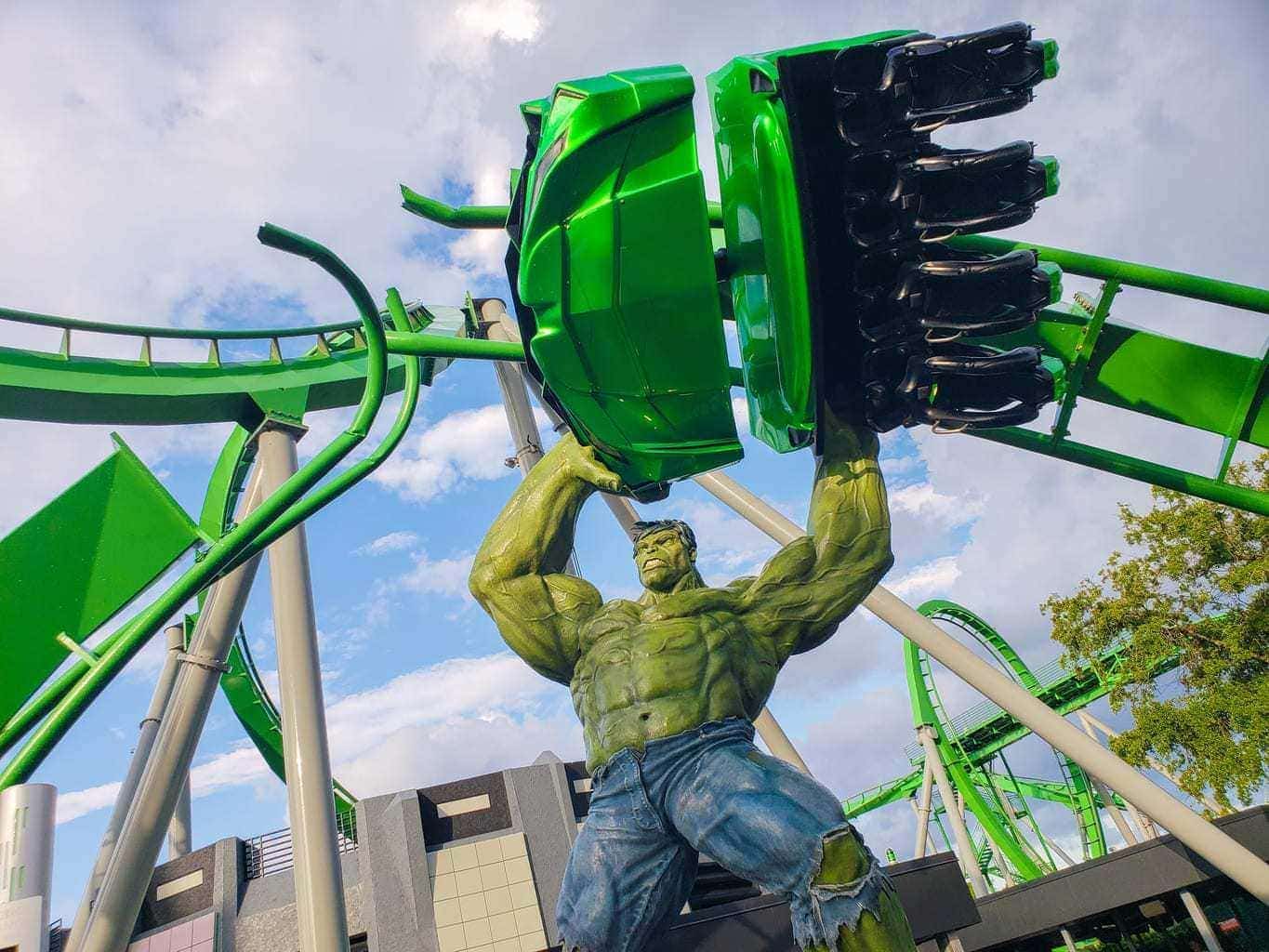 For an entire list of all the exciting rides that Universal Studios has to offer, check out the list here.
Tip #5: If you do purchase a beverage at Universal Orlando, splurge on the Butterbeer.
Despite the name, Butterbeer doesn't actually contain any alcohol so it's kid-friendly and safe for the whole family to sip away on. If you aren't familiar with Butterbeer, it's a beverage that is referenced in the Harry Potter books and seems to be taking Universal Orlando by storm!
Enjoy ordering one or two and sitting down with your family to give those feet a rest! The taste is sweet, with a hint of butterscotch and can be ordered frozen as well.
Tip #6: Stay On-Site At one of Universal Orlando's Resorts
Universal Orlando has several on-site hotels that are within walking distance to both theme parks and Universal CityWalk. When you stay at one of their on-site resorts, you will receive exclusive benefits such as early-park admission to The Wizarding World of Harry Potter. Package your Universal Orlando vacation by adding one of these resorts to your reservation and you will save even more!
Related: Loews Sapphire Falls Resort Review
Plus, if you are staying at one of the Universal Orlando Resort hotels on-site, there's a good chance that a Universal Pass may be included with your room stay!
Tip #7: Enjoy delicious dining options during your trip to Universal Orlando.
Rest easy knowing that if you and your family get hungry at Universal Orlando, there are plenty of food options to fill your bellies. Some of the top places to consider dining at would be:
Bubba Gump – Bubba Gump Shrimp Co. offers up delicious seafood options and a great menu for lunch or dinner.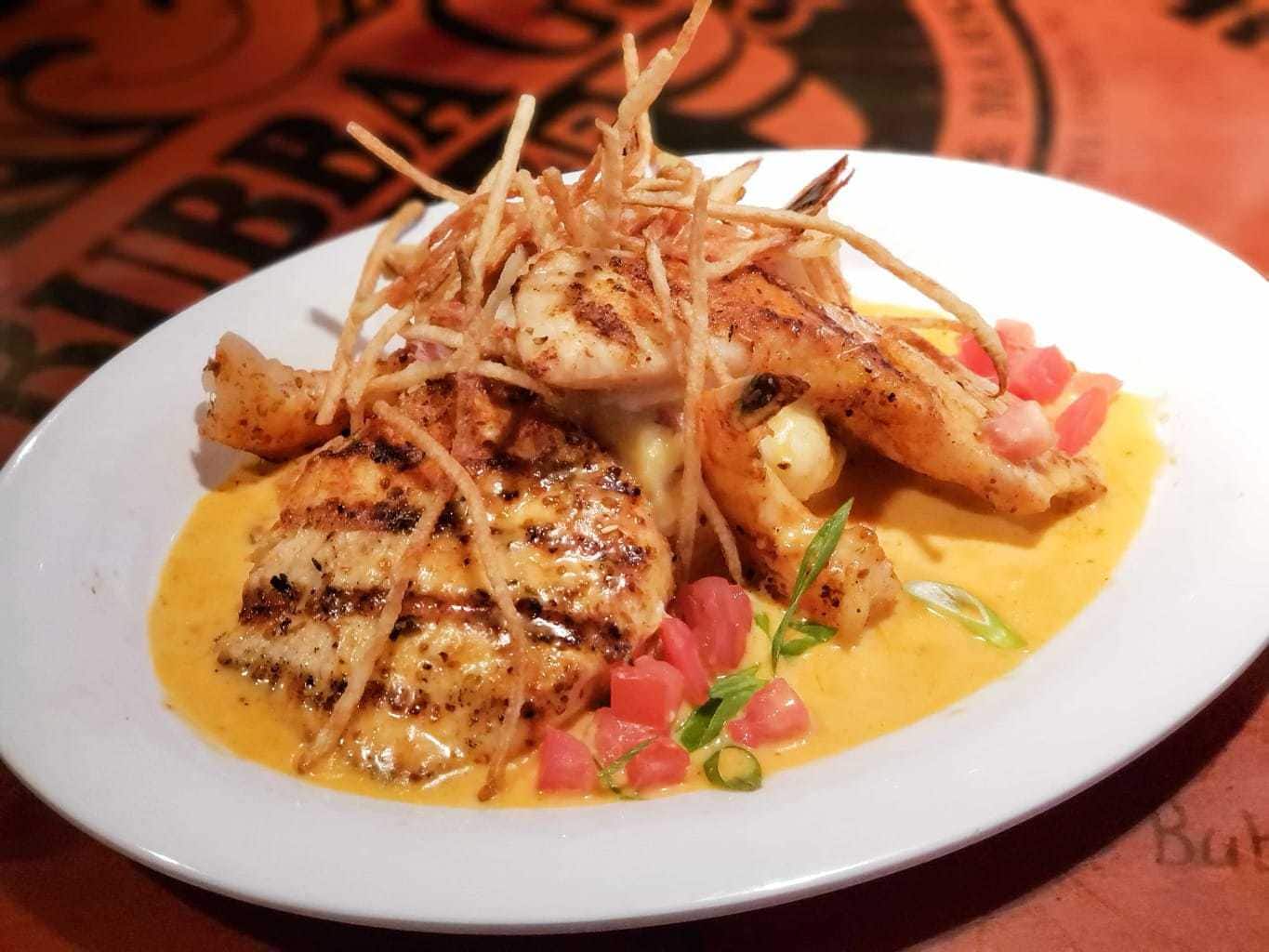 Toothsome Emporium and Savory Feast Kitchen – All day brunch, anyone? Plus amazing steaks and of course, anything and everything chocolate you can imagine!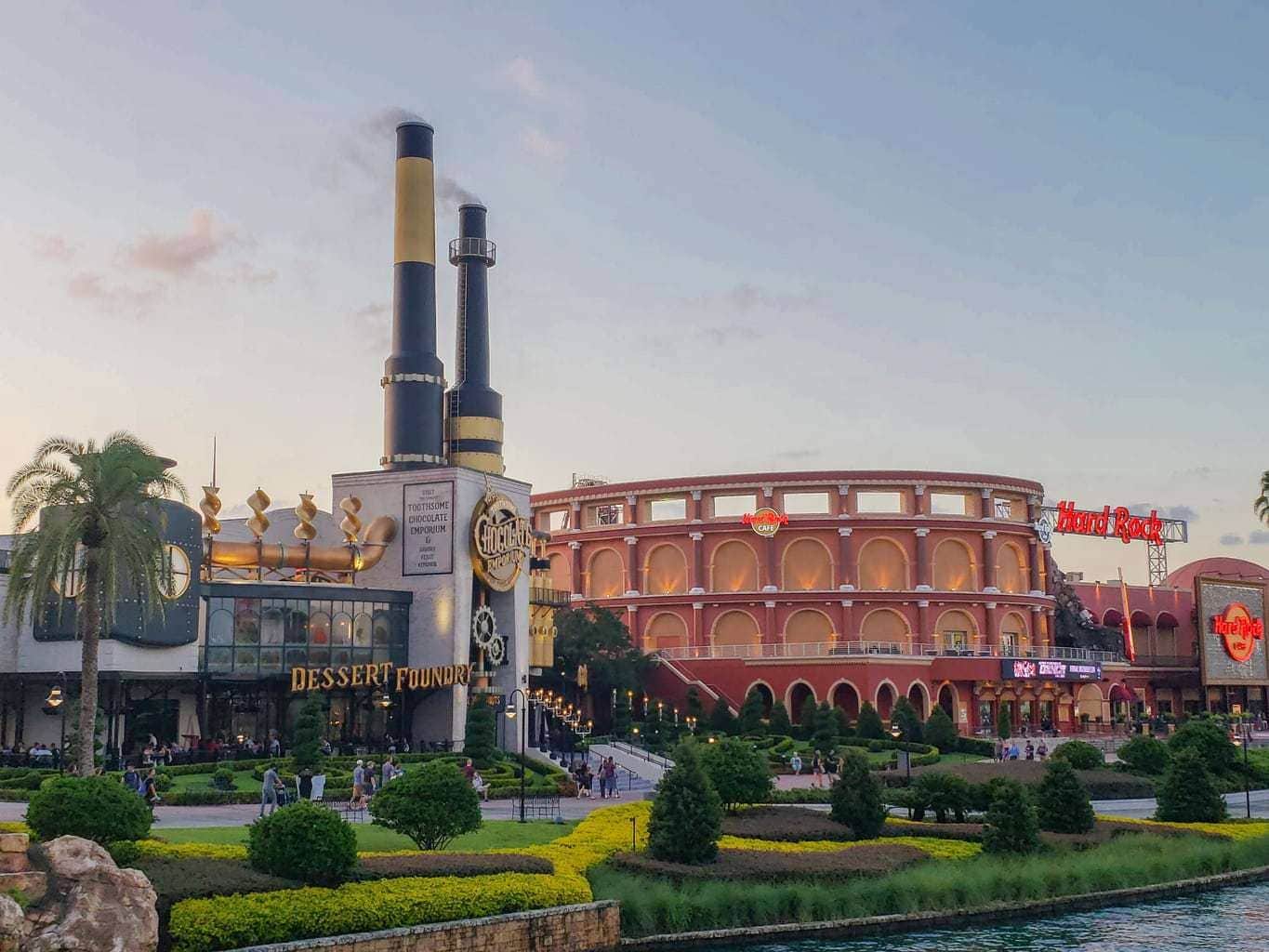 NBC Sports Grill and Brew – Good family atmosphere, fun ambiance, and an expansive menu certain to hit everyone's food requests.
Voodoo Donuts – Everyone loves donuts, right? At Universal, they do because the line seems to seriously always be out the door. With over 50 different types of donuts, you know that the taste and options are going to be great.
These 7 Universal Orlando Insider Tips will help to ensure that you and your family have a wonderful time at Universal Orlando!
Most of all, be prepared to have fun, ride some amazing rides, enjoy some delicious food and explore every nook and cranny that the parks have to offer.
You'll have such a blast that you'll already be planning your next vacation back before you're even done with this one!