I received complimentary admission to Cirque du Soleil VOLTA. All opinions are my own.
If you've never been to a Cirque Du Soleil show, you're missing out. It's safe to say that it might not even be what you'd expect it to be about. This is because Cirque Du Soleil takes pride and puts a ton of effort into each and every one of their productions.
We've been fortunate to go to several of their shows together as a family and I can assure you that we're always ecstatic and immersed every single time. Why wouldn't we be?
The shows are fast-paced, artistic, and full of talent and are created in a way that tells a magical and beautiful story as well.
What always amazes me about a Cirque Du Soleil performance is the level of detail and hard work that goes into it.
It's obvious from the moment that the show starts that every single person on stage and behind the scenes has poured their heart and soul into the performance.
What to Expect at Cirque Du Soleil
You can expect to see many things at Cirque Du Soleil, but here are some of the top things to keep in mind.
Every costume for every type of show is different. They're all detailed, beautiful and really quite unique. There are times that the female costumes might be considered a bit provocative, but if you know that going into it, you're not going to be surprised by it during the performance.
You will not leave there disappointed. Arrive early, be prepared to be there for several hours, with most shows typically lasting two hours and a 25- minute intermission. During intermission, make certain to get back to your seats so you don't miss the beginning of the second half.
Stunts, magic, and tricks
You'll probably have to remind your kids to "not try this at home" because the show is full of some amazing stunts and tricks. You'll more than likely be seated on the edge of your seat the entire time, longing for their next acrobatic stunt. (Seriously, how do they do some of those things?!)
Yes, there will be a variety of merchandise available at the gift shop of the show, including T-Shirts, light up toys, ornaments, hats, scarfs, and more. Prices starting out at $15. You can also visit their website online Cirque du Solei.
There are food and drink concessions available at Cirque shows which may include hotdogs, popcorn, and cotton candy. You can also purchase beer or wine. Be prepared for movie theater prices.
While I could go on and on about what to expect, having the opportunity to see a Cirque Du Soleil with your family can be quite the unforgettable family-night out.
Cirque Du Soleil Returns to Atlanta
Guess what? If you live in or near the Atlanta area, you'll have the chance to see the Cirque Du Soleil VOLTA performance!
Cirque Du Soleil VOLTA
This performance is daring, breathtaking and full of extreme sports stunts! You'll be able to see some of the coolest stunts around. The core message of the show is to stay true to who you are, without having to sacrifice your potential. (if that isn't a message that we all need to hear, I don't know what is!)
Hours upon hours of creative fun and excitement are waiting for you and your family. This is one Atlanta experience that you just can't let pass you by.
Get your tickets now for this amazing performance. The show will be live in Atlanta during the date of October 10,2019-January 5, 2020, performing Under the Big Top, Atlantic Station. This could be a perfect holiday outing for the entire family to go see together!
Purchase Tickets to Atlanta Performance
Ticket prices are affordable, starting at $49 per ticket. You can get your tickets online or call 1-877-9CIRQUE (1-877-924-7783).
I highly recommend that you order your tickets as soon as possible because this show is going to sell out time and time again. They make great stocking stuffers too!
If you're looking for an exciting performance that here in the Atlanta area, this is the one for you. Get ready to have an amazing night seeing some truly talented performers.
Discount Tickets
Black Friday Sale:
Black Friday Toys for Tots Toy Drive:
Cirque du Soleil is partnering with Toys for Tots to host a toy drive at Atlantic Station on Friday, November 29 from 2:30PM – 4:30PM.
The first 500 participants will be given complimentary tickets to watch the 4:30PM VOLTA performance that afternoon.
Giveaway Tickets
Life Family & Fun has a family four-pack of tickets to see Cirque Du Soleil VOLTA in Atlanta under The Big Top Tuesday, December 10, 2019 at 7:30 PM. Please enter via Rafflecopter below.
Must be at least 18 years of age. Atlanta residents only within 150+ mile radius. You have until December 7, 2019 at 12:00 AM to enter this contest. For your convenience, we have set up Rafflecopter to help us manage the whole process smoothly. To be eligible for this giveaway you must be a subscriber to Life Family Fun newsletter. Good luck!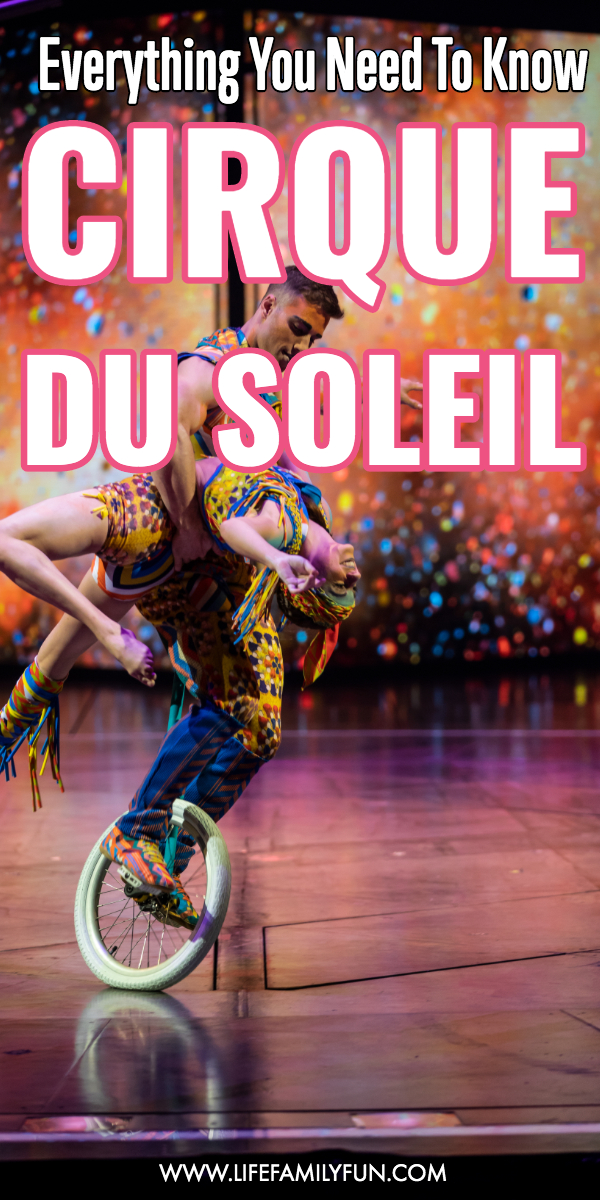 Related Articles: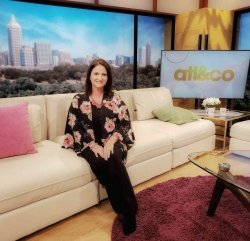 Winona Rogers is the author of Life Family & Fun a national blog focusing on parenting, easy recipes, Home & DIY, Lifestyle, Family Fun and Travel.Her site was nominated as the Top 10 Parenting Blogs in Atlanta, Top Disney Blog, Family Travel Expert and has been featured in media on 11Alive Atlanta & Company. In her spare time, she loves to travel with her family and cook. Winona and her husband have four children and five grandchildren living in Atlanta, Georgia.