20 DIY Christmas Homemade Projects & Holiday Craft Ideas
By now you may have noticed that I'm in love with the Christmas season. I absolutely enjoy every aspect of it and always love to make everything involved with Christmas, a family occasion. Decorating the tree may be our favorite but my guilty pleasure is decking out the rest of the house as well and coming up with fun activities that relate to Christmas in general. My entire family contributes an idea and sometimes the good ol' internet gives us some inspiration as well. The main thing I hate doing at Christmas is throwing away all the pretty cards that are sent to us. There's not much you can do with them outside of storing them which seems like a bummer. Well, I was wrong, apparently there are many things you can do with them like these handmade Christmas Coasters. It turns out, there are a lot of neat ideas for Christmas even outside reusing Christmas cards, that I never knew about. For example, using salt dough to make your own village decoration. It's amazing the creativity people have and since I was so inspired, I decided to list 20 of my favorite DIY Christmas Projects here for you!
DIY Christmas Sled By Craftsman Drive from craftsmandrive.com
Pom Pom Christmas Pillow DIY from mesewcrazy.com
DIY Washi Tape Christmas Card Tree from diycandy.com
Christmas Crafternoon // DIY Rhinestone Sprinkled Ornaments from lovelyindeed.com
DIY Christmas Button Wreath from hopefulhoney.com
DIY Christmas Book Box from sisterssuitcaseblog.com
DIY Christmas Wreath from iheartnaptime.net
Tell: DIY Wood Gift Tags And Ornaments from tellloveandparty.com
DIY Christmas Mason Jar Candle Holder from thenerdswife.com
DIY Clay Pot Christmas Bell Ornament from hellowonderful.co
Easy DIY Wine Cork Trees from southernfamilylifestyle.com
Happy Holidays Wreath Cake from thesimple-sweetlife.com
Salt Dough Cookie Village from abeautifulmess.com
DIY Copper-wrapped Candles from designimprovised.com
Paper Straw Stars from splashofsomething.com
Sprinkle & Scrap Tea Tags from thirstyfortea.com
DIY Modern Wreath Wall Hanging from thesweetescape.ca
Christmas Gift Tags from greenhealthycooking.com
Personalized Polka Dot Ornaments from thisdesignjournal.com
Reindeer Chocolate Peppermint Meringue Cookies from thedecoratedcookie.com
You May Also Like: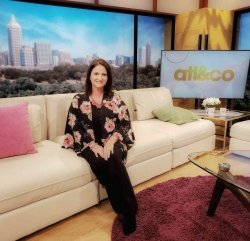 Winona Rogers is the author of Life Family & Fun a national blog focusing on parenting, easy recipes, Home & DIY, Lifestyle, Family Fun and Travel.Her site was nominated as the Top 10 Parenting Blogs in Atlanta, Top Disney Blog, Family Travel Expert and has been featured in media on 11Alive Atlanta & Company. In her spare time, she loves to travel with her family and cook. Winona and her husband have four children and five grandchildren living in Atlanta, Georgia.