There are many things to love about drawing — among them the fact that you don't need to be a professional in order to partake! Although setting out to draw something and not getting the results you had hoped for can be discouraging, drawing is just like any other craft in the sense that the more you do it, the better you'll get.

That being said, if you're new to the world of drawing, it can be best to start out easy before attempting your hand at more complicated sketches. Even if you are functioning at a beginner's level, there are still many interesting things that you can draw! Here are 30 of our favorites.
30 Simple and Cool Things to Draw During
Cool Stack of Donuts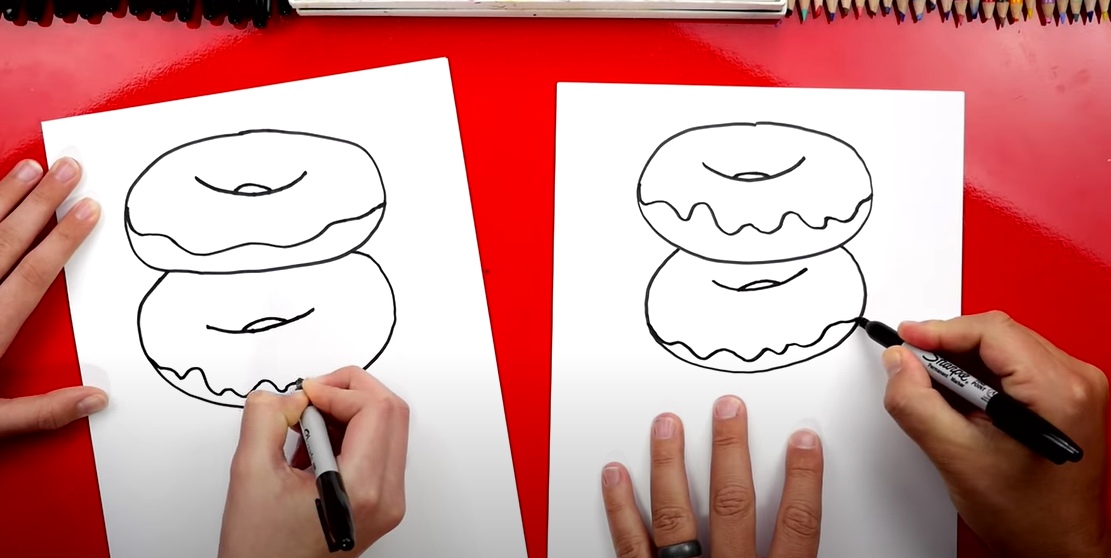 Let's start with something sweet. This donut stack looks so good that it will jump right off the page — just try not to lick it! Find the tutorial here.

Lion
In the animal kingdom, lions are king. In the land of drawing, they are a relatively easy sketch that can be accomplished with just a bit of determination! Find out how from Easy Drawing Tips.
Robot
Beep, boop! Who knew that robots could be so cute? We love how this tutorial shows you an artistic interpretation of an otherwise "robotic" character.
Yoshi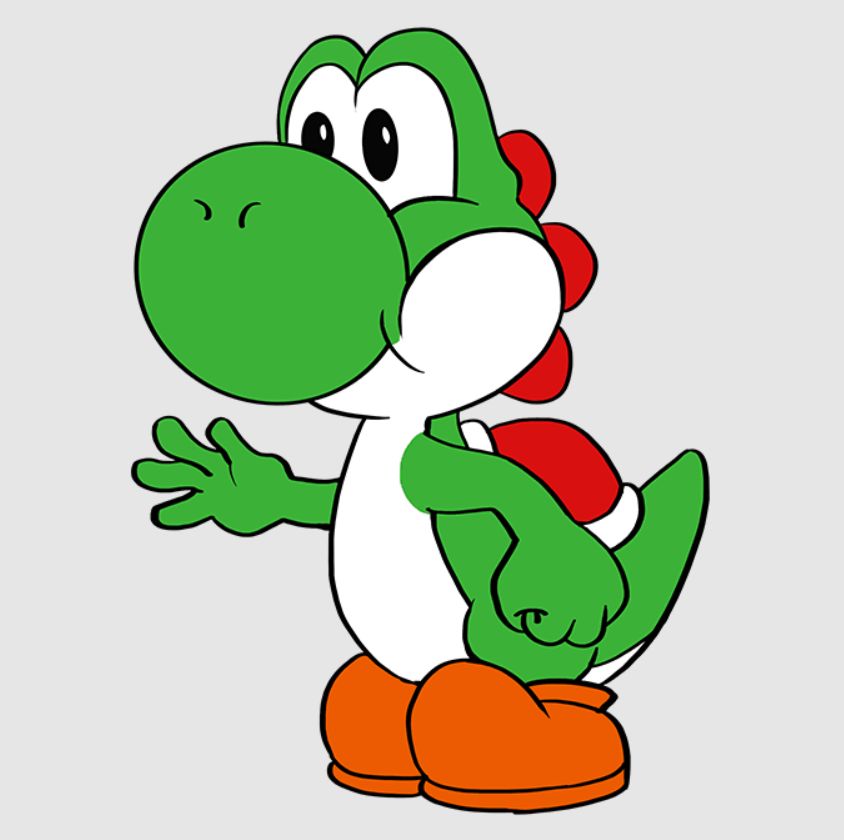 Speaking of characters, learning how to doodle your favorite video game characters can be a wonderful way to flex your artistic muscles! Here is an Easy Drawing Guide to how to draw your very own Yoshi.
Rocks
And now for a little drawing tutorial that rocks (sorry, we had to). If you enjoy drawing elements of nature, it can be easy to get caught up on the more naturally beautiful elements such as trees or water, but it can be just as valuable to learn how to draw other objects such as rocks. Find out how here.
Crystals

Crystals have become more popular over recent years, and whether you believe that they have healing properties or like them for their aesthetic, there is no denying that they are pretty. Learn how to draw beautiful crystals here.
Cactus
Cactuses and succulents are all the rage lately, so why not give them a little bit of artistic love by learning how to draw them? You can find a step-by-step guide here that will show you how to draw an adorable cactus.
Holding Hands

Love is in the air, or at least on the paper! This unconventional tutorial from Dragoart will show you how to draw two people holding hands, which is great if you're working on a comic strip or for a portrait piece.
Diamond

Diamonds are a girl's best friend, and diamonds are forever! No matter what can be said about the beauty and power of diamonds, there is no denying that they are a fun thing to learn how to draw. You can find an easy comprehensive tutorial here.
Envelope
No matter whether or not you say "on-velope" or "en-velope", you're going to want to know how to draw one! Even the most novice of artists can draw an envelope that looks convincingly realistic. Find out how here.
City Skyline
Whether you're a city dweller or a country lover, there is something to be said about the bright optimism of a city skyline! This drawing tutorial is great for bullet journalers and chronic doodles alike. Find it from How Stuff Works.
Chocolate Cake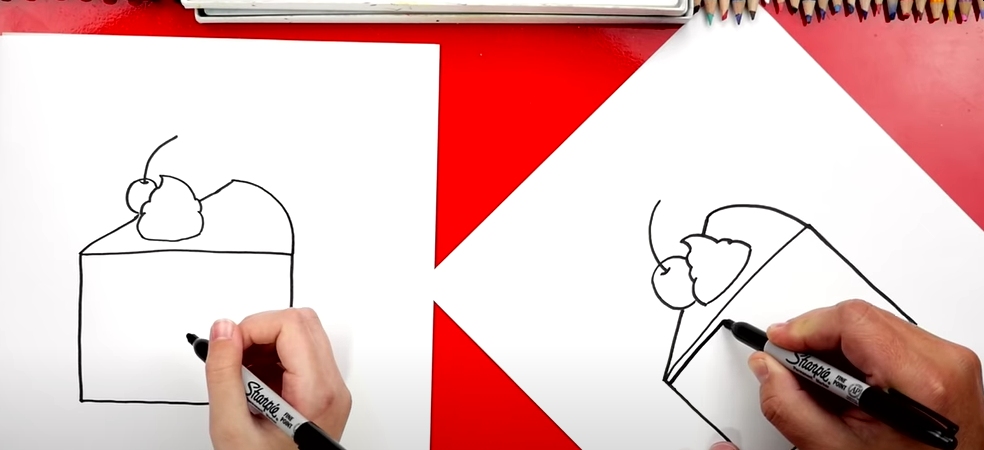 Who doesn't love chocolate cake? Even if it's not your favorite dessert, it sure is fun to doodle. Find out how you can draw your very own slice of chocolate cake from this easy-to-follow YouTube tutorial.
Narwhal

Narwhals are an underrated animal —to the point where some people don't even believe that they exist! This is most likely due to their horn that seems more mystical than it does realistic. You can make your own narwhal bounce off the page by following this Easy Drawing Guide.
French Fries
French fries are a good beloved all over the world for their satisfying saltiness and flavor. You can draw your own delicious french fries by following this super simple tutorial over at Woo Jr.
Fox

Foxes are the favorite animals of many thanks to their swift temperament and undeniable cuteness! You can learn how to draw your very own fox from this tutorial from Drawing How Tos.
Cartoon Mermaid
In the world of loveable mythical creatures, mermaids are among the most beloved! A mermaid is a fun and lovable figure to learn how to draw. You can pick up the technique from over at Cute Easy Drawings.
Eyes

If you want to improve your ability to draw humans, one of the areas that you will want to focus on the most is the eyes. Knowing how to draw eyes well can either make or break a portrait. You can learn how to create perfect eyes full of a realistic likeness from this Easy Drawing Guide.
Baby Yoda
Even though it has now been a while since his character was unveiled, Baby Yoda still holds a very special place in the hearts of many. Learn how to draw your own adorable Baby Yoda from this tutorial.
Cute Birds
Birds are one of the most common doodles out there, and the possibilities of the kind of birds that you can draw are endless! They could include menacing birds, fancy birds, and of course cute birds.
Bubble Tea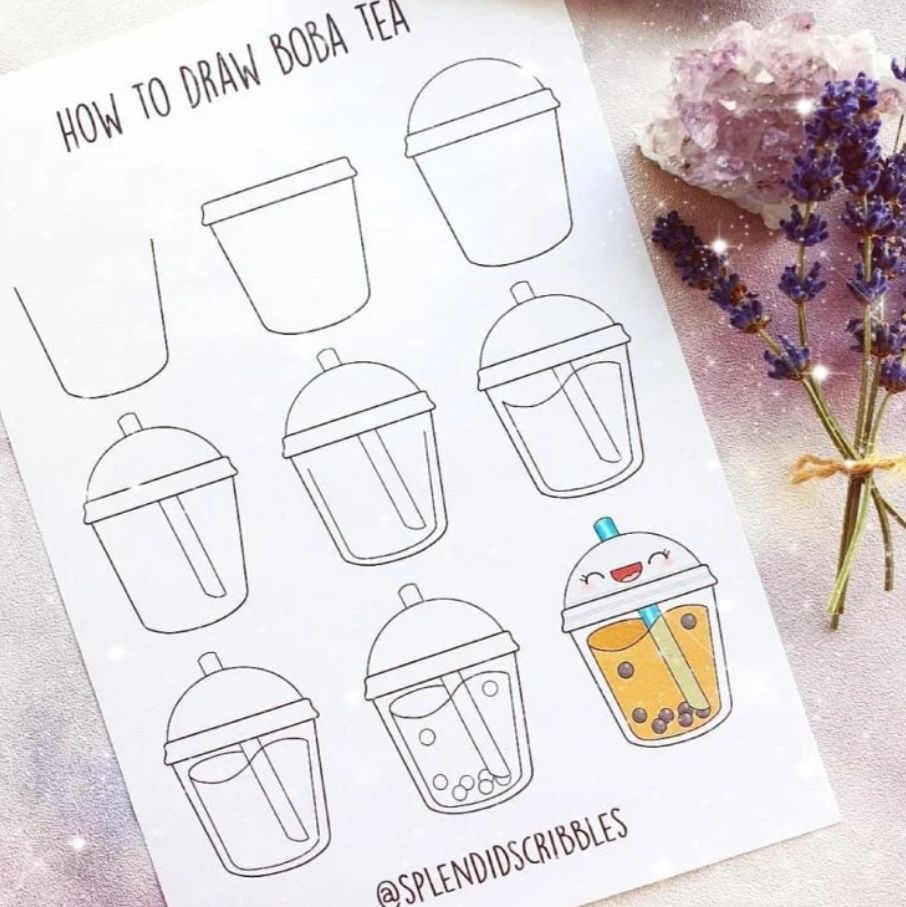 Bubble tea is not only delicious, but it is also one of the cuter desserts and drinks out there! We love this tutorial from Beautiful Drawn Designs that can show you how to draw your own bubble tea.
Island

Who doesn't sometimes want their own private island to escape to? We can't promise that a high-quality doodle can bring you a major sense of escapism, but it can definitely make for a fun afternoon. Find out how to draw a tropical island here.
Blue Jay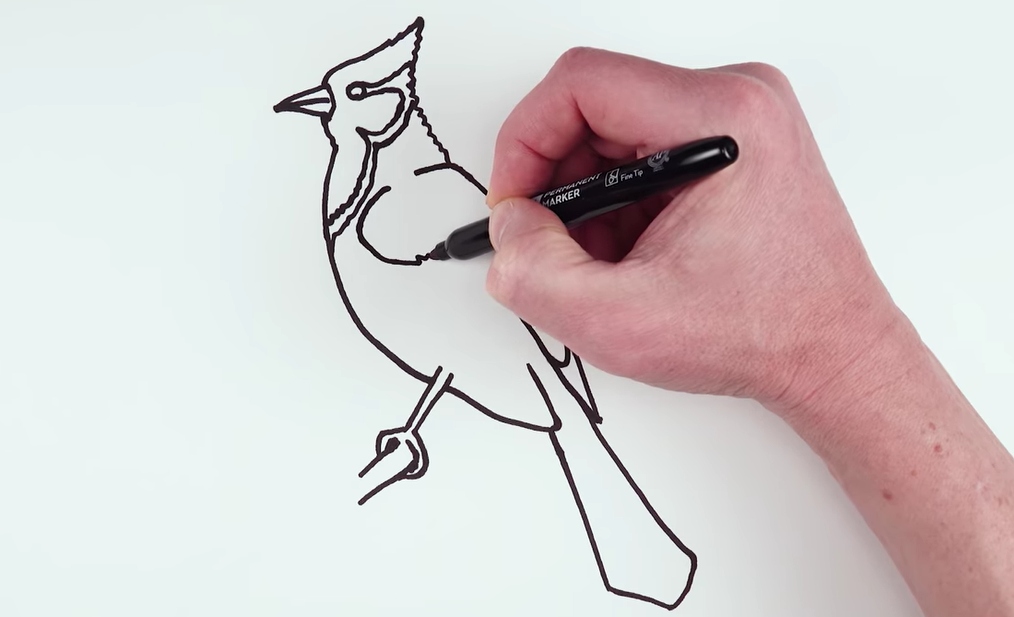 Speaking of bird drawings, let's get a little bit more specific. Blue jays are one of the most beautiful birds seen in North America, even though they might have one of the more aggressive temperaments. This tutorial will especially speak to fans of the Toronto Blue Jays!
Llama
Llamas are definitely one of the most beloved animals out there, but that doesn't mean that they are known as being particularly easy to draw! That was true, at least, until we came across this tutorial from How to Draw Things that will show you how you can create a llama in a matter of only six steps.
Dandelion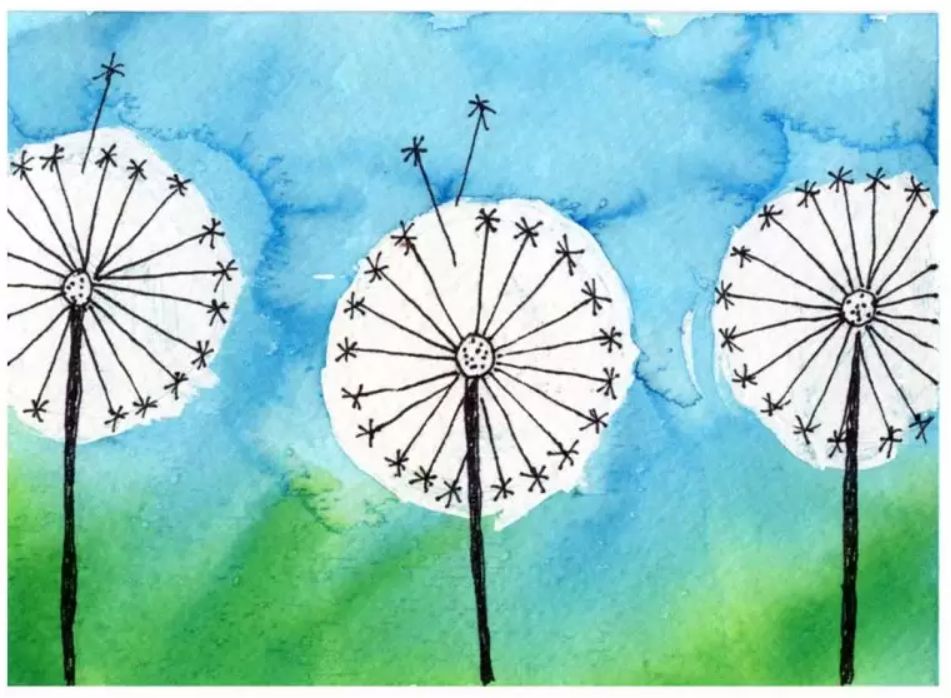 Dandelions, while technically weeds, are beautiful in their own right! Learning how to draw a dandelion is not only easy but is also useful as it makes the great addition to any homemade birthday greeting card. Get the details here.
Human Heart

Everyone knows how to draw a romanticized heart, but what if you are looking for something a bit more anatomically correct? May seem morbid on the surface, but maybe something about it is also romantic in its own way? Find out how here.
Bicycle
I want to draw my bicycle, I want to draw my bike! You are sure to sing these adapted lyrics when you see how easy it is to drive a bike thanks to this Easy Drawing Guide.
Butterflies

Butterflies are one of the most beautiful insects in nature, if not the most! Learn how to draw a beautiful butterfly, wings and all, from this adaptable tutorial.
Cup of Coffee

Coffee is a big part of many of our lives —after all, it's the very first thing that many of us reach for in the morning. Pay your cup of coffee the tribute it deserves by learning how to draw it thanks to this guide.
Pile of Books

If you are drawing a comic strip that features a student, or if you are drawing a book collection in your bullet journal, you're going to want to know how you can draw a realistic pile of books! Here's how.
Poinsettia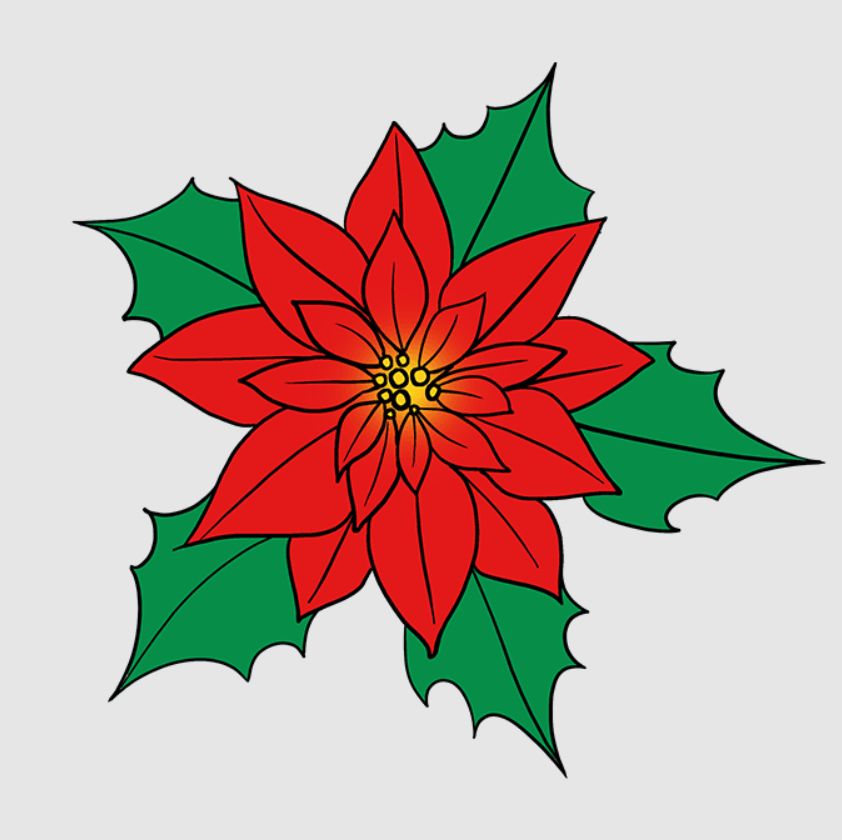 Poinsettia may mostly be associated with the holiday season, but we think that this beautiful flower deserves to be drawn all year-round! You can draw it as often as you would look by following this tutorial here.
If your drawing doesn't go the way you planned, don't give up just yet! Just like any other kind of craft, drawing takes practice, and the only way you can continue to practice is by not getting discouraged. In time, your drawings will begin to materialize more and more in the way that you would like them to!