20 Candy Corn Treats
It's hard to imagine Halloween without candy corn. Those little yellow, orange, and white candies have been around for as long as I can remember. It doesn't matter if you love them or hate them, candy corn is going to pop up in your Halloween candy.
Candy corn isn't one of my favorite candies, but the iconic color scheme is something I really like. This Halloween, I plan on making a fun candy corn inspired treat and thought you might wanna make some as well! I've got these 20 recipes that will have you up to your eyeballs in candy corn. There are some recipes that actually include the candy itself, while others are just using the color and / or shape as inspiration. I really want to make my kids the candy corn bagels. It's a Halloween food that isn't sugar – it's just a bagel that's covered in cream cheese that's been dyed. It's so cute! What a fun Halloween breakfast it would make!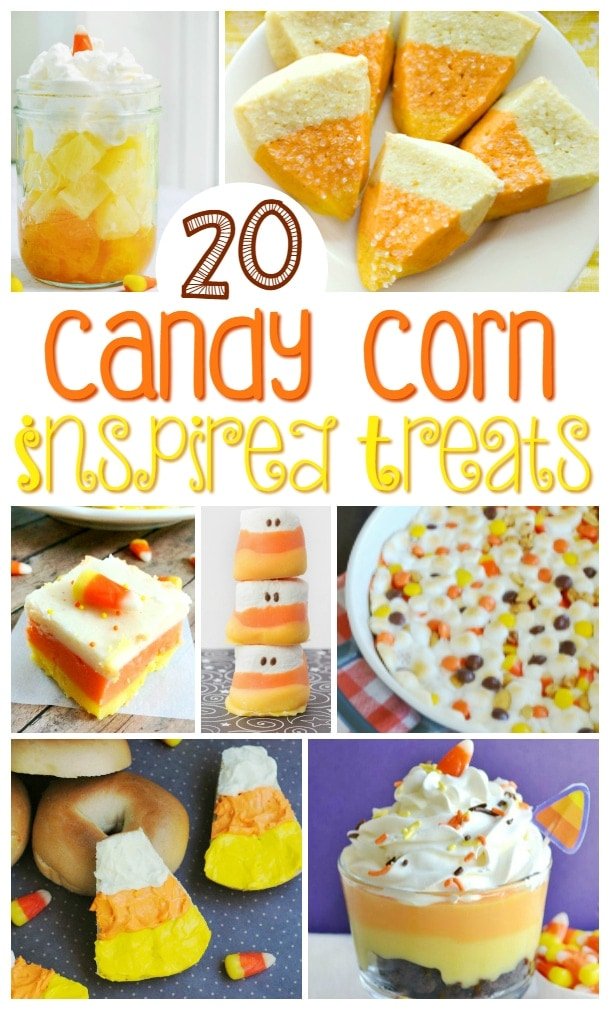 Lil Luna – Mini Candy Corn Pies
You may need some of these ingredients to make delicious Halloween recipes using Candy Corns.