Lots of people have dreams of living in Florida one day. But what are the best places to live in Florida? Most people think of big cities like Miami and Orlando at first, not realizing that there are many more laidback communities in the state.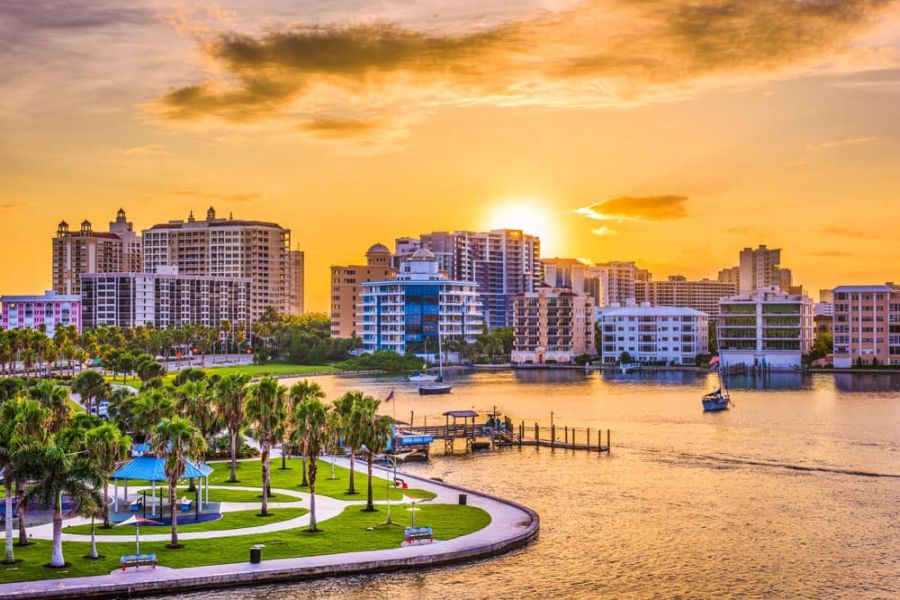 Sure, the big cities are great for tourists, but they're not always the nicest and most affordable places for residents. So, where should you consider moving to?
Here are 15 of the best places to live in Florida.
#1 – Sarasota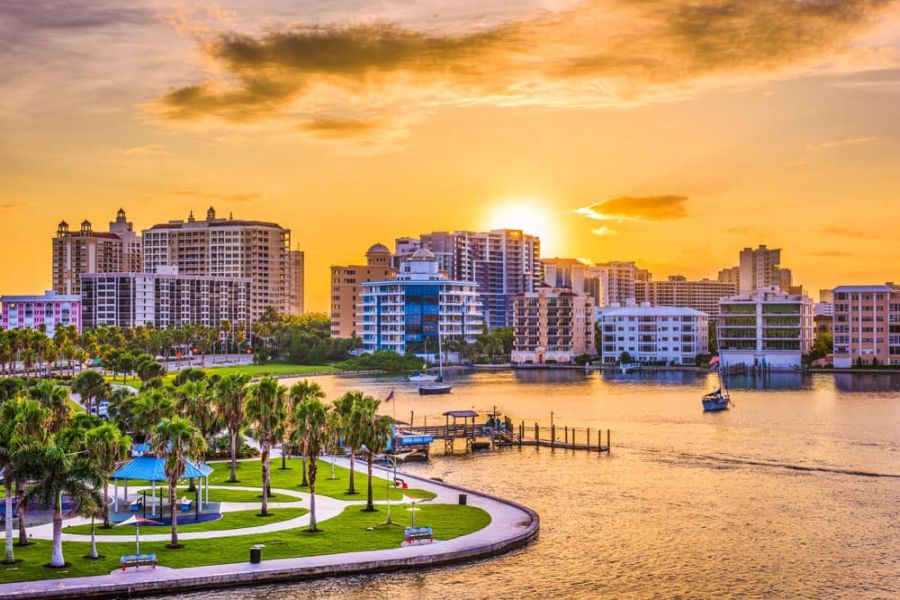 Sarasota is a beautiful place to live. It's also the perfect distance from fun cities like Orlando and Tampa, which you could drive to for a weekend getaway. It has sandy shores and a thriving art scene, making it one of the most desirable places to live in the country. It's full of great dining options, art galleries, and museums for locals to enjoy. It's even home to many celebrities, including Stephen King and Jerry Springer. Plus, homes are much more affordable there than in the more populated cities.
#2 – Melbourne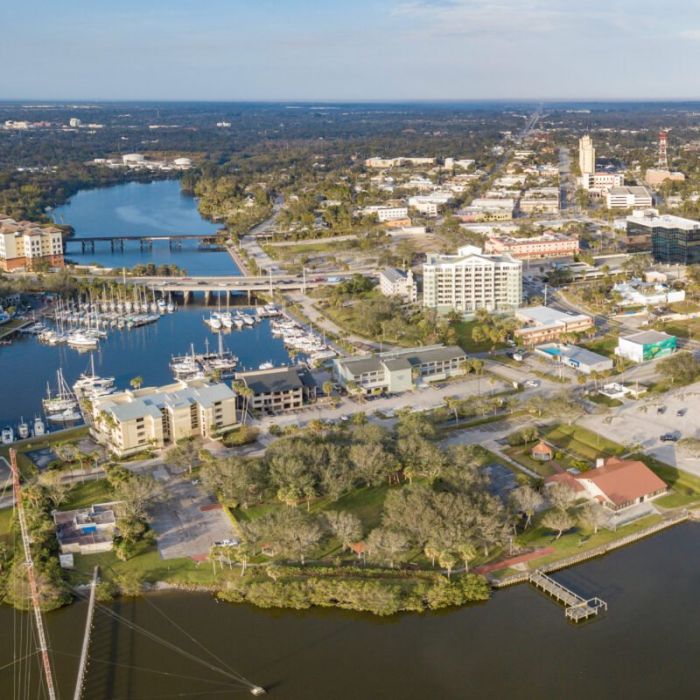 Melbourne is just southeast of Orlando, along the ocean. It's a great community for all ages, from families to young adults to retired people. This city has some of the best views of the rocket launches, and it has lots of gorgeous places to hike and explore too. There's no shortage of dining and shopping in Melbourne, and it has some of the state's top-ranking schools. No matter how you like to spend your days, Melbourne has something for everyone.
#3 – Valrico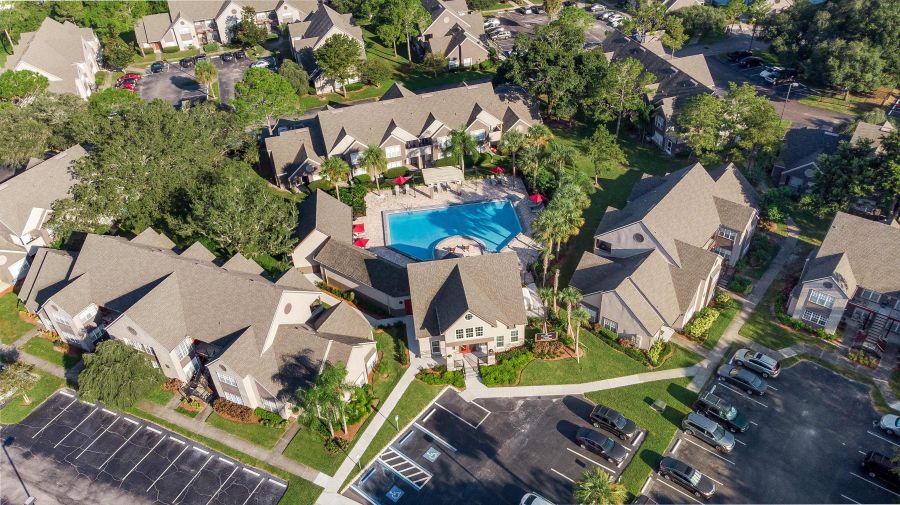 You might not be familiar with Valrico, but it's one of the best places to live in Florida. It's just east of Tampa, and it has some of the best schools. It has a relaxing vibe and a low crime rate, making it a safe and comfortable location for families with children. There are lots of parks in this smaller area, and it has a suburban feel that many residents adore.
#4 – Tampa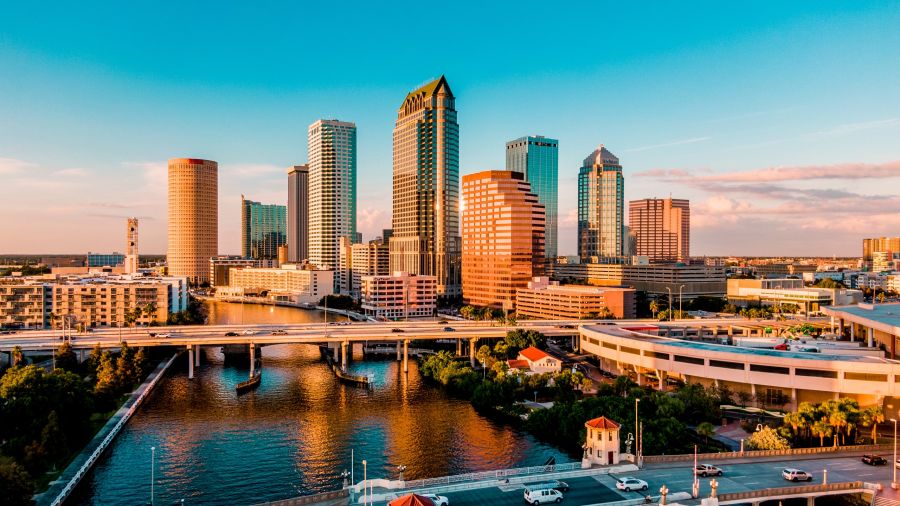 As a big city, Tampa isn't the safest and most laidback community, but some people prefer the busier lifestyle. Tampa is known as one of the most dog-friendly cities in the country due to its many outdoor activities. This city is the perfect mix between relaxing beaches and urban streets. There are lots of gorgeous places to walk along the river, which are surrounded by dining and shopping that you won't want to miss. If you want to live in a city, Tampa is likely the best big city for residents in Florida.
#5 – Naples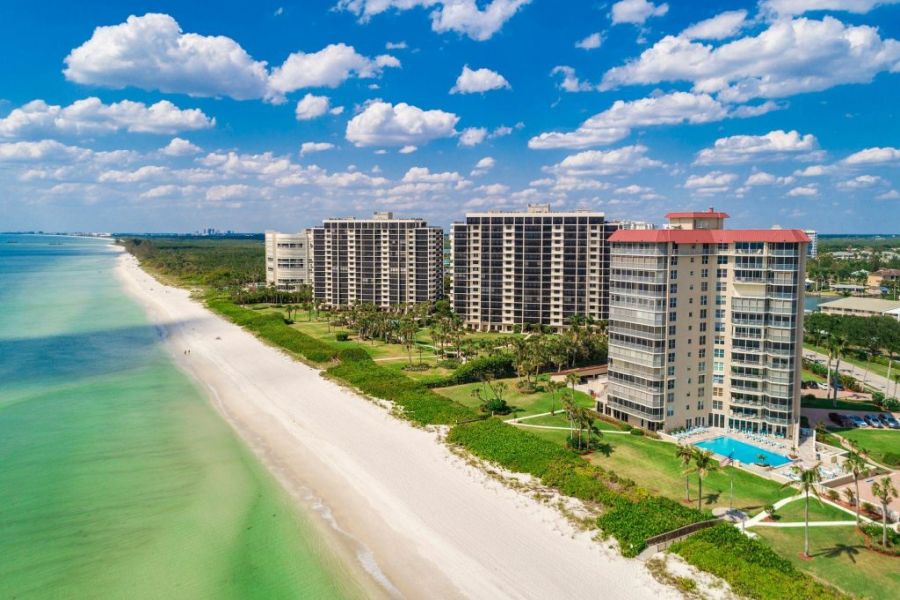 Naples is a more expensive place to live, filled with high-end dining and shopping options. It's located right between the Everglades and the Gulf of Mexico. It's a favorite place for a retirement destination since it's only a few hours away from big cities like Tampa and Miami. In Naples, you'll find golf courses, beautiful ocean views, art galleries, and fresh seafood restaurants. It's like a permanent vacation that you won't be able to get enough of.
#6 – Oviedo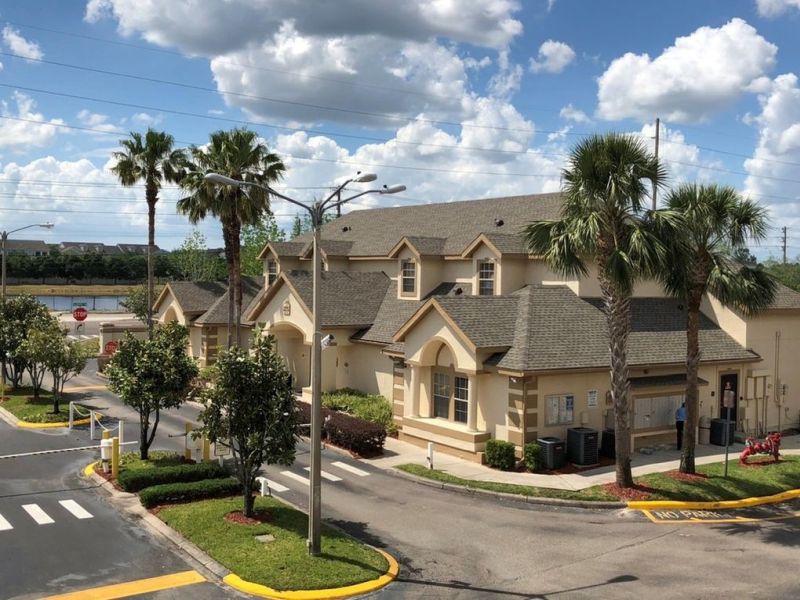 Oviedo is a smaller town just outside of Orlando. It might not have ocean views, but it's still a relaxing suburb that has lots of job opportunities. It has great schools and lots of outdoor activities, including parks, hiking trails, canoe rentals, and concerts. Oviedo is considered more diverse than other similar suburbs, and it's not far from the excitement of Orlando.
#7 – Weston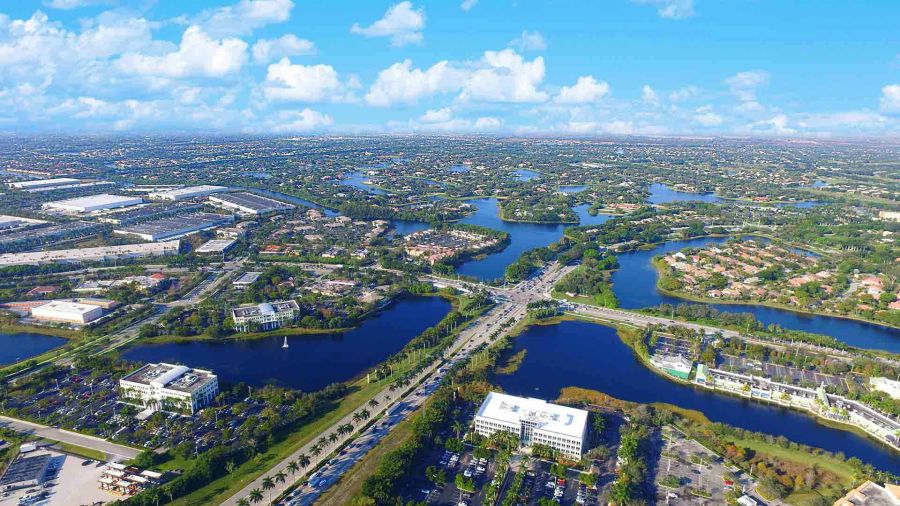 Weston is another smaller Florida town that's often overlooked due to some crime incidents. Yet, it has one of the largest family communities in the state, and its schools have impressive graduation rates. It also has plenty of fun activities to do, including museums, historical sites, nature reserves, and bike trails. Luckily, the unemployment rate in this city is also significantly lower than other areas of Florida.
#8 – St Petersburg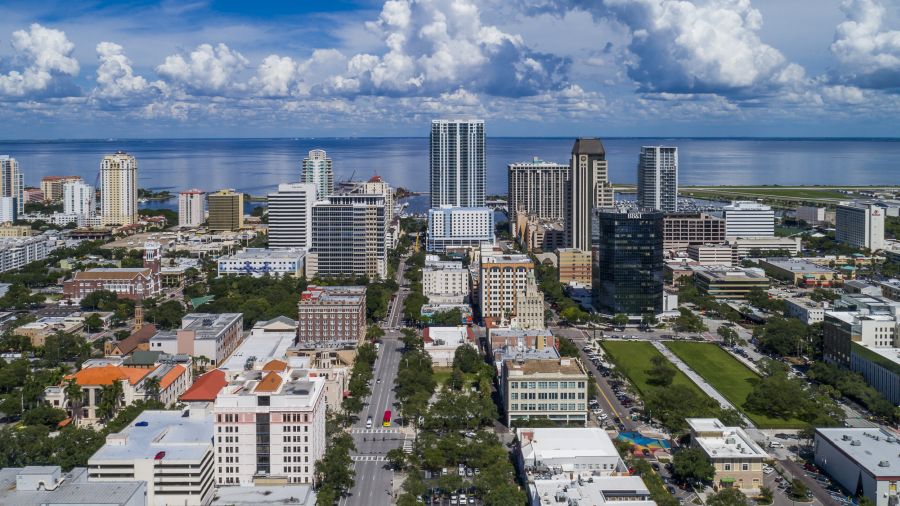 St Petersburg is a popular location for tourists, but it's also a great place to live if you can afford it. It's a common location for retirement due to quality healthcare and many fun attractions. It has lots of museums, art galleries, theaters, and festivals. Plus, it has one of the best beaches in the state, so you should expect traffic as you near the shores. But overall, it's a wonderful place to walk around with sunshine year-round.
#9 – Pensacola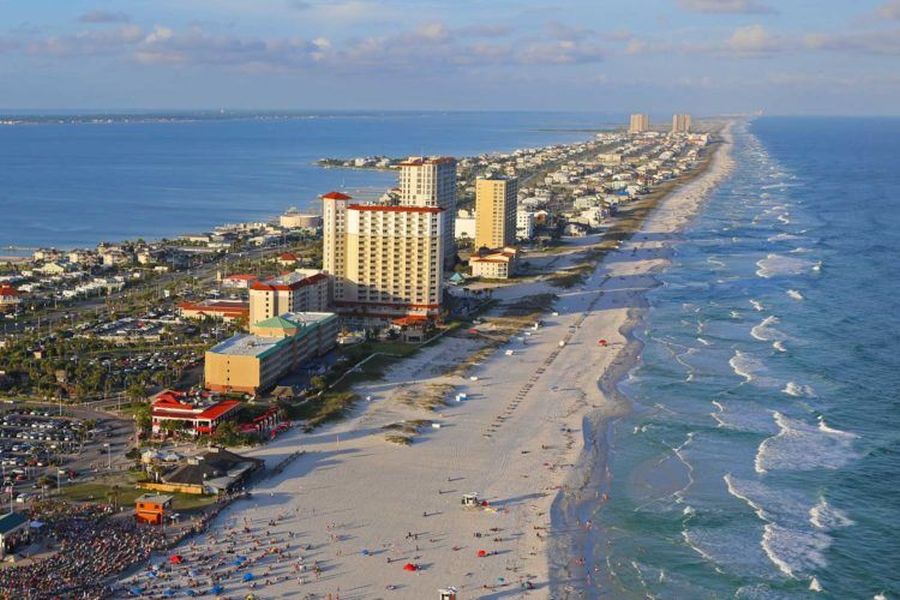 Pensacola is located on the Florida panhandle, and it's a popular spot for a weekend getaway. For those living in Pensacola, it has a suburban feel with plenty of sandy beaches and clear waters. It has a much smaller population than some of the other places to live in Florida, but it has a lot of history behind it. It has been claimed by at least five different governments throughout history. But today, it's a place of sunshine and relaxation.
#10 – Orlando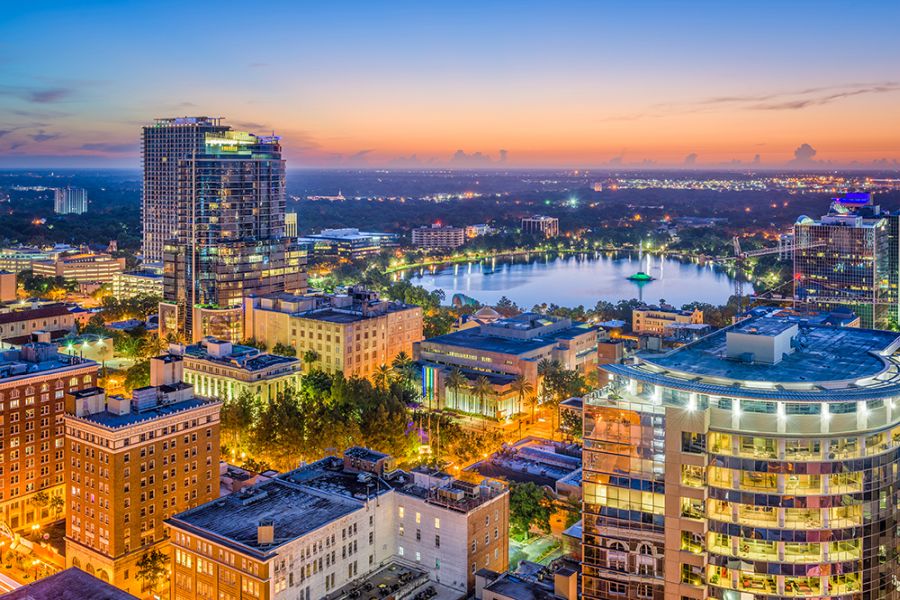 When most people think of Florida, they think of Orlando. Most people only think of Disney World when they hear Orlando, but Disney and the other big attractions are actually just outside of the main city area in Orlando. Even without those massive tourist attractions, Orlando is still a lively city with plenty of parks, festivals, concerts, sporting events, shopping, and dining. There's no shortage of stuff to do, so it's perfect for families who like a busier lifestyle.
#11 – Fort Myers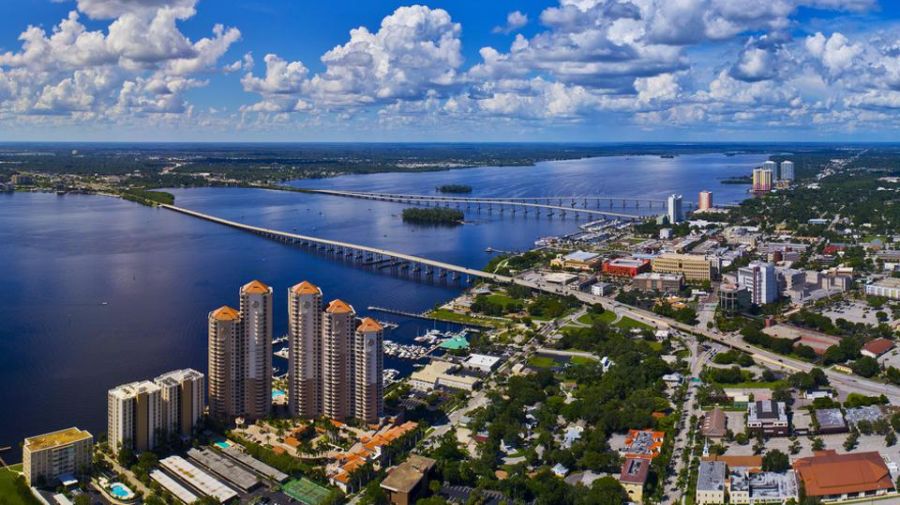 Fort Myers has greatly increased in popularity over the years, and now, it's one of the best places to retire in the country. It has plenty of beaches, fishing spots, golf courses, yacht clubs, and luxurious shops. It's a higher end place to live, with lots of gated communities for residents. Nearby, you'll also find Sanibel Island, which is a more secluded beach town. Fort Myers is a tropical paradise that's appealing if you're looking to move to Florida.
#12 – Tallahassee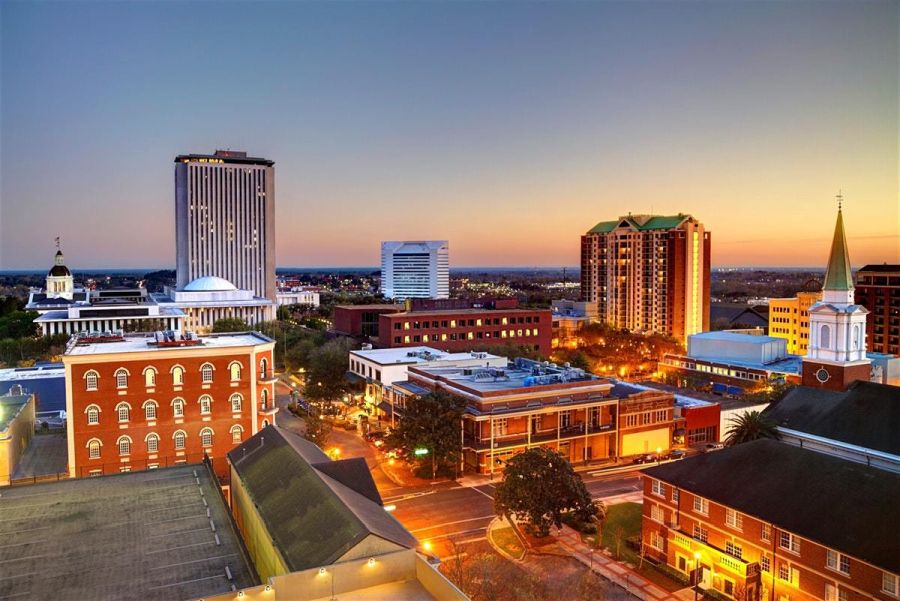 Florida's capital city might be overlooked as a tropical destination, but it's a great place to live, especially for younger adults. It's known as more of a college town since Florida State University, Tallahassee Community College, and Florida A&M University are all located there. There's lots of great public transportation, and it has a big shopping and nightlife scene. You'll also find museums, parks, sports events, and festivals around this city.
#13 – Coral Gables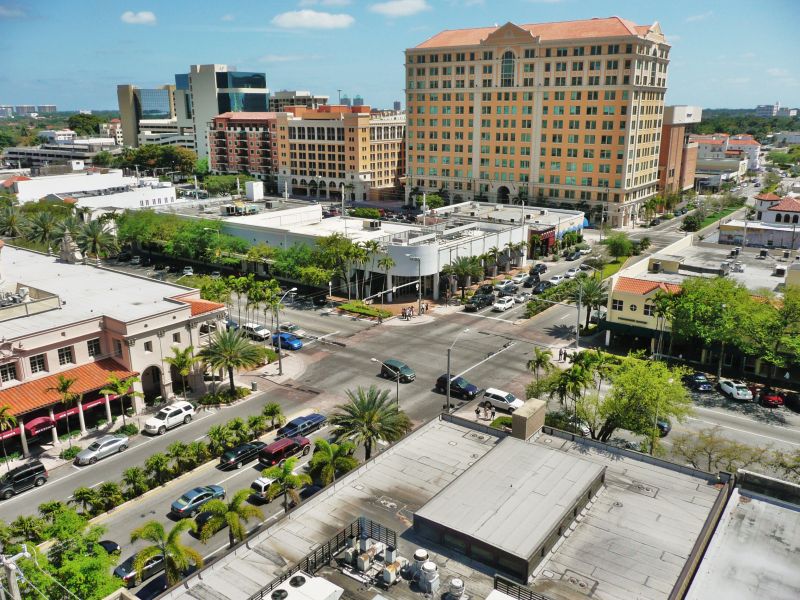 Coral Gables is a serene and environmentally-friendly city near Miami. It has a good balance of residential and commercial areas, making it an ideal home for all families. It certainly isn't cheap to live there, but if you're able to afford it, it's a charming and luxurious place to spend your days. It has botanical gardens and gorgeous views of the ocean. Plus, Miami is less than a half hour away.
#14 – Lake Mary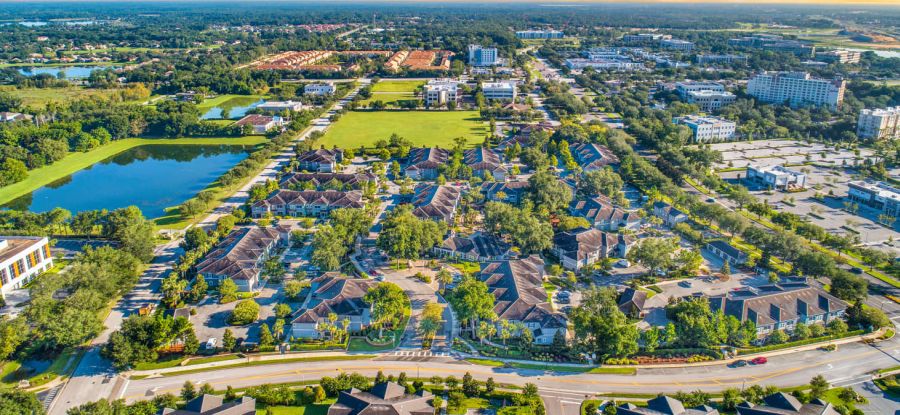 Like Oviedo, Lake Mary is another small, charming suburb near Orlando. It has a small population, but many families prefer that. Yet, the homes in Lake Mary can be a bit pricey. It's a great place for families with children because it's a safe community with great schools. Plus, it has lots of excellent restaurants and shopping centers. Overall, it's a peaceful place to live.
#15 – Lakeland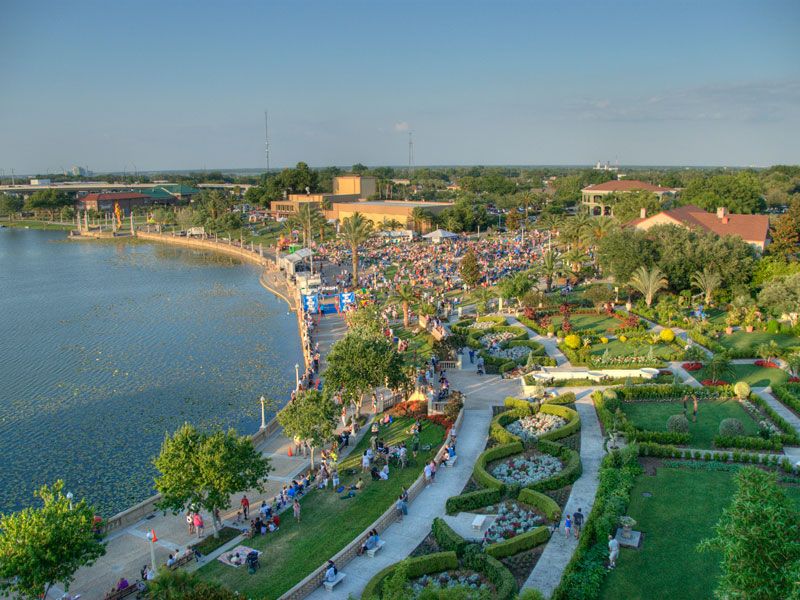 Lakeland is a city that's considered more warm and inviting than other big Florida cities. It has lots of parks, trails, and other places to explore. It's a great place for families with kids because it has a low crime rate and a clean environment. So, it gives you a nice city vibe without too much chaos. Plus, it's less than an hour away from both Orlando and Tampa, giving you lots of opportunities for weekend getaways.
Florida is a dream retirement location for many people, especially if you're used to living through the frigid northern winters. It's summer year-round in the Sunshine State, which is appealing to many people. Yet, not all popular Florida locations are also great places to live in the state. So, be sure to do your research first to ensure that the place you're moving to is perfect for you.