Cookie Butter Crescent Rolls – Better Than Cinnamon Rolls
Ya'll, I must have been the last person on this earth to have ever tried cookie butter. But, I tried a few new recipes last week with it and I am now hooked! I made these delicious Cookie Butter Crescent Rolls for a gathering last week, and they were a crowd pleaser!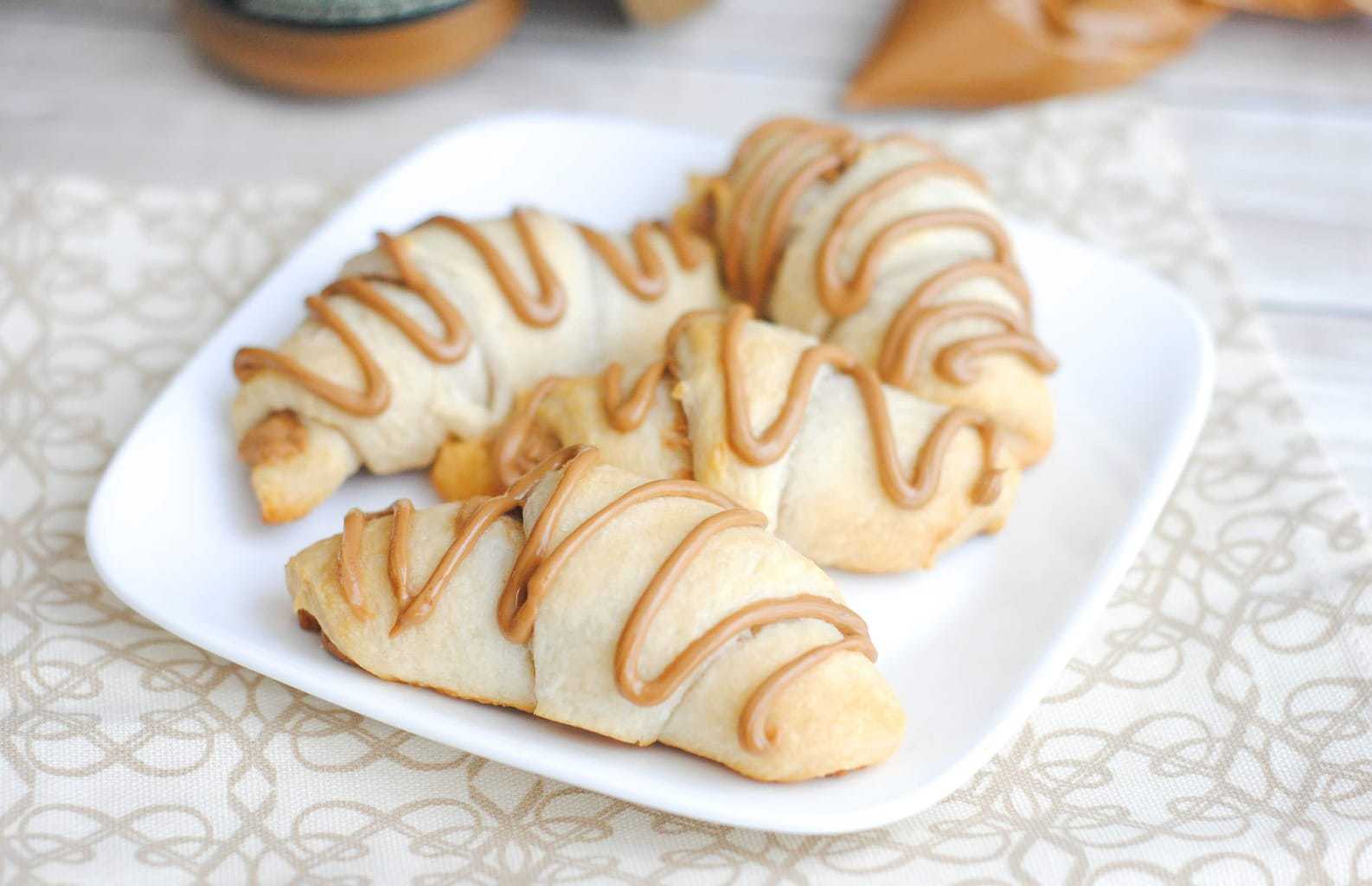 There is just something delicious about the taste. Watch out Trader Joes! You better keep this stuff in stock for me. They were a hit with the kids too! You can't mess up this recipe because it is super easy to make. I mean, not many desserts only take two ingredients. These are WAY better than cinnamon rolls.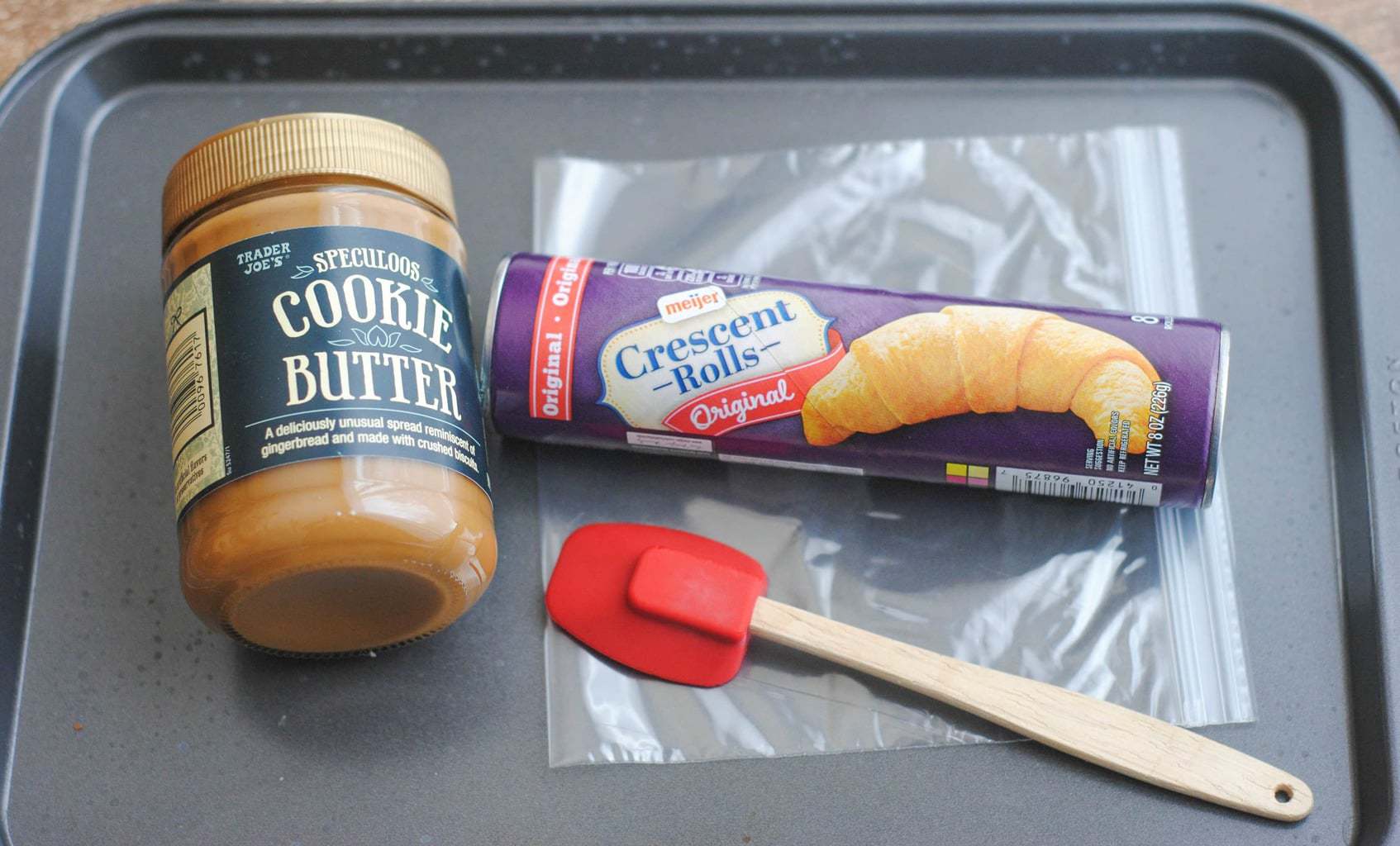 Just a couple of steps, that's all. First, you will spread the Cookie Butter on the unrolled crescents and gently roll up.
Next, you will place the crescent rolls 2-3″ a part on the cookie sheet and bake for 12-14 minutes or until golden brown.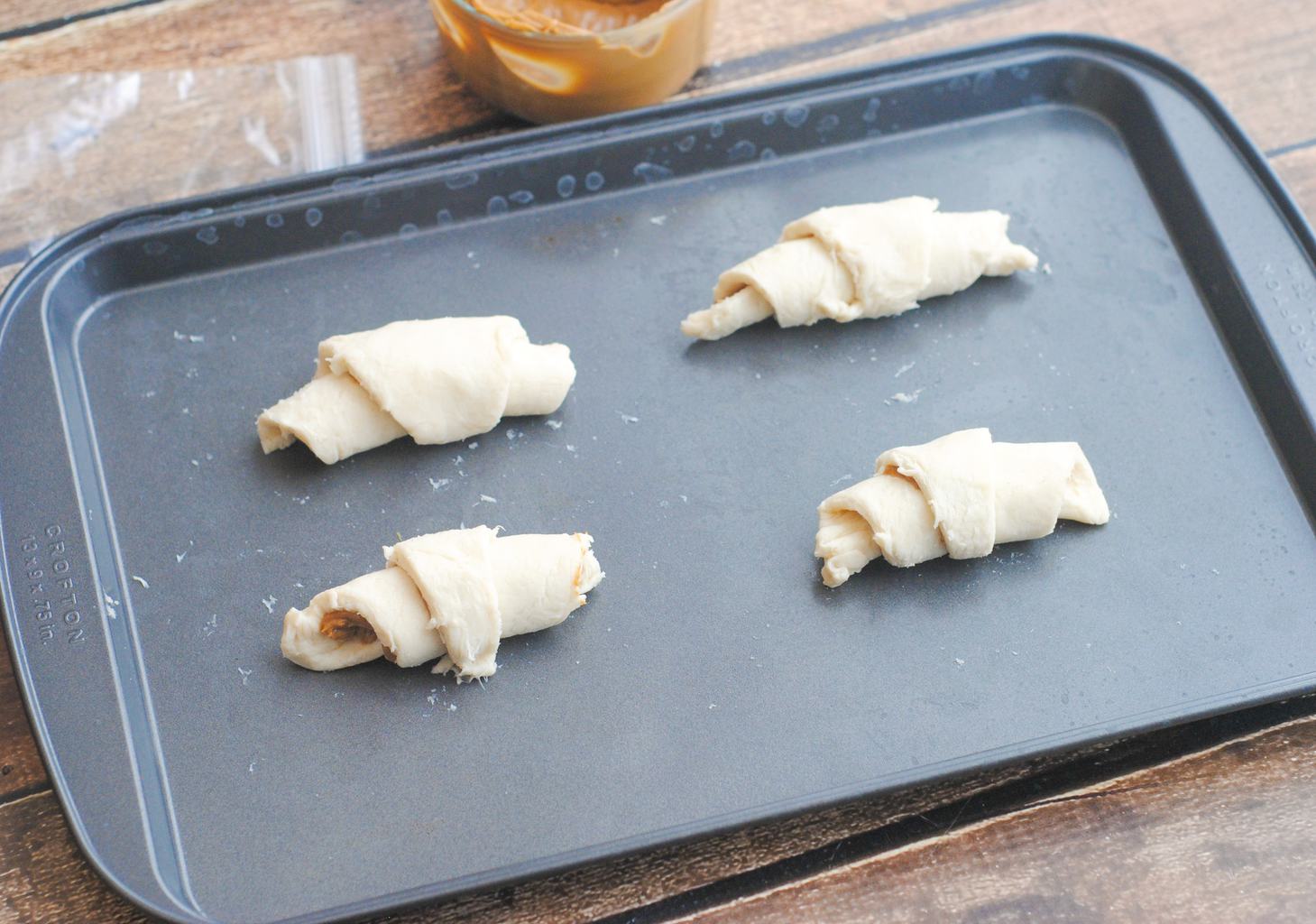 That's it!  I told you it was easy peasy to make! Now I'm fixin to head into my kitchen and make some more.
Enjoy these Cookie Butter Crescent Rolls!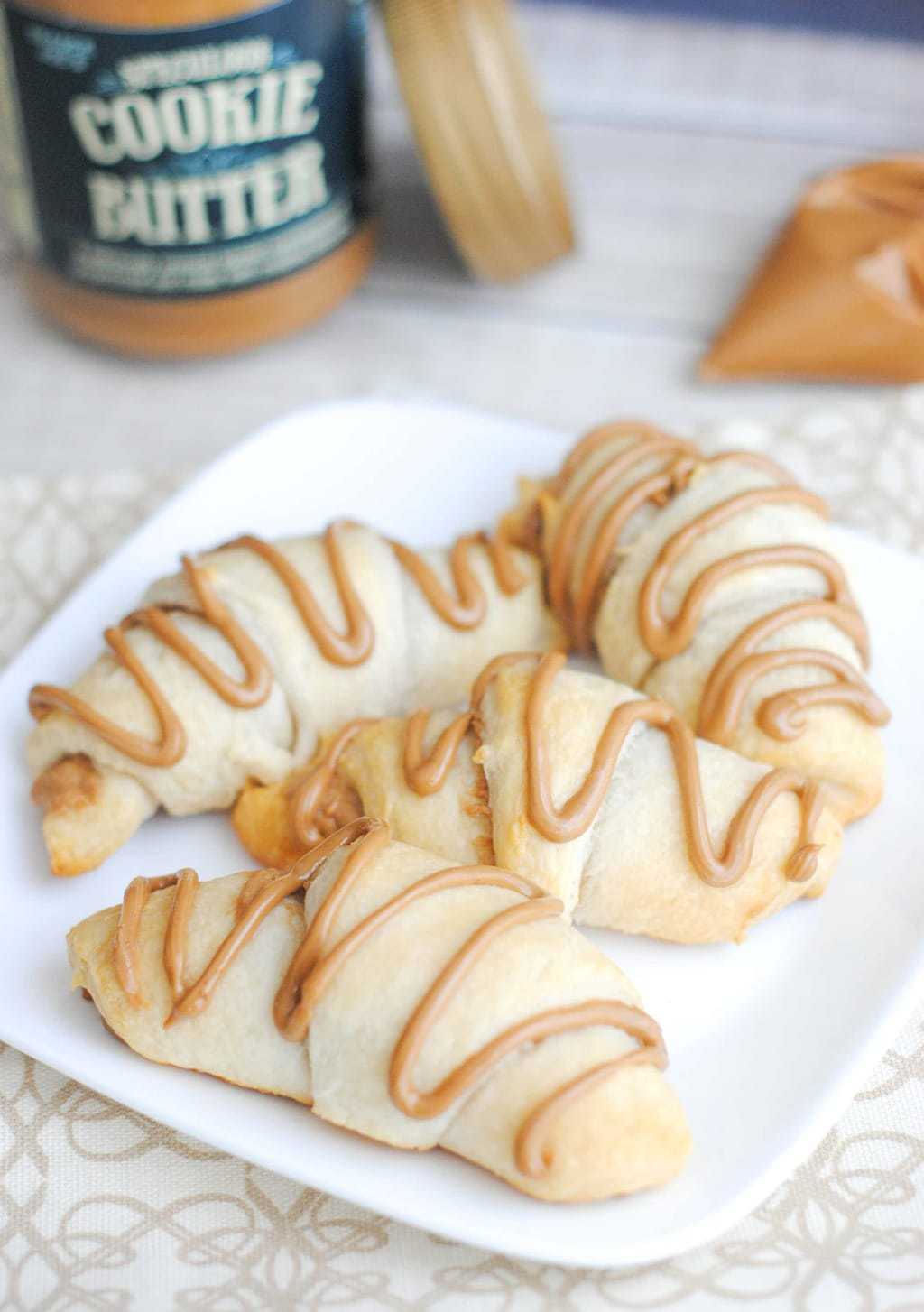 Print
Cookie Butter Crescent Rolls
Delicious Cookie Butter Crescent Rolls made with only two ingredients: cookie butter and crescent rolls. Better than Cinnamon Rolls!
Servings 8
Calories 111kcal
Ingredients
1 jar of Trader Joes Speculoos Cookie Butter
1 8 ct package of refrigerated crescent rolls any brand
Instructions
Preheat the oven to 350 degrees.

Open the package of crescent rolls and discard the package.

Gently unroll the crescents on your baking sheet (see photo).

Generously spread the Cookie Butter on the unrolled crescents (see photo) and gently roll up.

Place 2-3" a part on the cookie sheet.

Bake for 12-14 minutes or until golden brown.

Remove the crescents from the oven and let them cool a few minutes.

Scoop 2 large tablespoons of the cookie butter into a small microwavable dish.

Heat for 10-15 seconds in the microwave.

Remove and scoop the mixture into the small sandwich bag.

Snip the corner of the sandwich bag and gently squeeze the cookie butter out of the bag and onto the crescents.

Enjoy while still warm
Nutrition
Calories: 111kcal | Carbohydrates: 12g | Protein: 1g | Fat: 6g | Saturated Fat: 2g | Sodium: 247mg | Sugar: 3g | Iron: 0.4mg
Looking for other Easy Breakfast recipes that the kids will love?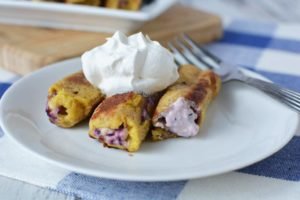 Breakfast is the one meal I am always looking for new ideas for. It can be so easy to get stuck in the rut of eating the same things, morning after morning.
---


One of my favorites is the Instant Pot Blueberry Coffee Cake. Using real ingredients like, blueberries, butter, and eggs, you're going to make a delicious masterpiece.