California is a state of many things, so it's no surprise that there are several incredible castles in California.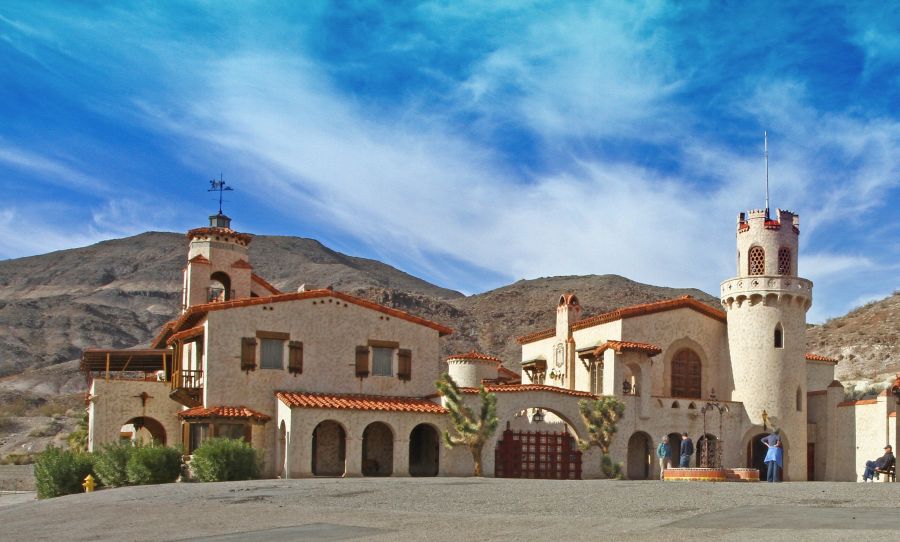 This large state is packed with attractions in every area, but castles are certainly some of the most unique places you'll find. Each castle has an interesting story and jaw-dropping architecture. Plus, you'll feel like royalty just walking inside.
So, here are 11 of the most popular castles in California.
#1 – Hearst Castle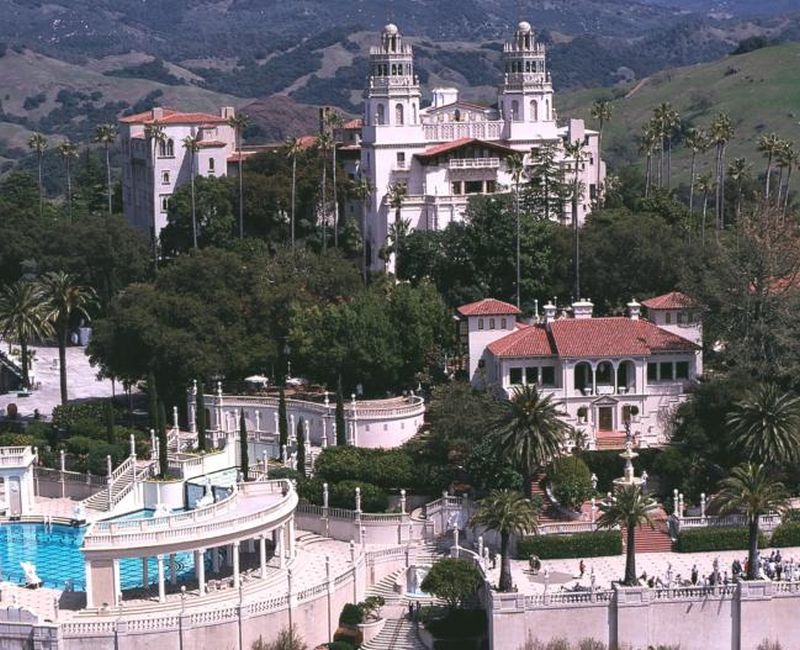 Of all the castles in California, the Hearst Castle is likely the most well-known. Newspaper publisher William Randolph Hearst was likely the richest person in his day, so he decided to build a "little something" in San Simeon. Of course, this structure ended up being far from little, and it's now over 68,500 square feet. It has over 165 rooms, and about 58 of them are bedrooms. It also has two majestic pools that are both over 200,000 gallons. As if that wasn't impressive enough, the massive structure sits on top of a hill, giving it amazing views. The castle itself was designed by Julia Morgan, and it took her over three decades to complete.
#2 – Castello di Amorosa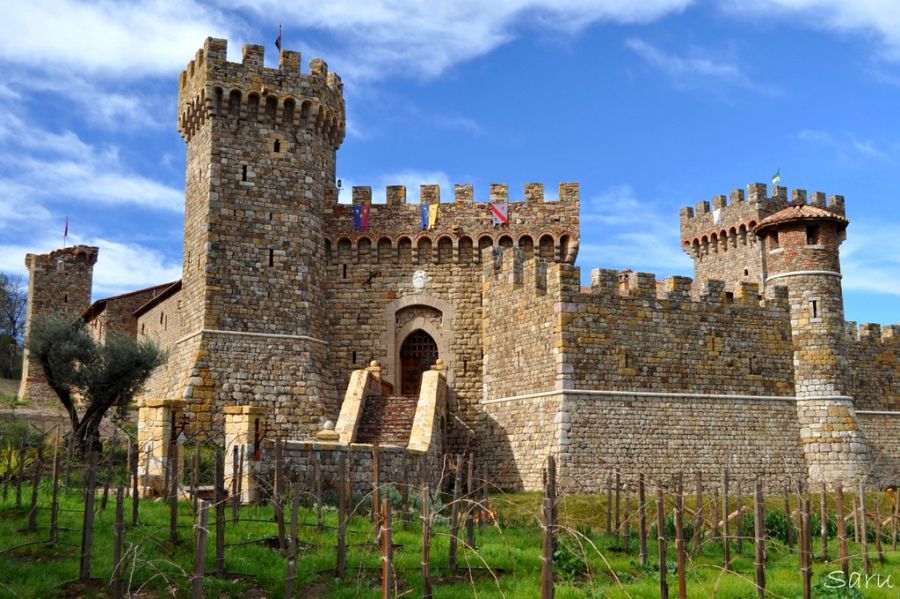 Castello di Amorosa, also known as the Amorosa Winery Castle, is located in Napa Valley. The massive castle covers 121,000 square feet with at least 107 rooms. It has four floors above ground and four floors underground, so it's even bigger than it looks. It doesn't have much history behind it, but it looks just like a castle you'd find in Italy. To add to its medieval look, it has a drawbridge, courtyard, church, and stable on-site. It took over 14 years to build, and today it's known for tours and wine tasting events.
#3 – Knapp's Castle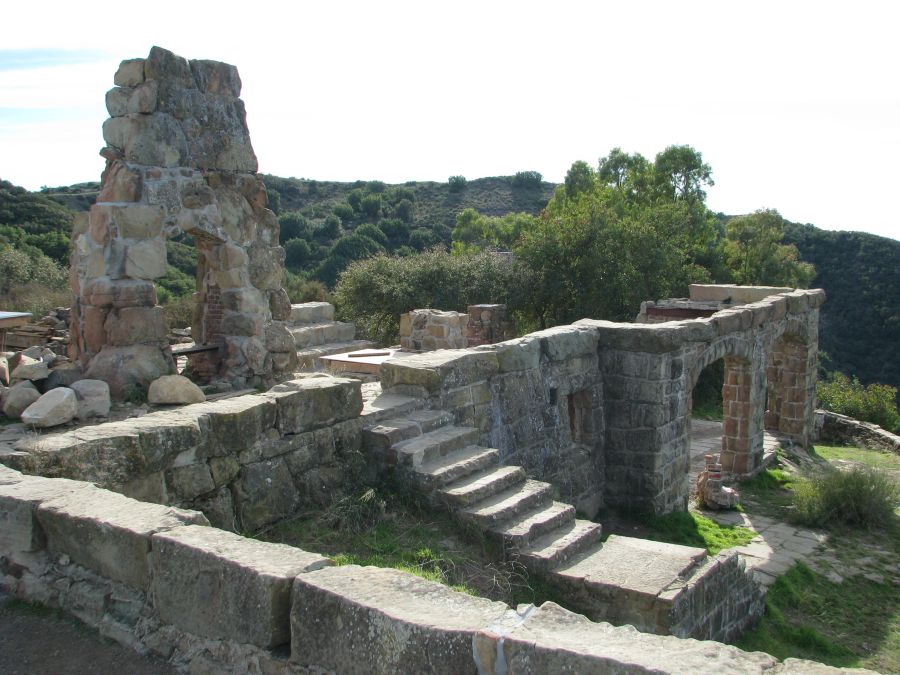 The Knapp's Castle in the Los Padres National Forest isn't your typical castle because it's abandoned. A lot of the castle is no longer there, but what remains will blow your mind. It was built in 1916, and in 1940, Frances Holden and famous opera singer Lotte Lehmann moved in. Sadly, only five weeks after Lehmann moved in, there was a fire at the castle that destroyed a good portion of the structure. Even though it remains on private property, it's open for tours, and the ruins are a popular spot for tourists to hike near.
#4 – Scotty's Castle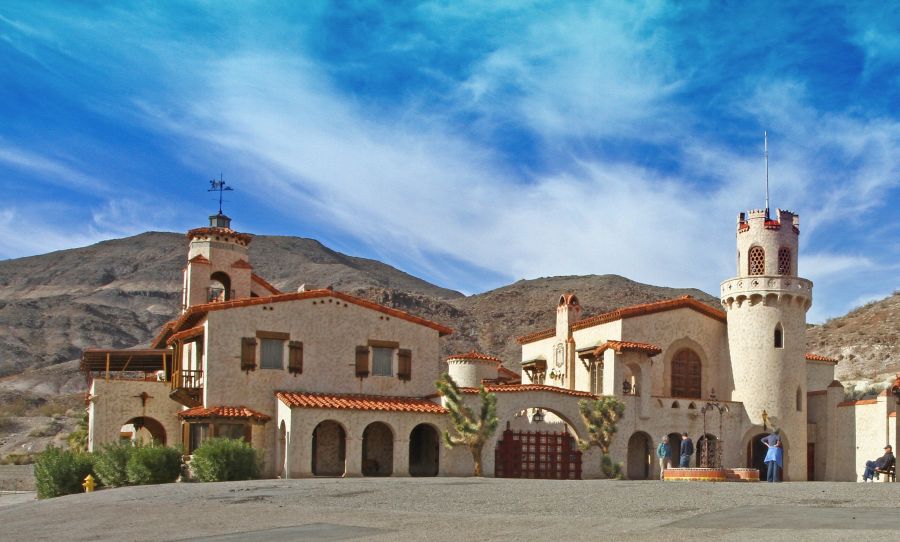 This Death Valley castle is famous not because of its incredible architecture, but because it's unfinished. Walter Scott, also known as Death Valley Scotty, was one of the most famous residents of Death Valley, and he always convinced people to come visit his castle and hear his stories. Yet, Scotty never actually lived there, but he did sleep there occasionally. The castle was never completed because there was controversy over who owned the land. Yet, the unfinished areas make the castle even more remarkable to tour. This castle was also hit by a flash flood in 2015, so it had to close for years in order to be restored.
#5 – Stimson House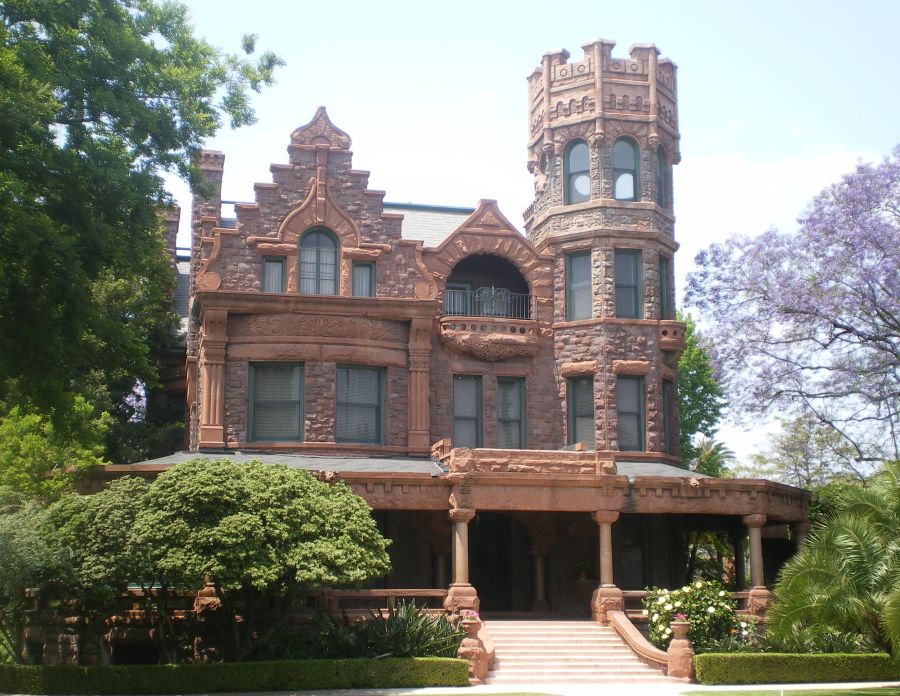 The Stimson House is a popular attraction in Los Angeles because many movies and shows have been filmed there. It was the home of millionaire Thomas Douglas Stimson, and it was built in 1891. Somehow, the massive structure survived a dynamite attack only years after it was built. Over the years, it became many things, including a fraternity house, a wine storage facility, a convent, and student housing for Mount St. Mary's College. It still has a regal appearance even to this day.
#6 – Magic Castle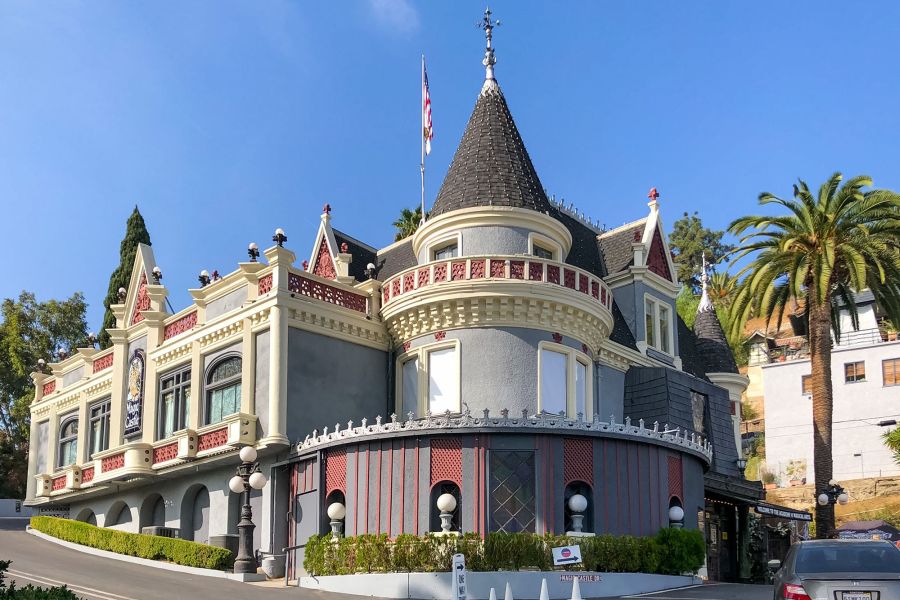 Magic Castle is found near some of the other Los Angeles attractions, but it's considered very difficult to get into. It's a clubhouse for the Academy of Magical Arts, so it truly lives up to its name. To get in, you need to be a magician and get a membership or join a lengthy waitlist. It's full of wacky attractions, like secret passageways, a piano-playing ghost, and a spooky phone booth. The castle even has a dress code that's strictly enforced. Unless you're a magician, it's unlikely you'll get in. Yet, there's a Magic Castle Hotel nearby that could get you dinner and a show.
#7 – Lobo Castle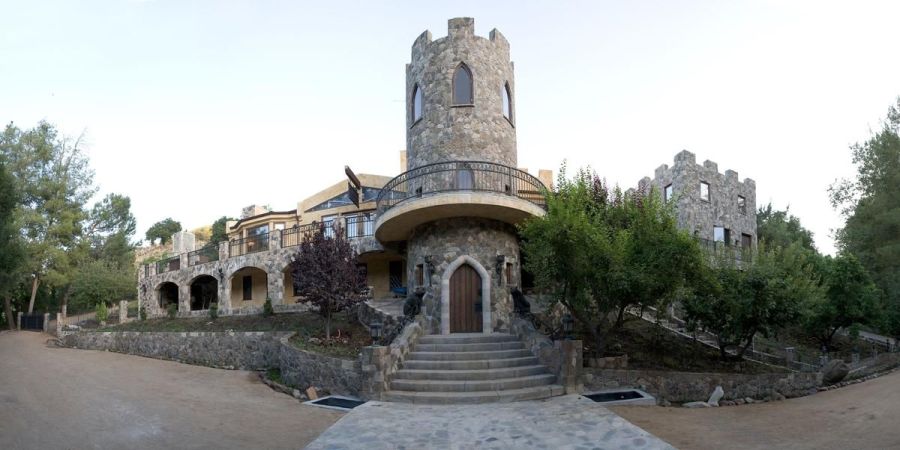 The Lobo Castle is located about 20 minutes from Malibu, in the Agoura Hills. Denise Antico-Donion built it to satisfy her interest in medieval design. It's a more modern castle, with renovations completed in 2008. Unlike the other castles in California, this one isn't open for public tours daily. Instead, you can rent it as a vacation getaway or an event venue. It's the perfect way to make any visitor feel like royalty!
#8 – Sam's Castle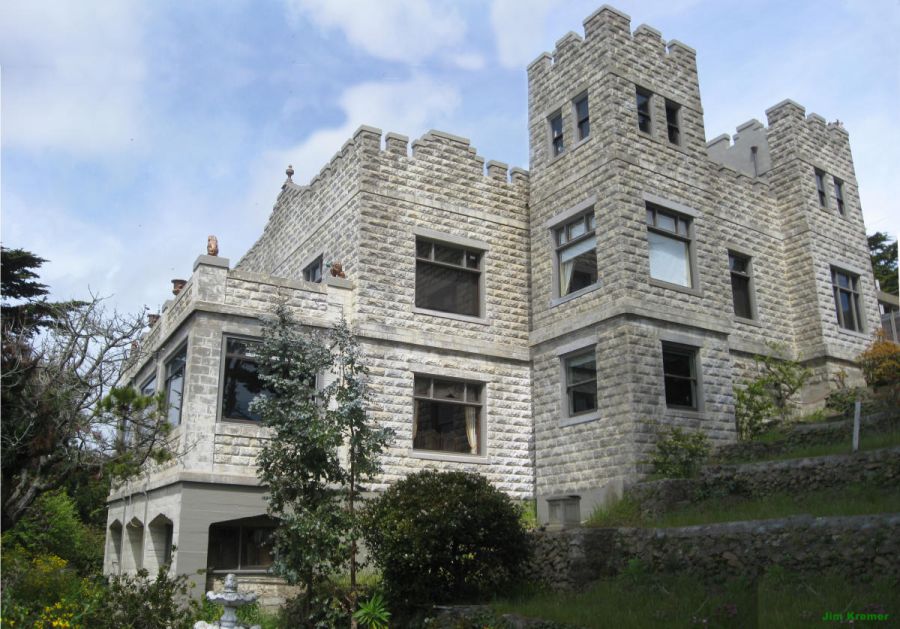 Attorney Henry Harrison McCloskey wanted to create a castle that was earthquake-proof. So, in 1906, he built Sam's Castle near Pacifica. It looks like a typical castle with gray stones, but it was earthquake resistant and fireproof as planned. It ended up with the name Sam's Castle because Sam Mazza purchased the house in 1956. He saw that it was decaying, so he restored it and decorated it with gorgeous art. For some reason, he never lived in it, but held lots of parties there. After Mazza's death, the castle became open for tours.
#9 – Mt. Woodson Castle
This gorgeous San Diego Castle was built as a dream home for dress designer Amy Strong in 1921. The castle is 12,000 square feet with at least 27 rooms. Some features include four fireplaces, a dumb waiter, a pantry, and an intercom system. It's a beautiful place that anyone would be lucky to live in, but today, it's used mostly for rentals. It's the ultimate wedding venue, and those interested in hosting an event there can view it by appointment only.
#10 – Rubel Castle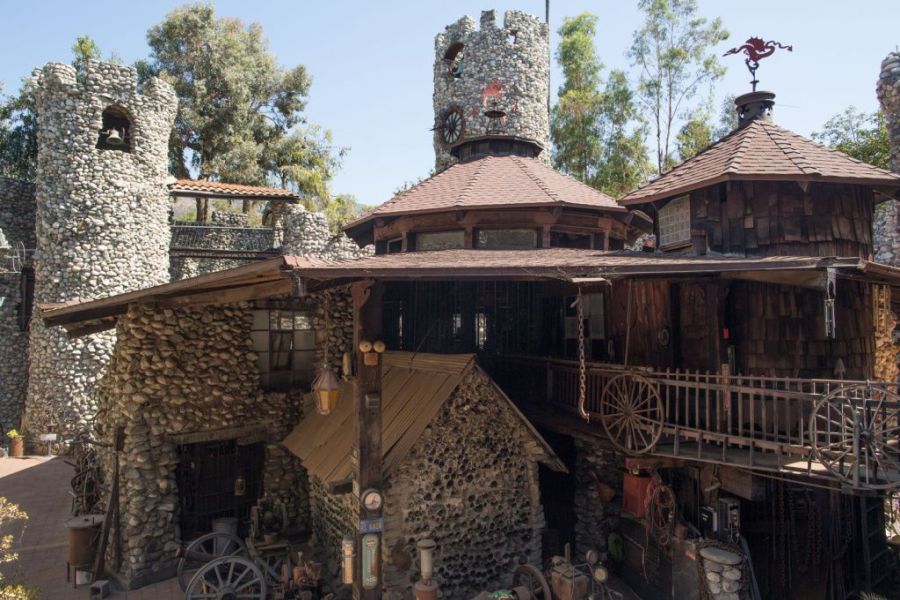 In Glendora, the Rubel Castle looks like something straight out of a fairy tale. Michael Rubel chose to turn a former water reservoir into the most elegant castle. It took him 25 years to complete his creation, and it was well worth it in the end. He lived in his masterpiece until 2007 when he passed away. Rubel was considered a kid at heart who never grew out of his passion of building forts, which is how this structure came to be. It has some unique features, including a water tower, windmill, swimming pool, cemetery, and fake canons. Guests can tour this two-acre property by appointment only.
#11 – Sleeping Beauty's Castle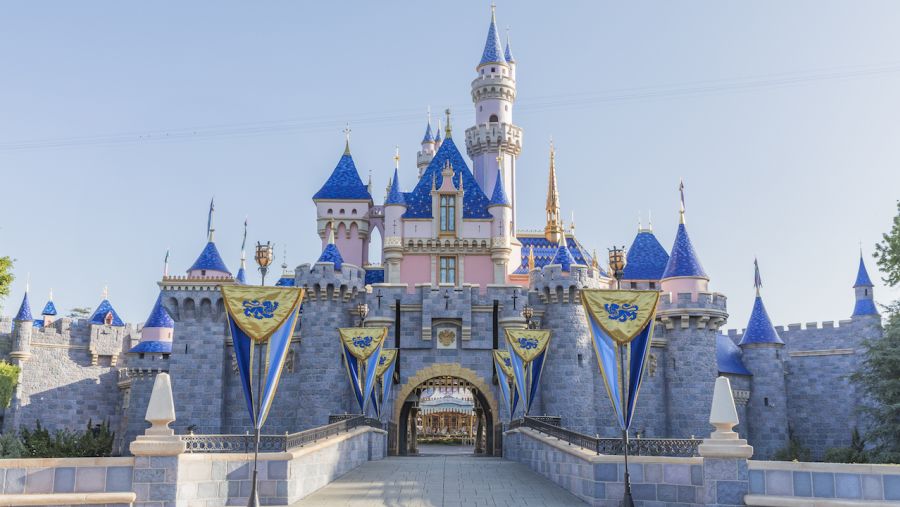 The Sleeping Beauty Castle at Disneyland might not be historical like the other buildings, but it's still a must-see. In fact, Walt Disney wanted to make the castle even bigger than it is, but he feared it would overwhelm guests. It's only 77 feet tall, but it uses optical illusions to make it seem bigger, including smaller architecture toward the top to make it look farther away. The castle has a moat and a drawbridge, but the drawbridge has only been down twice before. It's said that there's a secret attraction inside the castle, but not just anyone can access it. However, at the Cinderella Castle in Florida, there's a secret suite, but you can only stay in it if you win a contest.
There are plenty of castles in California, each with their own charm. If you love exploring beautiful spaces, then these landmarks are certainly worth a visit. Plus, touring an old castle is definitely an exciting break from the busy cities of California. A castle might just be the highlight of your trip!