5 Helpful Tips When Visiting Children's Museum of Atlanta
Beat the heat this summer at the Children's Museum of Atlanta. School's out, and summer is in! Children's Museum of Atlanta is kicking off the season with engaging programs that allow kids to learn through the power of play. Your children will enjoy using their imaginations while picking vegetables in the garden, cooking royal meals, and waking the sleeping dragon all while wearing various royal costumes.  Throughout June, little ones can look forward to a variety of activities, including exploring magical realms in the Museum's newest feature exhibit The Amazing Castle; sharpening reading skills with the Mayor's Summer Reading Club; celebrating the traditional Islamic festival of Eid al-Fitr and more! Whether building a medieval catapult or whipping up mango lasi, Children's Museum of Atlanta offers enriching programs with limitless fun! We were provided complimentary tickets for this review, but all opinions our own.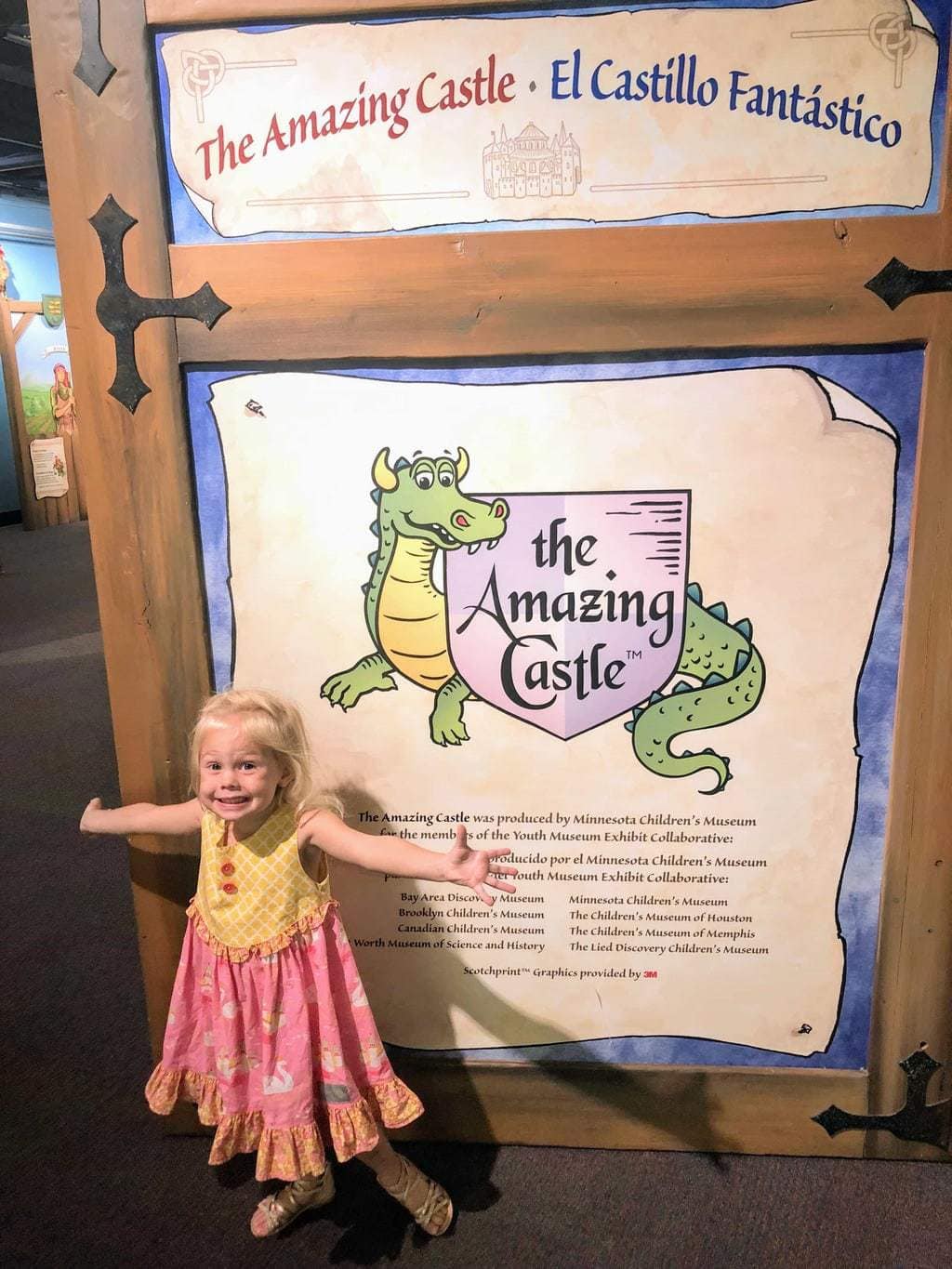 Tips When You Visit Children's Museum of Atlanta
My friend and I took our daughters ages three and four to the Children's Museum of Atlanta and they are already both begging to go back!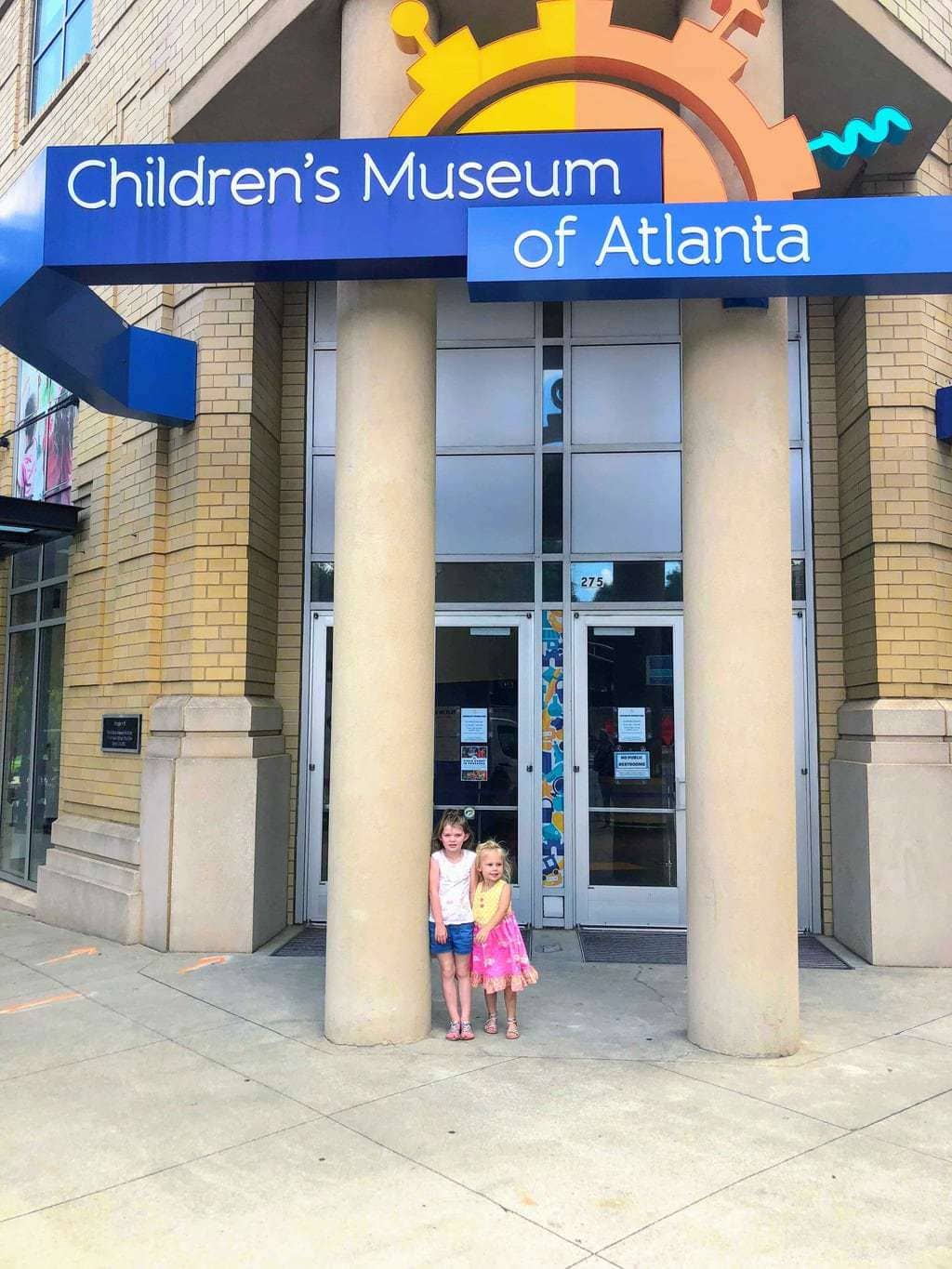 We spent about two hours at the museum in the nice cold air conditioning while the girls explored the exhibits. My daughter always loves spending quite a bit of time in the Fundamentally Food exhibit where she can grocery shop with kid-sized shopping carts, use the cash register to check out, and then cook up some amazing pretend meals in the fully stocked kitchen. We also thoroughly enjoyed the new traveling exhibit "The Amazing Castle" which is featured until September 9, 2018.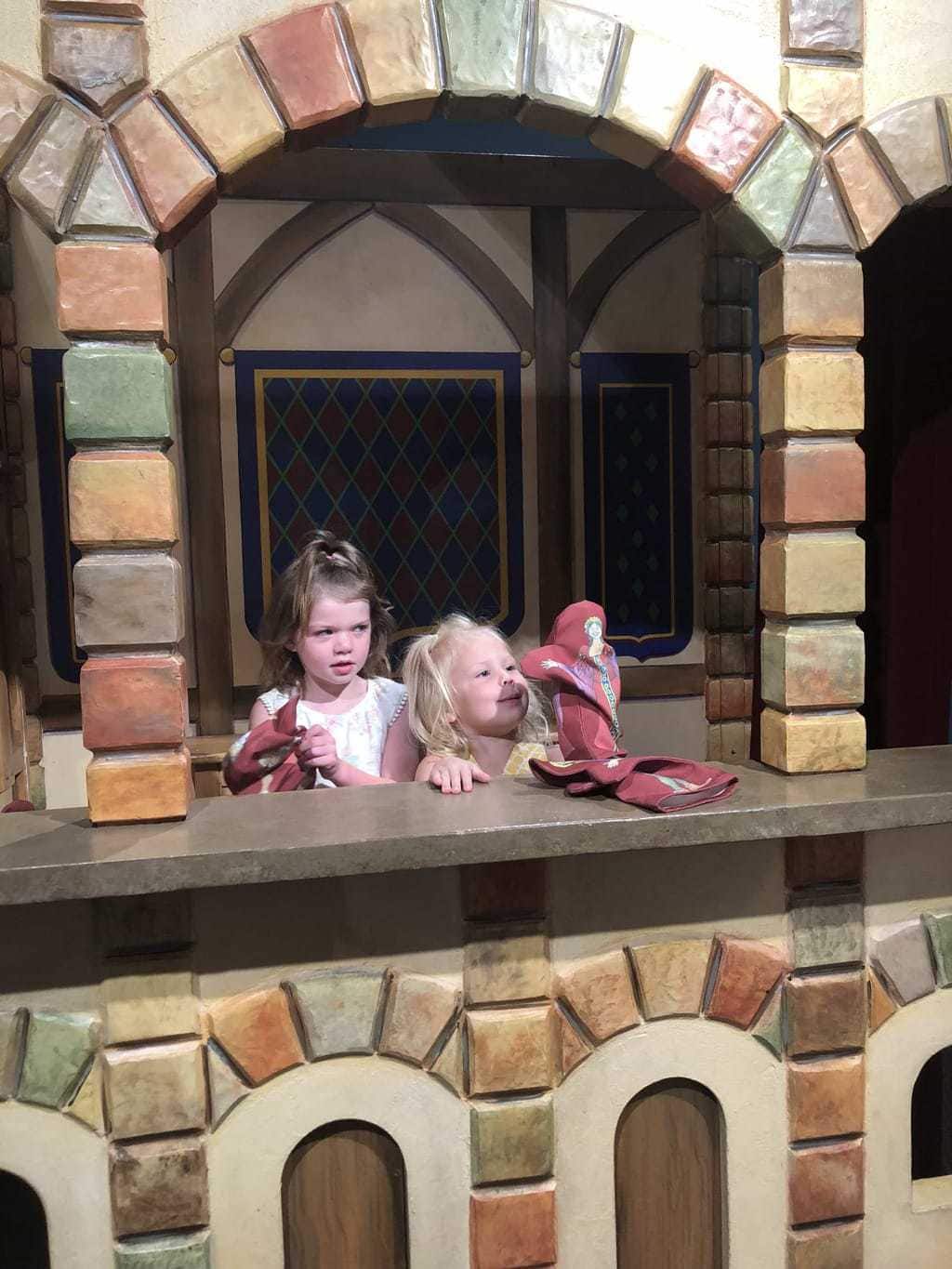 Here are five tips that will enhance your visit to the Children's Museum of Atlanta:
Pack a lunch and eat at Centennial Olympic Park before or after your visit to the museum. The park is directly across the street from the museum so you can pack a cooler and leave it in your car. While in the park let the kids burn off some energy on the playground or cool off in the Fountain of Rings which also has a light show set to music. Just make sure you pack a swimsuit to dry off!
Buy your tickets online before your visit! You will not only save a few dollars but you'll avoid any line once you get there. There are value days so check the calendar online to get the best savings. It is the same price for all ages and under one is free.
During the summer the museum is open 7 days a week from 10am-5pm. Most of the daycares visit earlier in the day so I'd recommend visiting after 1:00 to avoid most of the crowds. You can leave the museum and re-enter so if you want to leave for lunch and come back it's not a problem!
Parking is located in several lots around the museum but download the app SpotHero to find the best parking for the best price before your arrival. Make sure to hide or bring all of your valuables and lock your door. There is limited stroller parking in the museum so if you can avoid bringing it in that would be best. If your children are walking they will definitely want to be exploring the museum because there is so much to see and do!
Buy an annual pass! The permanent exhibits are fantastic but the best part about the Children's Museum is there is always a traveling exhibit making its way through Atlanta. My daughter constantly asks to go to the Children's Museum and she is never ready to leave! There are different levels of memberships starting at just $89.00.
Featured Exhibits at Children's Museum of Atlanta
The Amazing Castle transports families to a magical place in time where little ones can explore a happy, peaceful community where every citizen has a particular job to complete. Featuring eight themed areas, kids can don costumes and engage in role play, prepare royal meals, entertain guests in the Royal Puppet Theatre and more! Throughout the exhibit, Children experience the interconnectedness of individuals as they interact with friends, family and new acquaintances.
For more information about the museum visit the website at www.childrensmuseumatlanta.org