Losing a loved one is difficult any time of the year, but during the holidays it becomes even harder. With the holidays being about family and friends, it becomes obvious quite quickly that a piece of your heart is missing when that person is no longer there. While trying to find a positive thought during this time isn't easy, there are ways of honoring the memories of loved ones who have passed. I am so excited to be able to introduce to you the paid partnership of this post, James Avery Artisan Jewelry.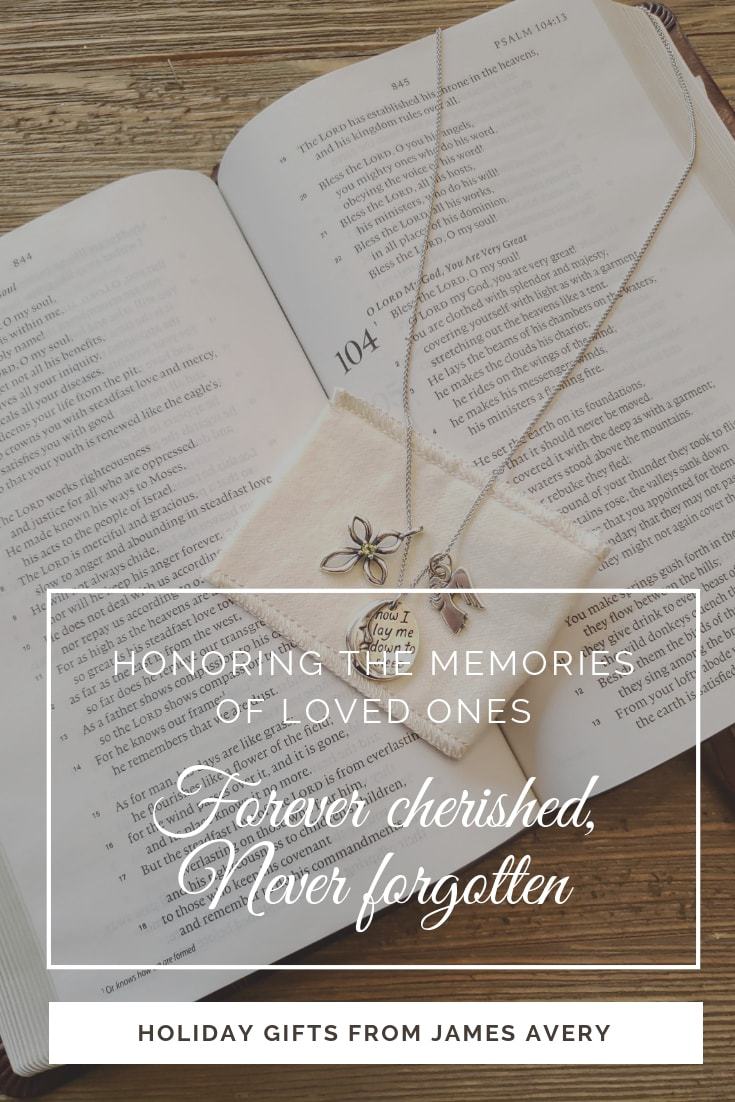 The News
Everything changed this morning when I received news that will forever alter the course of my life. I learned that my grandmother passed away overnight and the empty space in my chest feels massive. In my heart, I know that she is now resting in peace and will always be looking down upon myself and our family, but that doesn't take away the initial pain and grieving that I'm currently feeling.
Honoring the Memories of My Grandmother
I grew up very fortunate because my Grandma was like my second mom. As a child and well into adulthood, she was absolutely my best friend. I knew without a doubt that she loved me unconditionally. No matter the story, situation or questions I had about life, she answered, guided and helped without ever needing or wanting anything in return. She poised herself to be an amazing role model for myself and our children.
Forever Cherished, Never Forgotten
I can still remember as a child running into her arms and hugging her. I'll never forget her smile or her smell and I find that I'm missing them both terribly right now. While the pain of losing her is extremely fresh, I also know that her memory and legacy will forever live on in my mind and in the heart of our family.
Not a day will go by that we won't think of her or miss her, but I know that the jewelry pieces that I've selected from James Avery will allow her memory to be close and with me literally all the time.
James Avery Artisan Jewelry Symbolizes Love, Faith, and Comfort
Finding the perfect way to honor the memory of my grandmother was simple with the help of amazing artisan jewelry options from James Avery.
I was initially thinking of something simple, but elegant that I could wear on a daily basis. I went to James Avery website and started searching through all of their beautiful jewelry options. Each timeless piece of jewelry symbolizes a story, of faith, love, and comfort. To say it was going to be a hard decision on what to choose was an understatement because I literally loved everything that I found. Within moments, I knew I'd found the perfect jewelry pieces to forever keep the memory of my grandmother close to my heart.
My Selection of James Avery Jewelry to Honor My Grandmother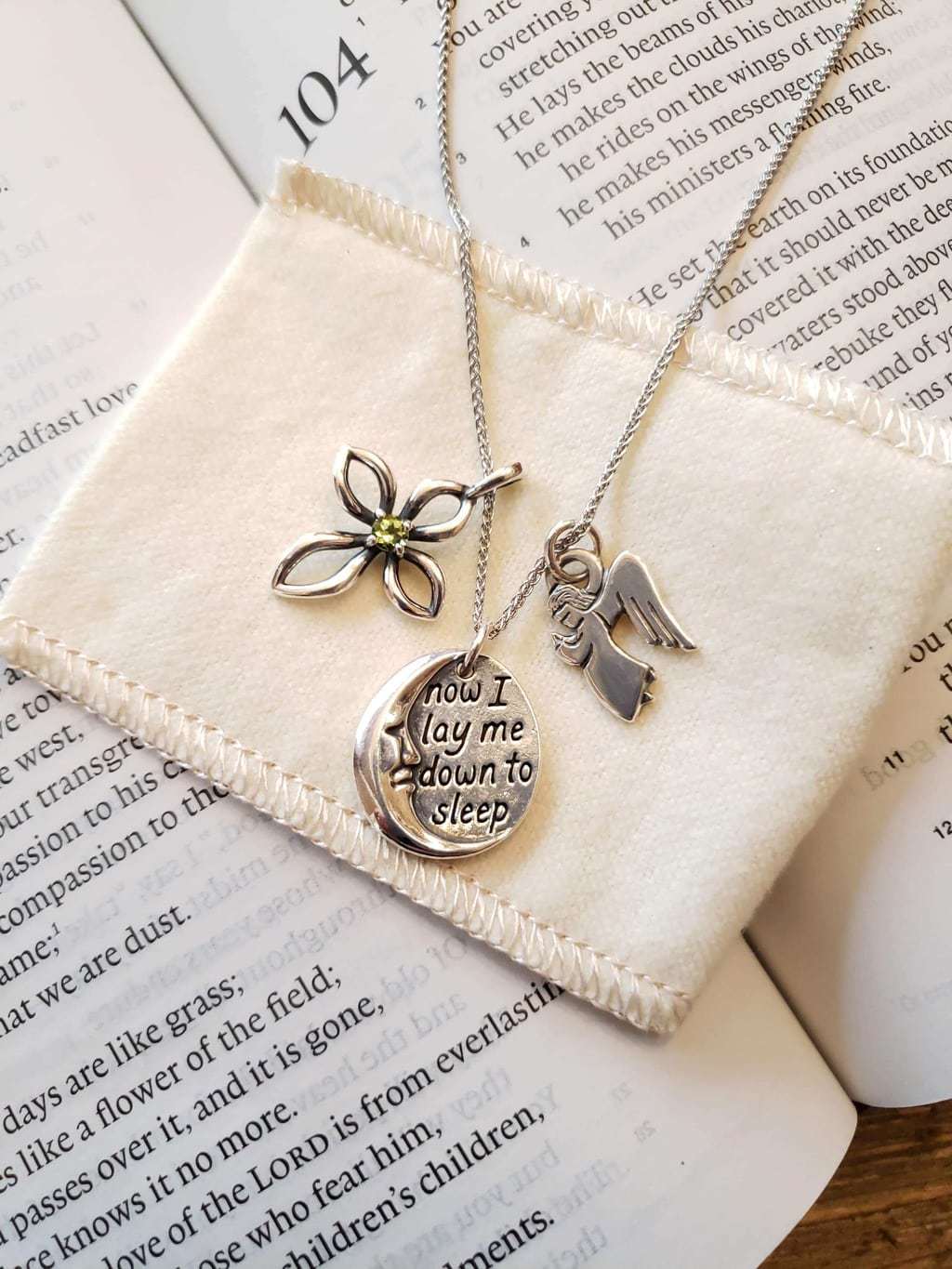 I knew that I needed the perfect chain as a base.  I chose the Fine Spigna Chain because to me, it symbolizes how fragile life is while also showing that it's strong enough to hold everything at the same time.
On the chain, there will be the Avery Remembrance Cross with Peridot because her birthstone is the green peridot and she was a strong Christian woman with unwavering faith.
Revelation 21:4  'He will wipe every tear from their eyes. There will be no more death' or mourning or crying or pain, for the old order of things has passed away."
Next to it will be the Small Angel Charm because I know that she will be my guardian angel each and every day.
Finally, there will be the "Now I Lay Me Down To Sleep Charm". This charm envokes amazing memories because I can still recite the prayer that we would recite together before bedtime on those nights that I would sleep over at her home on the farm.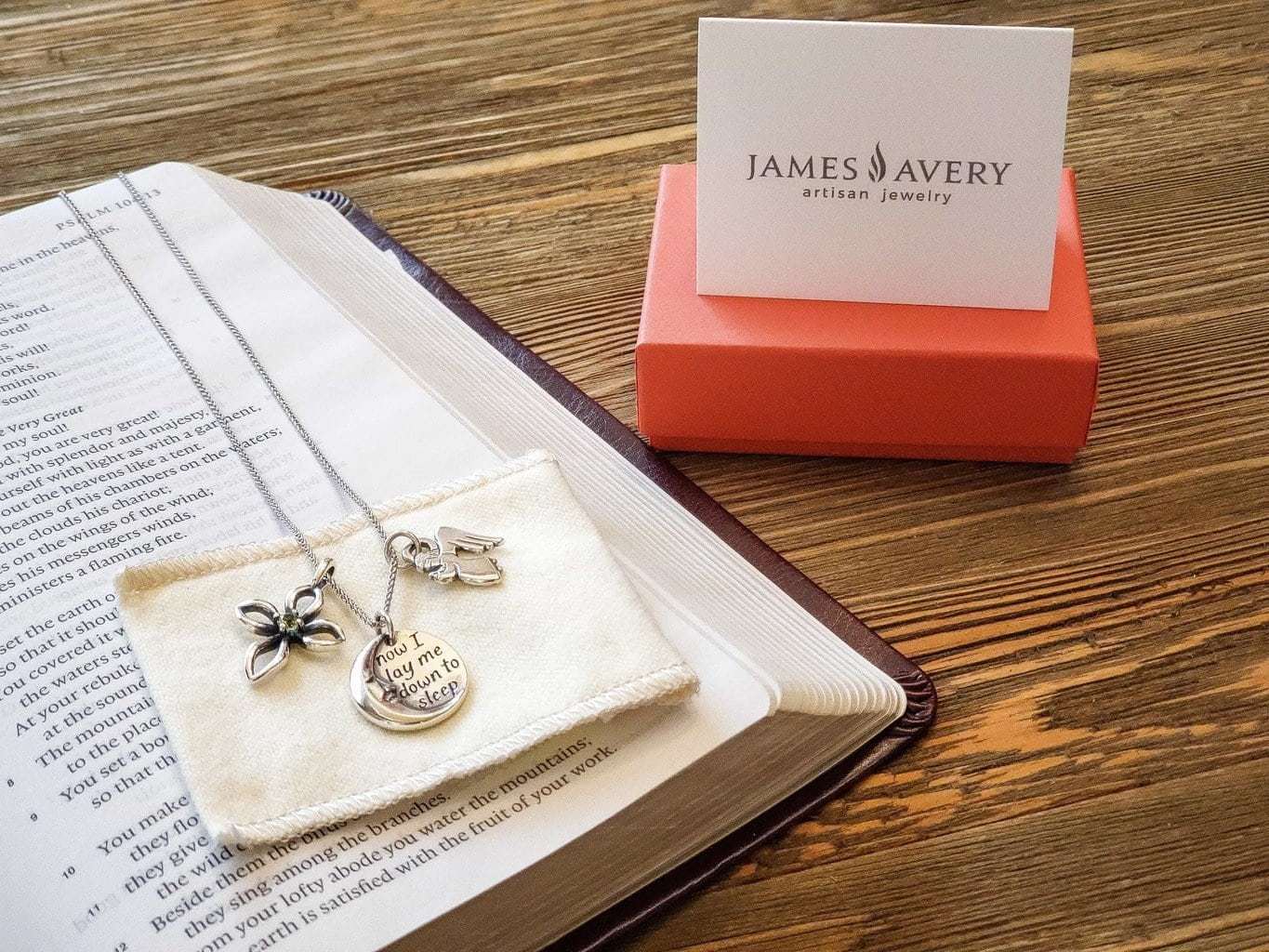 Now I Lay Me Down To Sleep, Written by Henry Johnstone
Now I lay me down to sleep.
I pray the Lord my soul to keep.
If I should die before I wake,
I pray to God my soul to take.
If I should live for other days,
I pray the Lord to guide my ways.
Father, unto thee I pray,
Thou hast guarded me all day;
Safe I am while in thy sight,
Safely let me sleep tonight.
Bless my friends, the whole world bless;
Help me to learn helpfulness;
Keep me every in thy sight;
So to all I say good night.
Even though she is no longer here with us on Earth, I know that she is smiling down and watching over us with love.
Honoring the memories of loved ones this Christmas
If you are looking for something to honor the memories of a loved one this Christmas, please consider a timeless piece of jewelry from James Avery.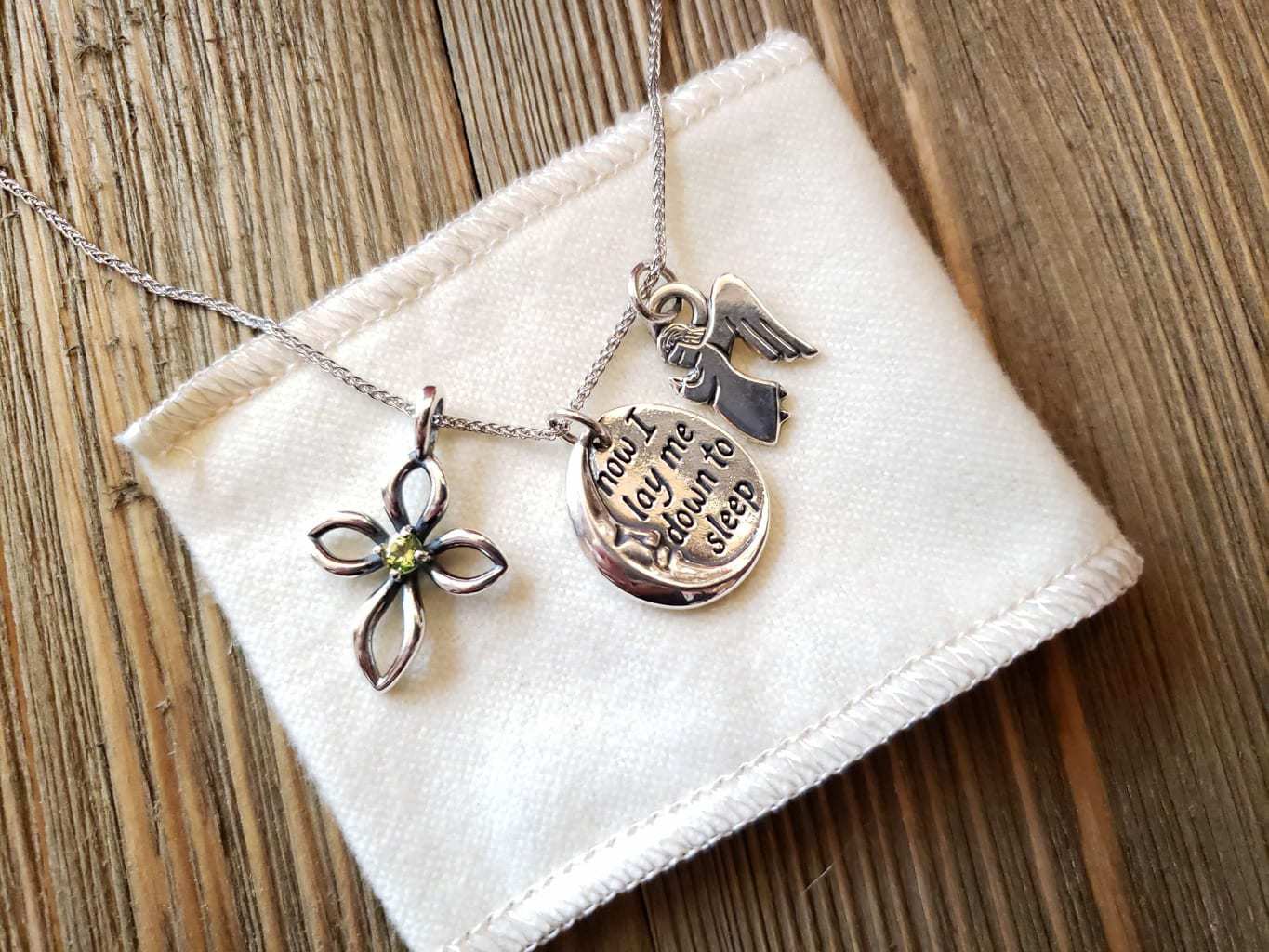 Whether it's for happiness, gift giving, grieving of memories, you will find a beautiful piece of Artisan Jewelry that is certain to ease your mind, heart, and soul.
Honoring the memories of loved ones with a timeless piece of James Avery Jewelry.