DIY Easter Bunny Jars – An Adorable and Easy Craft for Easter
Have you ever wanted to make a craft with a jelly jar, but didn't know where to start? These Easter Bunny Jelly Jars are an easy DIY Craft perfect for the Easter season. I love the simplicity of it, but also how fun it is to put together. The Easter Bunny Jelly Jar Craft is an easy DIY craft that you and your kids will enjoy making together. My favorite part is that you don't need a ton of craft supplies for this adorable Easter craft.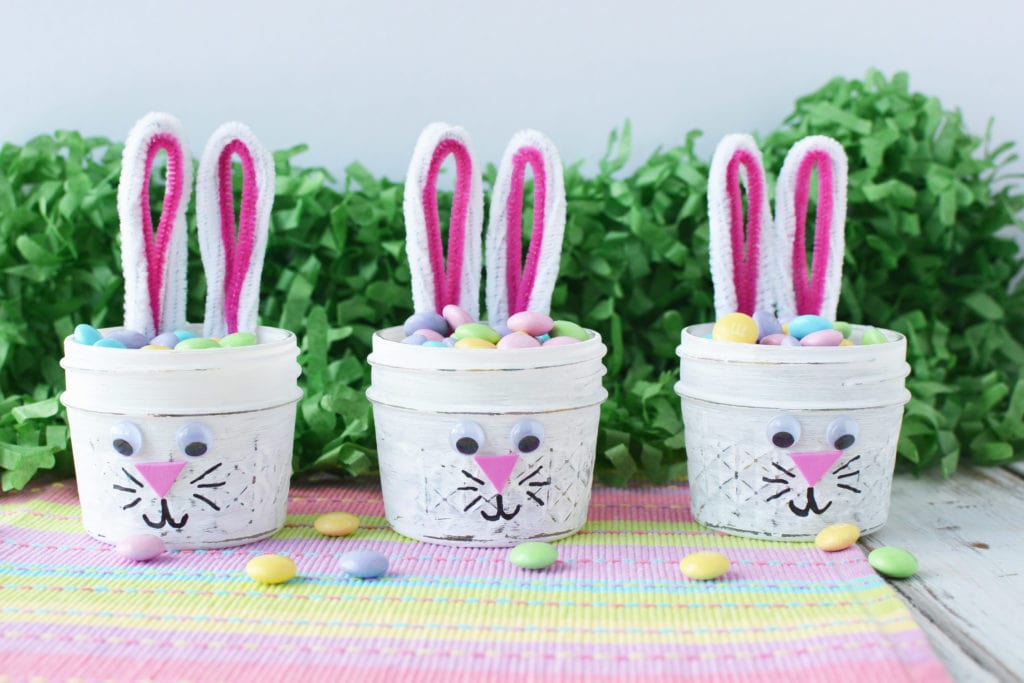 Materials Needed for Easter Bunny Mason Jars:
Easter Bunny Mason Jar Tutorial:
Paint the mason jars with chalk paint and let dry completely.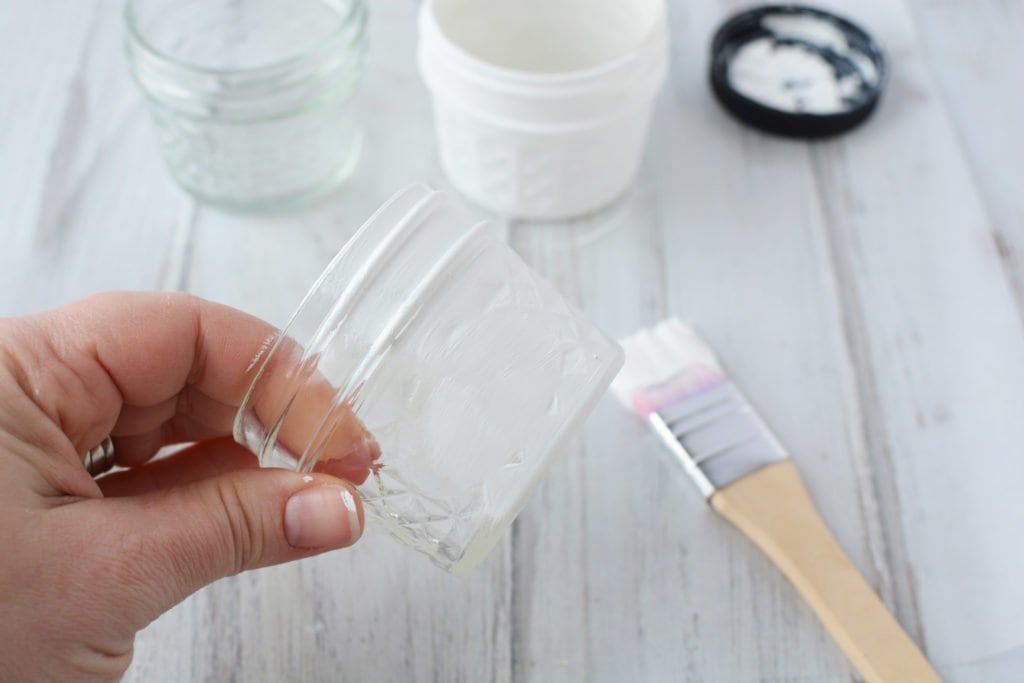 Add distressing to the jars by lightly sanding with sand paper. Wipe away any dust with a dry cloth.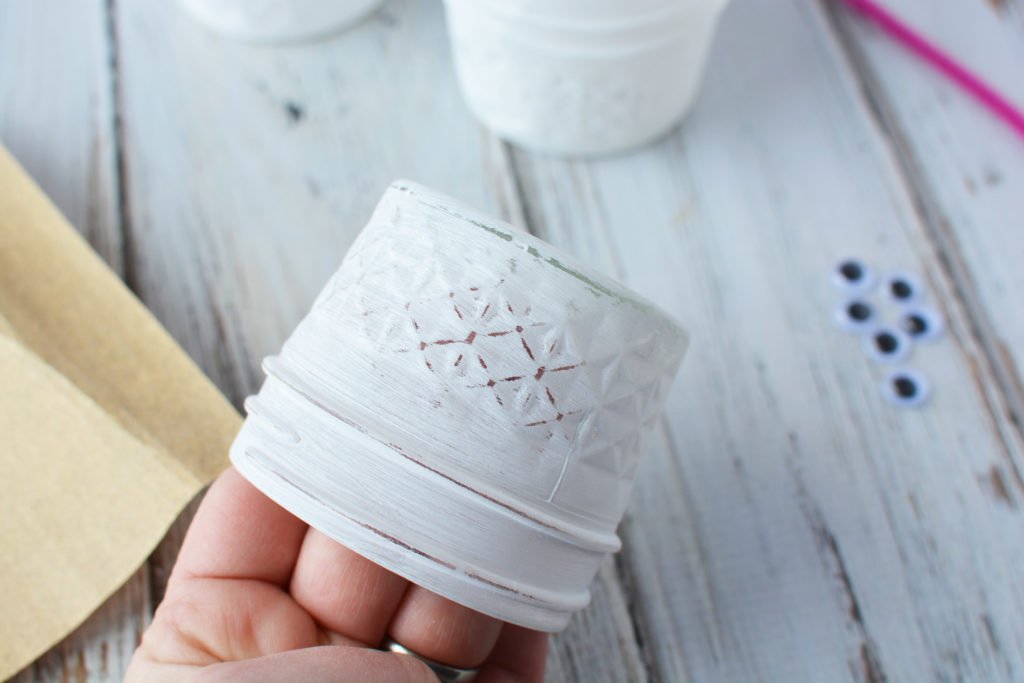 Attach eyes onto the jars with hot glue.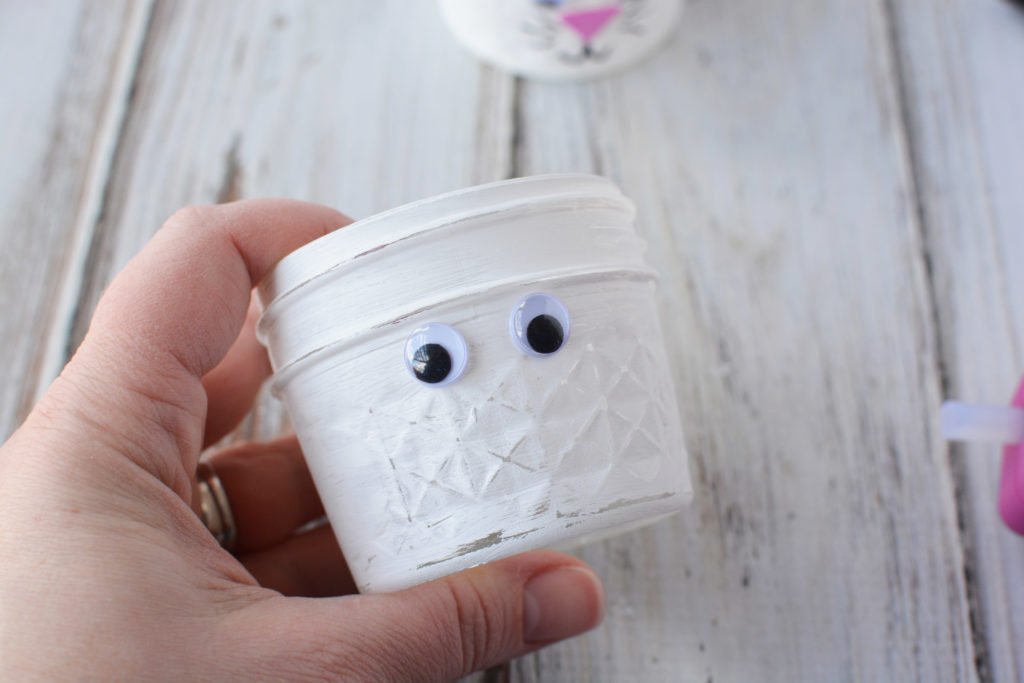 Cut a triangle nose out of pink craft foam. Attach to the jar with hot glue. Use a permanent marker to draw whiskers onto the jars.
To make ears, Fold a white pipe cleaner in half and then twist the piece together. Fold in half again.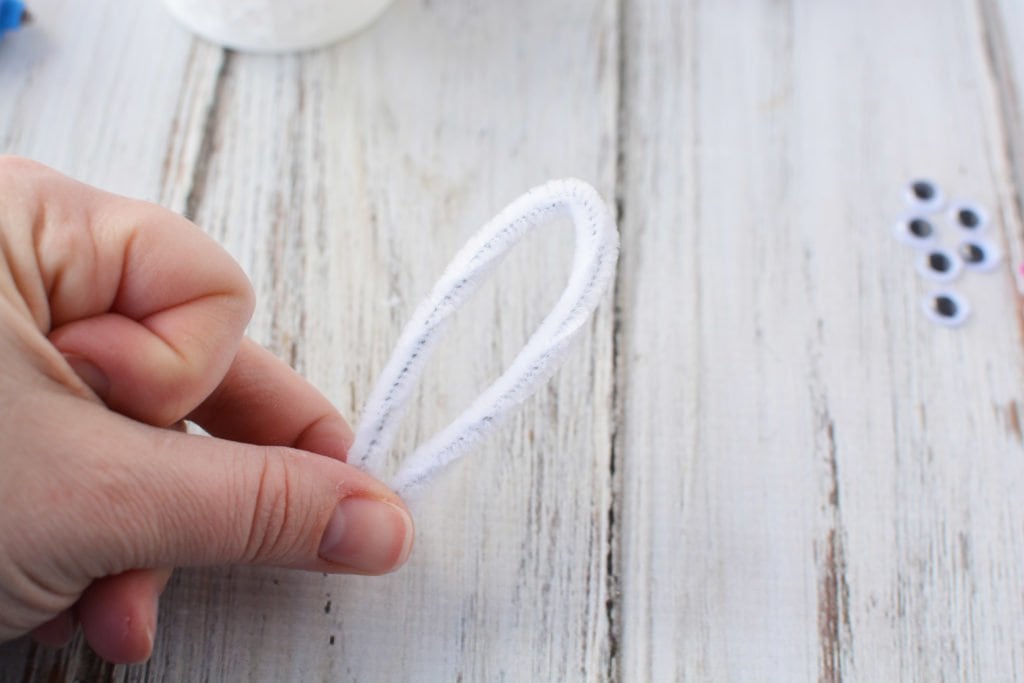 Cut a piece of pink pipe cleaner to fit in the center of the ear. Place the pink piece inside the ear and attach to the inside of the jar with hot glue.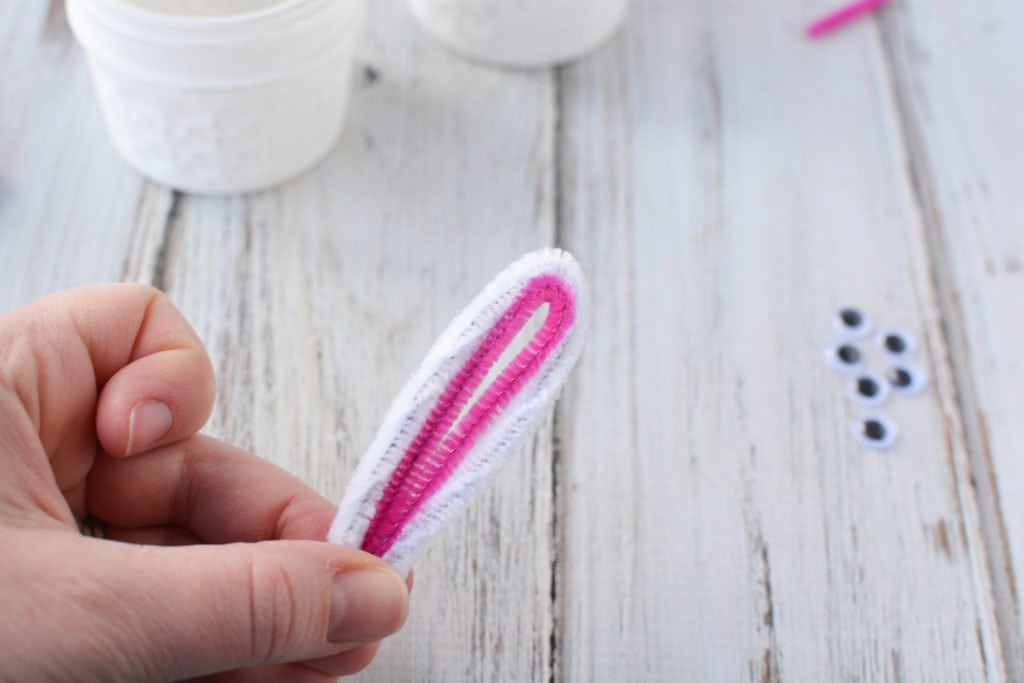 Gently holding until glue is set. Repeat until you have another ear.
Once jars are complete, fill with Easter candy.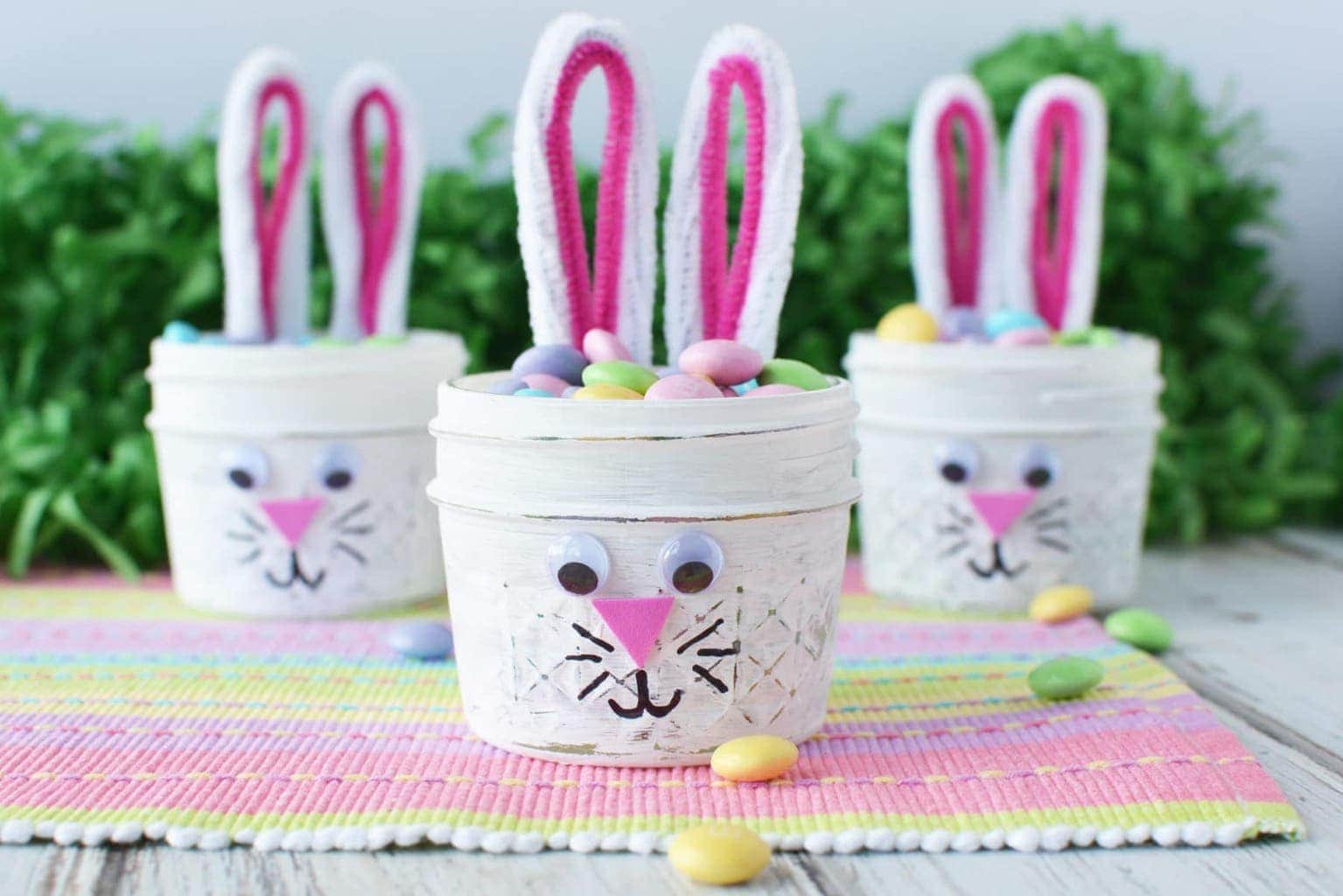 Pin these Easter Bunny Mason Jars for Later:

Looking for more Mason Jar Craft Ideas:
You may also like these 50 Great Mason Jar Ideas from Country Living.
You May Also Like these Easter Craft Ideas:
42 Easy DIY Easter Crafts and Decorations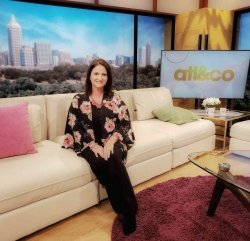 Winona Rogers is the author of Life Family & Fun a national blog focusing on parenting, easy recipes, Home & DIY, Lifestyle, Family Fun and Travel.Her site was nominated as the Top 10 Parenting Blogs in Atlanta, Top Disney Blog, Family Travel Expert and has been featured in media on 11Alive Atlanta & Company. In her spare time, she loves to travel with her family and cook. Winona and her husband have four children and five grandchildren living in Atlanta, Georgia.