Easy Craft For Fall: Upcycle Reusable Tin Can Fall Centerpieces
Fall is here! It's the perfect time to start decorating your home. I'm excited to share these Fall Upcycle/Reuse Tin Can Centerpieces with you. This year, we're trying something new for fall and using DIY décor pieces. I got the idea for this Tin Can Centerpiece and I love it. If I do say so myself, these are super simple.
For those of us who don't like spending a lot of time on décor, this is perfect. This price is just right too. Putting together cheap décor is always my favorite. The best part is that it doesn't look cheap. Here are the directions to making the perfect fall décor piece for your home.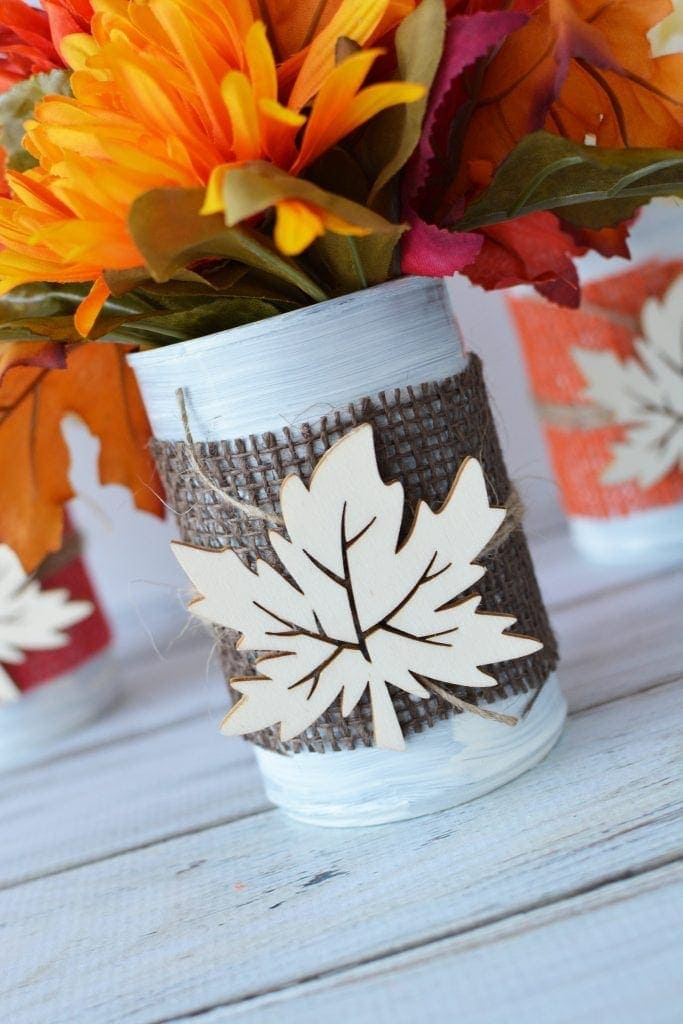 Materials Needed for These Easy DIY Fall Centerpieces: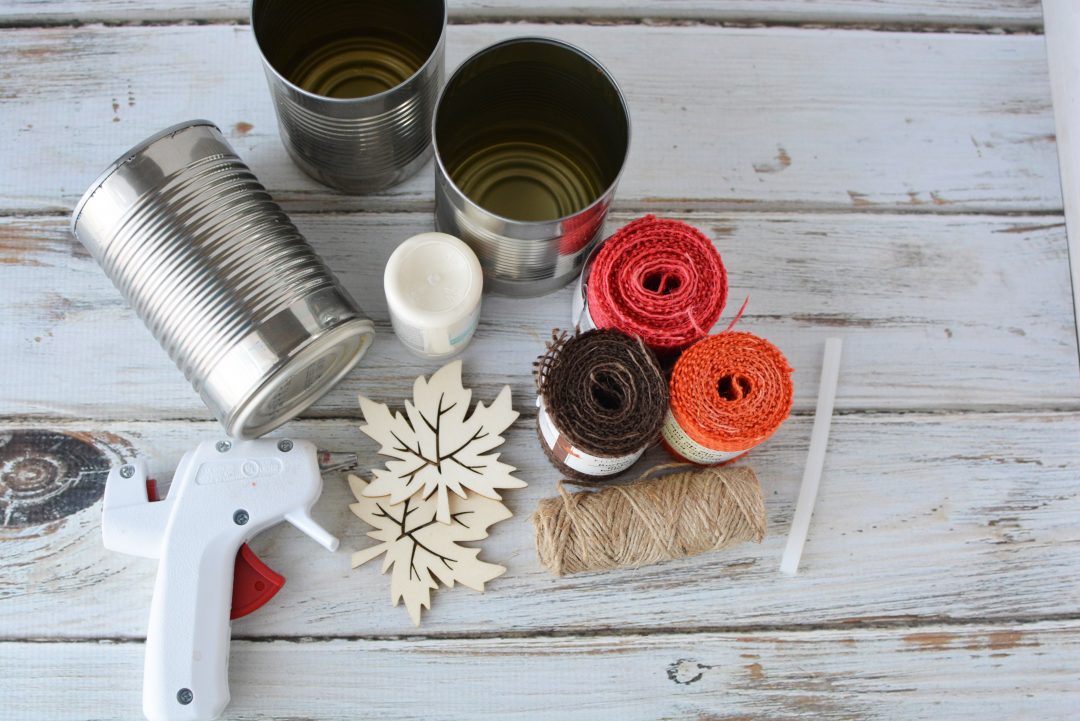 Tin Can Centerpieces: Fall DIY Centerpiece Tutorial:
1. Paint each tin can with acrylic paint. I went with one layer as I wanted that rustic, farmhouse look for my cans. Let dry completely.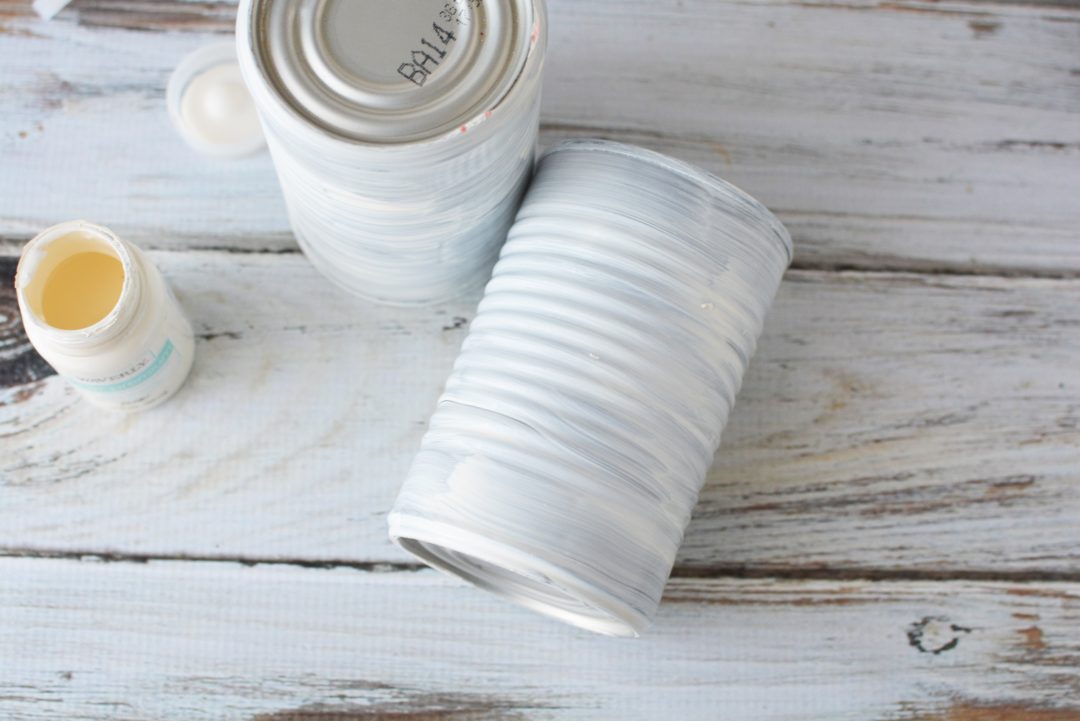 2. Cut a piece of burlap ribbon long enough so it wraps around the can. Secure with hot glue.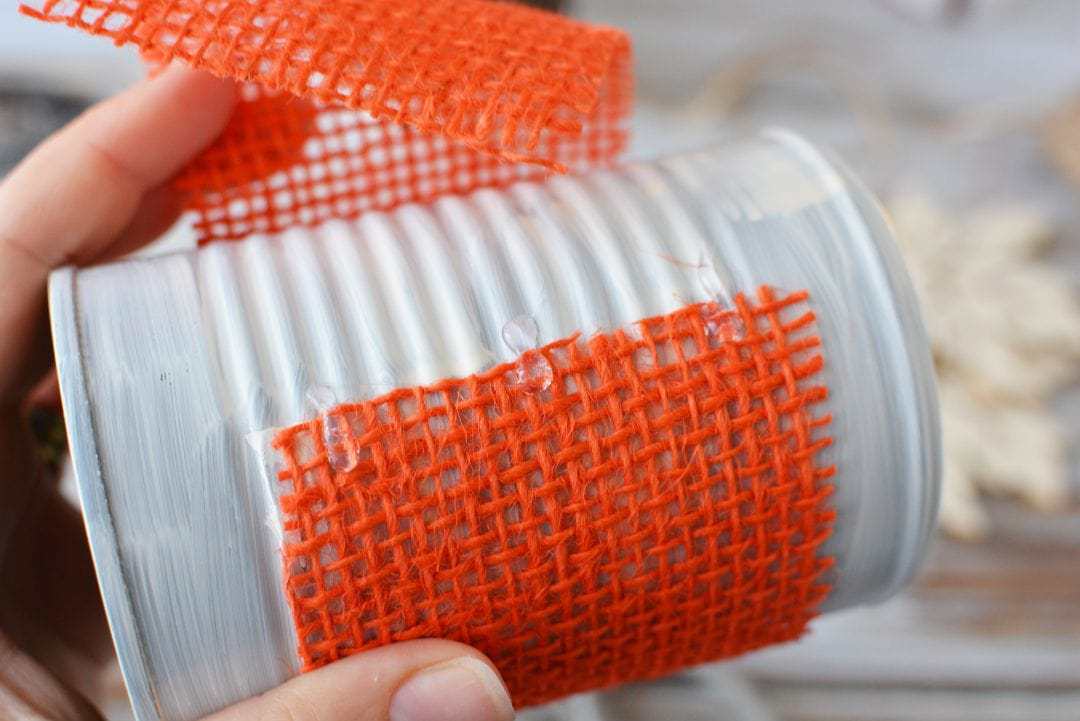 3. Wrap twine four times around each can, centering in the burlap.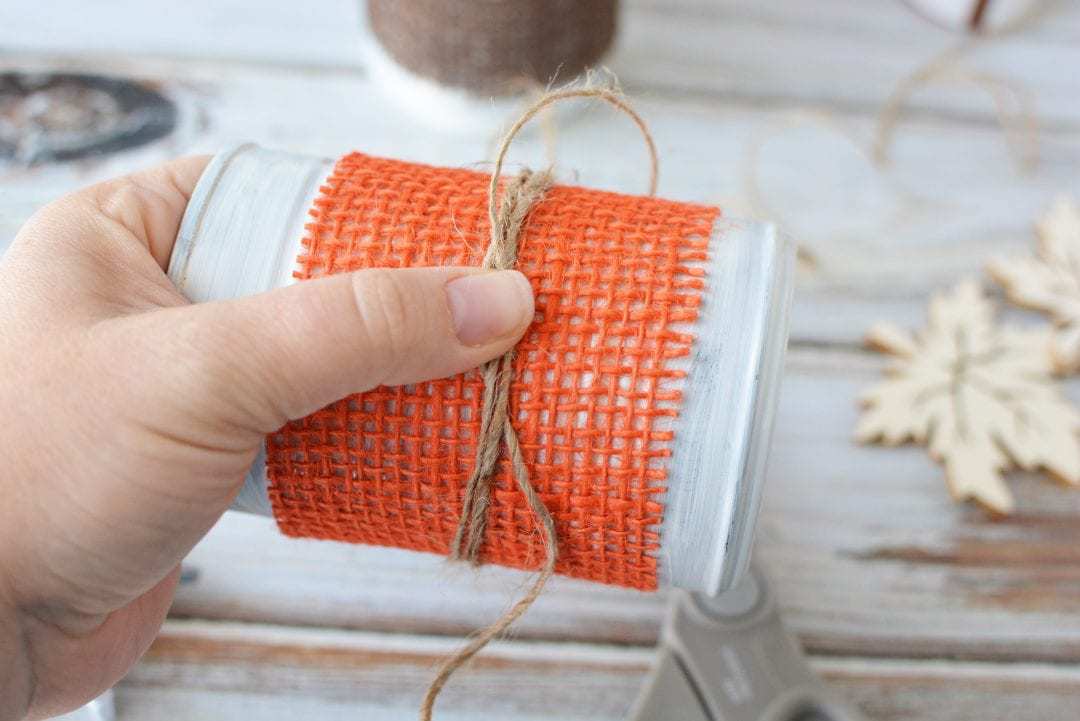 4. Secure in a double knot and leave ends long.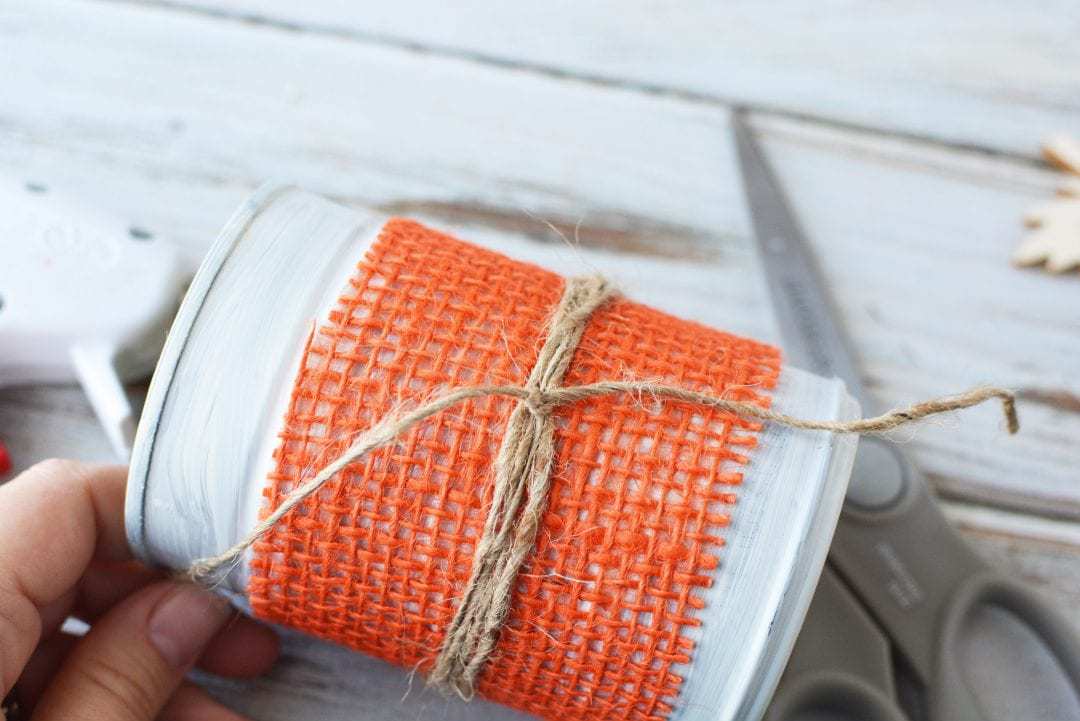 5. Add hot glue to one side of the wood leaf and secure it to the knotted area of the twine and burlap.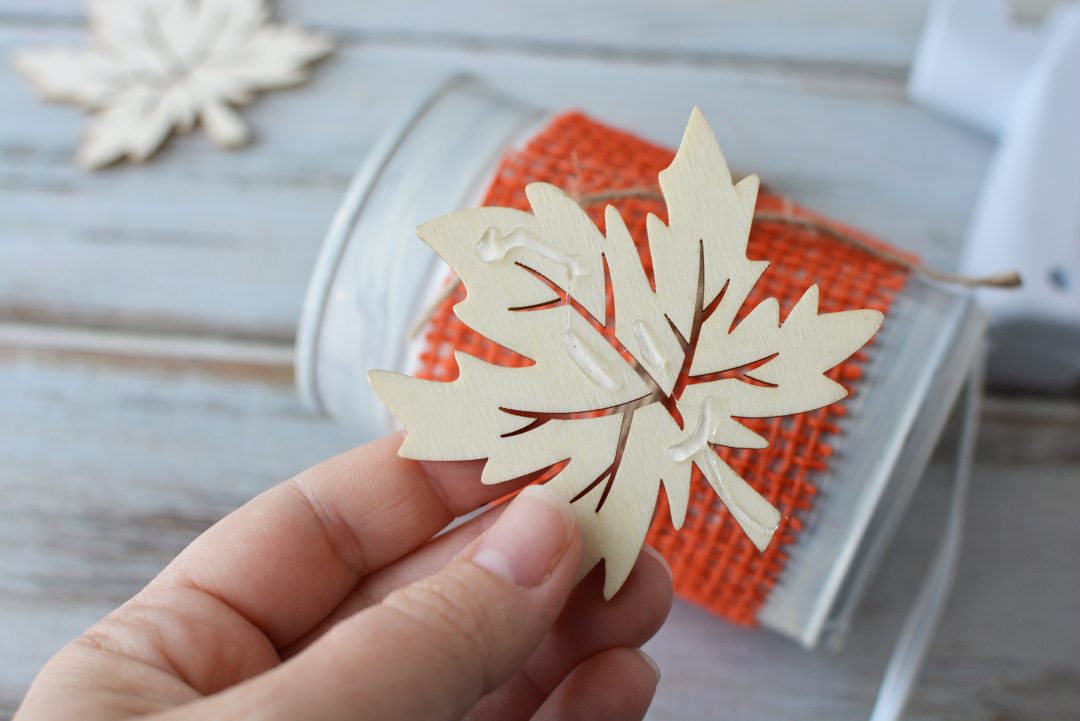 6. Repeat for the desired number of cans.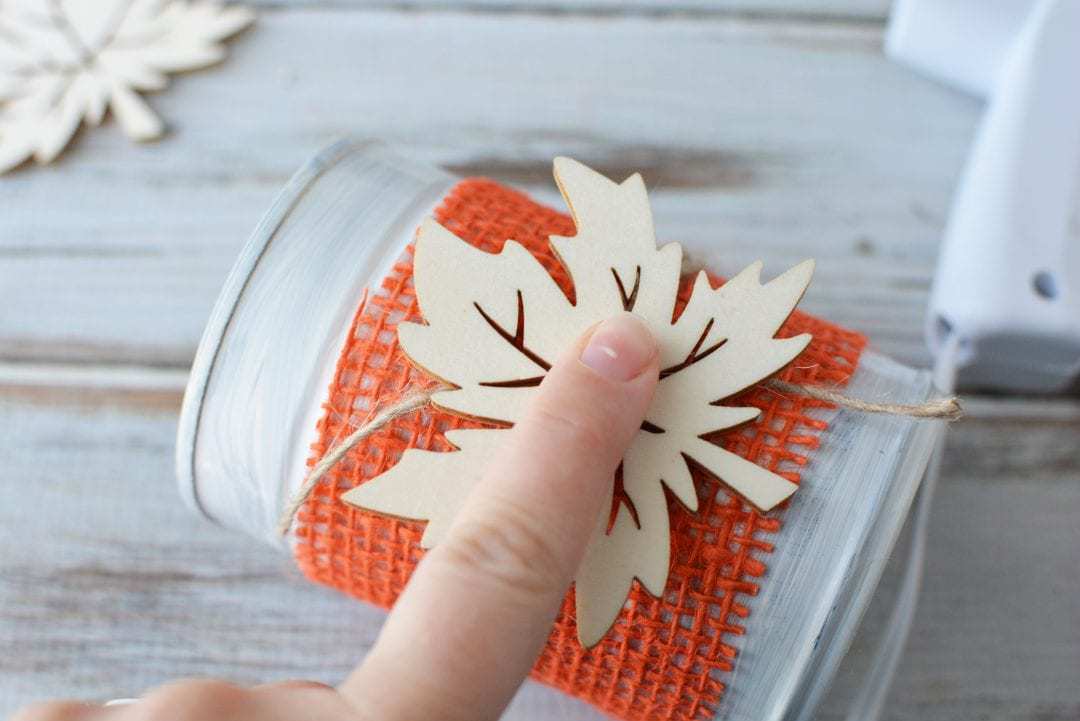 7. Fill cans with silk flowers.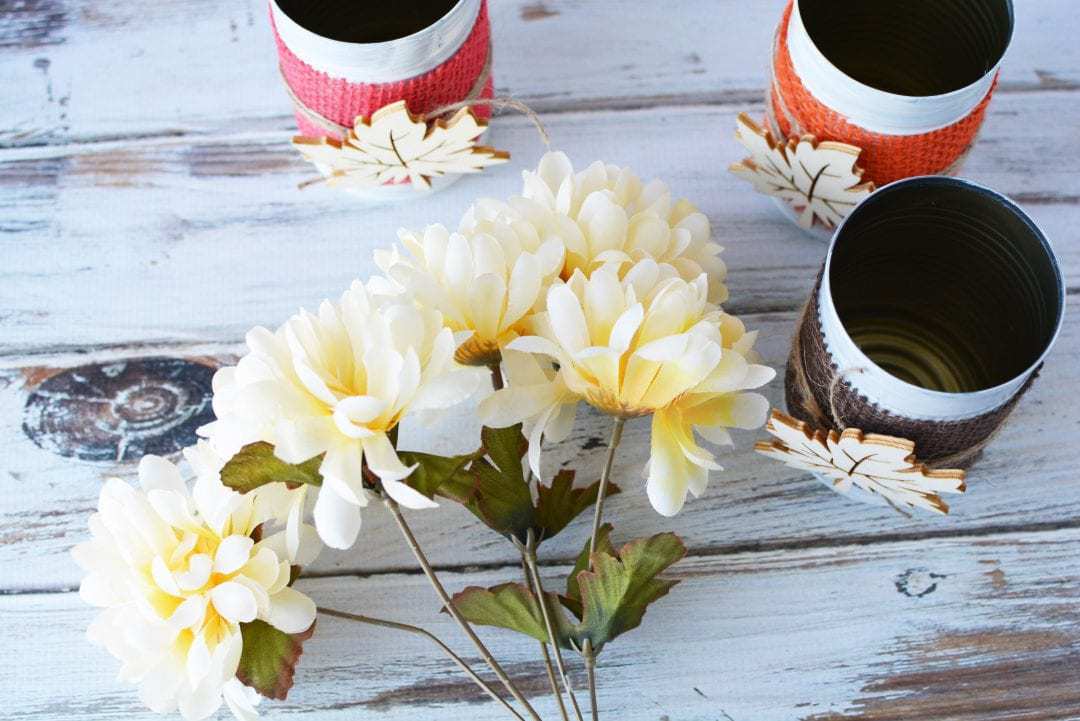 8. Display on your table.
You May Also Like These Fall DIY Decorating Ideas: