20 Christmas Tree Decoration Ideas
Decorating the Christmas tree is arguably one of our favorite activities during the holidays. Yes, I'm one of those people who adores Christmas and can't wait to decorate the entire house and go nuts. I love all the bright lights and shiny colors everywhere and it just adds to the exciting mood Christmas puts me in. I am not usually one to overly plan my tree decorating and we usually just put up the lights and ornaments we did the year before. However, I have a friend who decorates her tree a new theme every year and she does a gorgeous job. Then, I started looking at all these tree decorating ideas and it made me want to change things up. Although I haven't' decided if I will or not, I have gathered up all of my favorite Christmas tree decorating ideas to share with you. There are some decorating ideas in this list that made me sit and stare they were so beautiful. I love the creativity and most of all, the color schemes they use. It's amazing how adding a color or taking it away can change the mood of the Christmas tree itself. Anyways, I hope you enjoy looking at these amazing Christmas tree decorations just as much as I did.
from occasionallycrafty.com
from thecraftedsparrow.com
from thecraftedsparrow.com
from lovelyindeed.com
from yukikotsu.blogspot.ro
from landeeseelandeedo.com
from flamingotoes.com
from simpleasthatblog.com
from sugarbeecrafts.com
Floral Christmas Tree
from deliacreates.com
from maisondepax.com
from modpodgerocksblog.com
from designimprovised.com
from sugarandcloth.com
from lovelyindeed.com
from homeyohmy.com
from jaderbomb.com
from milk-shed.com
from everythingemilyblog.com
from ohohblog.com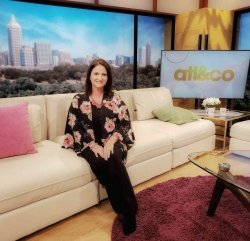 Winona Rogers is the author of Life Family & Fun a national blog focusing on parenting, easy recipes, Home & DIY, Lifestyle, Family Fun and Travel.Her site was nominated as the Top 10 Parenting Blogs in Atlanta, Top Disney Blog, Family Travel Expert and has been featured in media on 11Alive Atlanta & Company. In her spare time, she loves to travel with her family and cook. Winona and her husband have four children and five grandchildren living in Atlanta, Georgia.