Spending Disney World at Christmas is an amazing and memorable time. It's no secret that Christmastime is the most magical time to visit Walt Disney World. On top of the many year-round wonders, there is an added layer of fun and excitement that only the Christmas season can bring out.
Deluxe Disney hotels do their most to deck the halls and lobbies with festive garland, ribbon, lights, and Christmas Trees. The best part is the detailed and ornate gingerbread displays many of them include for guests to view. When you get into the parks at Christmastime, it's even better.
Related: Must-See Christmas Displays at Walt Disney World Resorts
It honestly feels like there are lights for miles as you walk around the park. (and honestly, there just might be!) While visiting Disney World at any time of the year is amazing, there's just something special about the atmosphere and ambiance that you have to experience for yourself at Christmas.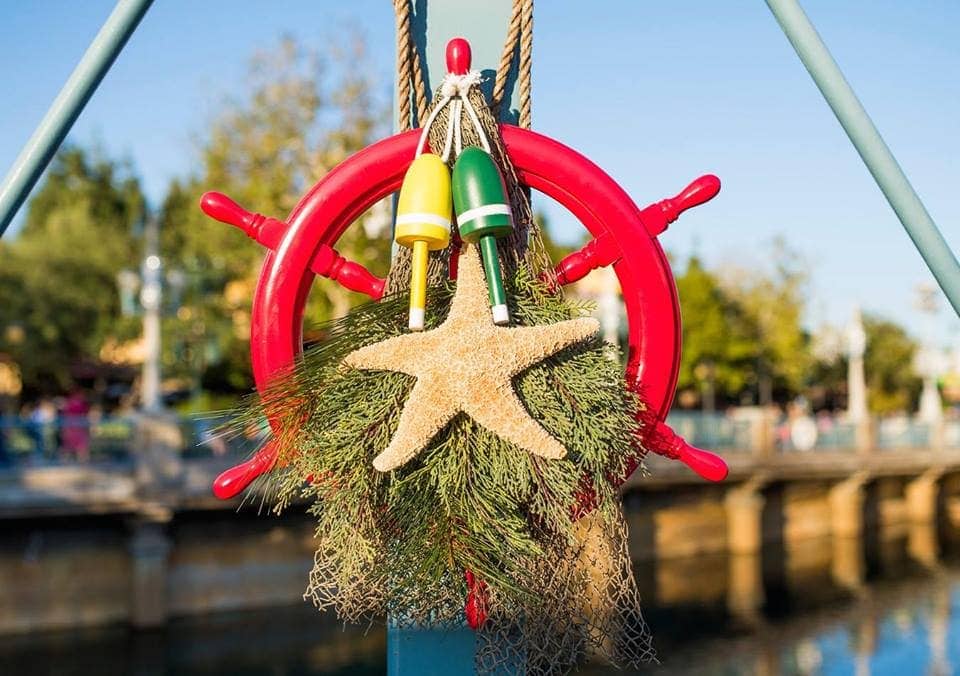 If you're planning to visit during Christmas at Disney World, here are a few of the holiday celebrations that you don't want to miss!
The Ultimate Guide to Disney World at Christmas – Decor, Celebrations, and Entertainment
There's no way possible to list out everything magical that happens there during the holidays…but this list can give you an awesome idea of all the activities that are going on throughout the Christmas season.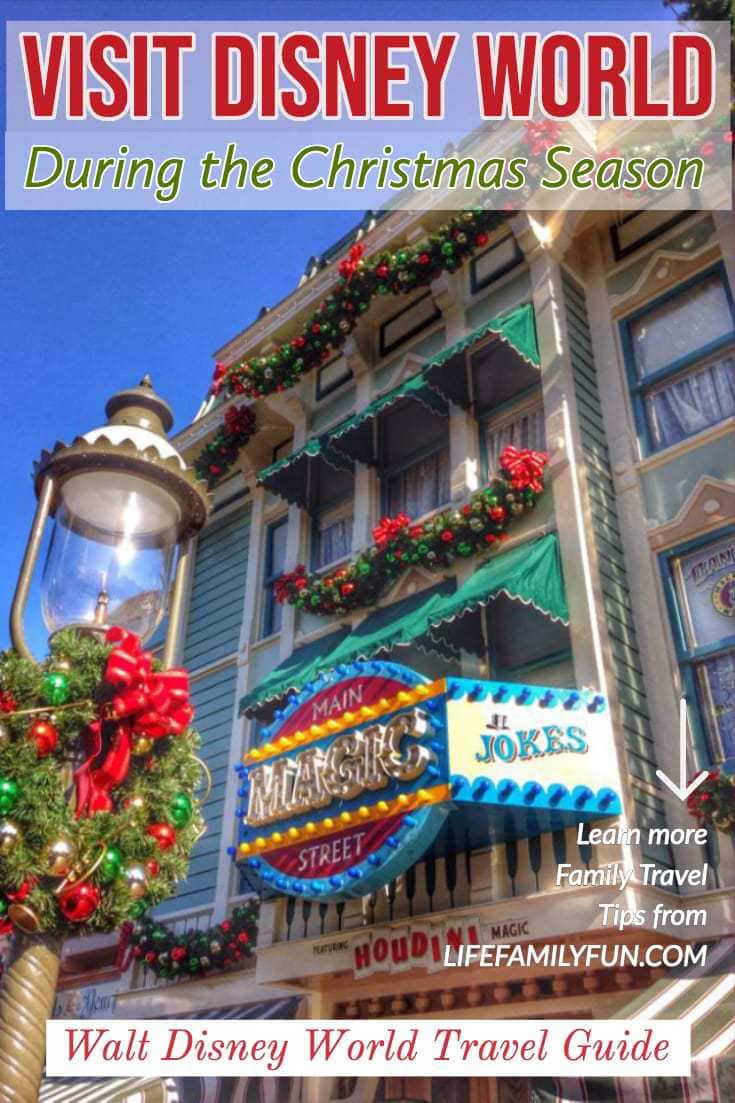 Mickey's Very Merry Christmas Party
Probably one of the more popular celebrations, this after-hours party in the Magic Kingdom which only occurs on select nights from November 8-December 22.

After this Christmas party, Christmas at Disney World continues until January. It's like the fun holiday season there never ends!
Make sure to buy Mickey's Very Merry Christmas Party tickets early. Prices start at $99 per ticket and if you are a DVC Member or Annual Passholder, you will receive a 10% discount.
Once Upon a Christmastime Parade
If you love parades, you won't want to miss out on this one. The Once Upon A Christmastime is a true Disney classic. This parade is exclusive to guests at Mickey's Very Merry Christmas Party until the week of Christmas when general guests can view it as part of the Magic Kingdom's normal operations.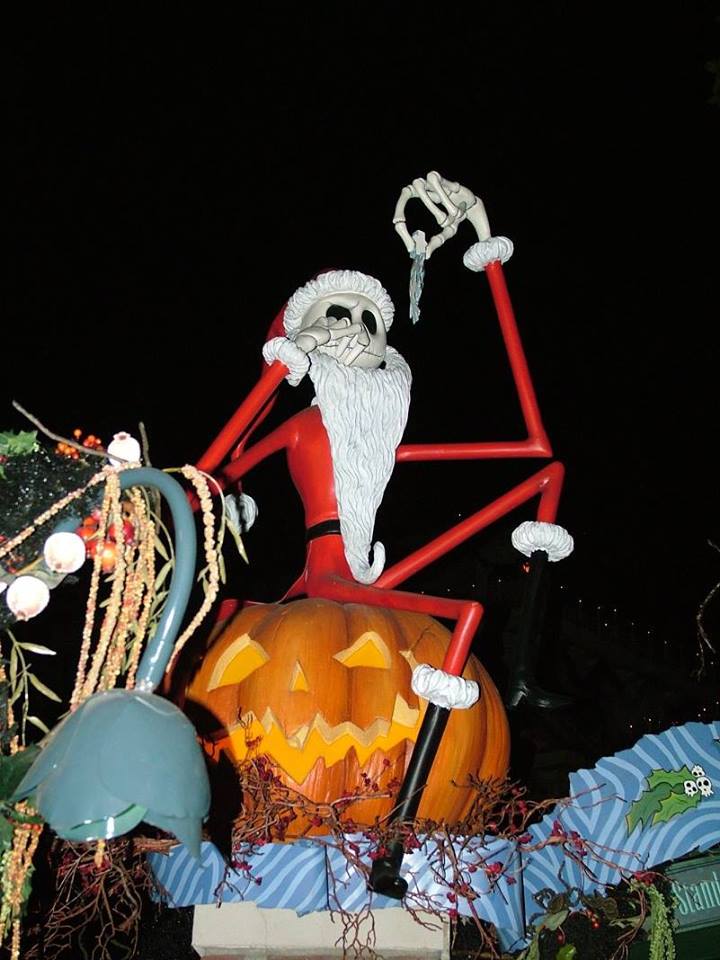 In the parade, you will see Mickey and friends dressed in festive costumes. (you should dress up as well and join in on the fun!)
Make certain that you stay until the end because bringing up the rear float in the finale is Santa Claus himself. Arrive early and secure a spot as viewing areas become scarce. You seriously don't want to miss out on this parade!
Mickey's Most Merriest Celebration
Right in the heart of Disney World, you'll find this amazing music-filled castle show. It's actually one of the biggest shows in the park so I highly recommend that you do what you can to watch it.
After all, with a name like "merriest celebration", you really don't want to leave the Disney grounds without seeing this show.
Totally Tomorrowland Christmas
Tomorrowland is a recurring show that brings out the best in characters such as Stitch, Buzz Lightyear and Mike Wazowski.
Children (and adults!) tend to love this show because it's showcasing the "lesser-known" characters than the traditional Disney ones such as Mickey Mouse, Goofy, etc.
Club Tinsel
Get your dancing shoes ready because Club Tinsel is the place to be. Who knows who will show up but there's a good chance that you'll be able to boogie and bust some moves with a wide variety of Disney characters!
A Frozen Holiday Wish
This show brings the movie Frozen to life…right before your very eyes, you'll watch as the Cinderella Castle transforms into an ice-covered, fully illuminated vision.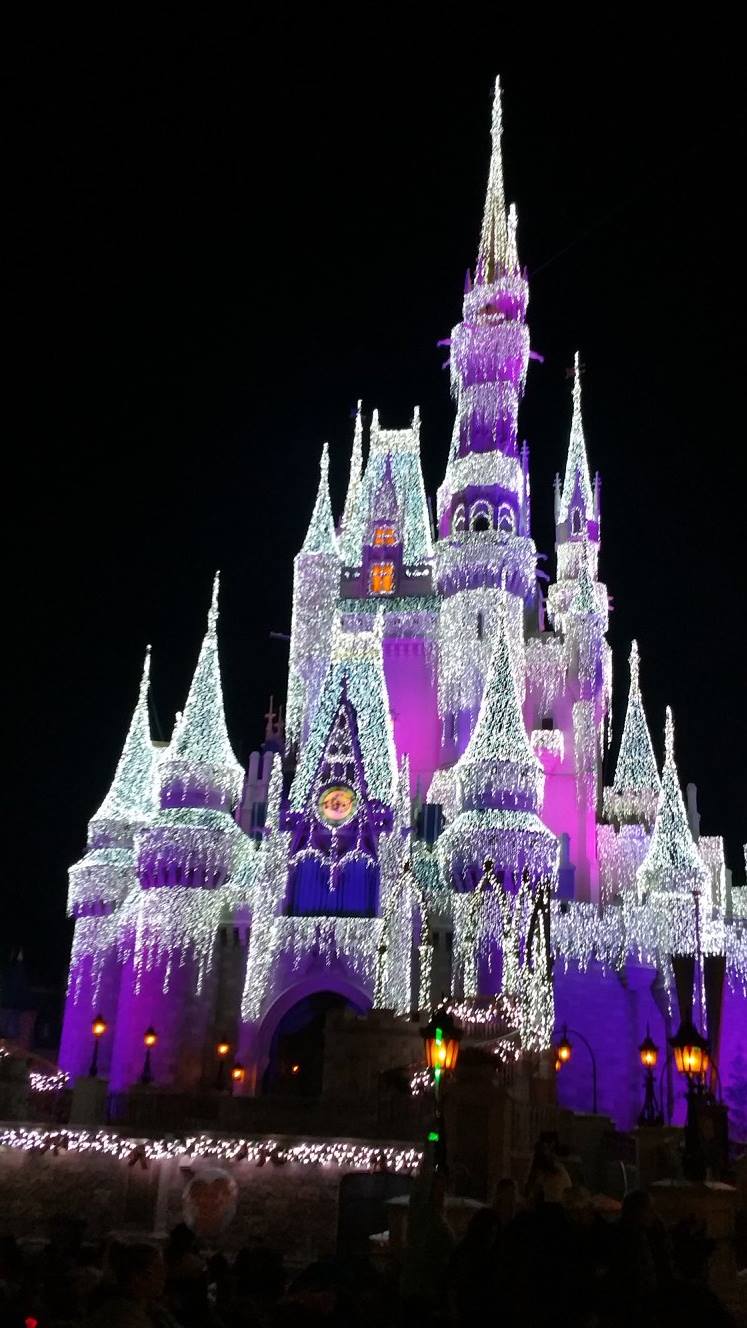 It's almost too good to be true…but I can assure you that it happens successfully year after year.
Minnie's Wonderful Christmastime Fireworks (NEW)
Who says the fireworks are just for the 4th of July? The 2019 Mickey's Very Merry Christmas party brings something new to Christmas at Disney World this year!
Minnie Mouse gets a celebration of her own in the form of a fireworks show filled with holiday medleys and climactic fireworks. For an added cost you can view the fireworks from Tomorrowland Terrace or Plaza Gardens during the dessert party. (totally up to you to make that splurge as this is the first year and there are no reviews on it as of yet)
Holiday Treats
Another highlight of visiting Mickey's Very Merry Christmas Party during Christmas at Disney World is the complimentary goodies that you can get all over the park.
You just might give Santa a run for his money on the sweet treats that can be consumed in one day…talk about a tasty treat waiting around every corner.
There are even special seasonal treats you can't get any other time in Walt Disney World.
Jingle Cruise
Ready to laugh till your side hurt and your tummy is jiggling like a bowl full of jelly? The Jingle Cruise is a fun overlay that adds some Christmas humor to the skipper led river tour. The Skippers will "sleigh" you with a new holiday script.
Festival of the Holidays
Most people know this by its other name, the "Epcot Winter Festival". It features international holiday celebrations and decor as well as different cultural representations of Father Christmas. It's actually really cool to see how different counties celebrate Christmas without actually having to travel and visit there.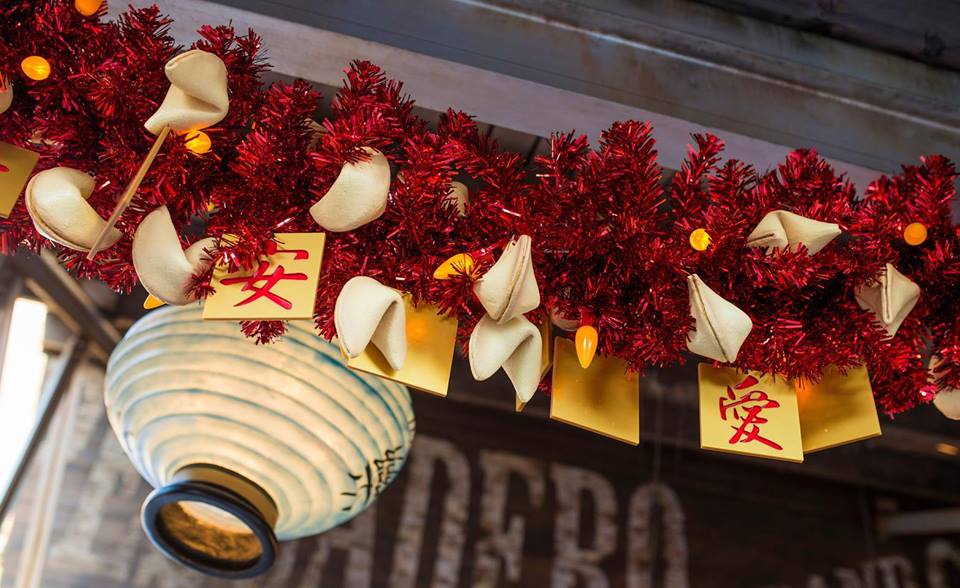 The festival has the same entertainment, food, and fun as the other International Festivals do throughout the year.
Holiday Kitchens
Just like the global marketplaces of the Food and Wine Festival, Holiday Kitchens will be dispersed around Epcot with small plates and drink pairings for purchase as you make your way around the park.
Arrive hungry because there is so much holiday goodness to taste! This is probably one of the easiest ways to treat your taste buds to all the variety of flavors that Disney World has to offer.
The Holiday Kitchens will feature new twists on traditional holiday favorites from countries around the world.
Candlelight Processional
The Candlelight Processional is unlike any other musical sound you've probably ever heard. Nightly at the American Gardens Theater, a full choir is met with a 50 piece orchestra and a celebrity narrator to impart the story of Christmas as told in the Bible.

So far, Neil Patric Harris, Whoopi Goldberg, Gary Sinise, Pat Sajak, Steven Curtis Chapman, and Edward James Olmos are scheduled to perform. Now that's a lineup of actors and actresses that you don't want to miss!
Joyful Vocal Ensemble
It's no stretch of the truth to say that Disney World is filled with all kinds of music during the holiday time.
Songs of the Holidays fill the air in the style of Gospel and R&B at the Future World Fountain Stage. The musical entertainment features Christmas and Kwanzaa songs.
Arrive and join in on the classic hits of the Christmas season by swaying and singing in place!
Chip 'n' Dale Christmas Tree Spree
One of the biggest hits for kids at Disney World during the Christmas Season is the Christmas scavenger hunt around World Showcase.
You can even purchase a map and stickers and help Chip and Dale locate ornaments for their Christmas tree…and once done, the kids can return their completed map for a prize.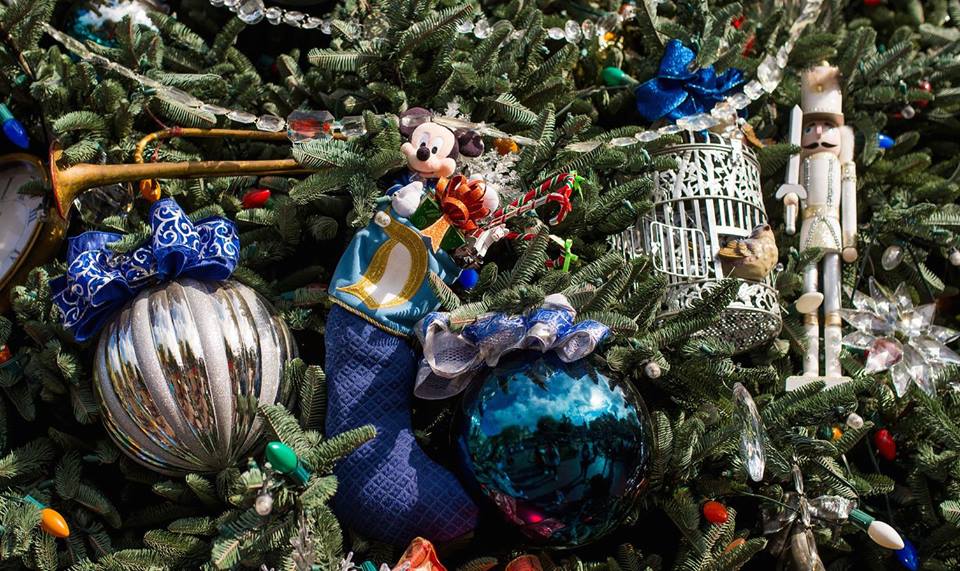 It's a great way to see a ton of cool sights quickly and keep the kids moving and active!
Disney World Christmas at Hollywood Studios
Don't forget about all the holiday magic at Hollywood Studios during the Christmas season as well! I highly recommend checking these out in addition to the ones offered at Disney World.
Jingle Bell, Jingle Bam!
One of the most exciting and memorable Christmas shows during Christmas at Hollywood Studios is the Prep and Landing inspired fireworks and projection show in front of the Chinese theater.
It's loud, it's fast-paced and it's certain to be a win! When there are fireworks involved, you know it's going to be good.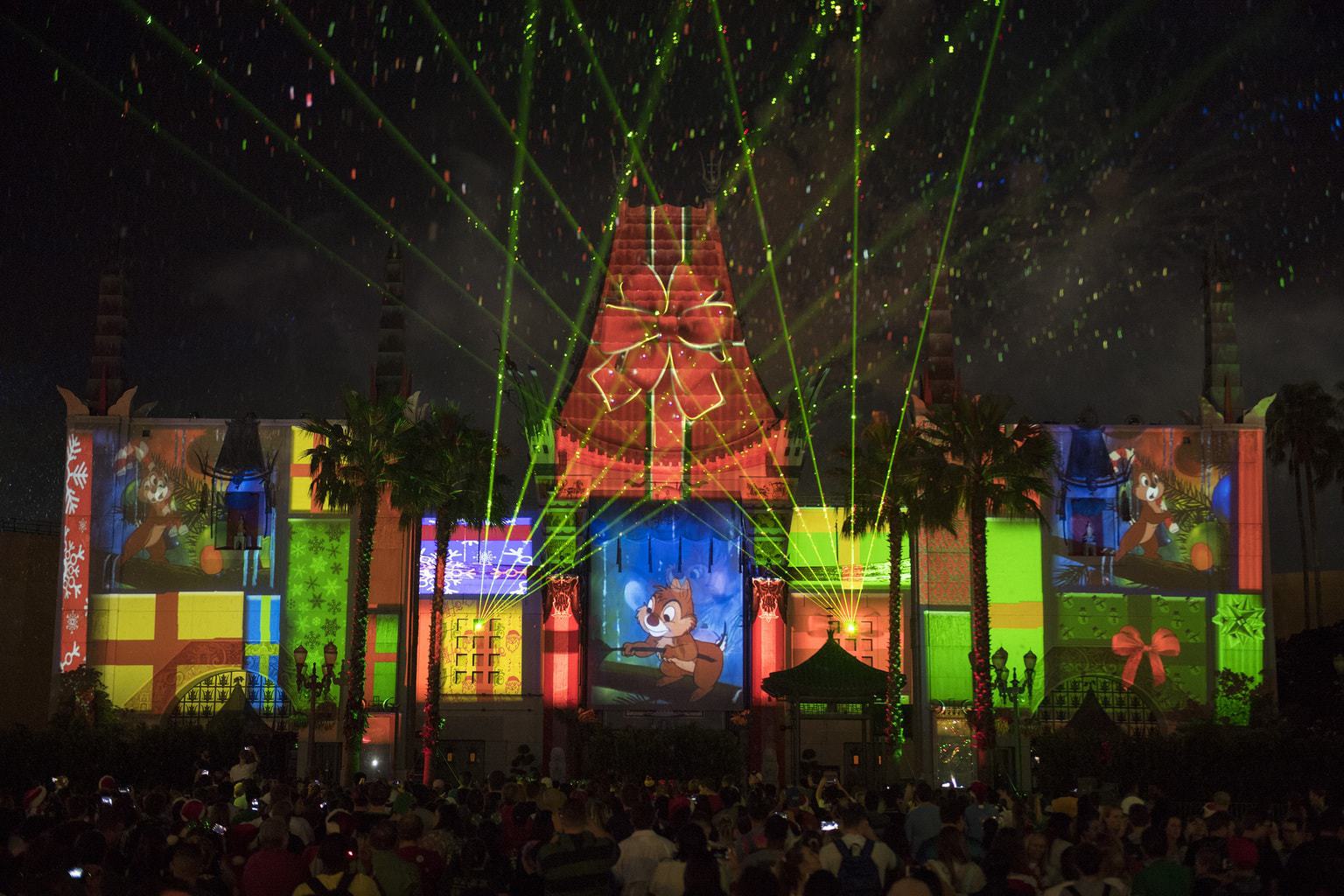 In the formatted montage show Lanny and Wayne seek out Santa and scenes from Bambi, Mickey's Christmas Carol, Beauty and the Beast and more become part of the action.
Seasons Greetings
Located on Sunset Boulevard, there's another exciting show that is displayed over the Hollywood Tower Hotel.
Billboards come to life, and various Disney characters share stories as the Tower of Terror becomes an animated illustration for stories from Mickey and Minnie, the Swedish Chef, Olaf, and everyone's favorite Toy Story pals.
It's an awesome way to see a large variety of characters in a short amount of time. Plus, it's really engaging and fun, too!
Disney's Animal Kingdom
For the first time ever, Disney World Animal Kingdom will feature holiday decor from every land.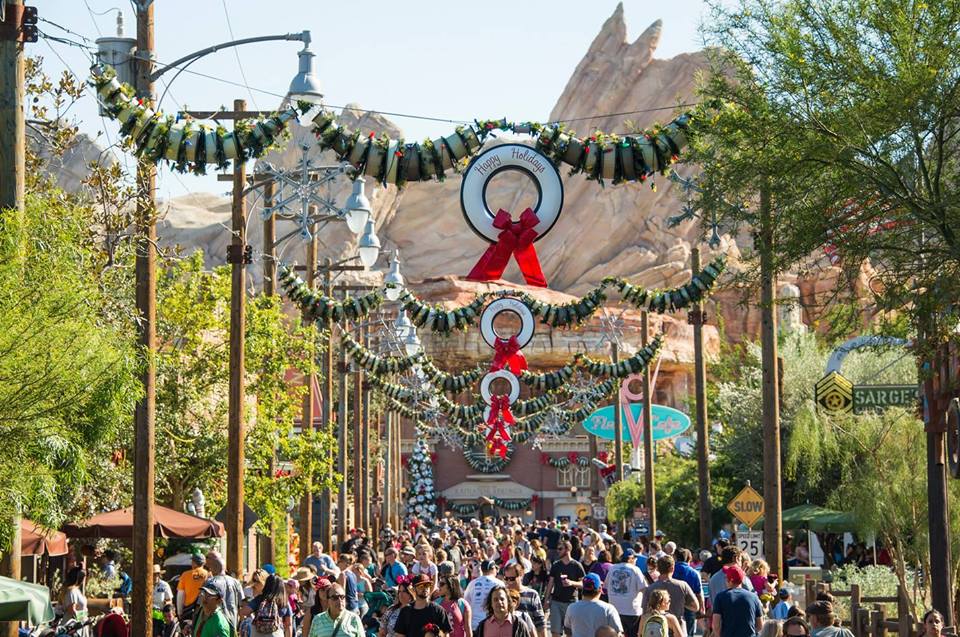 If that isn't cool enough, there will be a Christmas village on Discovery Island that will be adorned with garland and lights, bird lanterns and animal designs scattered all over the rooftop.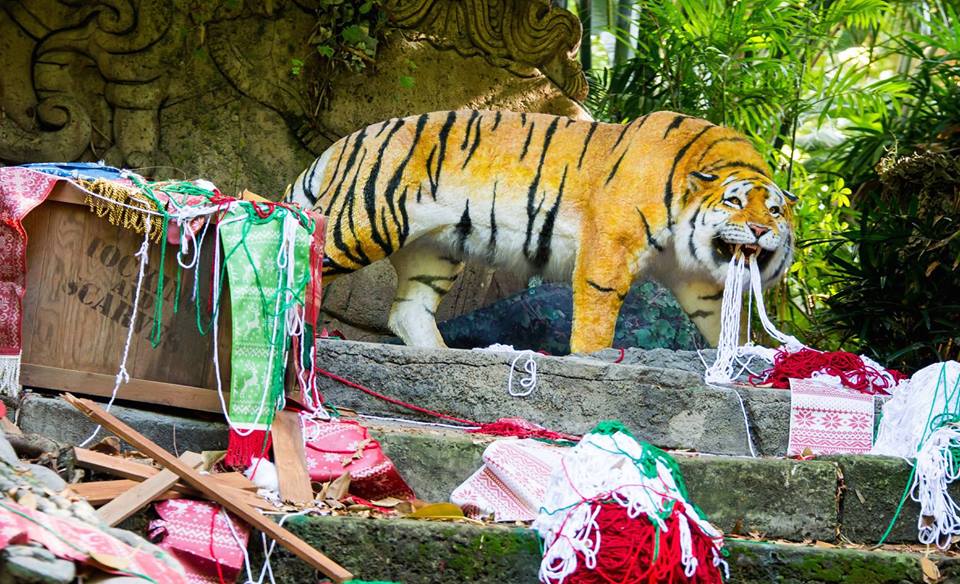 A nighttime projection show, Tree of Life Awakenings, will tell various winter tales as well so prepare to see this holiday special during the day and at night!
Related: Rivers of Light at Disney's Animal Kingdom
Disney Springs at Christmas
One thing that I've noticed is that every year the Christmas Tree Trail at Disney Springs gets bigger and bigger. The self-guided tour through a variety of inspired tree decorations is one of the best ways to spend an evening during Christmas at Disney World.
Each and every tree has a different theme, so it is always fun to see what is next. Plus, carolers spread cheer in the open-air mall, and Santa meets guests at Days of Christmas in the only non-theme park Santa Location.
Related: It's Officially Christmas at Disney Springs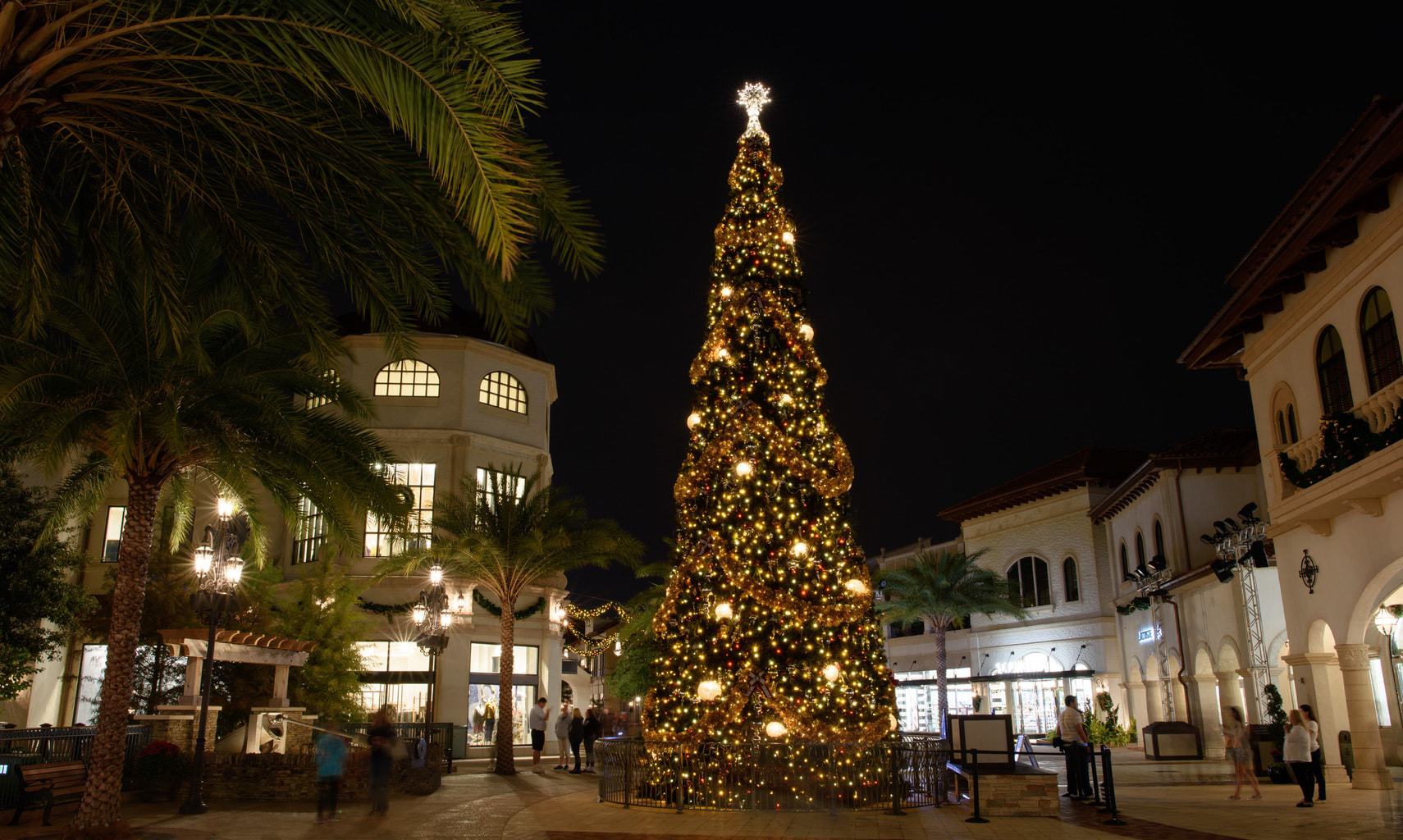 A virtual queue lets you explore Disney Springs while you wait for a text to return. When Santa is busy, Santa Goofy steps in to take his place.
Have I mentioned that there really isn't a dull moment at Disney World during Christmas?
Literally, every hour of every day offers an exciting adventure or show to see and love. What this means for you and your family is that the holiday season feels as if it's extended by several days.
More days for Christmas? That's never a bad idea!
If you choose to spend the holidays at home, check out these Disney gift ideas from furniture.com.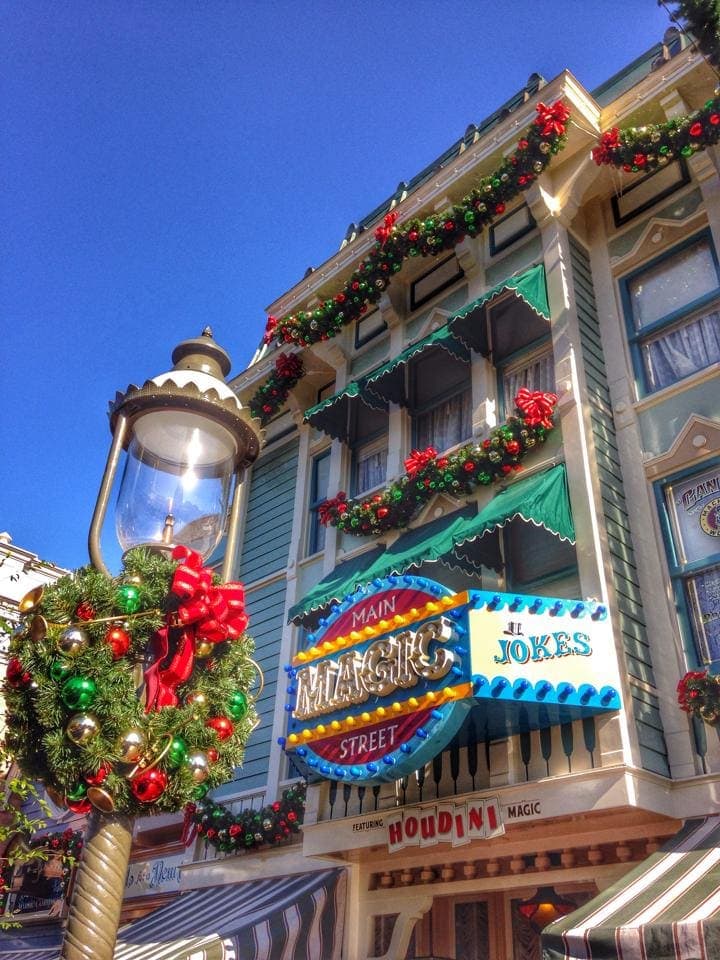 Pin for Later: