I love the holidays and I especially love to travel, but the thought of flying anywhere around the holidays makes me crazy. The airlines know that people want to go home, so guess what? Of course, they raise the prices.  You don't have to pay full price for a holiday flight.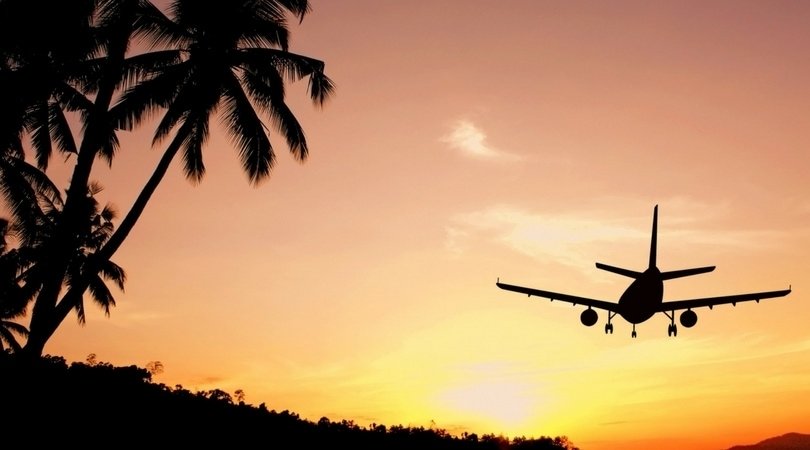 6 Tips For Finding Cheap AirFare During the Holidays
Buy Early
If you are a planner like me, then I suggest buying your ticket early. You are more likely to get a cheap holiday flight when you buy in advance, then when you buy last minute. While this may take a bit planning, it still is ensuring that you pay the cheapest price for a ticket.
Check out CheapAir
This website is new to me, but looks promising.  CheapAir tells you when the best days are for buying airplane tickets. It's full of tips and tickets. You can search for flights, hotels, and even cars. It even has a part of the website that tells you what the average ticket is for that day!


Be Flexible with Your Travel Dates
While I typically do not travel long distance over the holidays, common sense says to be flexible with your travel dates. If you're stuck with traveling on certain days, you are going to pay a lot more money. This is especially true if you are trying to travel on the weekends. Also, skipping traveling on the actual holidays helps. Try to avoid traveling on actual Thanksgiving or Christmas to avoid paying top dollar for a plane ticket.
Check Various Airports
If you're willing to travel a bit to get to the airport, then don't just go with the first one you find. Check the different airports. For example: you may have to travel 2 hours to get to the airport, but it could be a $200 price difference to go this route.
Go Through the Airline Directly
Sure, using other websites for searching for that cheaper price may seem like a good idea, but you may strike a better deal by going to the actual airline's website. Sometimes the airline throws specials and deals that you won't be able to find anywhere else. Before you hit the "buy" ticket, do your research.
Save Those Airline Miles
Those sky miles really do add up!
Related: Southwest Companion Pass
I personally look at all avenues before I buy any holiday airplane tickets. Sometimes the prices go up for no reason. Make sure you try these avenues before clicking BUY this holiday season.
Have you purchased your holiday airfare yet? What tips can you share?
LifeFamilyFun is always in search for the best travel tips, family fun, and new adventures!  Reach out to us for your next travel story!