Movie Night with the Girls – How to Make it Wonderful #WonderWoman
Disclosure: This shop has been compensated by Collective Bias, Inc. and its advertiser. All opinions are mine alone. #WonderfulMovieNight #WonderWoman
Movie night with the girls is one of my favorite ways to kick back and relax as a human and not a mom. Don't get me wrong. I love being a mom. That being said, sometimes it's nice to have an evening that's free of messes, crayon drawn onto something, whining, arguing, or watching another kids' movie for the trillionth time. Yes, a good movie night with my ladies is always welcome.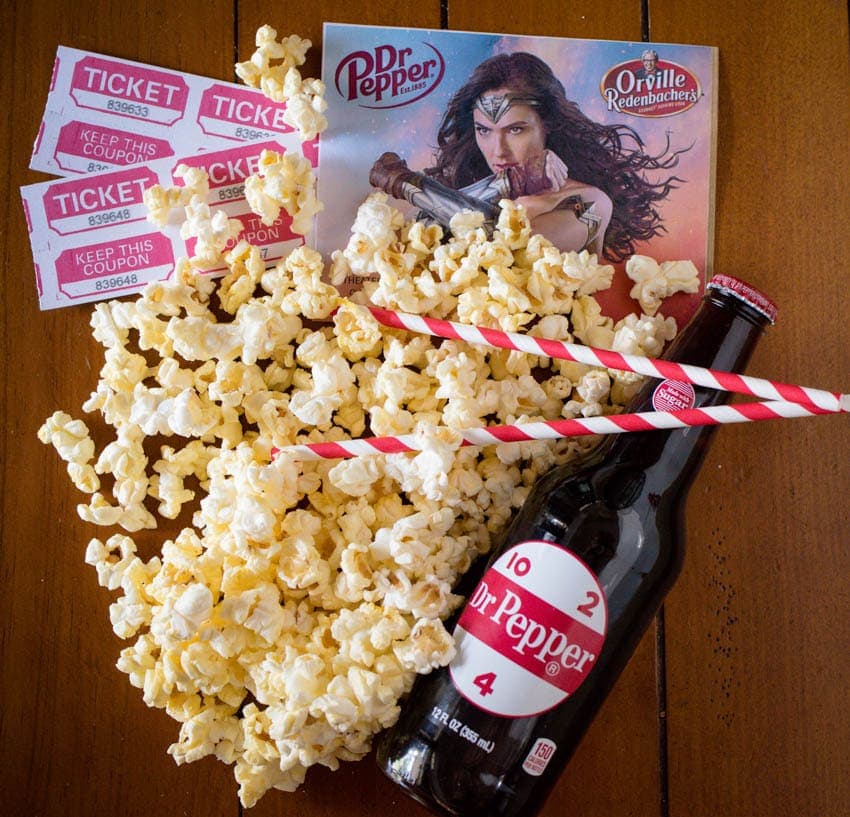 How to Host a Great Movie Night
When I go to a movie night at a friend's house, I always bring over some sort of treat. It's just a nice way to let the girls know that I was thinking about them as much as I was about an kid-free evening. When I host a movie night, I like to do it up right for just that same reason.
Kroger, Dr Pepper®, and Orville Redenbacher's® know how important it is for us moms to have some down time. That's why they're partnering with Wonder Woman to help us all celebrate the Wonder Woman (or women, depending on how big your circle is) in our lives with great refreshments for the classic girls night in – movie night!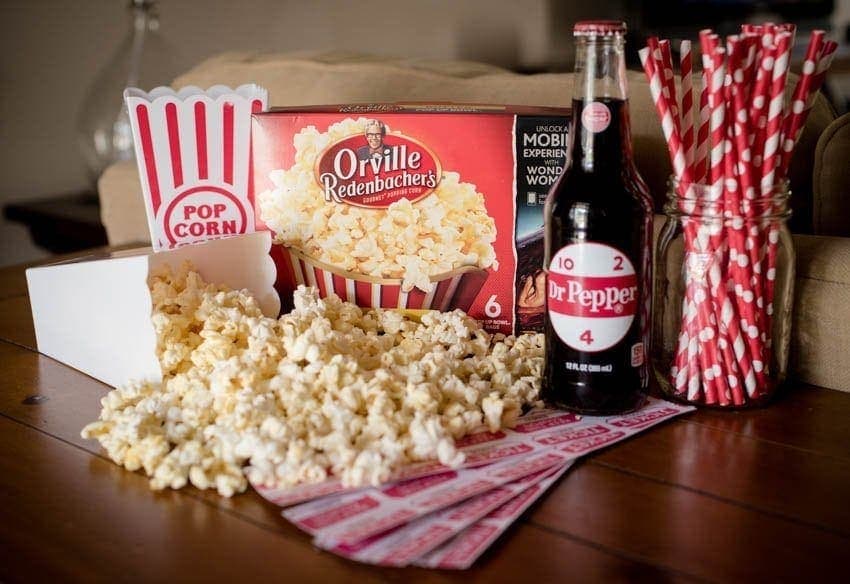 RSVP, Please
Before you can even have a movie night, you have to know who's coming. I get in touch with everyone who usually comes to our girls night, and I ask for an RSVP. Does that sound a little over the top for a girls night? Maybe. But it's always nice to know exactly how many people are coming, so I know how much snacks to have on hand.
A Good Movie
What movie-centric girls night in would be complete without the actual movie? When I host our movie get together, I get in touch ahead of time with everyone who's coming, and I give them three choices for the movie. The majority wins, and that's what we watch. It's an excellent, diplomatic way to pick the movie BEFORE it's actually time to watch. Otherwise, you can spend all night just trying to decide on what to put on.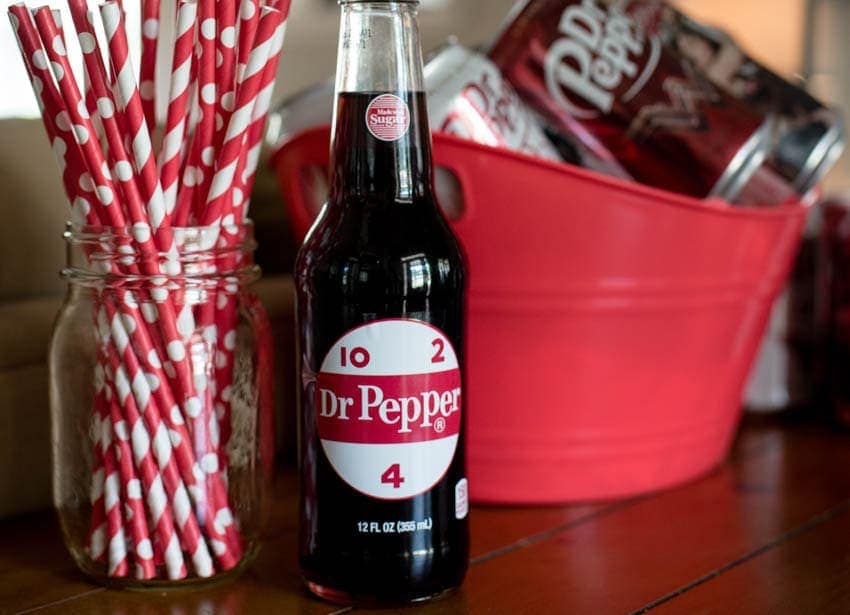 An Empty House
I clear the house when it's my turn to host movie night. No husband and no kids. We both win on this one, because my husband usually takes the kids out for something to eat, then to the theater, and then wherever the road takes them. I have my night. They have an adventure. Most importantly, my friends have a movie night free of interruptions and children running through the living room asking for water and their sibling to stop standing so close to them. LOL
Projectors For the Win!
If you have a large enough wall to accommodate it, get a projector. Nothing makes movie night more incredible than a big, and I mean BIG, screen. You can find some super nice projectors at a certain blue and yellow big box electronics store. They make watching movies in your home absolutely epic.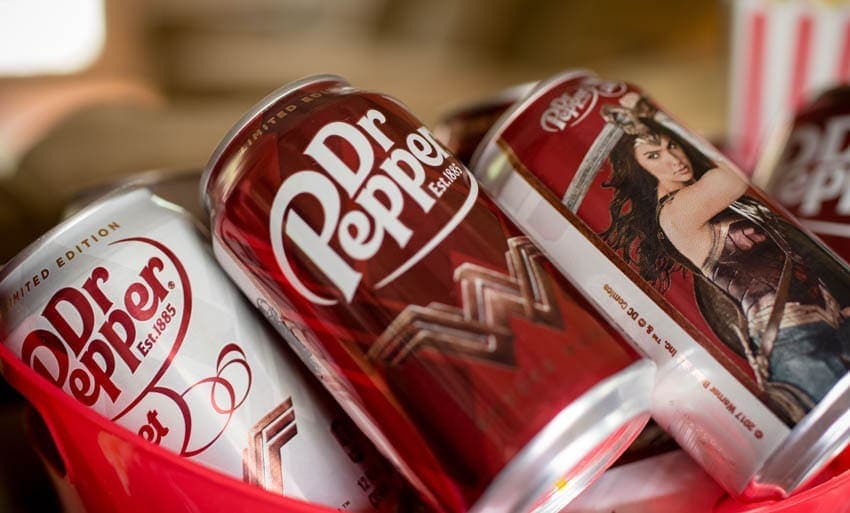 Great Snacks
No movie night can be without yummy snacks. That's why I stock up on Dr Pepper and Orville Redenbacher's® popcorn at Kroger before any girls night in, but ESPECIALLY for movie night with the girls. I mean, come on, nothing is more classic movie time than pop and popcorn. Pop, popcorn, and a great movie is the entertainment trifecta! I especially love to stock up on Dr Pepper brand because I have some girlfriends who are staying away from sugar. We all know that Diet Dr Pepper is the ONLY diet drink on the market that tastes just like the original, so it's the perfect choice!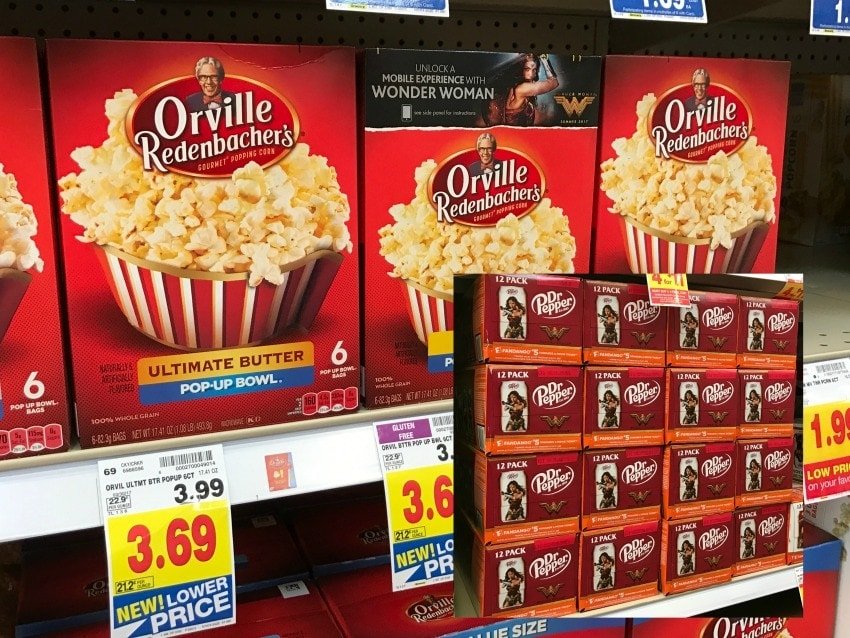 Movie Night Now and This June with Wonder Woman and Kroger
Head to Kroger to stock up on Dr Pepper and Orville Redenbacher's® for a great movie night with the girls now. Before you head out, don't forget to print this coupon. Save $2.00 on Orville Redenbacher's® Popcorn and Dr Pepper® Soda when you buy ONE (1) Orville Redenbacher® Popcorn, any variety (6pk) and ONE (1) Dr Pepper® Soda any variety (.5L 6 pk)  Expires 5/21/2017 Limited Time Offer; while supplies last.
Then, make sure you head to your local theater on June 2nd to see Wonder Woman in theaters for an epic movie night later, as well! With Kroger, Dr Pepper, and Orville Redenbacher's®, you can have the best movie night ever. And don't forget Wonder Woman will be in theaters everywhere June 2nd!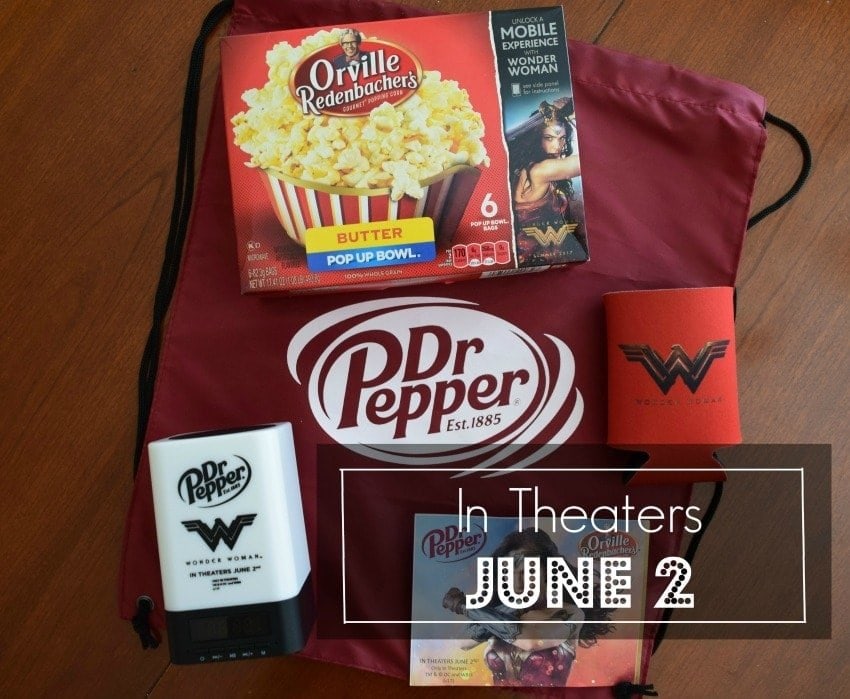 #WonderfulMovieNight Sweepstakes
No Purchase Necessary, Twitter A/C Req'd.,50 US/DC only, 18+, Ends 5/21/17. Rules: https://gleam.io/f6gdL/wonderfulmovienight-sweepstakes
Pin For Later: