C'mon friends, sing it with me…"It's supercalifragilisticexpialidocious, even though the sound of it is something quite atrocious"…This song means one thing, and one thing only. Disney's "Mary Poppins Returns" is happening, and Disney fans all over the world couldn't be more excited. (myself included!)
Who hasn't fallen in love with this classic movie? Growing up, I would sit and watch it and be mesmerized by Mary Poppin's "magical abilities". I can still remember the dance numbers and the songs as well, and I can't wait to see how Disney recreates those wonderful scenes. Luckily, we won't have to wait long because "Mary Poppins Returns" is opening in theaters is just a few short weeks! (December 19th!) Talk about a true treat for families to enjoy together during the holiday season!
Disney's Mary Poppins Returns Is Full of Music and Magic
Disney's "Mary Poppins Returns" stars Emily Blunt ("A Quiet Place," "The Girl on the Train") as the practically-perfect nanny with unique magical skills who can turn an ordinary task into an unforgettable, fantastic adventure. In this all new original musical and sequel, Mary Poppins is back to help the next generation of the Banks family find the joy and wonder missing in their lives following a personal loss. The enigmatic nanny is joined by her friend Jack, played by Lin-Manuel Miranda ("Hamilton," "Moana"), an optimistic street lamplighter who helps bring light—and life—to the streets of London.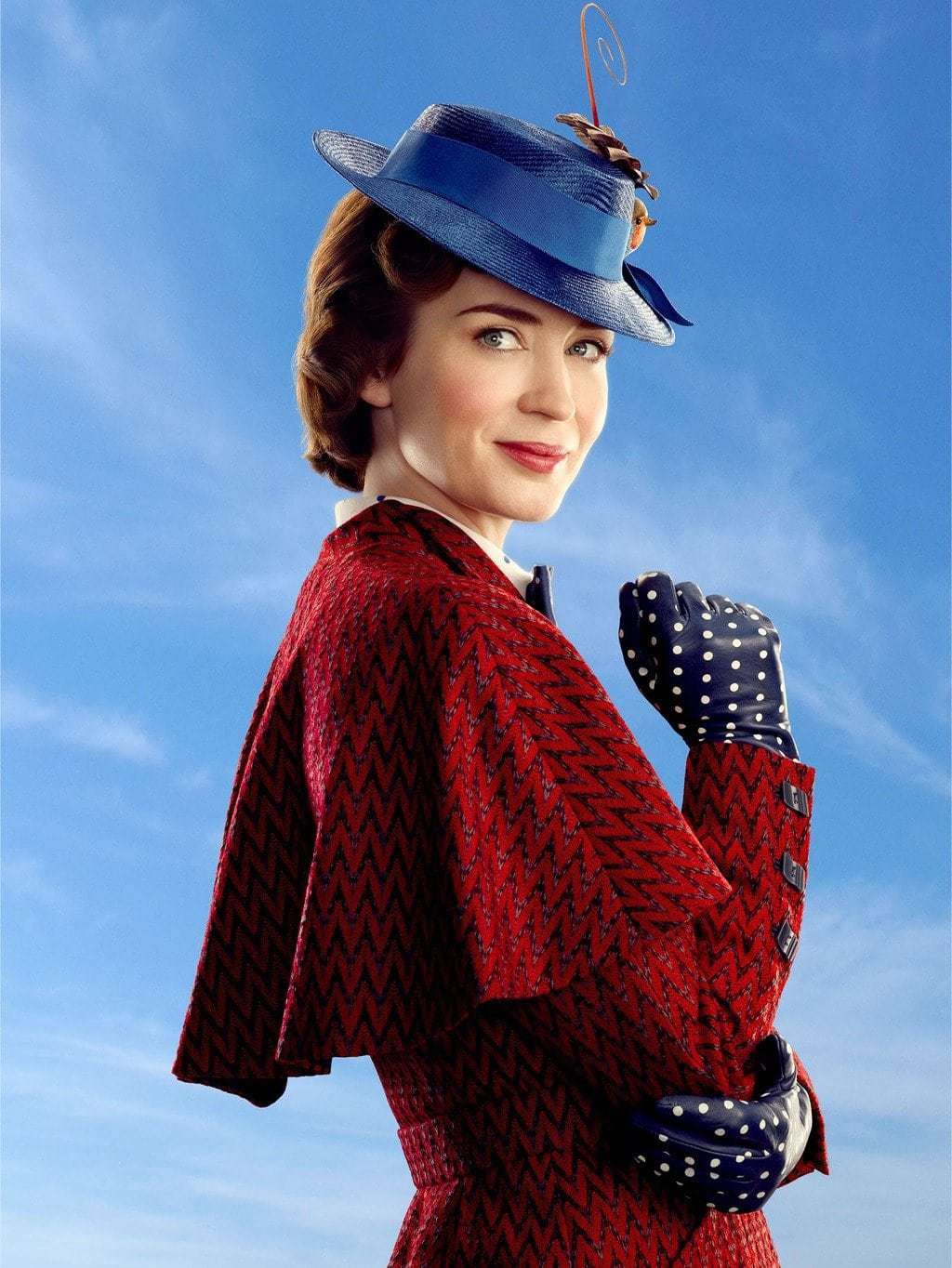 Jump into the holiday season with Walt Disney Studios' latest release MARY POPPINS RETURNS (PG), landing in theaters everywhere on Wednesday, December 19, 2018.
Full of music and magic, MARY POPPINS RETURNS is sure to be an experience you won't want to miss.
Mary Poppins Official Trailer:
Facebook: @MaryPoppinsReturns  Instagram: @MaryPoppinsReturns
#MaryPoppinsReturns
The promotional screening has been tentatively set for Monday, Dec. 17 at 7PM at Regal Atlantic Station in Atlanta. Life Family Fun has an allotment of Passes: 5 "Party of 4" codes (20 seats total). Giveaway ends December 13, 2018.
a Rafflecopter giveaway

Must be at least 18 years of age. Atlanta residents only within 75+ mile radius of location of theatre. For your convenience, we have set up Rafflecopter to help us manage the whole process smoothly. I was not compensated for this posting. Permission to use photos.
Mary Poppins Returns Poster: