A Letter To My Teenage Son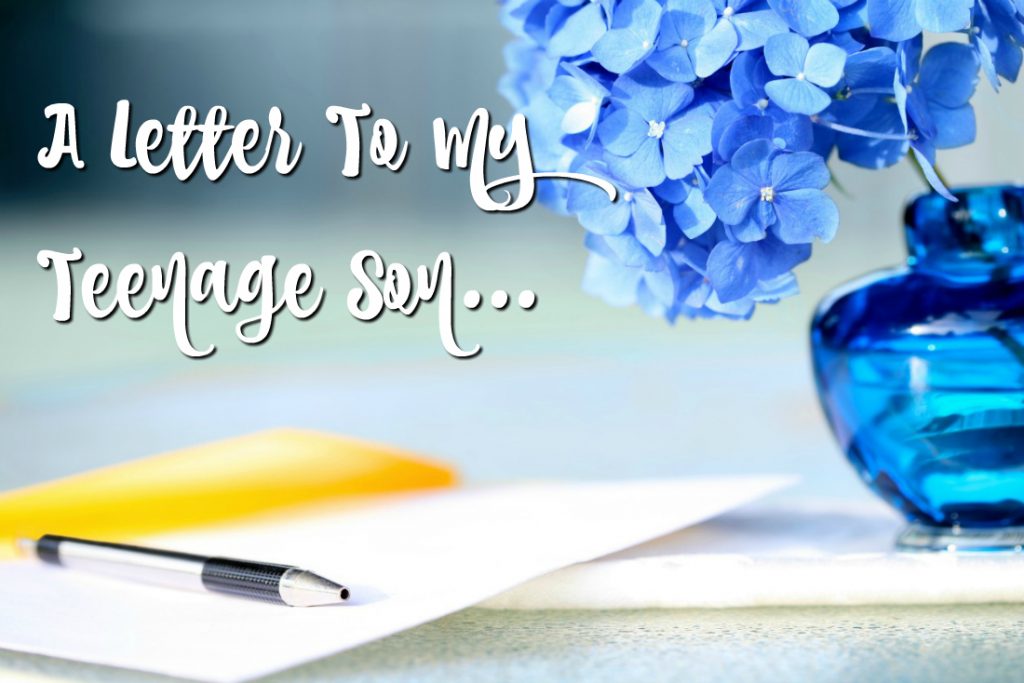 To my dearest son,
Here we are, you are almost eighteen years old! It seems like just yesterday I was changing your diapers. Today, you literally hop in your own car and do your own thing. You are a teenager. You are are a Senior about to graduate.
In no time, you will be going off to college and eventually starting your own family. To this day, I cannot believe how fast time has flown.
When I close my eyes, I can picture you as a baby boy. You were literally the sweetest baby that ever graced the earth. I wanted to tell you I believe you are going to do amazing things in this lifetime.
You may not always do things the way I want you to, but you always do the right thing. I'm incredibly proud of you and everything you stand for in life. Juggling a job, college coursework plus high school and helping me around the house is hard to do but somehow you manage to do it all so well.
You always know how to make people smile. Your personality and positive outlook on life is something I really admire in you. You always make everyone feel special.
It is amazing seeing you as your own person. This little human that I grew inside of me, is now on the outside doing amazing things in this world. I love seeing your passions and dreams come true. You may be a teenager, but you inspire me every day.
As a teenager, you're still an awesome role model to your sisters. They look up to you! You prove every day that you were meant to be their big brother. I love watching you be protective of them and be there for them. Seriously, they are so lucky to have you!
I am super proud of you and everything you are! It may have been a lot of work when you were little, but now you are out there becoming the young man I always hoped you would be. I look forward to your life ahead of you and watch you GO BIG!
Love always, 
Mom
How does your teen inspire you?