Disney's The Nutcracker and The Four Realms Movie- Regal Atlantic Station Ticket Giveaway
Join Clara on her journey as she explores the four realms in Walt Disney Studios' latest release THE NUTCRACKER AND THE FOUR REALMS (PG), playing in theaters everywhere on Friday, November 2, 2018.
All Clara (Mackenzie Foy) wants is a key – a one-of-a-kind key that will unlock a box that holds a priceless gift from her late mother. A golden thread, presented to her at godfather Drosselmeyer's (Morgan Freeman) annual holiday party, leads her to the coveted key—which promptly disappears into a strange and mysterious parallel world. It's there that Clara encounters a soldier named Phillip (Jayden Fowora-Knight), a gang of mice and the regents who preside over three Realms: Land of Snowflakes, Land of Flowers and Land of Sweets. Clara and Phillip must brave the ominous Fourth Realm, home to the tyrant Mother Ginger (Helen Mirren), to retrieve Clara's key and hopefully return harmony to the unstable world. Starring Keira Knightley as the Sugar Plum Fairy and featuring a special performance by Misty Copeland, Disney's new holiday feature film "The Nutcracker and the Four Realms" is directed by Lasse Hallström and inspired by E.T.A. Hoffmann's classic tale. In theaters on Nov. 2, 2018.
Scroll below to enter for a chance to win a Family of 4 Ticket Pass for Tuesday, October 30 at 7 pm at Regal Atlantic Station.
Watch Disney's The Nutcracker and the Four Realms Movie Trailer:
Life Family Fun has an allotment of 5 total Family of 4 Pack of Passes. Tuesday, October 30 at 7 pm at Regal Atlantic Station.
Must be at least 18 years of age. Atlanta residents only within 75+ mile radius of location of theatre. For your convenience, we have set up Rafflecopter to help us manage the whole process smoothly. I was not compensated for this posting. Permission to use photos.
Disney's The Nutcracker and the Four Realms Poster: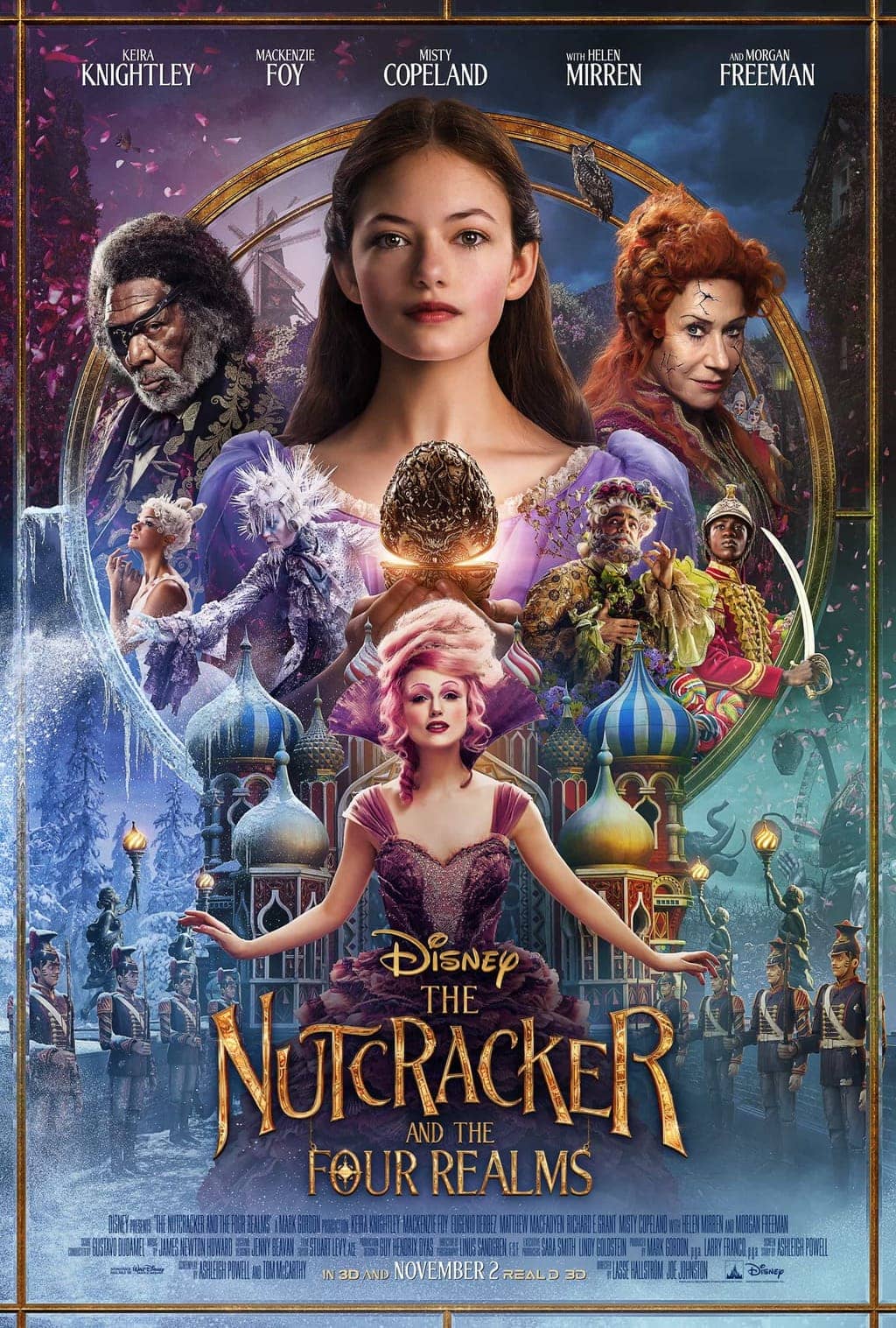 Follow The Nutcracker and the Four Realms on Social:
Facebook | Twitter | Instagram