Simple Chicken Recipes
Who has time anymore for a dinner that takes forever? I know I don't and honestly, after a long day of parenting and working, I really don't want to spend hours in the kitchen. This is why these simple chicken recipes are always calling my name.
All of the dinner recipes that you'll find below are easy, delicious, and certain to be a hit with the family. With so many great options to choose from, you can easily meal plan out your next few weeks with ease.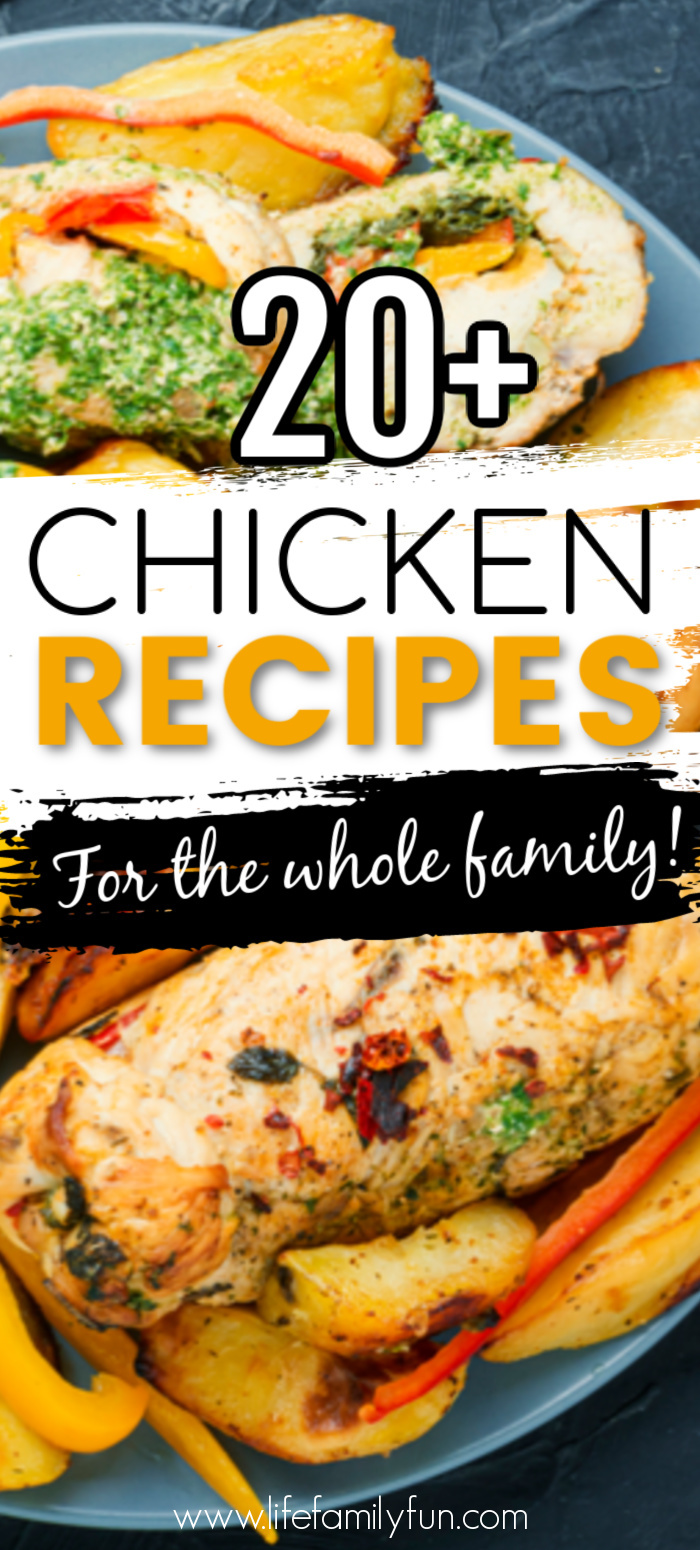 How do I cook chicken differently?
This is what is awesome about chicken. It's so simple to cook in a variety of different ways. Chicken is a great meat to use because it takes on the flavor and taste so easily. (It's also why so many people use it when they're trying to lose weight, too!)
What goes well with chicken?
Just about any side goes really well with chicken but some of my favorites just happen to be Instant Pot Potato Salad and Cast Iron Skillet Cowboy Pinto Beans. Both are super simple recipes to whip up and complement any type of chicken recipe or dish.
How do you cook chicken for beginners?
Even if you're new to cooking in the kitchen, all of these chicken recipes below are great for beginners. As long as you're following along with the steps, you'll have a delicious dish that you can be proud of and that you'll enjoy eating!
Ready to dive into these chicken recipes? There are so many great chicken dinner ideas to choose from!
20+ Chicken Recipes To Get Dinner On The Table Fast
Check out these simple chicken recipes to feed the family!
There you have it. 20+ easy chicken recipes that will ease you into the thought of cooking more chicken for the family while delivering awesome results.
Do you have a favorite chicken recipe from this list that you're excited to make?
Make certain that you don't forget dessert! Every good meal needs a sweet ending! If you're going for a chicken dish, a creamy dessert such as vanilla ice cream or a slice of cheesecake would go well.