These Back To School Cupcakes are delicious and adorable. Plus, they're super simple to make! Why not up the bar a bit this year and surprise your child's teachers with a few of these fun apple cupcakes?
Imagine the look and delight on their face when your child hands over an apple cupcake instead of an actual apple? Sounds like a great way to start the school year to me!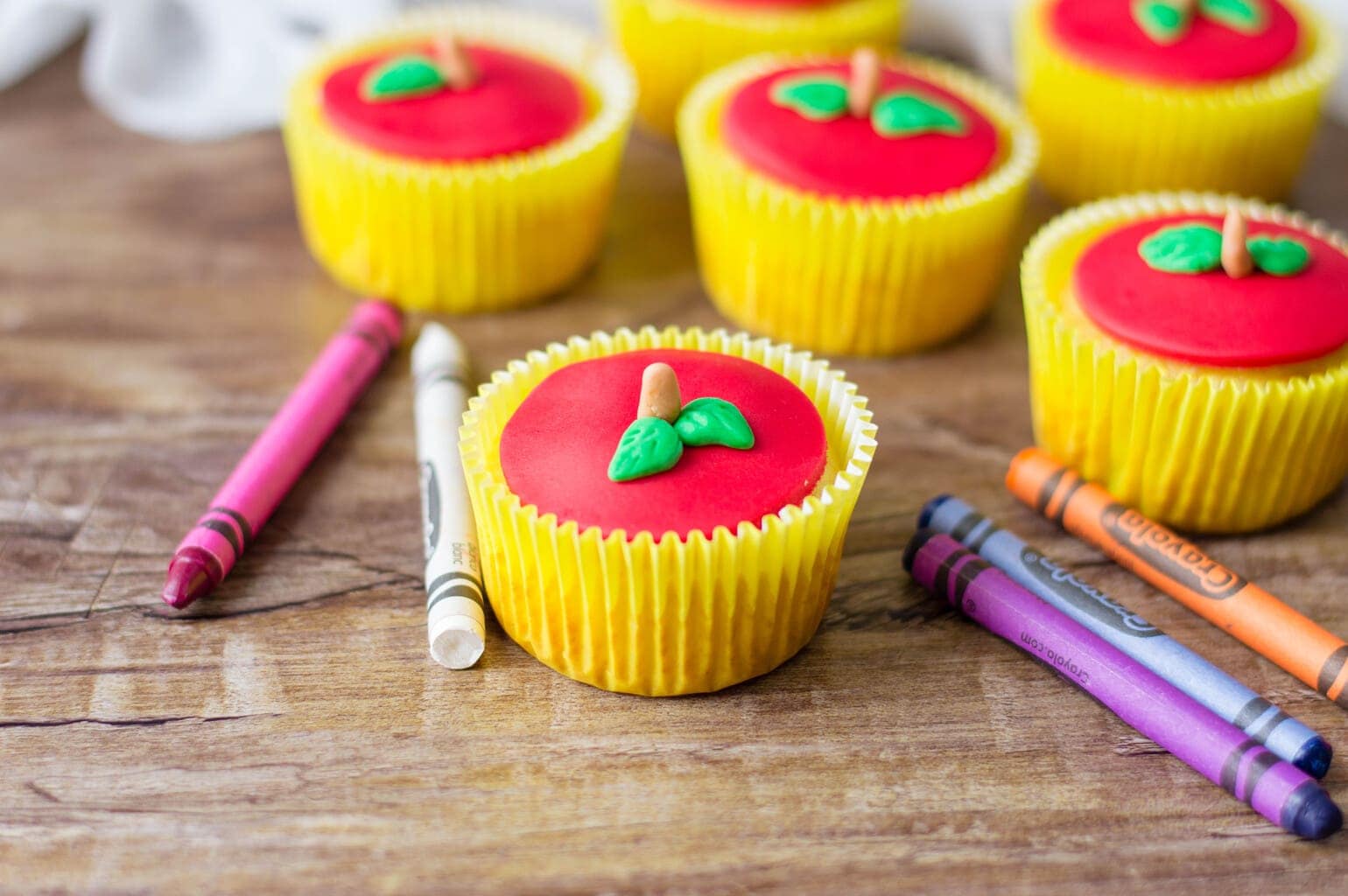 Delicious Apple Fondant Cupcakes – Perfect for Back to School
There's something just amazing about eating a delicious cupcake…and when you take that cupcake and multiply it by 12…you've created a delicious dessert that you can share with your family and friends as well. Isn't that half the fun of decorating treats? You can share them with those who are making a positive impact on your life!
More cupcake recipes you might like:
Don't underestimate the power and fun of decorating cupcakes. There is something therapeutic about decorating a fun treat that you know you're going to enjoy.
And when you decide to make these Apple Fondant Cupcakes, just know that your child is going to love helping to add on the toppings to gift to their teachers as well!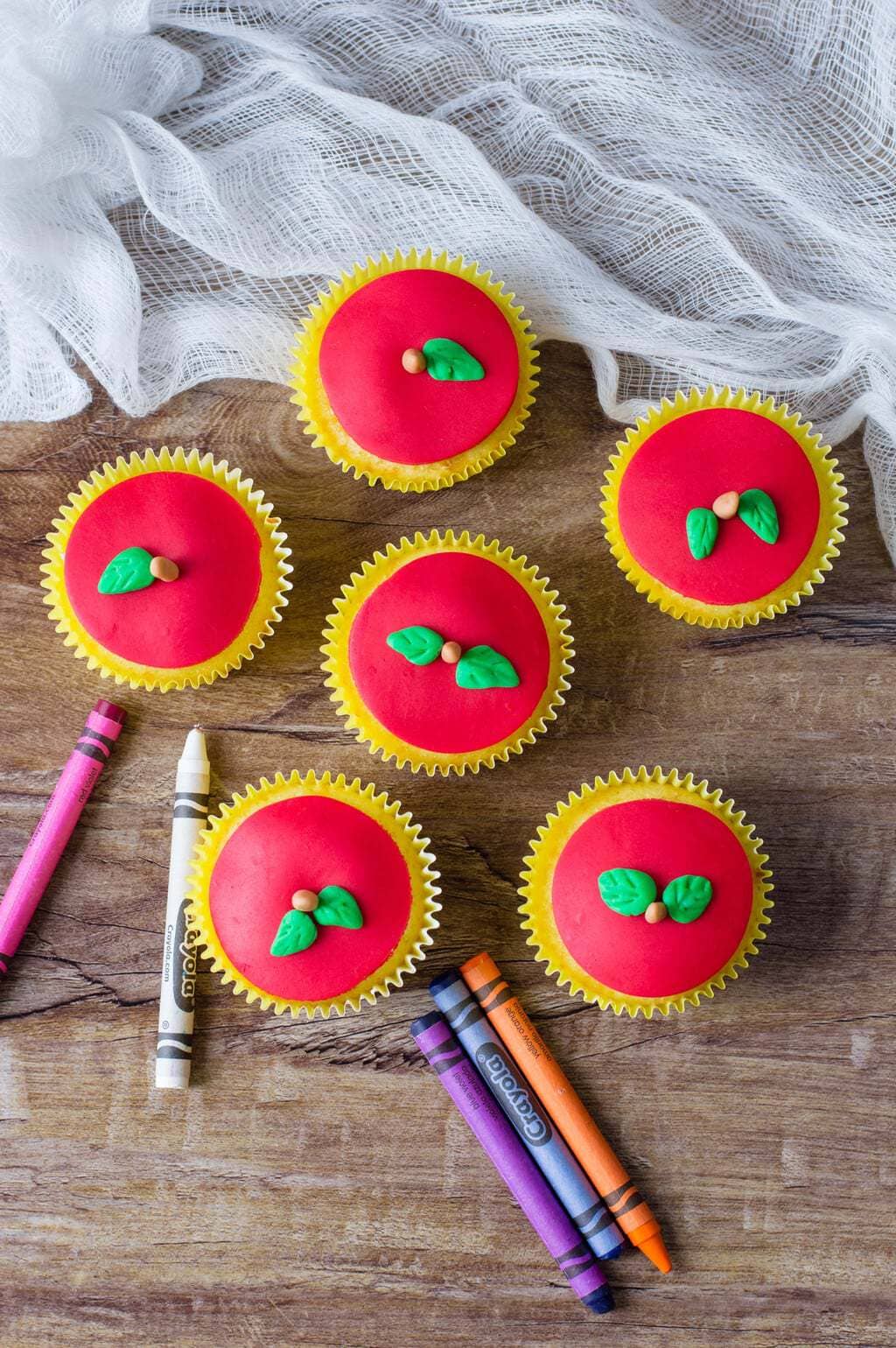 Ingredients for Apple Fondant Cupcakes: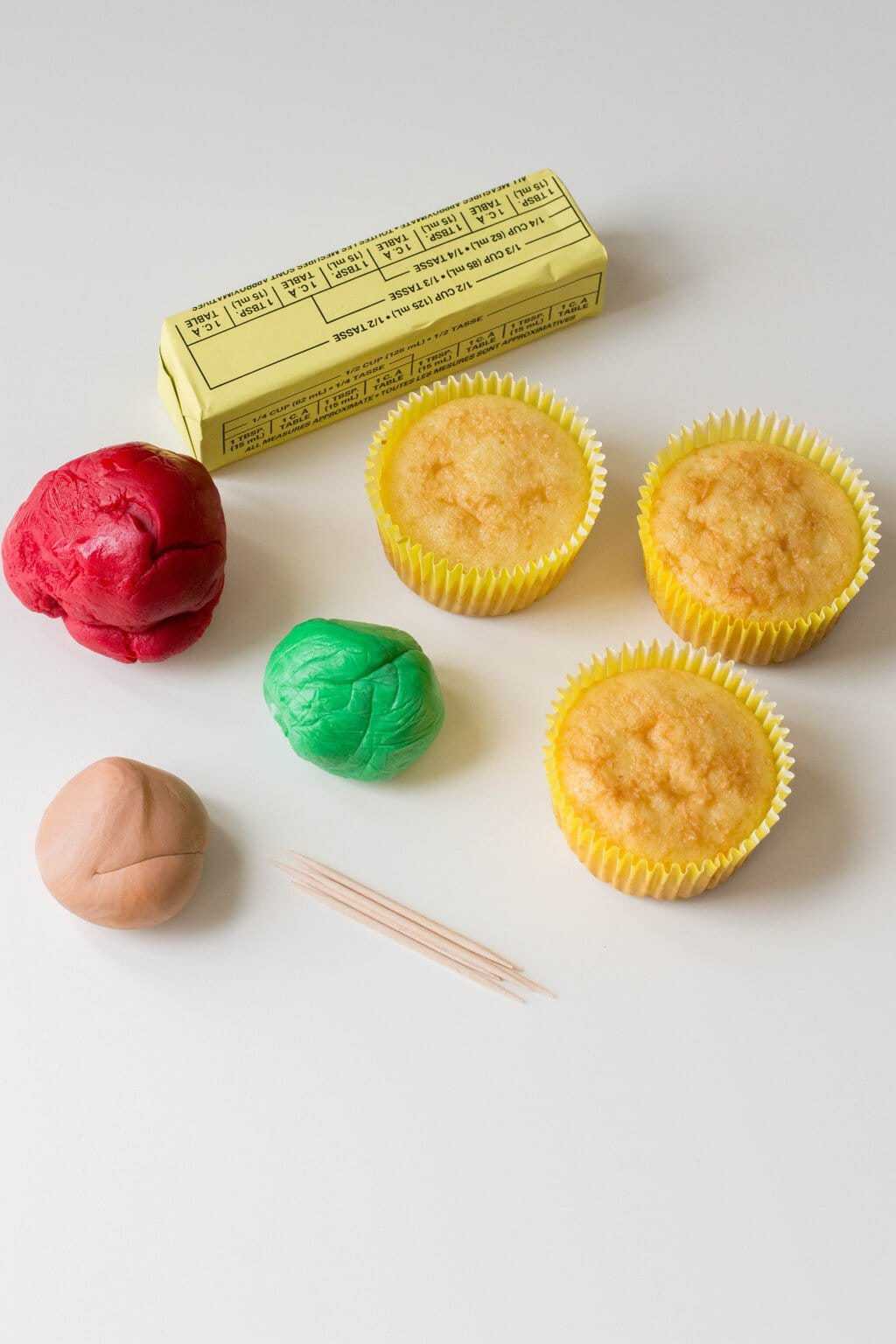 Can you use homemade cupcakes for this recipe?
Of course! Whip up a batch of your favorite cupcakes and then have fun decorating them. Just make certain that you let your cupcakes cool down 100% before attempting to add on any toppings!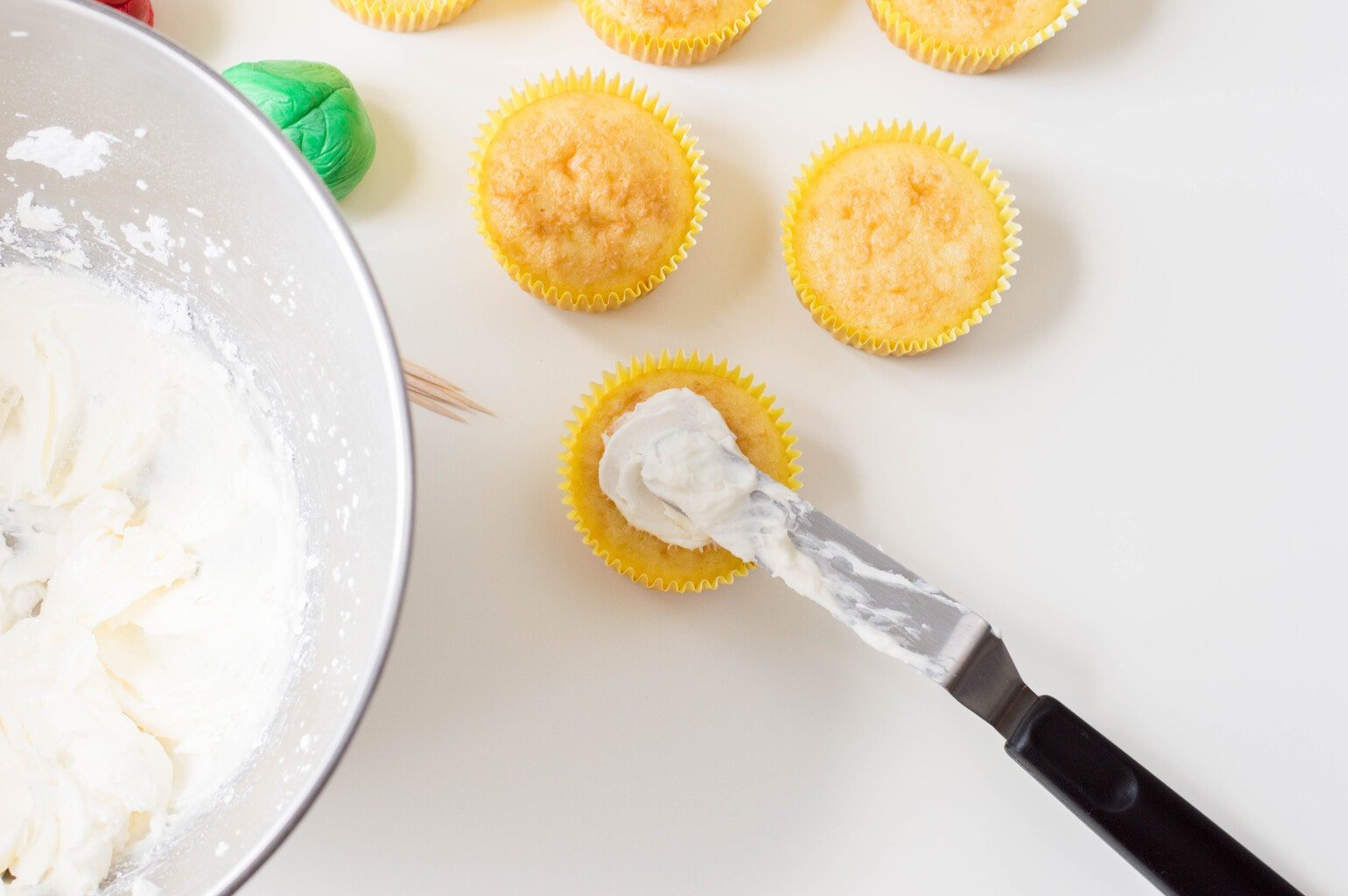 How should you store these apple fondant cupcakes once decorated?
To keep these cupcakes fresh and delicious, store them in an air-tight container and place them in the fridge. By doing so, these cupcakes should be able to last at least 48 hours and retain their moistness and taste.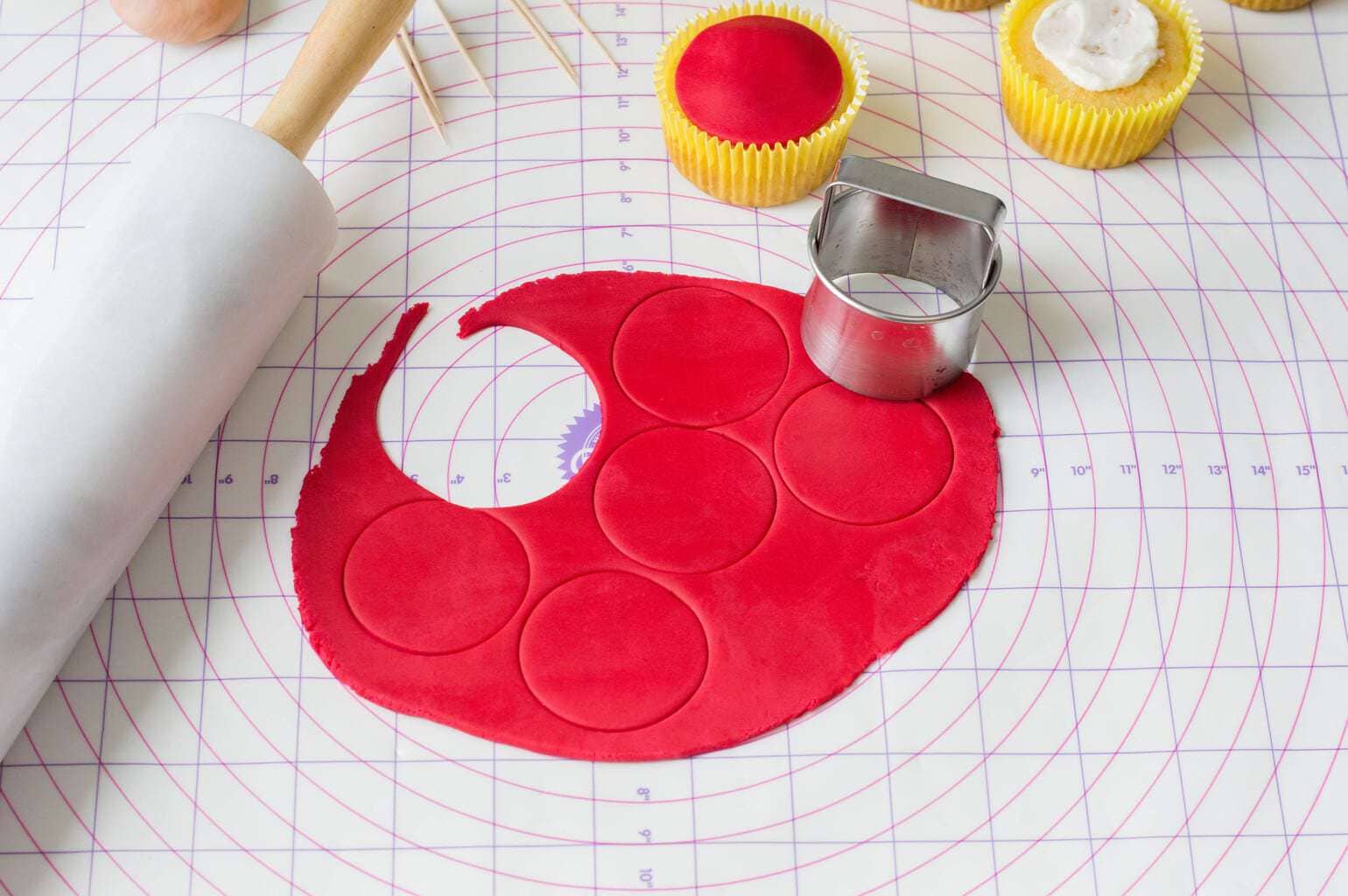 Is fondant hard to work with?
It's not hard to work with, but it does require a bit of patience to get it to do what it's supposed to. Just take your time and you'll love the finished outcome.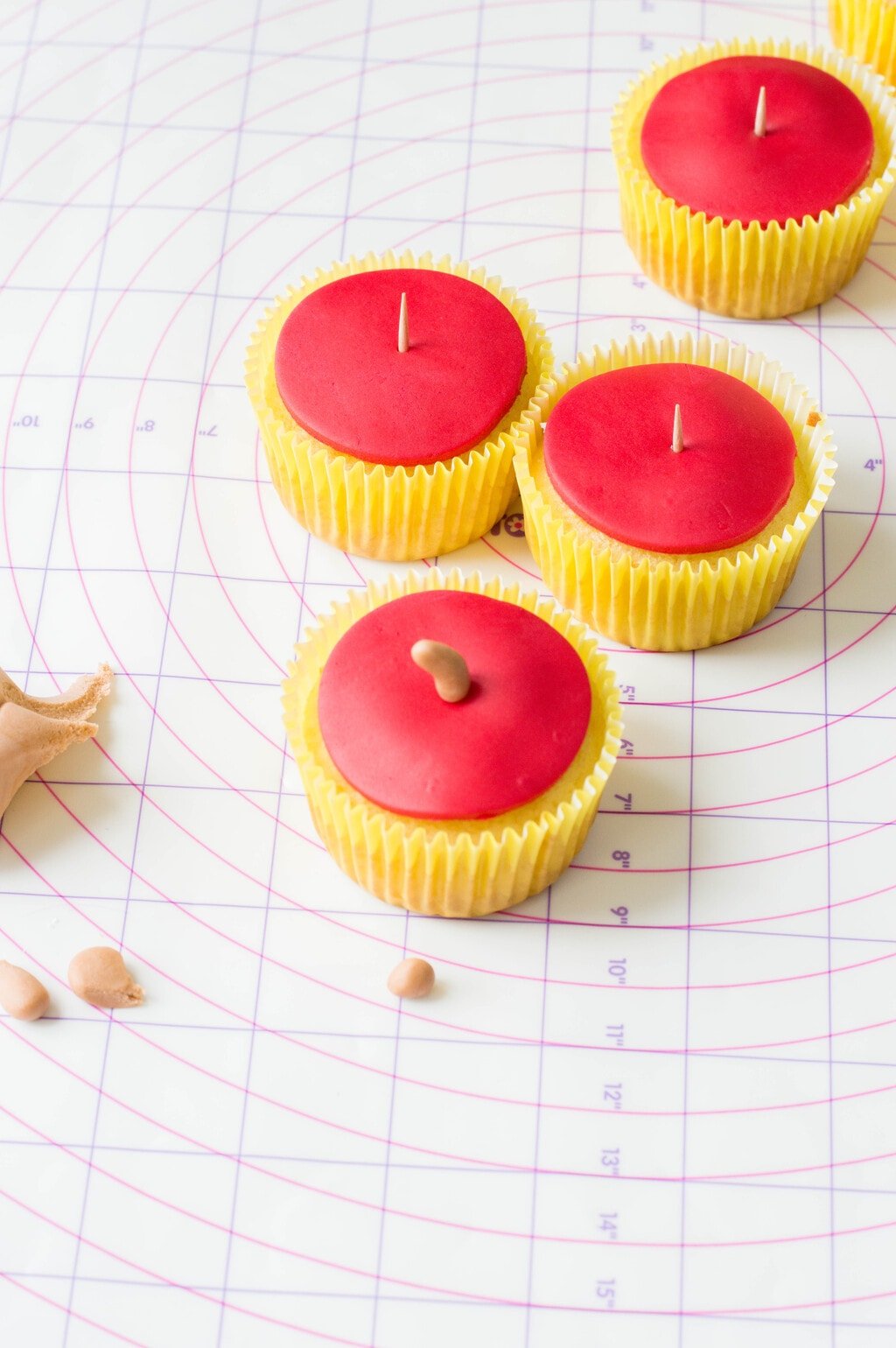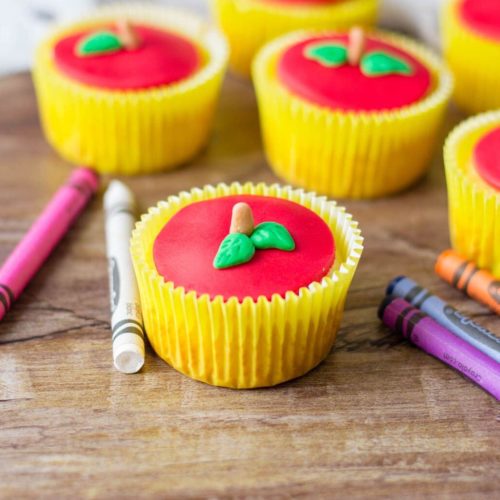 Print
Back To School Cupcakes
These Back To School Cupcakes are so simple and easy to make!
Ingredients
12 of your favorite vanilla cupcakes
½ stick butter, softened
1 cup icing sugar
1-2 tbsp milk
5-6 oz. red fondant
1-2 oz. brown fondant
2-3 oz. green fondant
6 toothpicks
1 circular cookie cutter, about 2 inches in diameter
Instructions
Before commencing the decorating process, ensure that the cupcakes are completely cool to the touch.

In a bowl, use an electric mixer to beat together butter, icing sugar and milk.

Once the ingredients are well-combined, use an offset spatula to spread buttercream on the center of each cupcake.

Roll the red fondant using a rolling pin. Roll it until it's about ¼ of an inch thick.

Use the cookie cutter to cut out 12 red fondant circles.

Press one red fondant circle on each cupcake.

Using kitchen scissors, cut each toothpick in half. Insert a half toothpick into the center of each cupcake, having a small portion stick out.

To assemble one apple fondant cupcake:Roll a small piece of brown fondant and shape it into a small cylinder. Insert into the exposed portion of the inserted toothpick.

Roll out 1-2 small green fondant spheres, about 1/3 of an inch thick.

Flatten each green fondant sphere and shape it into a teardrop. Use a paring knife or toothpick to give it some lines to give it realistic texture.

Place 1-2 fondant leaves on the top of each cupcake, right next to the stem. Serve and enjoy!

Hint: If the fondant is not sticking together, brush water on the back of each piece to secure.
Pin for Later:
More Back To School recipes to consider: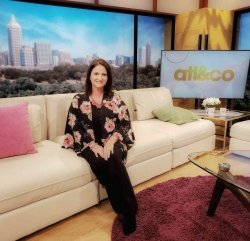 Winona Rogers is the author of Life Family & Fun a national blog focusing on parenting, easy recipes, Home & DIY, Lifestyle, Family Fun and Travel.Her site was nominated as the Top 10 Parenting Blogs in Atlanta, Top Disney Blog, Family Travel Expert and has been featured in media on 11Alive Atlanta & Company. In her spare time, she loves to travel with her family and cook. Winona and her husband have four children and five grandchildren living in Atlanta, Georgia.